FASHION
Alessandro Michele's
Greatest Gucci Hits
By The Rebag Team, Nov. 24, 2022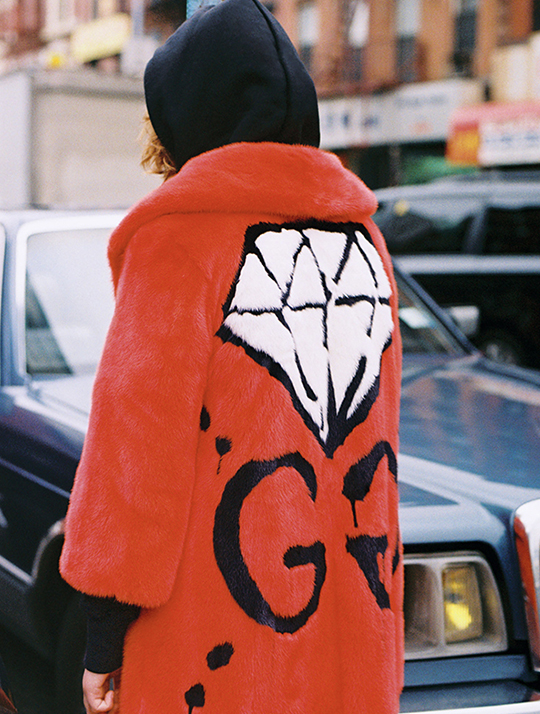 Alessandro Michele breathed new life into Gucci.
After leading Gucci for seven years, Alessandro Michele is stepping down as creative director. Rebag looks at his most memorable moments.
Gucci Dionysus Bag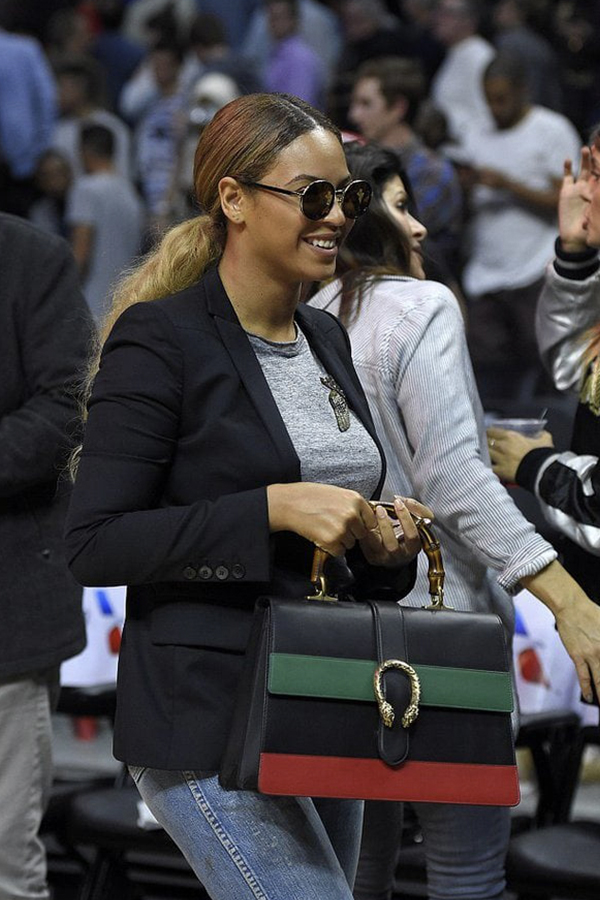 In his first women's collection for Fall/Winter 2015, Michele debuted the first of countless Gucci Dionysus bags featuring the house's signature double tigerhead horseshoe motif. Here, Beyoncé carries one of the Gucci Dionysus bags at a basketball game.
The Gucci GG Marmont Belt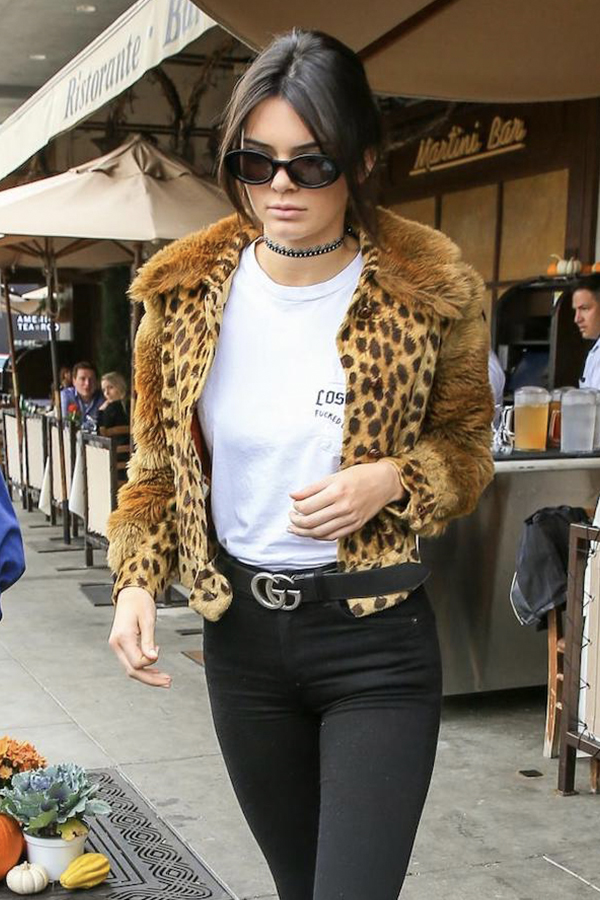 Alessandro Michele reintroduced the GG logo, making it the buckle of the now ubiquitous Gucci GG Marmont Belt, which It girls like Kendall Jenner wore all over. (Yahoo!)
Gucci Princetown Mules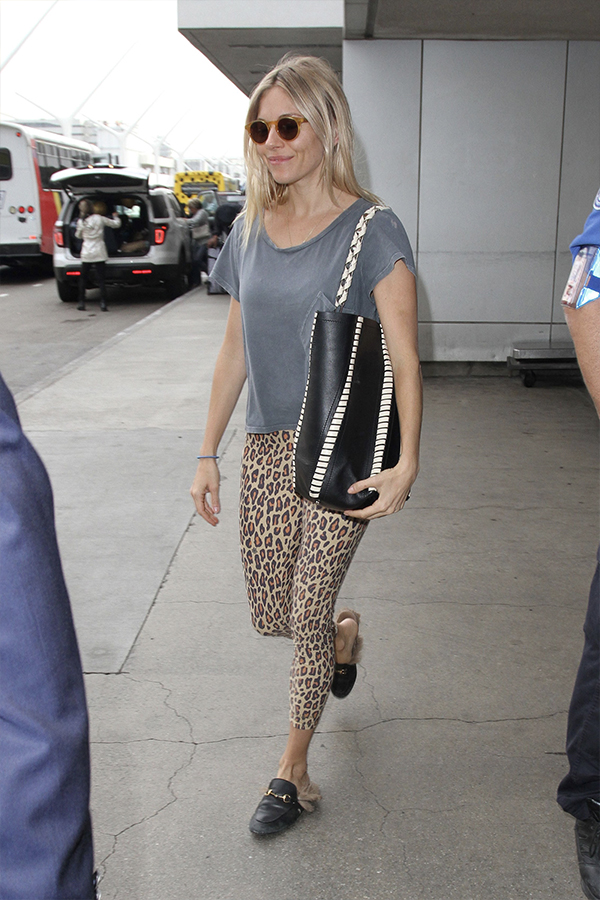 In 2015 Alessandro Michele took Gucci's signature horsebit loafers, turned them into a mule and lined them with fur. People, including Sienna Miller, went crazy for it — so much so that Gucci reeditioned them this year.
The Gucci Marmont Bag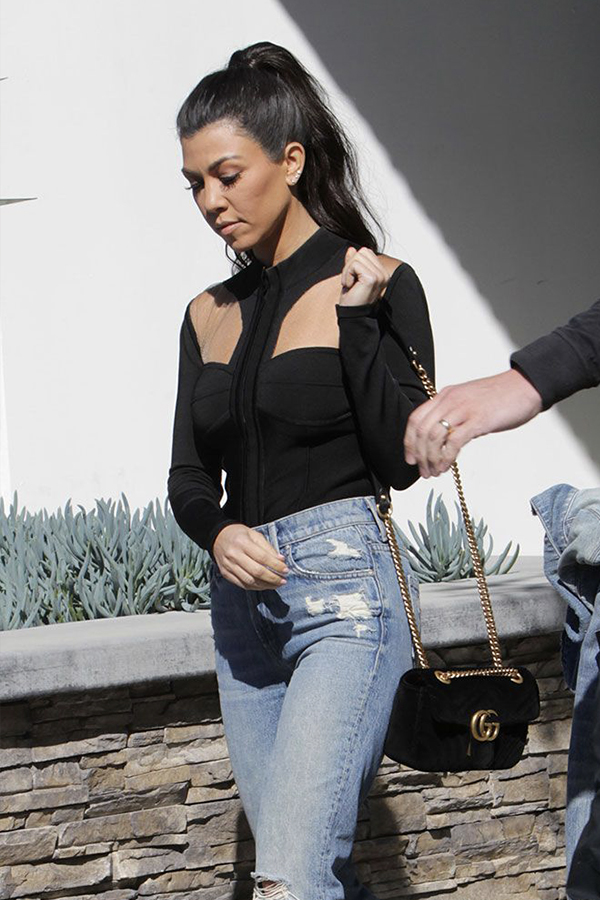 Alessandro Michele made the GG logo the focal point of the Marmont Flap Bag in 2016, seen here on Kourtney Kardashian. (Pinterest)
GucciGhost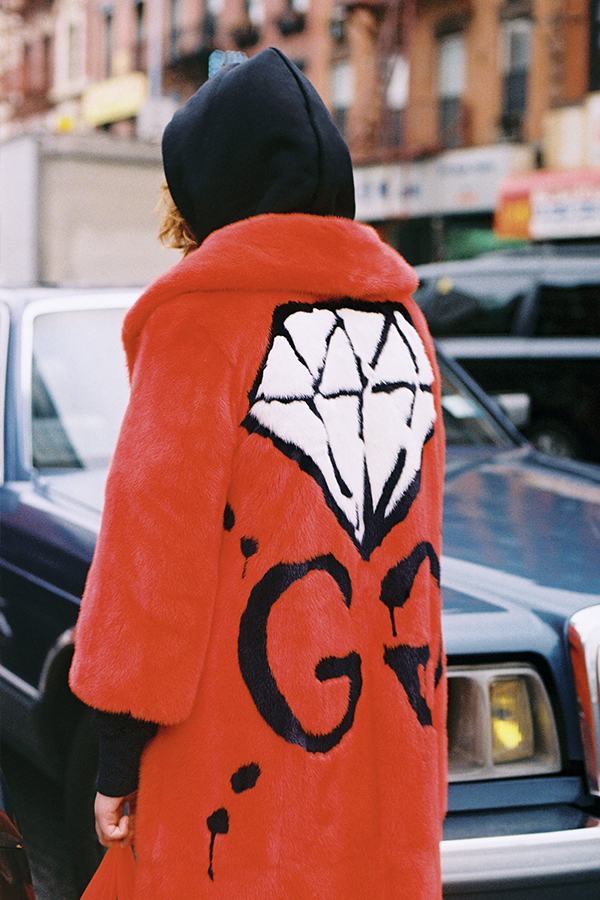 Trevor Andrew graffitied the Gucci GG logo all over a sheet, cut out two holes for his eyes, and turned it into a ghost costume one Halloween. Alessandro Michele made a bold move and tapped the former pro snowboarder, musician, and artist to do a collaboration for Fall/Winter 2016 that became GucciGhost.  (Tumblr)
Gucci x Mickey Mouse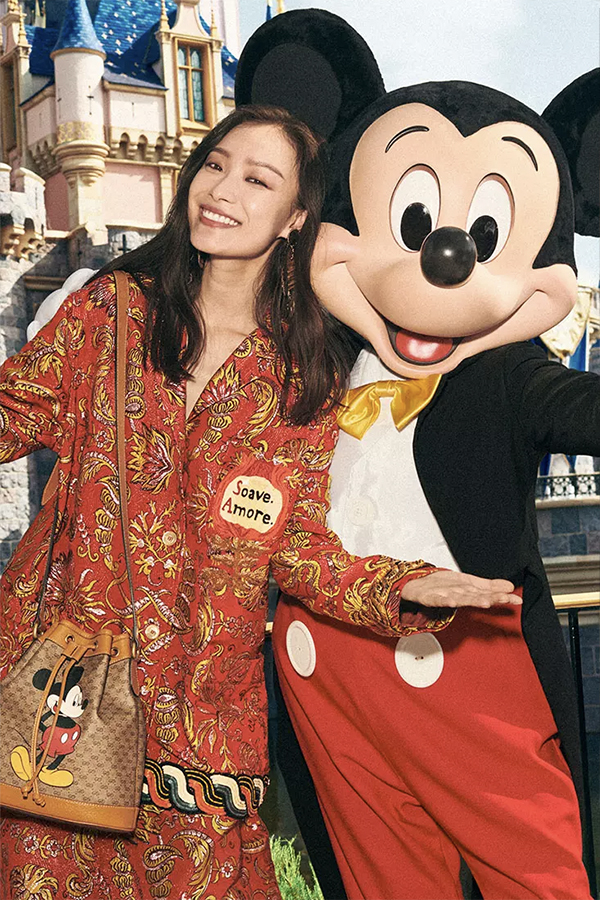 2018 marked the Year of the Rat, so for Lunar New Year 2018, Alessandro Michele decided to unveil a Gucci collection with another rodent, Mickey Mouse. (Editorialist)
Gucci x Dapper Dan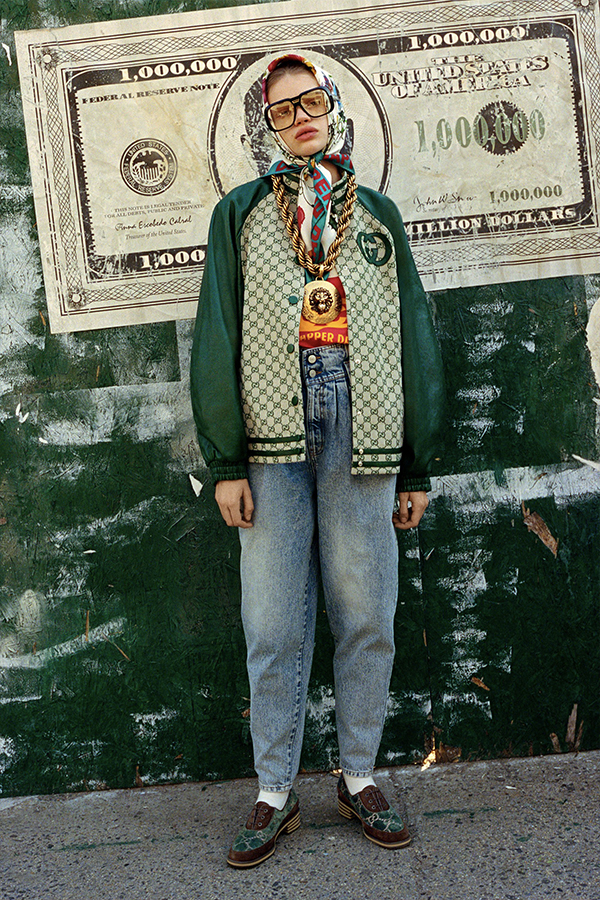 Back in the '90s, Dapper Dan made designed his own garments, covering them with fake logos — until he was slapped with a lawsuit. The tables turned when Michele put out a jacket with balloon sleeves and the GG logo that copied one of Dapper Dan's designs. Was it a tribute to Dapper Dan, or blatant copying? Whatever it was, Gucci decided to partner with the NY icon for a collection that debuted in July 2018.
Gucci Horsebit 1955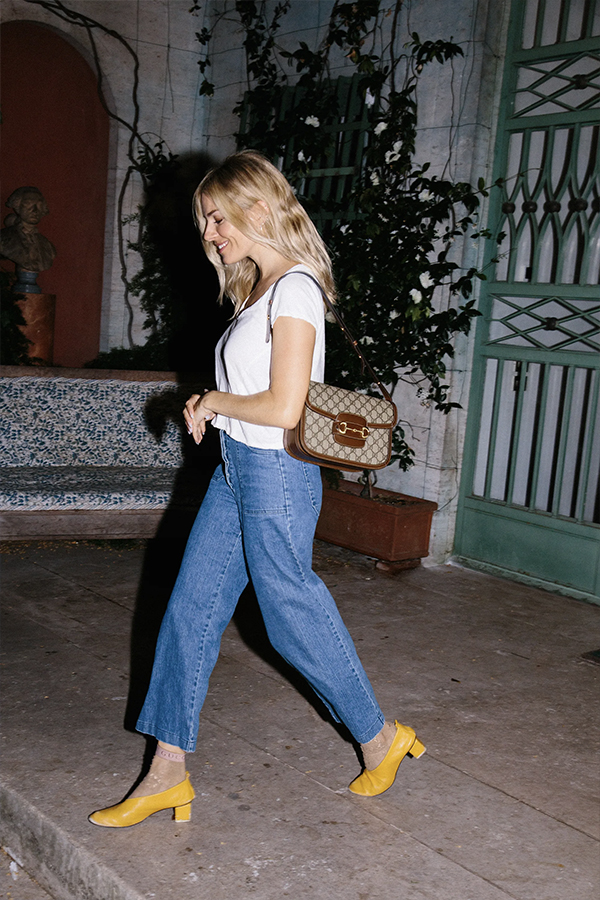 For Cruise 2020, Alessandro Michele looked back at one of the house's signature motifs the Gucci Horsebit, which debuted on a bag back in 1955. The result is a range of timeless handbags adorned with Horsebit hardwear. (Vogue)
The Hacker Project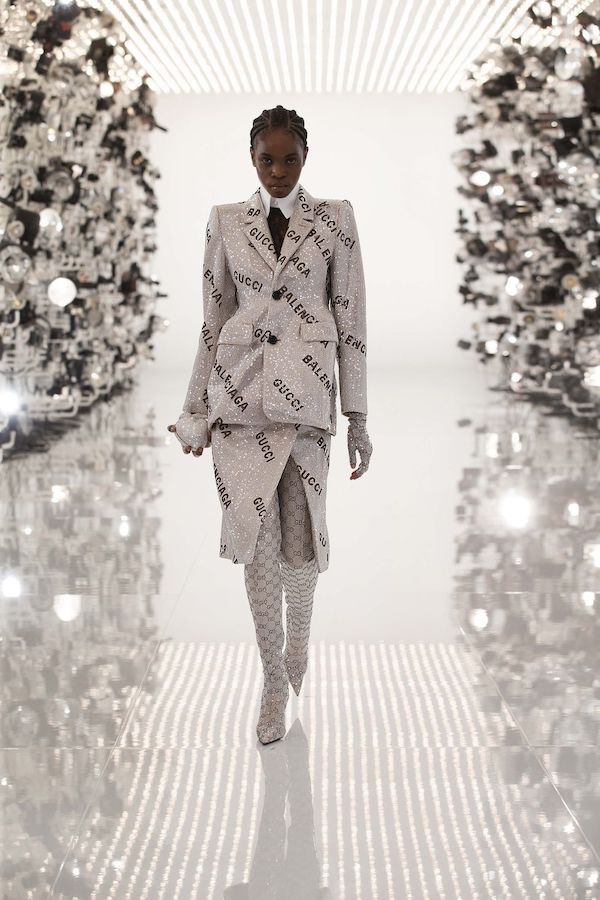 For Pre-Fall 2020 Michele unveiled a series of looks that featured… the Balenciaga logo! The Hacker Project was a partnership between Kering houses Gucci and Balenciaga. (Gucci)
The Revival of the Red Tom Ford for Gucci Suit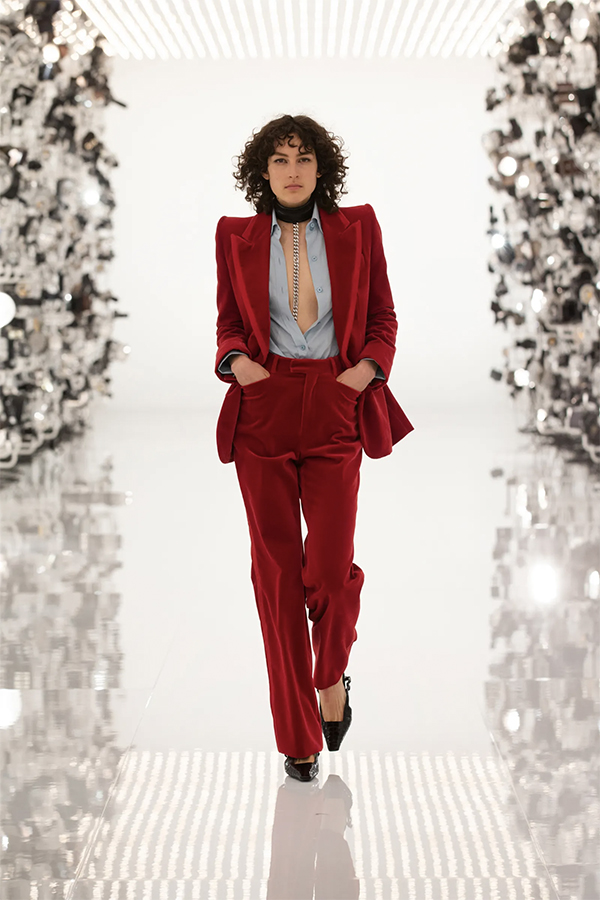 2020 marked Gucci's 100th anniversary, so in another daring move for Pre-Fall 2020. Michele reintroduced the red suit that Tom Ford debuted in 1996. Gwyneth Paltrow wore it out back then and the rest is history. (Gucci)
Gucci Jackie 1961 Bag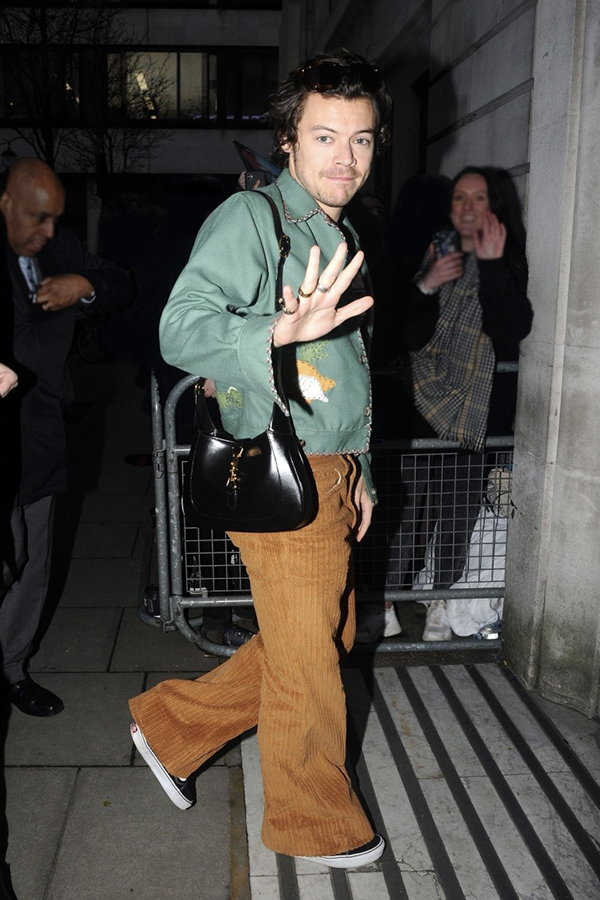 For Fall/Winter 2020 Michele revived Jacqueline Kennedy Onassis's favorite Gucci hobo bag, naming it the Gucci Jackie 1961 Bag. Here Harry Styles, another Gucci collaborator, wears the bag. (Backgrid)
Gucci Diana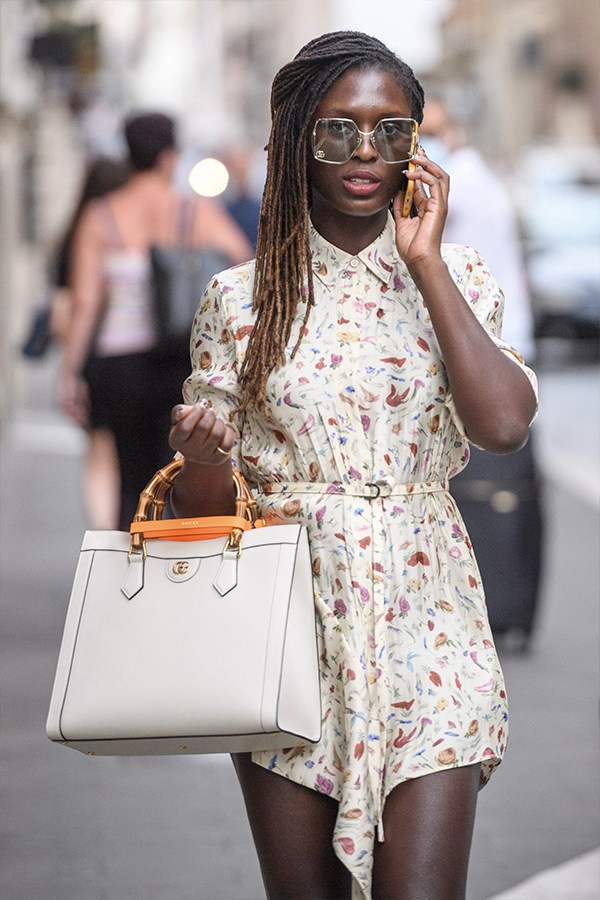 The Gucci Aria collection saw Michele reintroduce yet another vintage Gucci style, the bamboo-handled Gucci Diana, which was originally made famous by Princess Diana, who is carrying it in that famous biker shorts and sweatshirt photo. Celebrity fans include Jodie Turner Smith, who is seen carrying the Gucci Diana above.