RESALE MUST KNOWS
Best Designer
Handbags To Invest In
By Rebag, Jan 1, 2021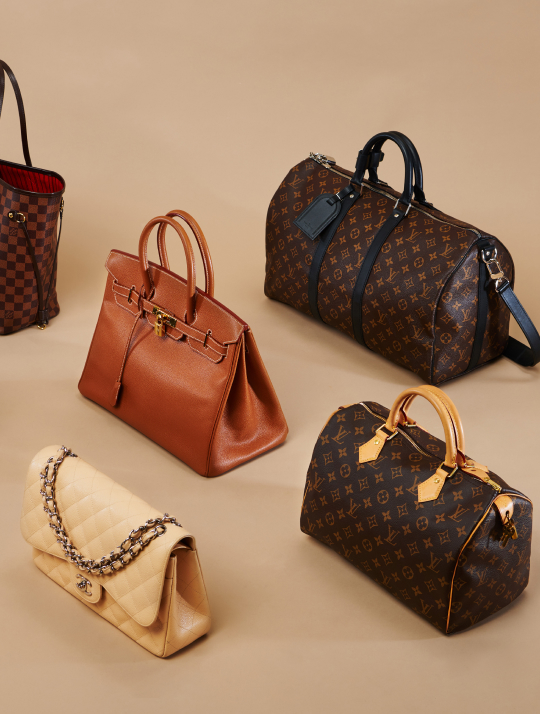 Top Designer Handbags That Are Worth the Investment
Quality that lasts, an exclusive reputation, and luxurious styles, are all elements that investment-worthy handbags have in common. What makes a designer bag such a fantastic investment is that you can use and love it for years and still be able to sell it for most of what you bought it for. Some designer bags have even outpaced gold prices.
The Hermès Birkin Bag, for example, has increased in value by 500% in the last 25 years.
The demand for luxury handbags is already well-established, and the resale industry is growing exponentially. With the advancement of new technology, buying and selling are safer and more reliable than ever. Clair uses AI to scan and identify your designer bag and shows you its current value.
Just like any other significant investment, doing your homework is essential. Great designer handbags combine utility, fashion, and value to become the best accessory asset you can add to your collection. Here are the top designer handbags worth the investment according to resale market experts and fashion industry insiders. With functionality and finesse, these brands hold their value, have timeless style, and flaunt classic designs that transcend the seasons.

The Hermès Birkin Handbag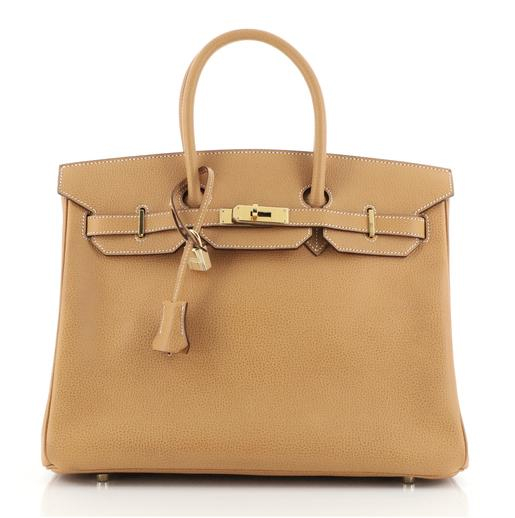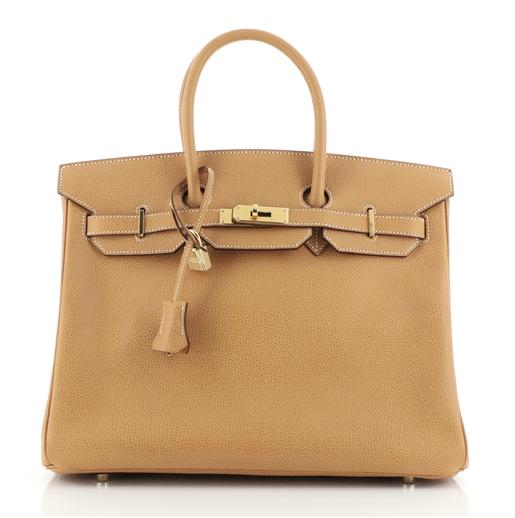 The legendary Birkin is the best Hermès investment bag and one of the most coveted accessories in the fashion world. Hermès Birkin bags hold records for some of the most expensive bags sold at auction, and even their basic styles retain value exceptionally well. The designer keeps a tight rein on production, which increases the resale value of their exclusive handbags.
The top Birkin's to invest in are the ones with the most popular combination of materials and embellishments. Black leather with gold hardware or those made from exotic crocodile or alligator leathers are the best choices. If you could only choose one handbag to purchase, the Birkin is a beautiful accessory you can wear regularly and the ultimate status symbol.
Hermès Kelly Handbag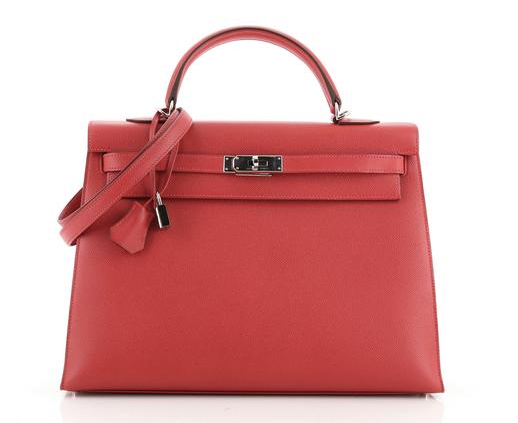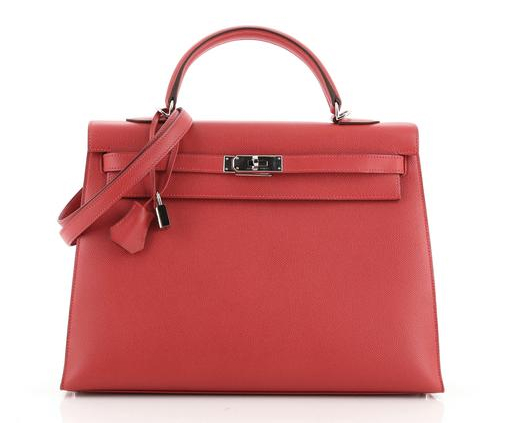 Popularized by Princess Grace Kelly of Monaco in the 50s, the Kelly Handbag is in huge demand. As with the Birkin, it has historically and consistently retained or increased in value over time. The limited production and high quality are two reasons why the resale value of the Kelly remains strong year after year.
Another factor is the fame of bags such as the Hermès Kelly Rose Gold, which ranks as the second most valuable handbag in the world. Made of solid rose gold patterned to look like crocodile leather and 1,160 diamonds, it sells for an incredible 2 million.
The Chanel Flap Bag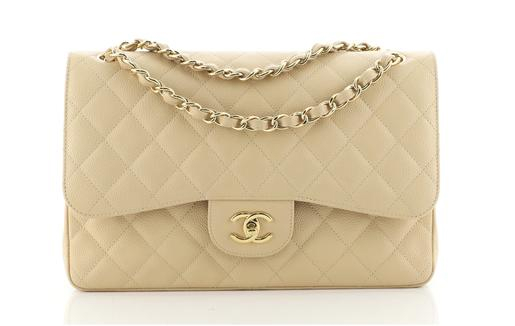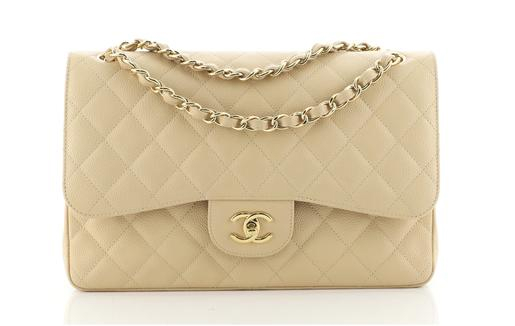 As a pioneer in the world of classic handbags, Chanel creations are excellent investment choices because they have always been in style and always will be. Filled with historical fashion lore, Coco Chanel's debut of the first handbag with a shoulder strap made it acceptable for upper-class women to carry a bag. Classic handbag styles like the Chanel Flap Bag set the bar for contemporary fashion, especially with the addition of the famous interlocking CC logo. The iconic Classic Flap in quilted black caviar leather with gold hardware will appreciate over the years if properly cared for. To ensure your Chanel handbag stays in good condition, check out our care guide to learn how to protect your investment.
Louis Vuitton Neverfull Tote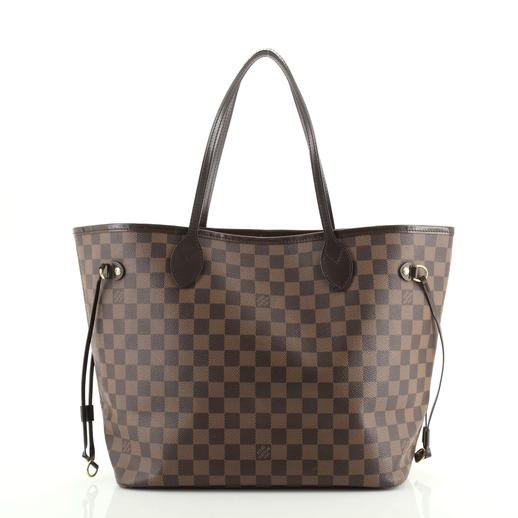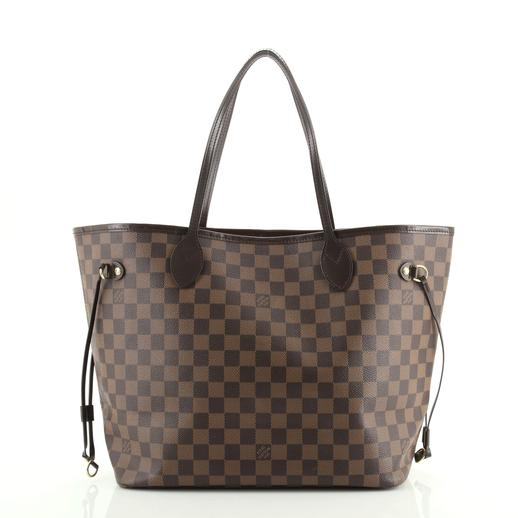 No other designer has demonstrated the power of branding better than Louis Vuitton. The quality monogram canvas material has a leathery texture and a vintage patina that stands out, even amongst the best names in luxury fashion. The practicality, durability, and distinct logo-stamped style of the Neverfull Tote make it a beloved everyday accessory and an excellent investment. It consistently appears near the top of every favorite luxury designer handbag list and retains most of its original value in the resale market.
The Gucci GG Marmont Shoulder Bag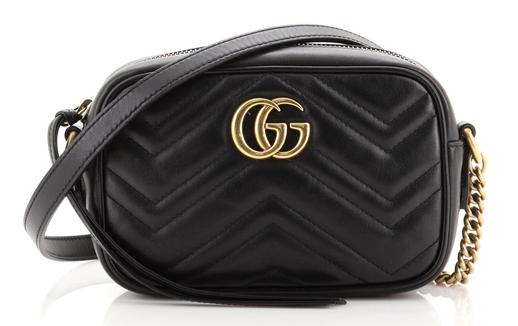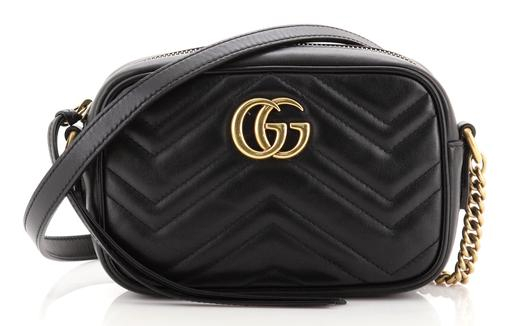 Celebrated for modern, distinctive, and sometimes quirky designs, Gucci has been an iconic fashion house since the '70s. The distinctive GG Marmont Shoulder Bag has gold hardware, sophisticated matelassé chevron quilting, and is available in various materials and colors. The practical, classic bag is excellent for travel and can transition easily between daytime and evening looks. With soft leather that is hard-wearing and resilient to scratches, the Gucci Marmont is a very practical investment you can use for many years, and it will still retain its value.
Investment Worthy Luxury Designer Handbags
When you're ready to invest in a high-quality handbag, make sure you choose from the brands and styles that will retain their value exceptionally well. Stick with colors and styles that are always in high demand and make an effort to handle and store your handbags with care. If you are interested in pre-owned designer handbags, shop the Rebag new arrivals We carry luxury designer handbags that have been popular for years and will continue to do so for years to come.