CELEBRITY STYLE
Billie Eilish's Most
Eye-Catching Ensembles
By The Rebag Team, Dec. 20, 2022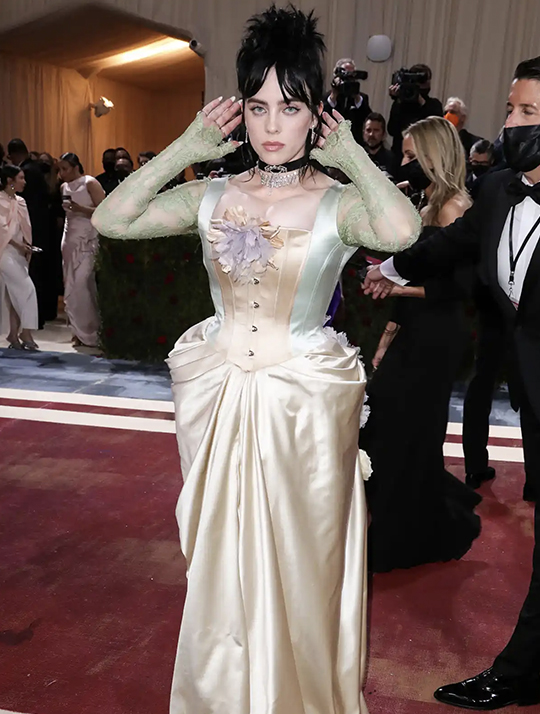 Take a look at some of Billie Eilish's eye catching red carpet looks
A fashion icon since she rose to stardom in 2016, Billie Eilish quickly became known for her unique style as she continued to step out in oversized outfits. Her taste has evolved over the years. Rebag looks at some of her most eye-catching outfits.
Burberry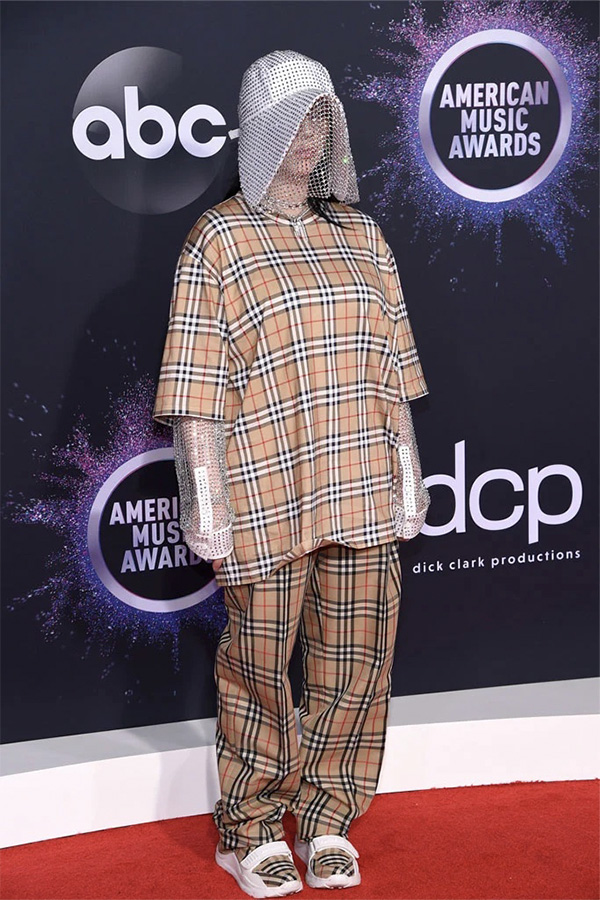 Billie Eilish wore an oversized Burberry two piece to the 2019 American Music Awards where she was nominated for six awards. (Footwear News)
Prada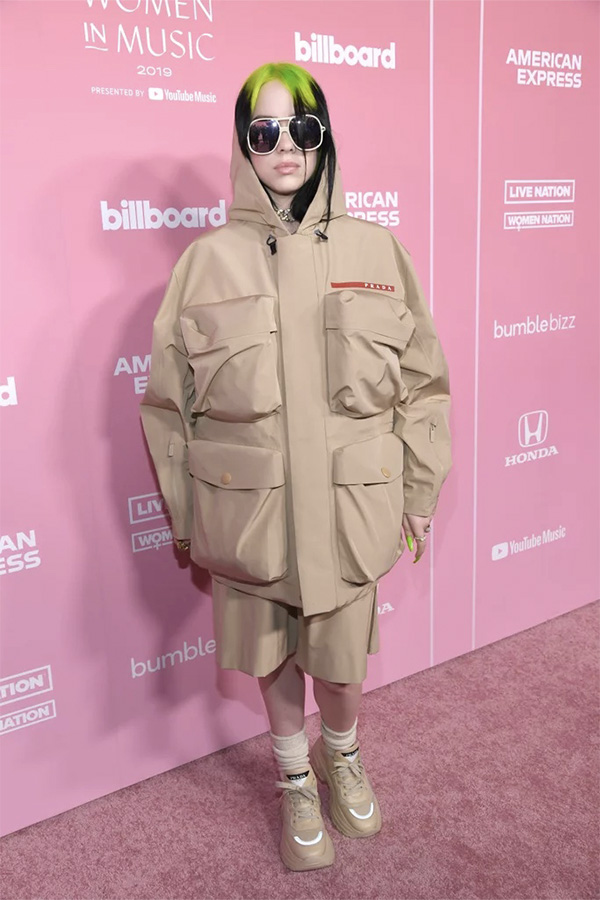 Billie Eilish rocks the oversized look in this beige Prada set at the 2019 Billboard Women of the Year award. (Popsugar)
Gucci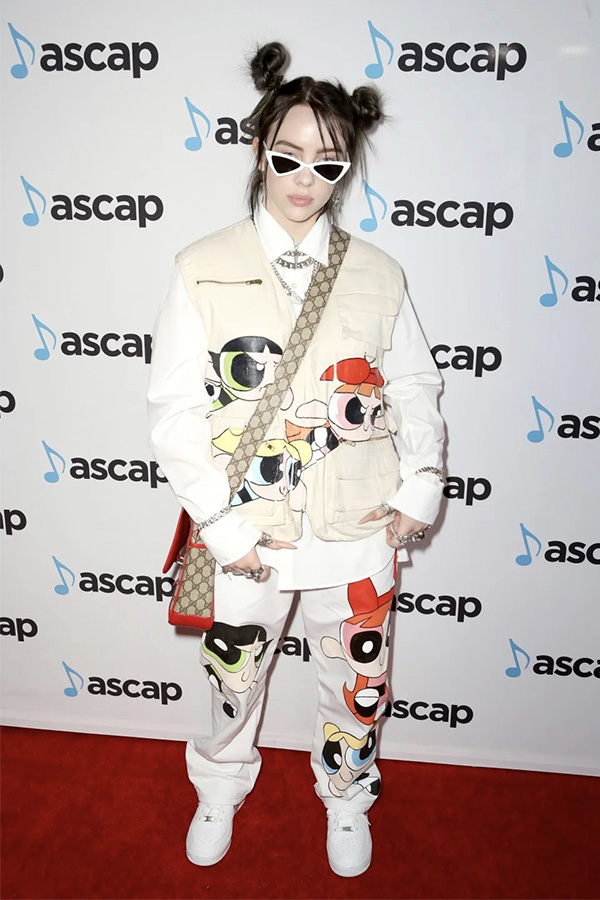 In 2019, Billie Eilish attended the ASCAP's Vanguard Awards wearing a Powerpuff Girls two piece and accessorized with a monogrammatic Gucci messenger bag and white sunglasses. (Entertainment Tonight)
Gucci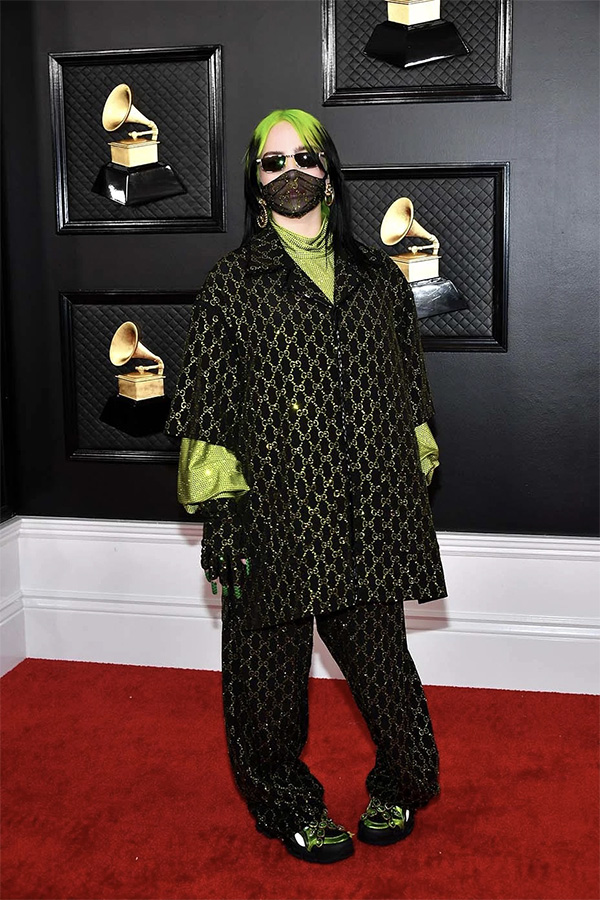 Gucci ambassador, Billie Eilish, has been seen wearing countless of custom Gucci sets on the red carpet. One memorable Gucci look was at the 2020 Grammy's where she took home 5 grammy awards in one night. (The Hollywood Reporter)
Chanel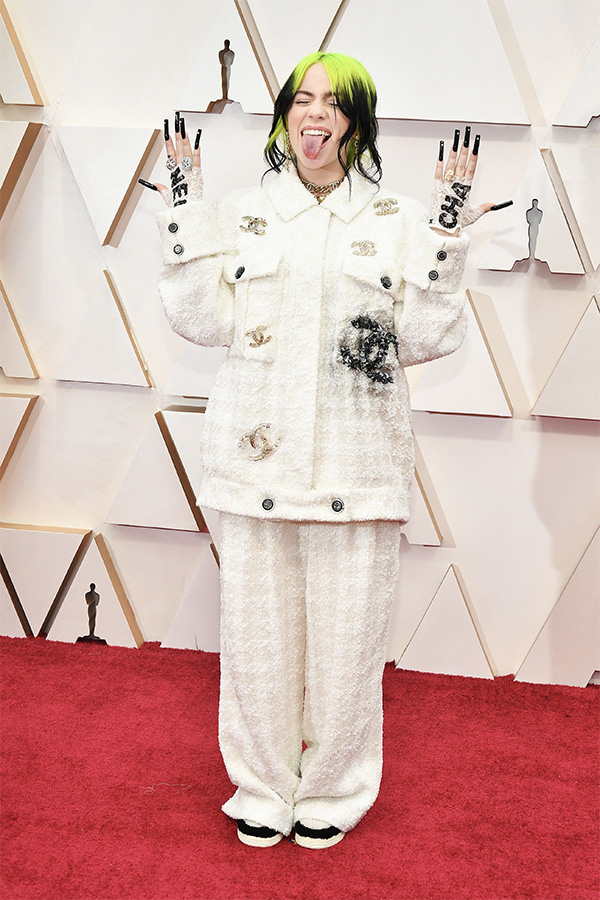 For the 2020 Oscars, Billie Eilish wore an oversized white tweed Chanel suit. The suit was covered with Chanel brooches and lace gloves with long black nails. (Cosmopolitan)
Valentino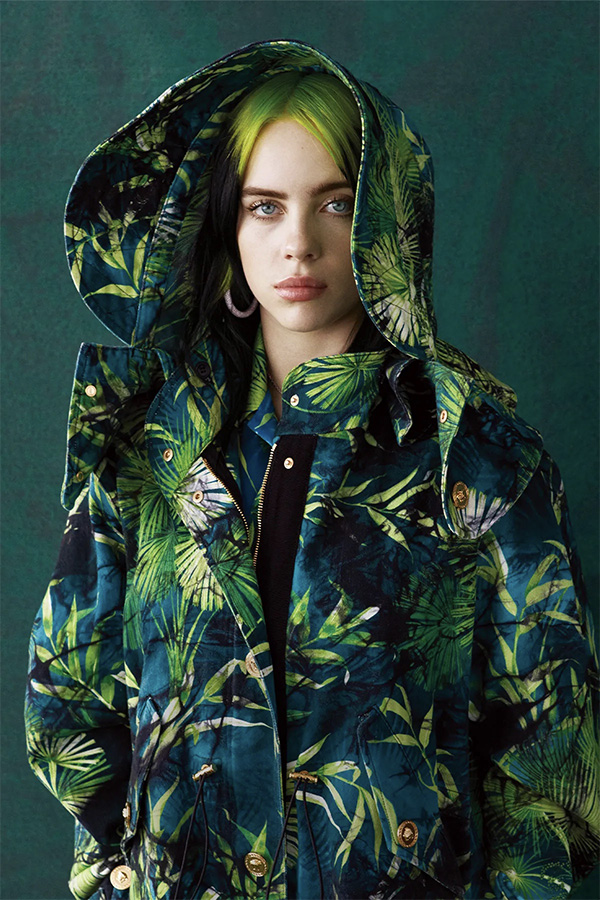 For her Vogue cover story, Billie Eilish wore a green Valentino floral parka. (Vogue)
Alexander McQueen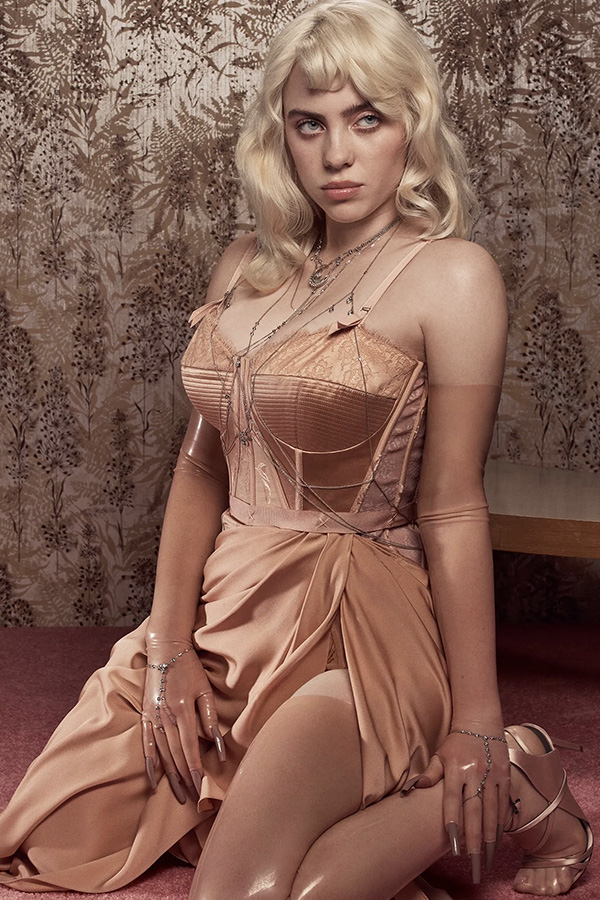 Billie Eilish stunned the internet when she shared her Vogue photoshoot images. The singer wore beautiful lingerie pieces by Alexander McQueen, Burberry, and more. (Billie Eilish Instagram)
Gucci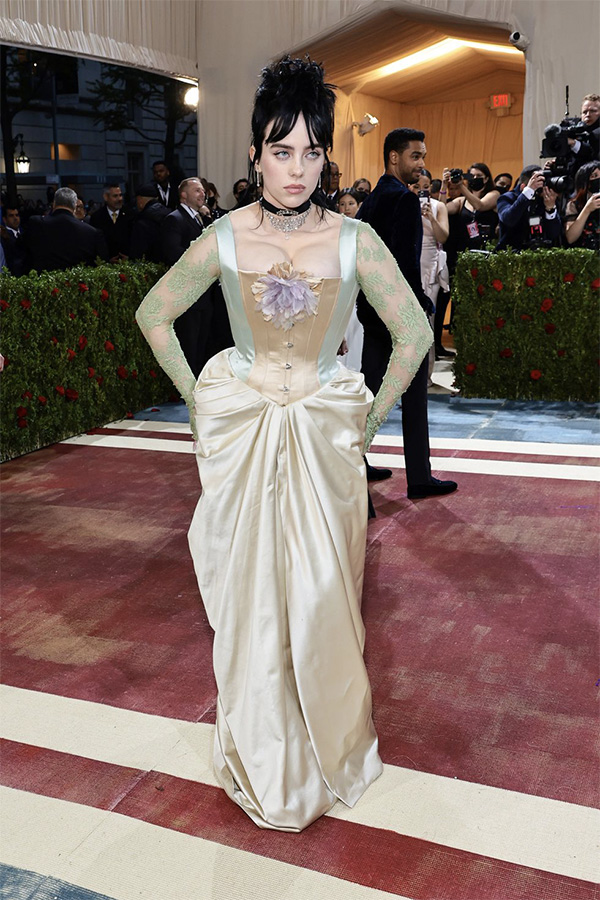 Billie Eilish clearly understood the theme of the 2022 Met Gala: Gilded Glamour. The singer/ songwriter stunned the crowd when she stepped onto the red carpet wearing a beautiful light green and cream Gucci corset gown. (Elle)
Gucci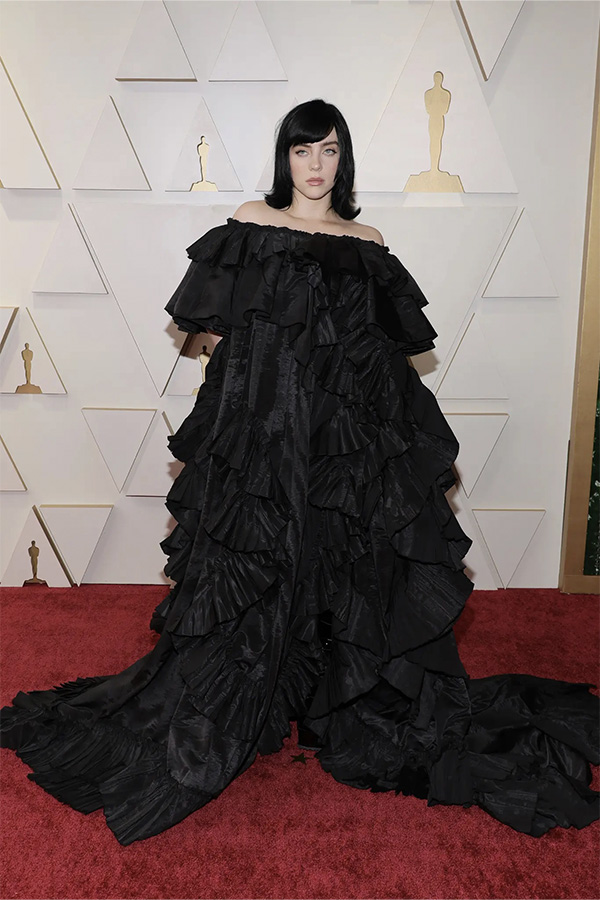 Billie Eilish wore a custom Gucci gown to the 2022 Oscars. She performed her James Bond single "No Time to Die" alongside her brother Finneas and took home her first Oscar for the Best Original Song. (Page Six)
Rick Owens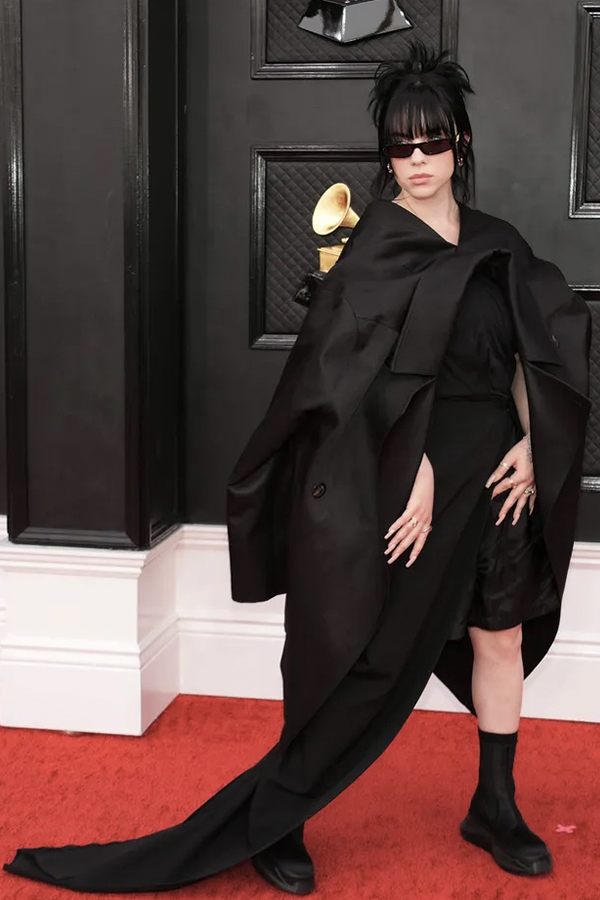 The "Happier Than Ever" singer, Billie Eilish, performed her hit song in front of A-listers at the 2022 Grammy's where she was nominated for seven awards. (The Cut)
Off-White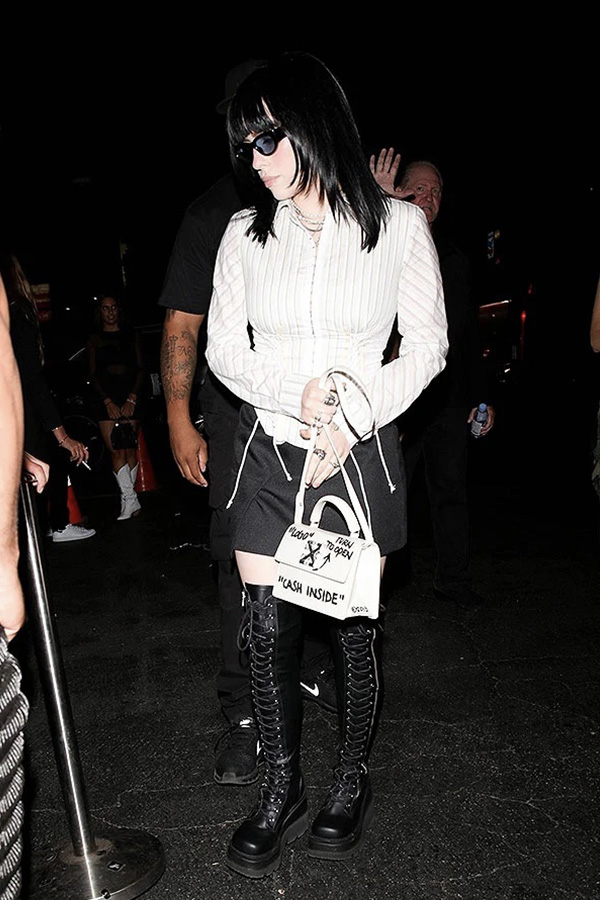 Billie Eilish is rarely spotted carrying a handbag but recently she was seen accessorizing her look with an Off-White handbag to tie the look together. (Hollywood Life)
Marc Jacobs and Tiffany & Co.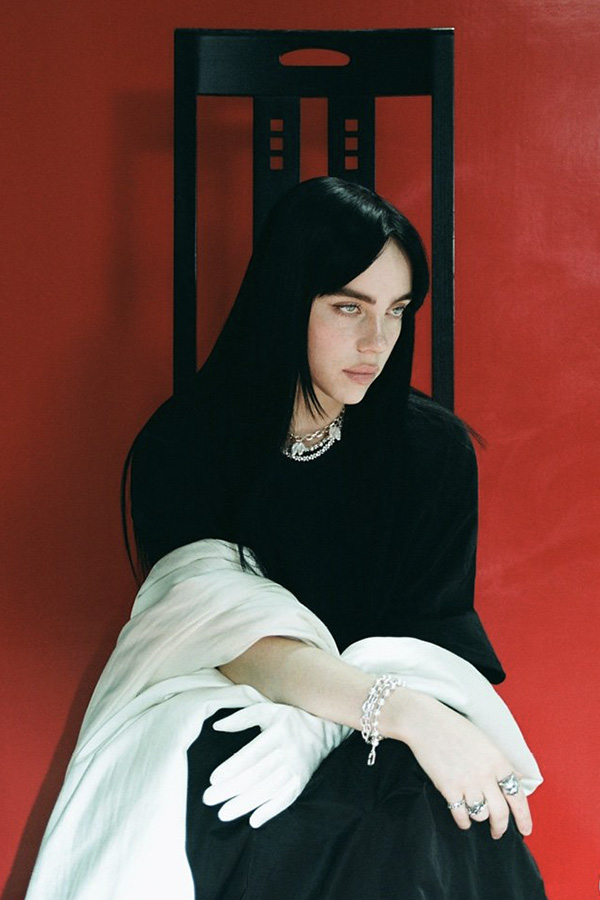 Billie Eilish wore a black Marc Jacobs t-shirt dress styled with Tiffany & Co. and Simone Rocha jewelry for the 2022 Winter Issue of Highsnobiety. (Highsnobiety)