DESIGNER 101
Cartier 101:
Juste Un Clou Collection
By The Rebag Team, Mar. 29, 2023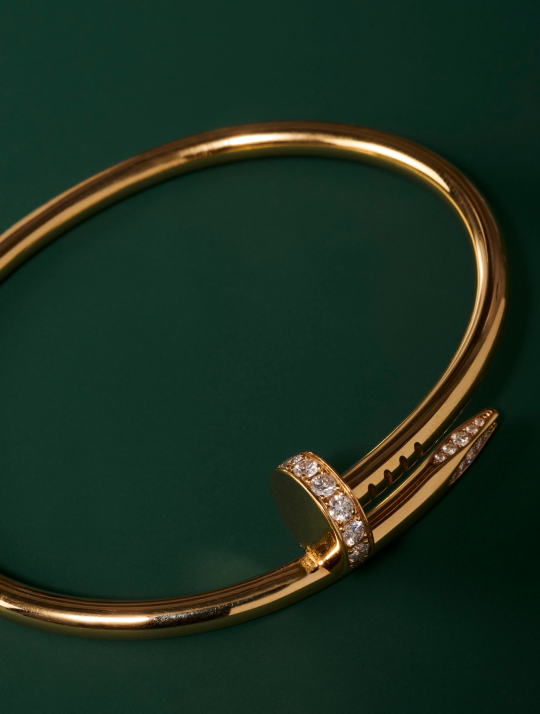 Cartier 101: The Juste un Clou Collection
Defined by its timeless sophistication and subtle femininity, the Cartier Juste un Clou collection has maintained icon status since the house reintroduced it in 2012. Featuring an array of categories, including bracelets, rings, pendants, and earrings, the striking collection is popular among celebrities such as Kendall Jenner, Angelina Jolie, and Meghan Markle. Discover the craftsmanship and history behind one of Cartier's most in-demand collections in this 101.
The Cartier Juste un Clou Look
Meaning "just a nail" in French, the Juste un Clou collection is a testament to Cartier's everlasting commitment to crafting long-lasting pieces of beautiful and meaningful jewelry. A true celebration of the beauty and power of the simple things in life, every Juste un Clou bracelet, ring, pair of earrings, and necklace is designed to resemble a nail that wraps around the wearer, with a curved tip and a small diamond set at the base.
Timeless and sophisticated, the Juste un Clou collection is perfect for anyone who wishes to make a subtle statement through their accessories or jewelry. Both versatile and wearable, it can be said that no jewelry collection is complete without a Juste un Clou piece. Edgier than the also-popular Love collection, it stands as one of the French house's most easily recognizable designs.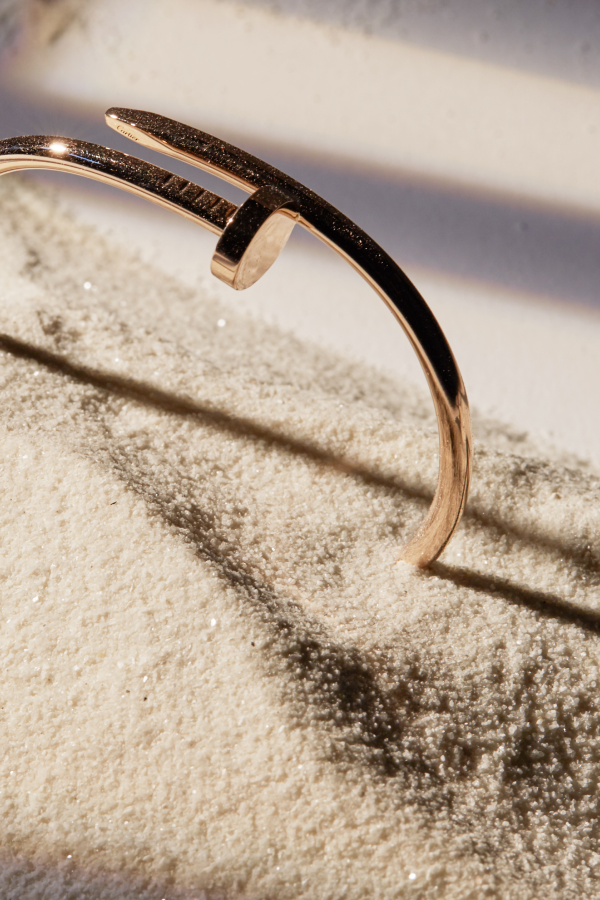 The Juste un Clou collection symbolizes Cartier's long-held dedication to quality. Every Juste un Clou piece is created using only the finest materials and techniques, thus ensuring that each one is of the highest quality. This collection's characteristic minimal and somewhat androgynous design is elevated through the use of 18k gold and sparkling diamonds. The distinctive jewelry pieces are constructed in feminine rose gold, classic yellow gold, or minimalistic white gold. The exquisite quality and devoted craftsmanship make every Juste un Clou piece something to treasure for years to come.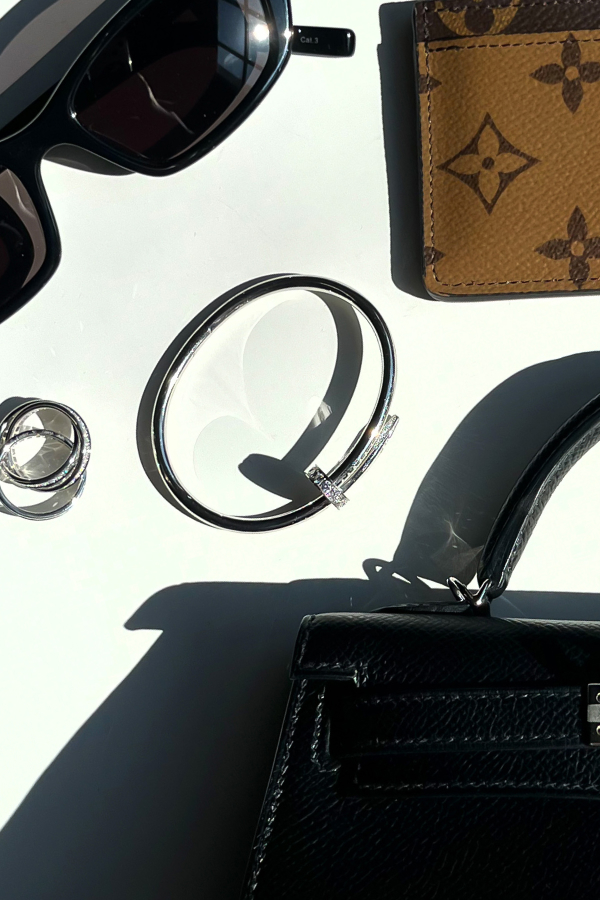 Cartier Juste un Clou Models
Necklaces in the Juste un Clou collection include a classic pendant, a six-station long necklace, and a sculptural choker. Bracelets are available in sizes ranging from 14 to 21cm, with different widths available as well. The thinnest Juste un Clou bracelet, delicate and minimalistic, stands at 1.5mm. Next in size is a 2.5mm bracelet, slightly thicker than the first but still refined and understated. The succeeding medium size has a width of 3.5mm, one of the most popular width sizes among buyers because of its substantial appearance. The thickest version of the bracelet has a width of 4.5mm, perfect for a strong and impactful look. Rings, on the other hand, range from 46 to 64mm. Earrings have a width of 1.8mm and an inner diameter of 12.75mm. All of the pieces are available in different color-and-diamond combinations, with both diamond-studded and unstudded versions available.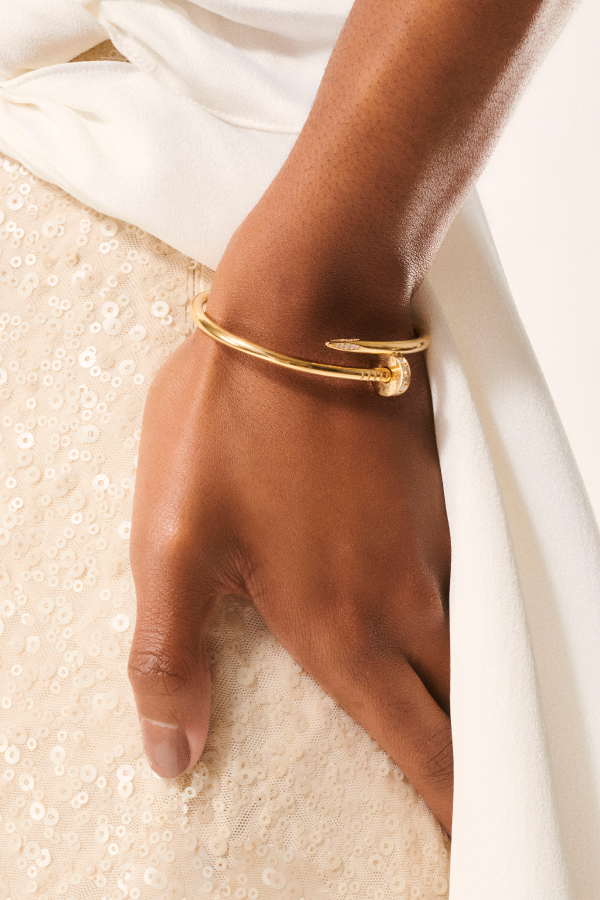 How to Style Your Cartier Juste un Clou Pieces
Juste un Clou pieces readily adapt to any occasion, making them worth investing in. While the classic versions are perfect for a more subtle, understated everyday look, the diamond-studded variations are the perfect touch of sparkle for a night out. Whether simple and classic, or lavish and sparkling, Juste un Clou caters to all tastes and personalities. Bracelets can be sported solo or stacked with other bracelets, making them perfect for layering. Necklaces can be worn with matching earrings, bracelets, or rings for a full Cartier jewelry look.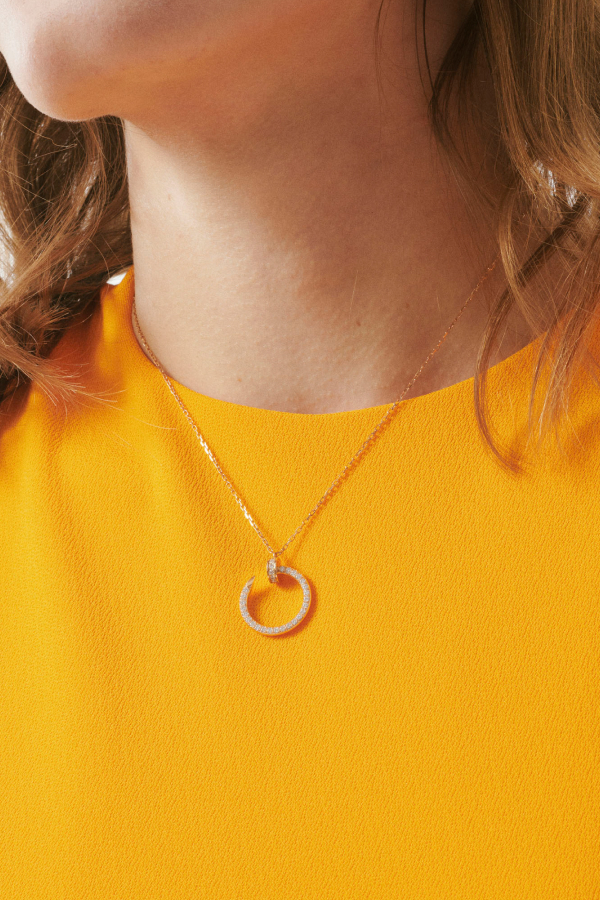 History Behind the Juste un Clou Collection
In 1970, Naples-born jewelry designer Aldo Cipullo created a stunning, bold bracelet resembling a curved nail. Also responsible for designing the highly popular Cartier Love bracelet, Cipullo played a pivotal role in the French luxury jewelry giant's creative and style direction. In 2012, Cartier introduced new designs to the Juste un Clou line, including thicker bracelets and wrap-around diamond rings. Today the collection also includes earrings, cufflinks, and necklaces crafted in various metals, including gold, white gold, and rose gold.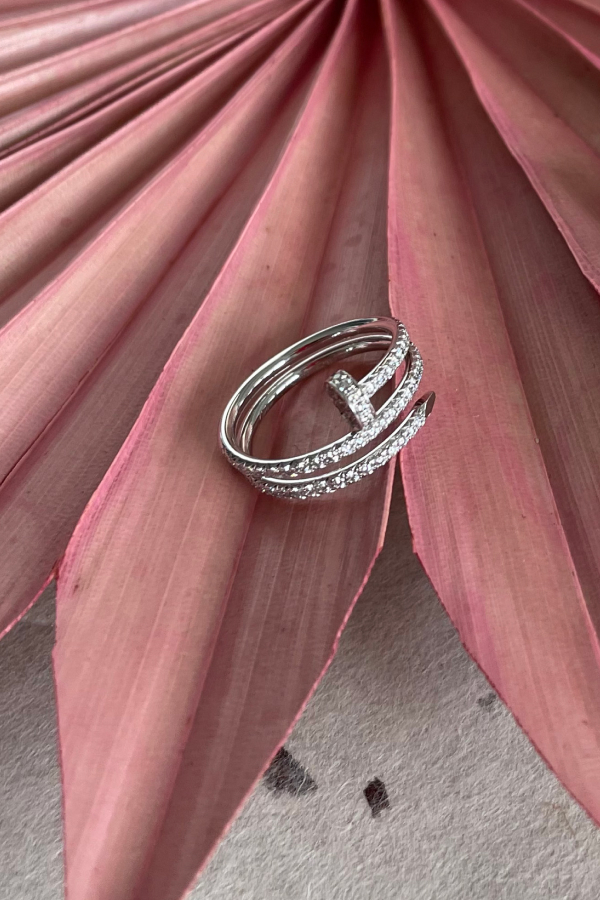 Celebrity Sightings:
Your Favorite Stars Wear Juste un Clou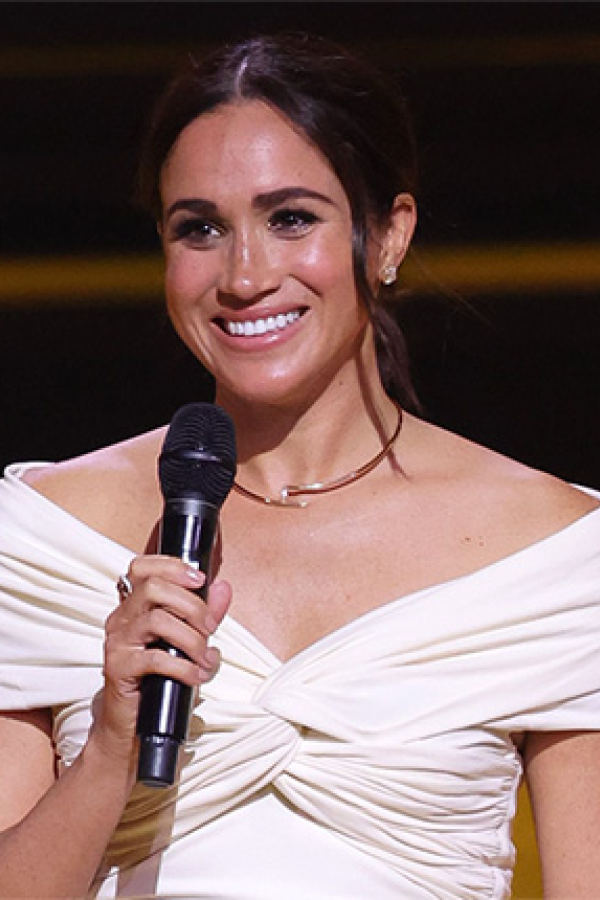 Meghan Markle wears a rose gold Juste un Clou choker at the 2022 Invictus Games Opening Ceremony.
(Credit:)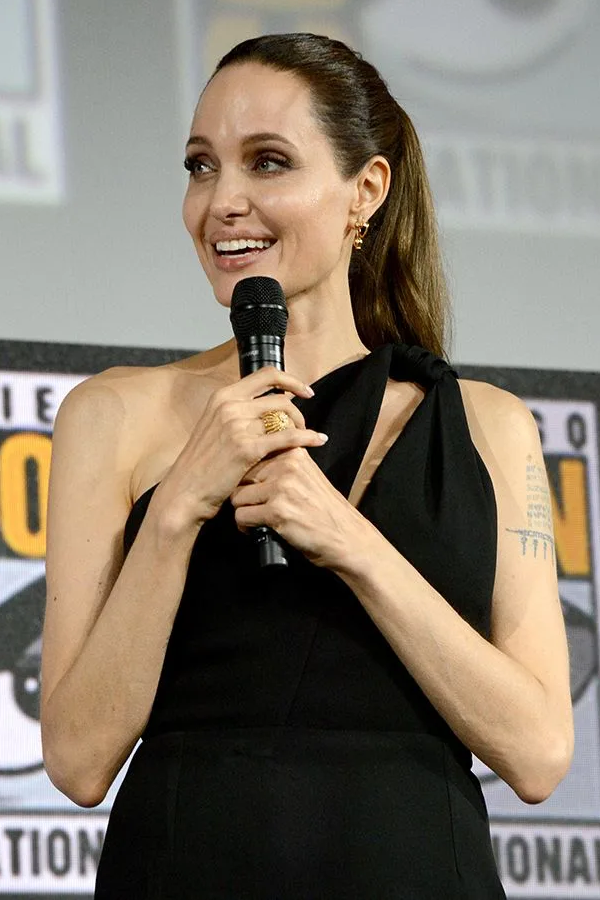 Actress Angelina Jolie wears 18k yellow gold Juste un Clou earrings.
(Credit:)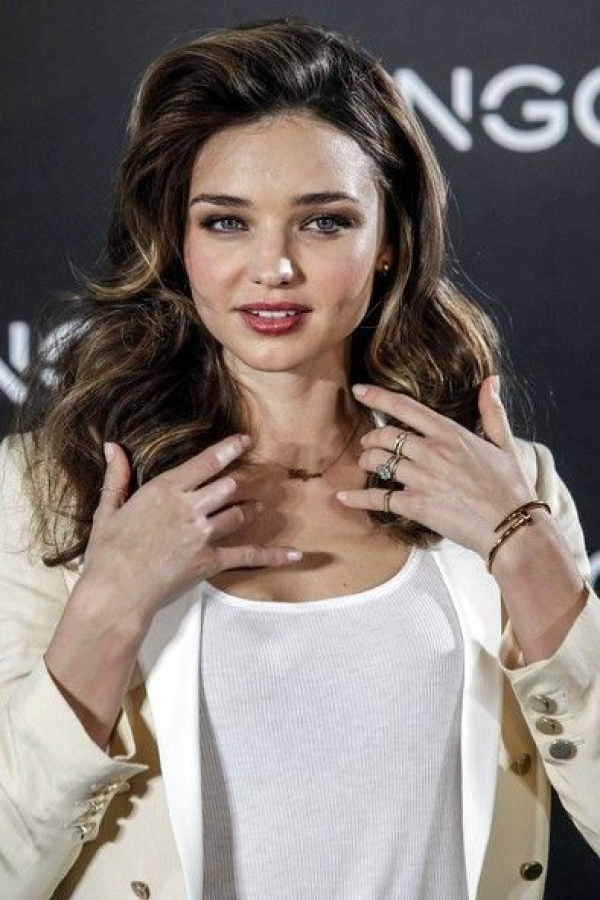 Model and businesswoman Miranda Kerr wears an 18k yellow gold Juste un Clou ring and matching bracelet.
(Credit:)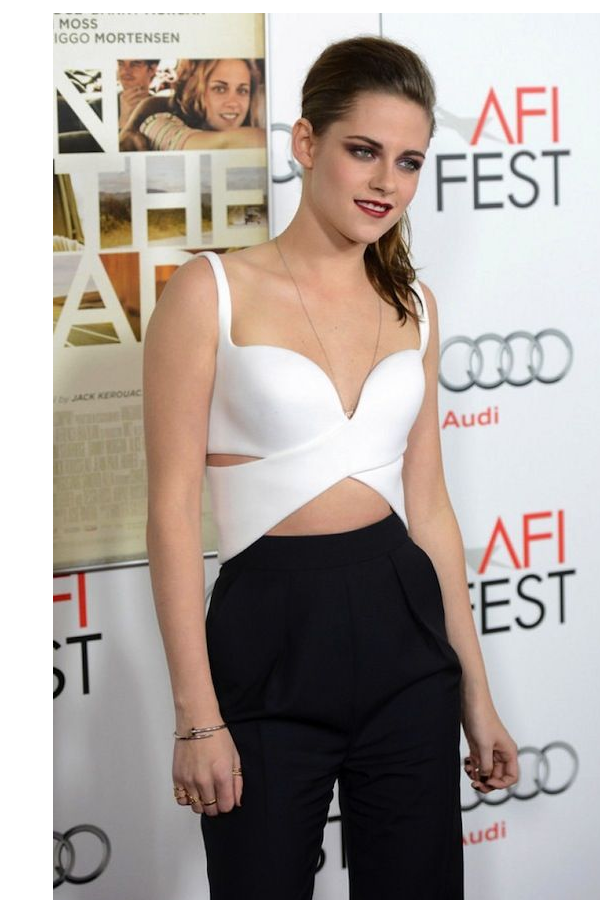 Actress Kristen Stewart wears a rose gold Juste un Clou bracelet.
(Credit:)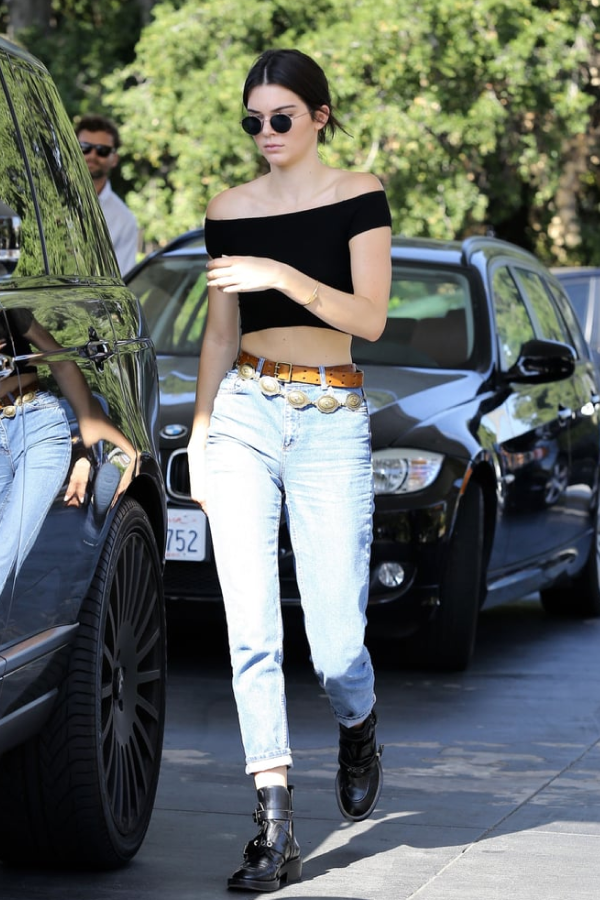 Top model Kendall Jenner wears an 18k gold Juste un Clou bracelet.
(Credit:)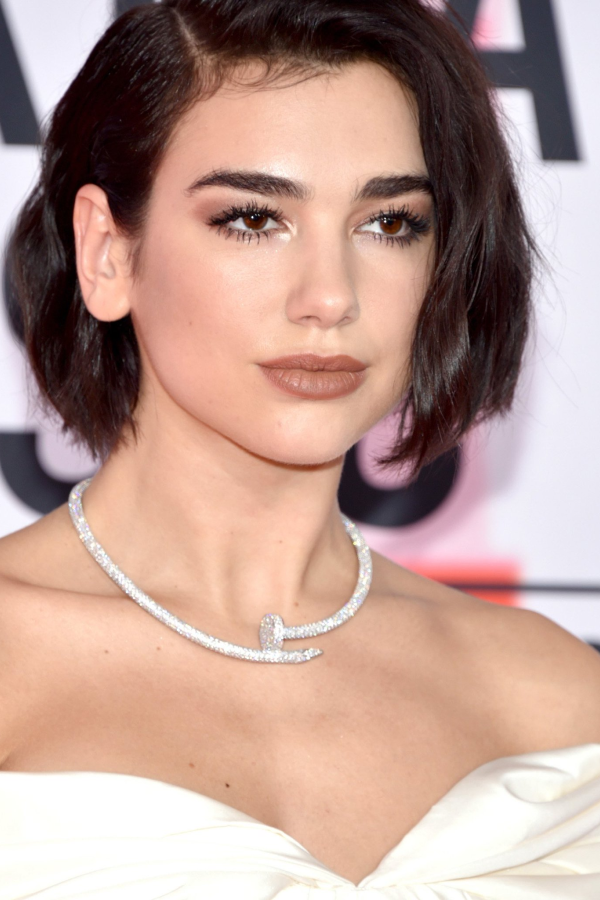 Singer Dua Lipa wears a striking diamond-studded Juste un Clou choker.
(Credit:)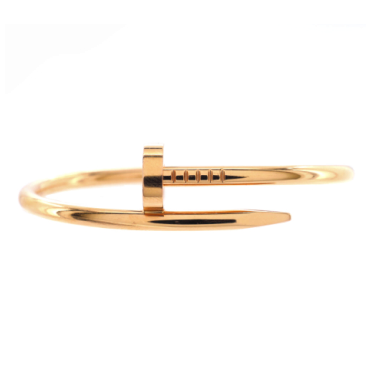 Cartier Juste un Clou Bracelet 18k Rose Gold Classic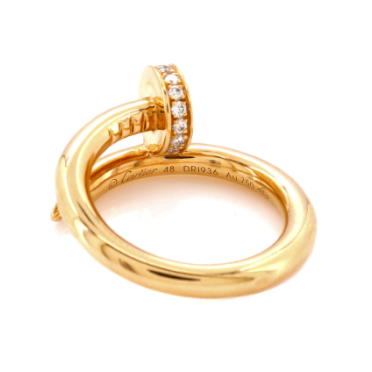 Cartier Juste un Clou Ring 18k Yellow Gold and Diamonds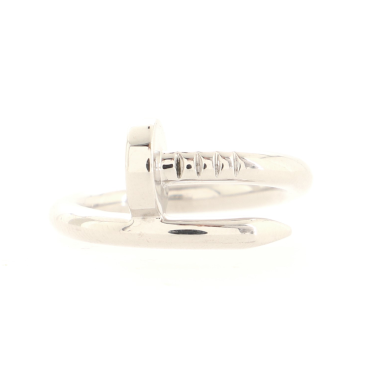 Cartier Juste un Clou Ring 18k White Gold and Diamonds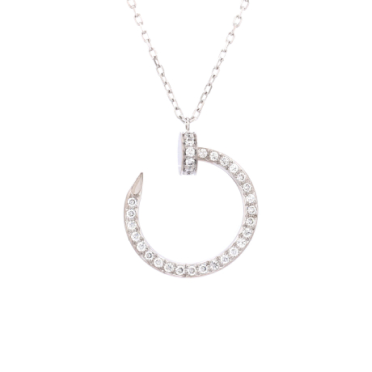 Cartier Juste un Clou Pendant Necklace 18k White Gold and Diamonds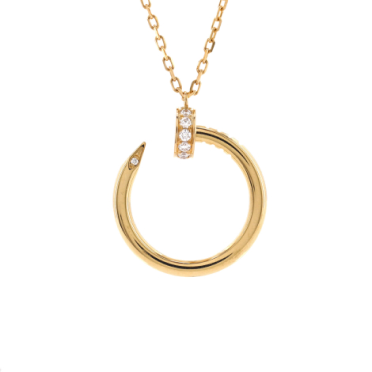 Cartier Juste un Clou Pendant Necklace 18k Yellow Gold with Diamonds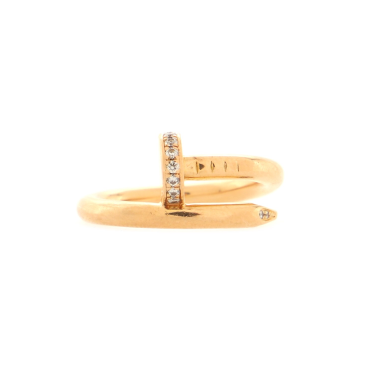 Cartier Juste un Clou Ring 18k Rose Gold and Diamonds