RESALE MUST KNOWS
Discover the Top 10 Designer
Handbags in the World
By Rebag, Apr 6, 2021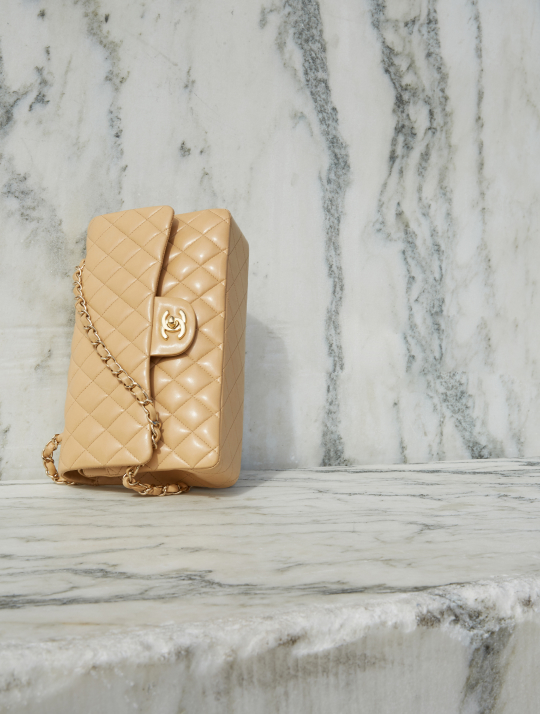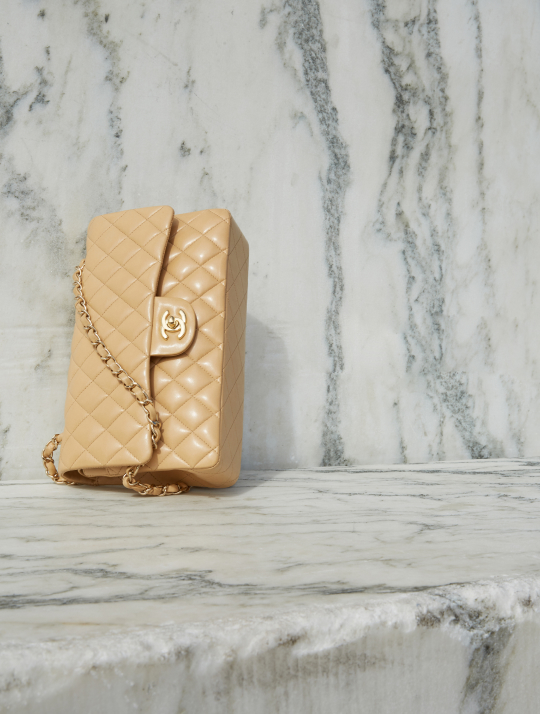 The Top Ten
Designer Handbags
In The World
Since the 1800s, designer handbags have been a front and center accessory that can instantly elevate your look. Whether you are a dedicated collector or just looking for something that will never go out of style, handbags can be a shrewd investment.
If you do your homework and choose wisely, you can create the ultimate accessory wardrobe that is sustainable and stylish.

. 
Not all handbags are created equal, so it is essential to buy the right brand to make sure you are getting that perfect symbol of luxury. We've assembled ten of the top designer handbags in the world to get you started on the right path. Fine craftsmanship and high-quality materials combine with collectability status to make these bags a great investment and a pragmatic indulgence that will stand the test of time.
1. The Louis Vuitton Neverfull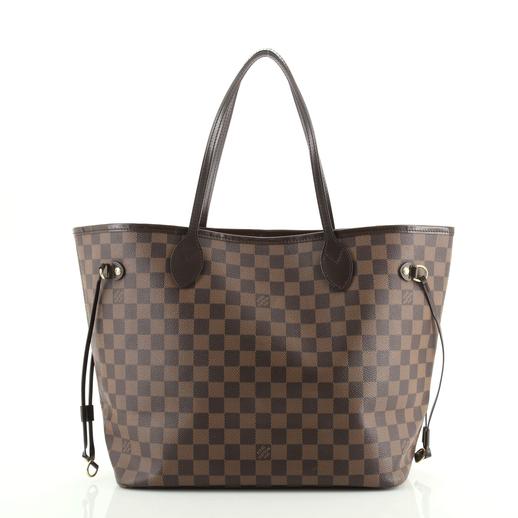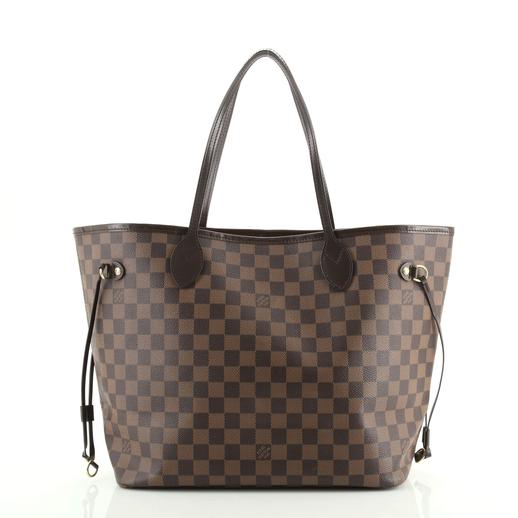 The Neverfull is one of the top sellers of all time for Louis Vuitton and continues to hold high value and popularity. Even with high demand and periodic price increases, the Neverfull continues to stay at the top of every handbag enthusiast's wish list. Since it was introduced in 2007, fans have continued to covet its sturdiness, wearability, and beauty. Elegant and recognizable, the Louis Vuitton Neverfull is sure to turn heads wherever you go.

2. Hermès Birkin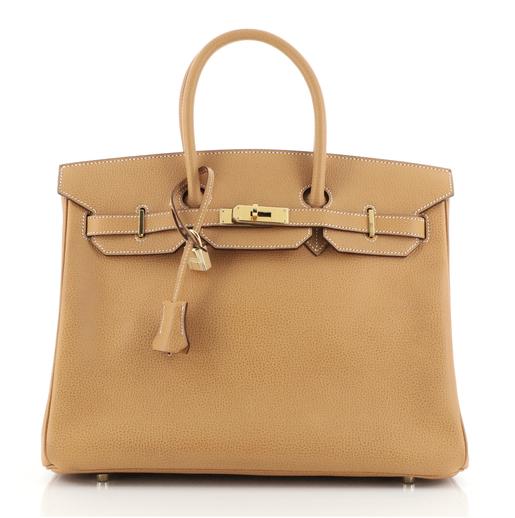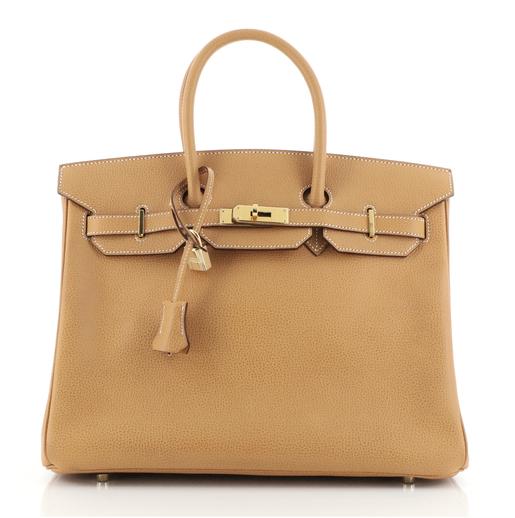 The Hermès Birkin is an artisanally crafted bag that is available in several sizes with specialty hardware, gold plating, and occasionally precious metals. The elegant bag is expertly crafted over two days and has been a modern fashion house statement since 1983. That was when singer and actress Jane Birkin sat next to Hermès Chief Executive on a plane ride and told him of her struggles to find a leather carrier that suited her.
3. Hermès Kelly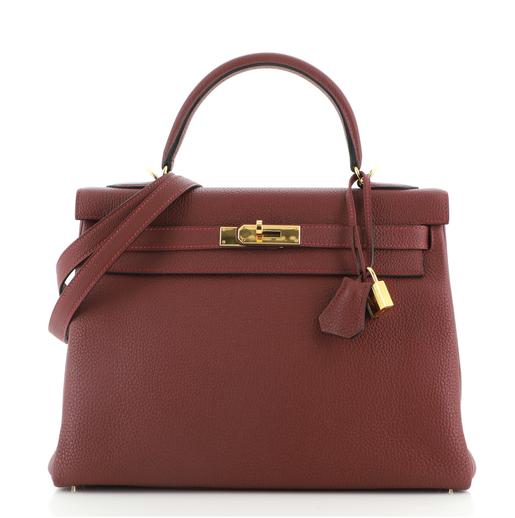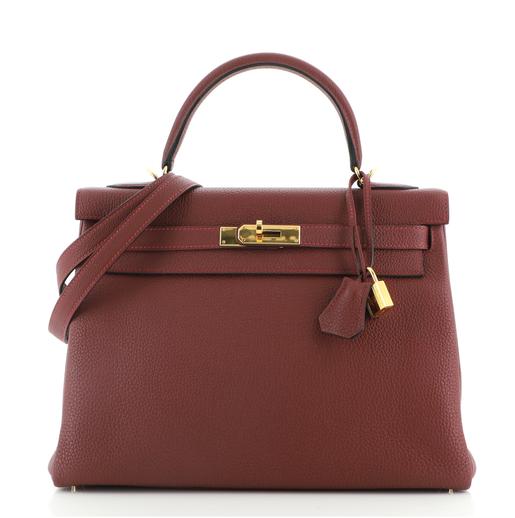 Named after Grace Kelly, this bag is also a favorite of well-known stars such as Emma Watson, Beyoncé, Sarah Jessica Parker, and Karlie Kloss. Hand-crafted in France by a single artist, the Hermès Kelley is the designer's most intricate bag and comes with a delicate padlock and key. As one of the main showpieces of Hermès, it is a classic that retains or increases in resale value.
4. Chanel Classic Flap Bag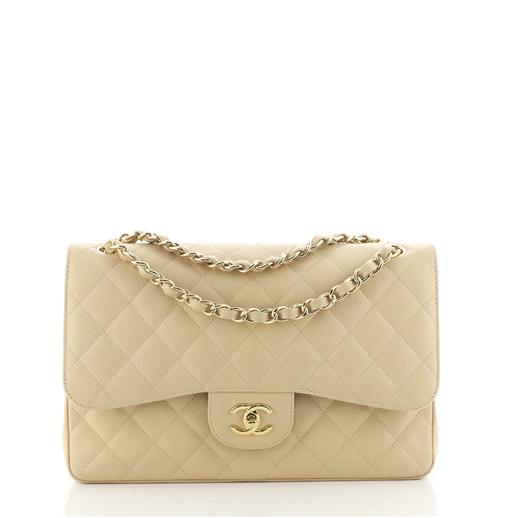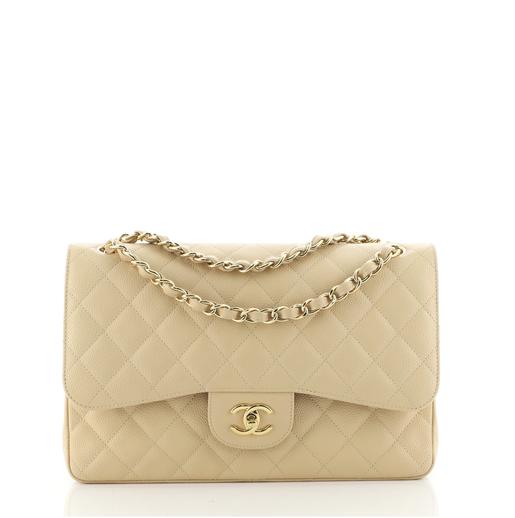 A Chanel bag tops the list of any fashion-lover, and the Classic Flap bag was a hit from the very beginning. Designed by Coco herself, it showcases the classic quilted leather that has become world-famous. With its exceptional quality and inspirational allure, nothing says luxury quite like a Chanel Classic Flap bag sporting the classic double-C logo.

5. The Dior Book Tote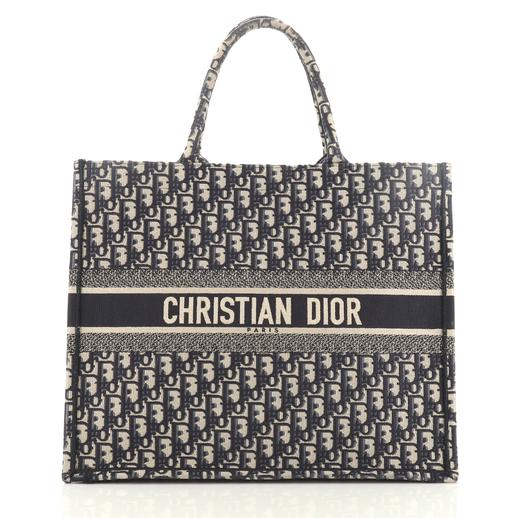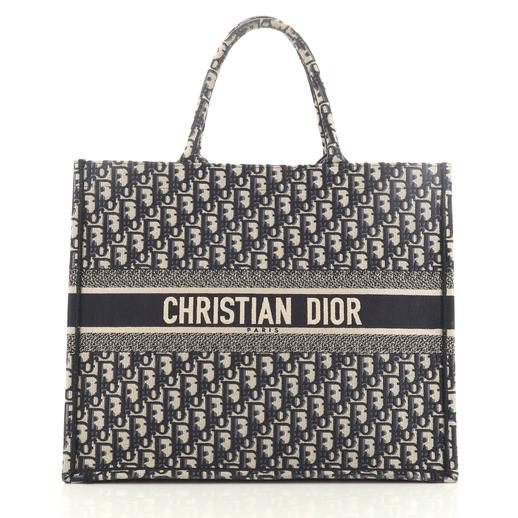 If it's variety and exotic patterns you're looking for, Dior's Book Tote will be on the top of your handbag wish list. With witty prints like heritage houndstooth, logo fabrics, and customized interpretations, this tote caters to the individuality of every personality. Known for its intricate embroidery and simple silhouette, it comes in three different sizes and can be seen on the arm of fashion icons and influencers worldwide.
6. Fendi Baguette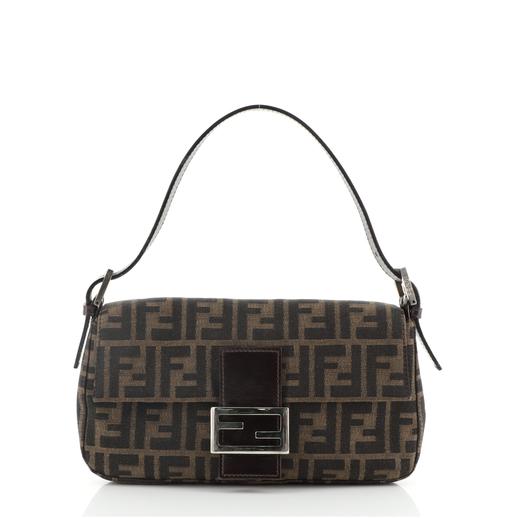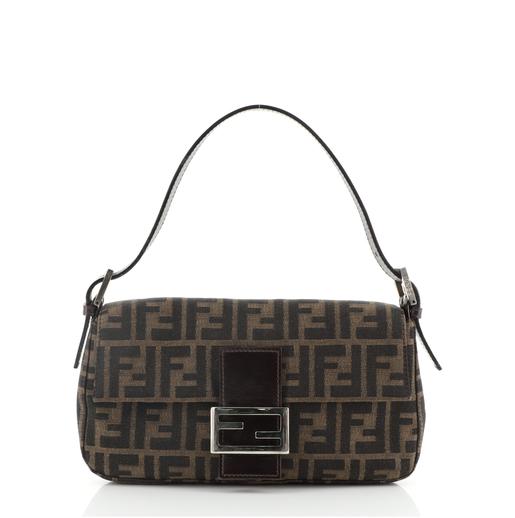 Shaped like the humble French baguette, this infamous bag has sold over a million units since 1997 and shows no signs of stopping. The Fendi Baguette was launched to fame by fictional fashion diva Carrie Bradshaw on HBO's Sex and the City. Known for its vintage character and premium craftsmanship, you can invest in this "It Bag" with complete confidence.


7. Bottega Veneta The Pouch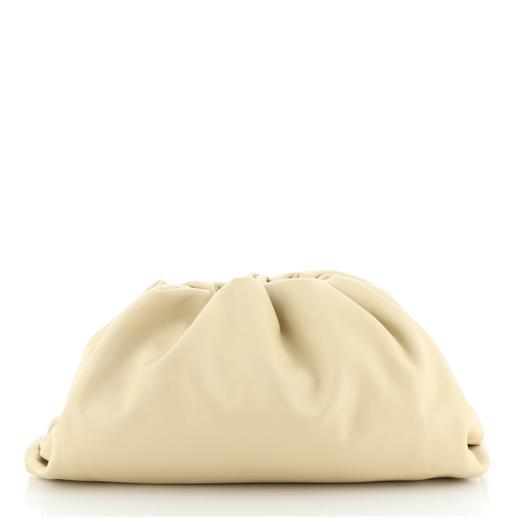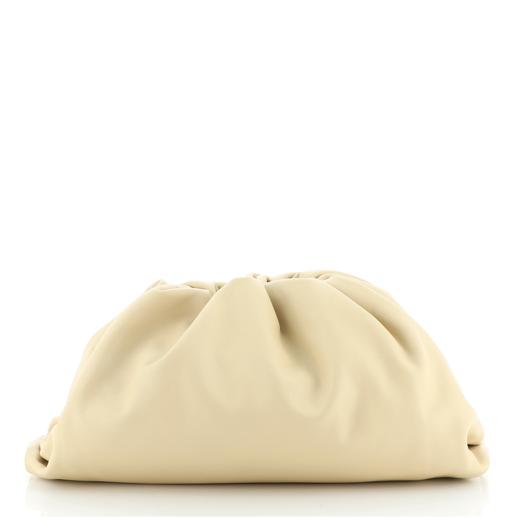 Simplicity is the focus of this popular clutch, including the logo-free exterior and sleek, untextured leather. It speaks to the minimalist trend and is a favorite of street-style celebrities. With an expansive palette and unique finishes, the skyrocketing fame of Bottega Veneta's Pouch is keeping the fashion-loving world on its toes!
8. Balenciaga Motorcycle City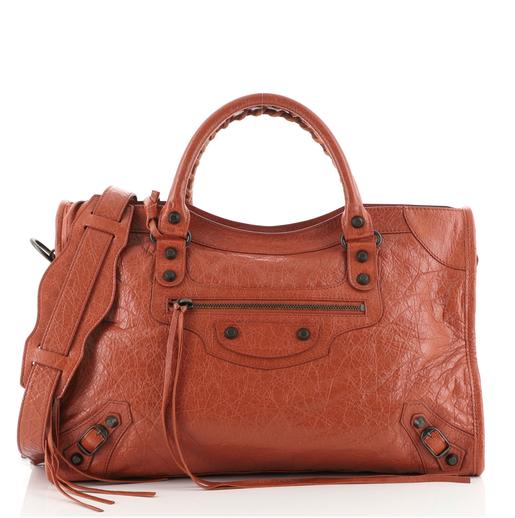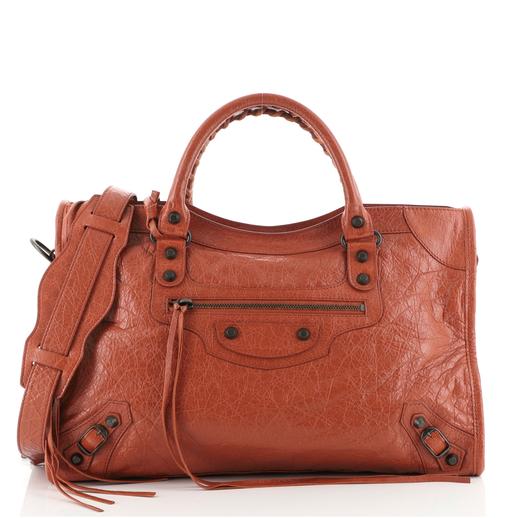 Nicolas Ghesquière designed the Balenciaga Motorcycle City in 2000 and gained cult status when Kate Moss, Sienna Miller, and the Olsen twins were spotted with it. With its distinctive biker vibe, slouchy design, and dangling tassels, it became instantly recognizable for being different from the popular bags at the time.
9. Chanel Boy Bag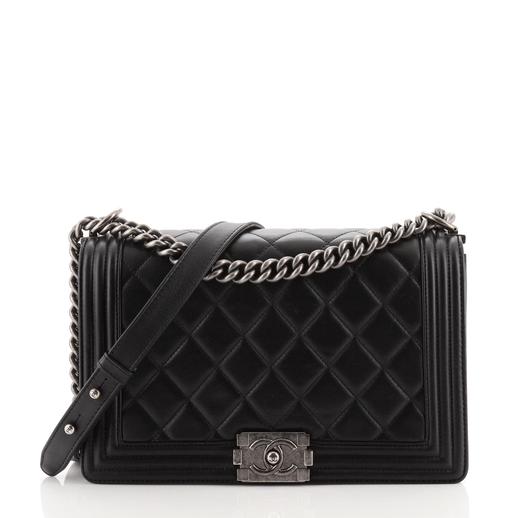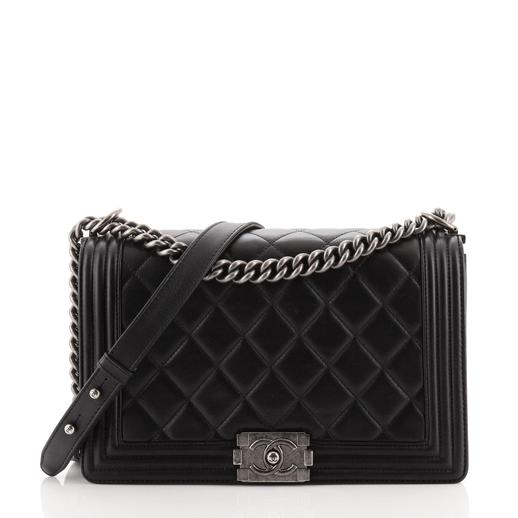 As a relative latecomer in 2011, this is another bag that tops the list of smart fashion investors. Designed by Karl Lagerfeld as a tribute to Coco's boyish attitude and love for menswear, the Chanel Boy Bag still retains excellent resale value even today.
10. Lady Dior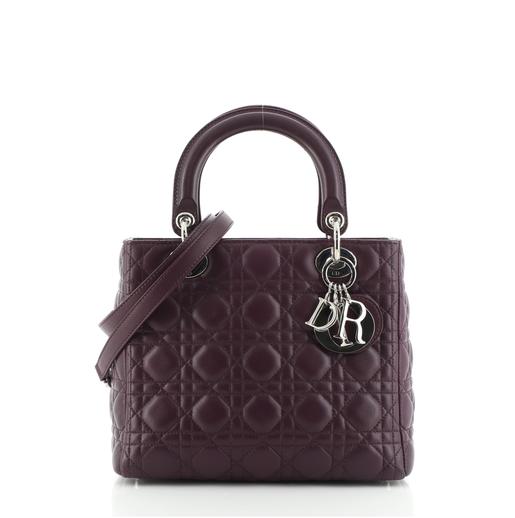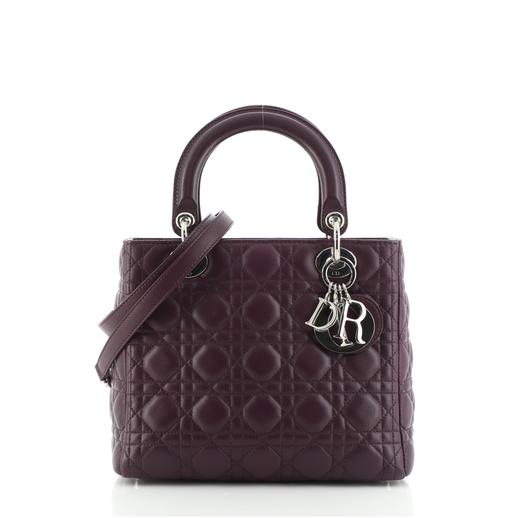 The Lady Dior was first seen in 1994 and gained iconic status instantly, thanks to Princess Diana. As an instantly recognizable classic, the new contemporary designs and the early patent leather models remain equally popular. Part of that trend is because Lady Dior retains value in the resale market.
Shop The Top Luxury Handbags
From retro revivals to iconic classics, Rebag offers investment-worthy designer handbags and a wealth of tips to go with them. We help you make educated decisions on buying, selling, and owning luxury handbags and more. Shop now.