BASICS & CARE
Handbag 101: How to Clean
Your Neverfull Tote
By Isabelle E. Oct 20, 2020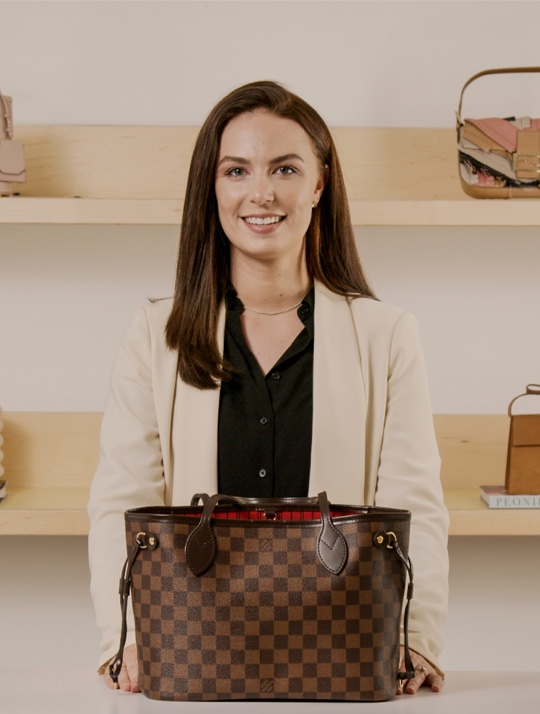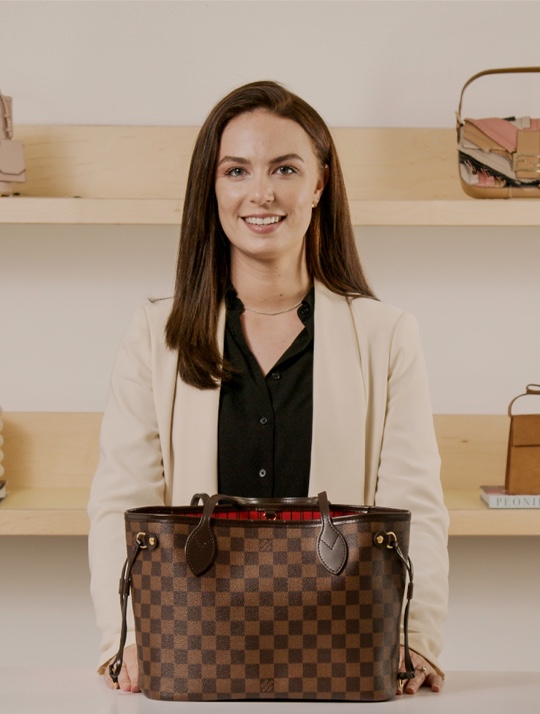 When it comes to caring for handbags, Rebag knows the best
practices and products to use. Here our team dishes basic cleaning tips they have for maintaining the condition of your handbag with ease. Follow along as our handbag expert Ina teaches us how to care for everyone's favorite tote, The Louis Vuitton Neverfull.
Tip #1: Take Good Care Of Your Bag To Start With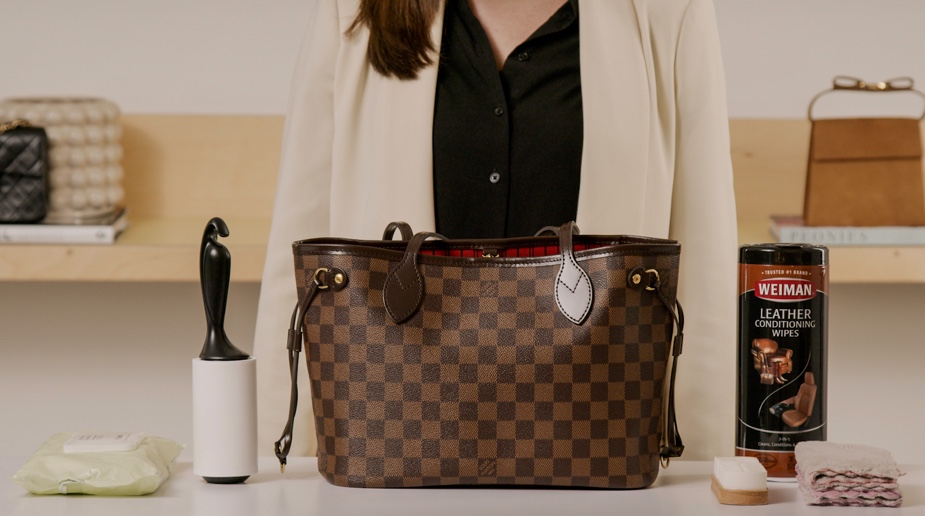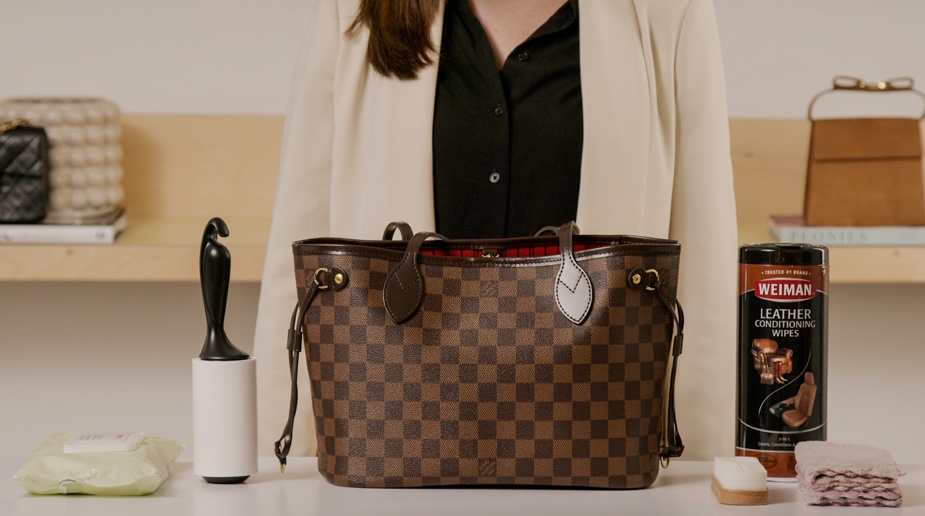 Whether your Neverfull is Epi leather or coated canvas, it's always important to take the best possible care of your handbag. This means never overstuffing as it will damage your tote's sensitive areas like the base corners and handles. While the Neverfull is designed to hold a lot of weight, too much will cause the material to stress over time.
Tip #2: Regular Cleaning Is Essential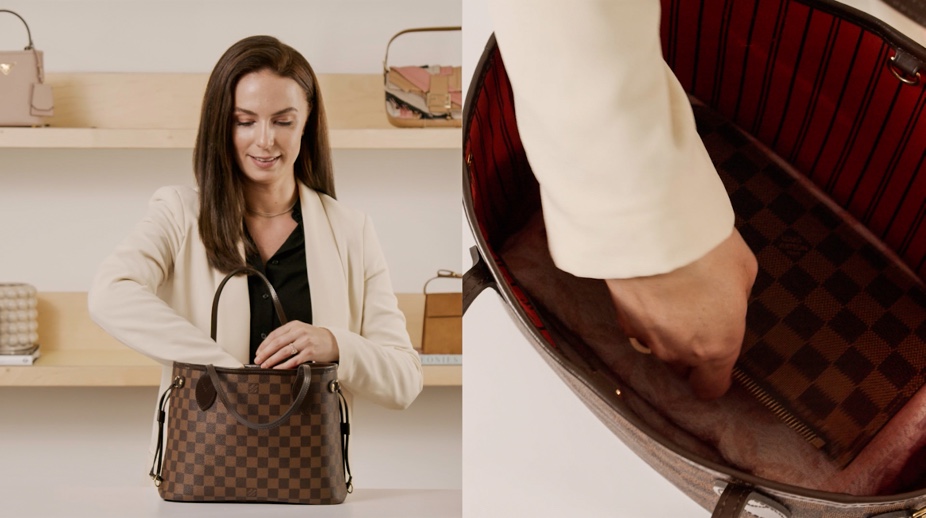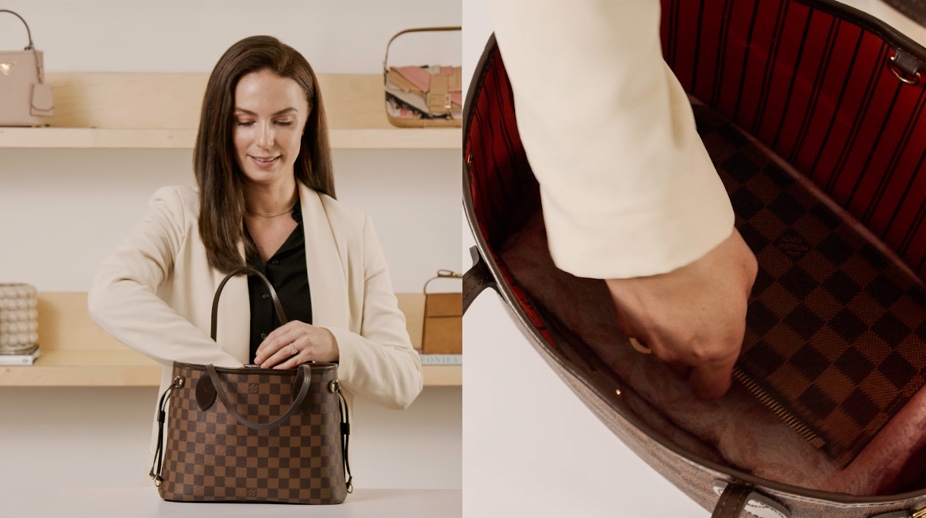 While the Neverfull is an effortless and relatively low-maintenance staple, regular cleaning is still required to keep your favorite tote in action. 
Starting with the inside of the bag, use a suede brush or microfiber cloth to gently brush out any debris. Then, use a lint roller to catch anything you may have missed. Remember to also clean the side pocket and Pochette (if your bag has one). We recommend repeating this process every couple of weeks.
For the exterior, use a microfiber cloth to give your Neverfull a quick wipe down. Then, repeat the same process with an unscented baby wipe for a coated canvas bag or a leather wipe for an Epi leather bag. You'll then want to dry off the tote with a microfiber cloth. We recommend an exterior cleaning once every week.
It is important to note that some Neverfull styles have handles and trim made of vachetta leather, which is absorbent and will lead to oxidization or patina. You can slow down this process by minimizing any exposure to water and oils from your skin.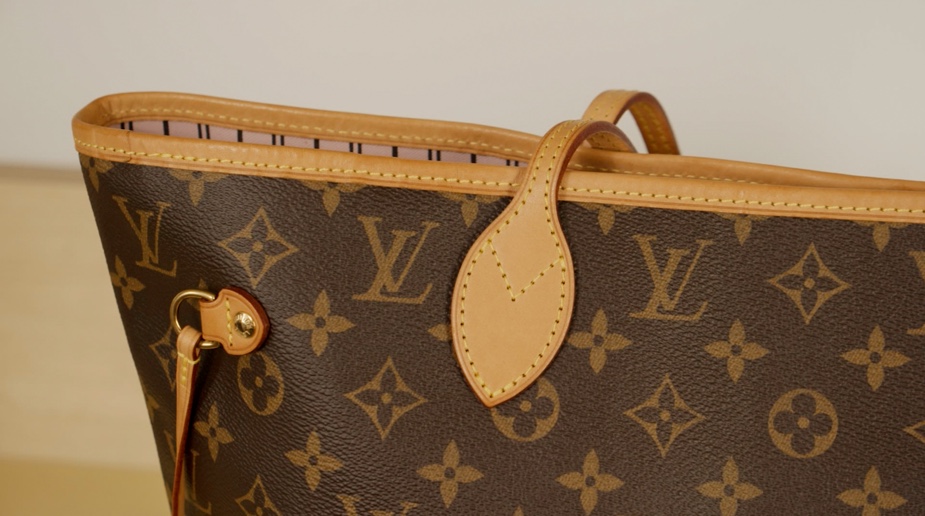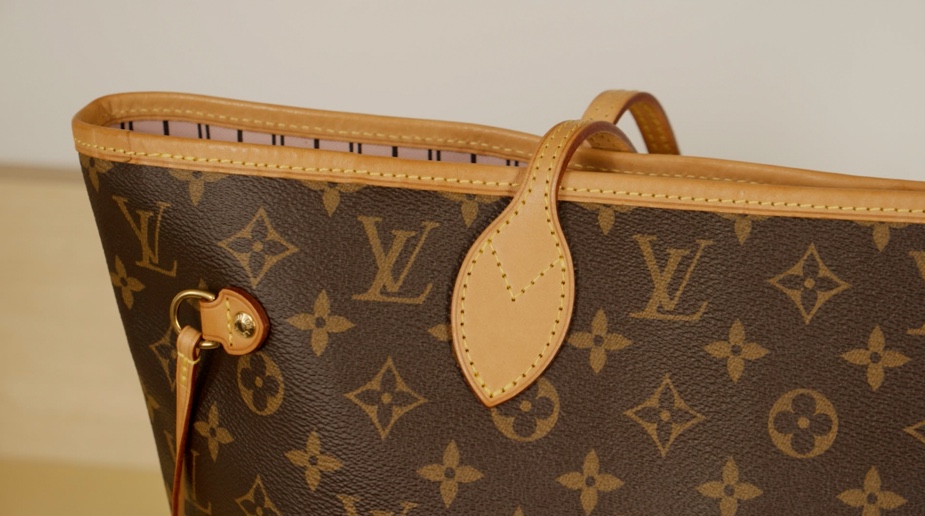 Tip #3: Store It Away Properly
Finally, it is essential to store your Neverfull properly so that it retains its shape while not in use. We recommend stuffing it with a pillow or folded scarf so that your tote remains perfectly intact, but be careful to not over stuff. Then, tuck your bag's accessories, like its matching Pochette and handles, into the interior. Last, place your Neverfull into a dustbag and store it in a cool, dry, and dark place.