RESALE MUST KNOWS
How Much is My Designer Bag
Worth? Clair Knows
By Rebag, Apr 6, 2021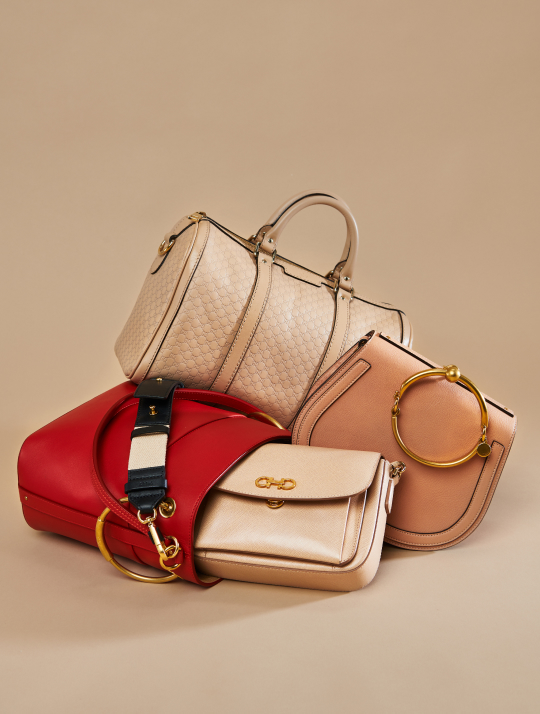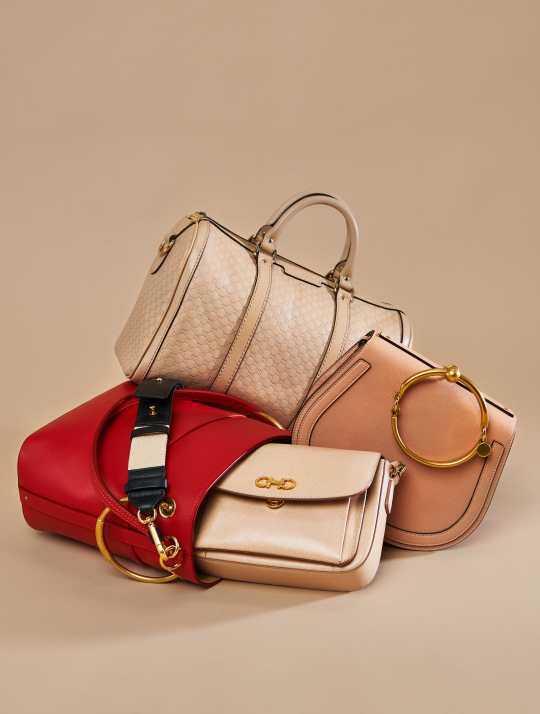 How Much is My Designer Bag Worth? Clair Knows
When it comes to luxury brands, the popularity of resale is escalating dramatically. The
Financial Times
estimates the current market is worth around $24 billion and will climb to over $51 billion by 2023, and many
fashion experts
agree. If you are considering turning your closet full of luxury handbags into an investment portfolio,
The Clair app is a valuable tool that can maximize your buying and selling potential.
Clair AI (Comprehensive Luxury Appraisal Index for Resale) is an artificial intelligence software that can recognize and price handbags from the top 50 brands worldwide using over 15,000 existing references. With a simple click, the app can instantly reveal the value of your luxury handbags. If you're selling, there is no need to send in the actual bag or pictures and wait for an appraisal. When considering a purchase, you can see the value for the same bag used before deciding, even with online items.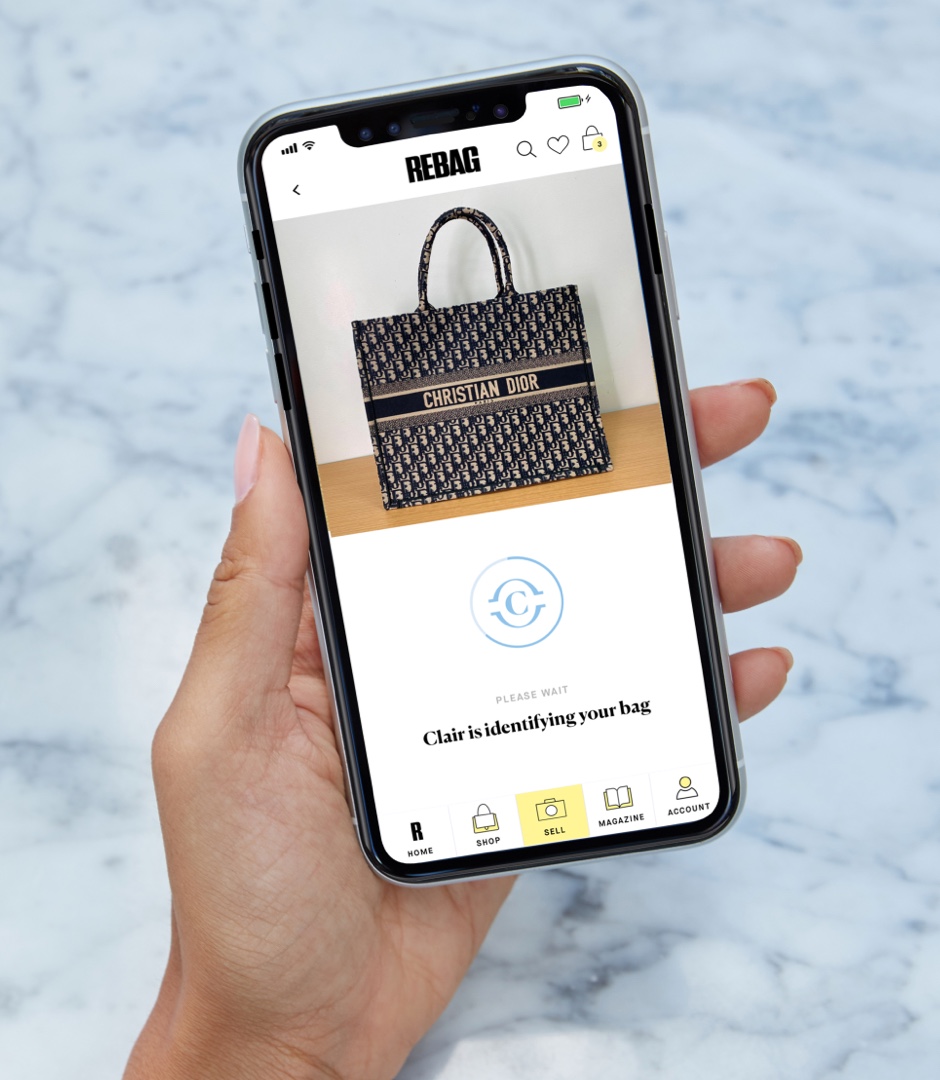 How Clair AI Works
Clair AI is to luxury handbags what the Kelly Blue Book is for cars. You can research the current and future value of real-life or virtual representations of any bag to make informed buying and selling decisions.  
Get started by searching for Rebag in your app store to use Clair on your iOS or Android phone. You can also visit

Clair for mobile or desktop

.




Clair AI is simple to use and works like a QR code or scanner. Snap one good front-facing photo of the bag on a neutral background. You'll see the top one to five most likely matches, then choose the one that aligns with the style and material of your bag. You can also scan any image in print or online, from social media, an e-commerce page, a live video chat, or your favorite magazine.




Next, you'll be presented with the designer brand, model, style, and the resale value you can receive from Rebag today.




If you decide you want to sell, just accept the offer, print your shipping label, send us your bag. You will receive payment 2-3 days after it is received. You can also drop your bag off in person for instant payment or store credit at one of our seven Rebag locations in LA, Miami, or NYC.
Clair is free to use as many times as you wish with no obligation. It is the first image recognition software technology of its kind for the luxury handbag market and an extension of our pricing tool that launched in October 2019. We created the program to educate consumers and empower all of us to make informed selling and buying decisions on used luxury handbags. It can also be scaled for retailers by integrating with other third-party application systems. When consumers know the future potential value of their purchase, they're more enthusiastic about buying.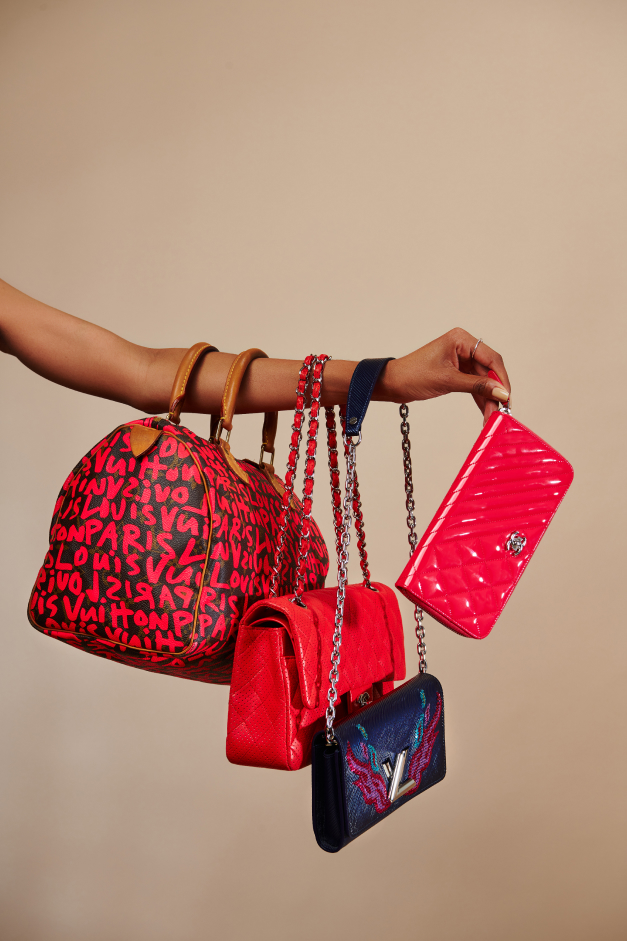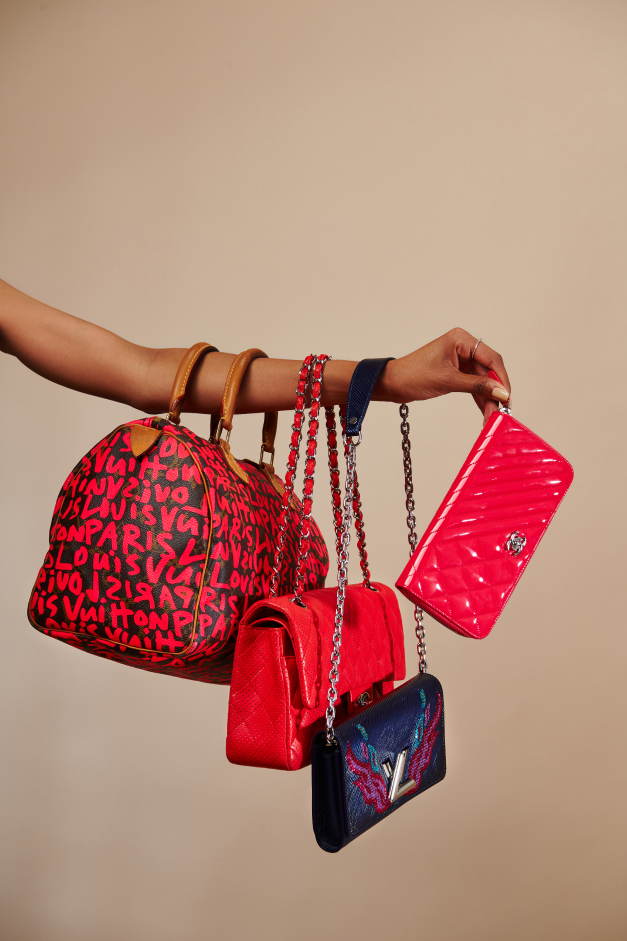 Encouraging the Future of Resale Fashion
At Rebag, we take our role of creative leadership seriously. Clair offers transparency and simplicity for resellers, eliminating the hesitation that can be associated with buying or selling a luxury item. In addition, reselling positively impacts our environment by extending the life cycle of luxury handbags. Our goal is to continue improving our technology to benefit platforms and independent resellers across the globe.
Authenticate Your Pre-Owned Luxury Handbags with Confidence
Whether you just want to let one luxury handbag go or you need to downsize your entire collection, Rebag can help you sell what you have so you can buy what you love. There's no need to hold your handbags prisoner in your closet when you can use Clair AI to monetize your investments. ID and price your bag with the Clair for mobile or desktop, or download the app from iOS or Google Play today.