KNOWLEDGE
Louis Vuitton 101:
The speedy
By Koyaana R. April 17, 2019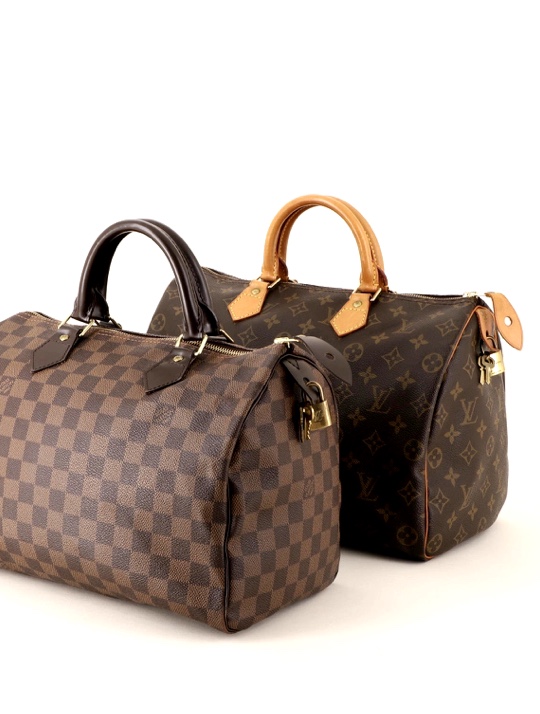 Since its debut, the Speedy has been a long-standing staple
for the French fashion house and continues to garner the attention of each passing generation. With its simple yet functional body, versatility, and customizable options, it's no surprise that this bag has remained a constant for the brand.
The Beginning
In 1930, the first Speedy was introduced in a 30cm size and was originally dubbed the "Express," as a nod to the brand's roots in luggage. The Speedy is reminiscent of its predecessor, the Keepall, but in a more compact body that is easier to carry. As transportation methods evolved for quicker more efficient travel, the word "Speedy" emerged and attached itself to this smaller, lighter, and more efficient handbag. One of the unique characteristics of this bag is its use of a single continuous piece of monogram canvas, which means one side has an upside-down monogram. This is often misinterpreted by many to be counterfeit.
It wasn't until 1965 that the Speedy really took off as an iconic fashion accessory thanks to Audrey Hepburn. Hepburn, at the height of her career, asked the luxury house for a smaller version of the Speedy to fit her petite frame. Thus, the 25cm Speedy was born and has been one of the brand's most popular models ever since.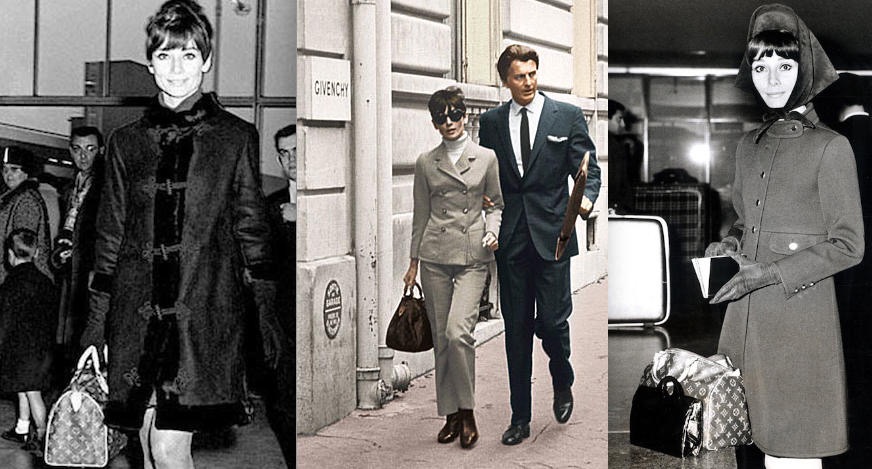 Sizing Breakdown
Below are the standard sizes of the Speedy that are on offer year-round, however, there are also size options that become available due to collaborations or limited runs, such as the Speedy Cube.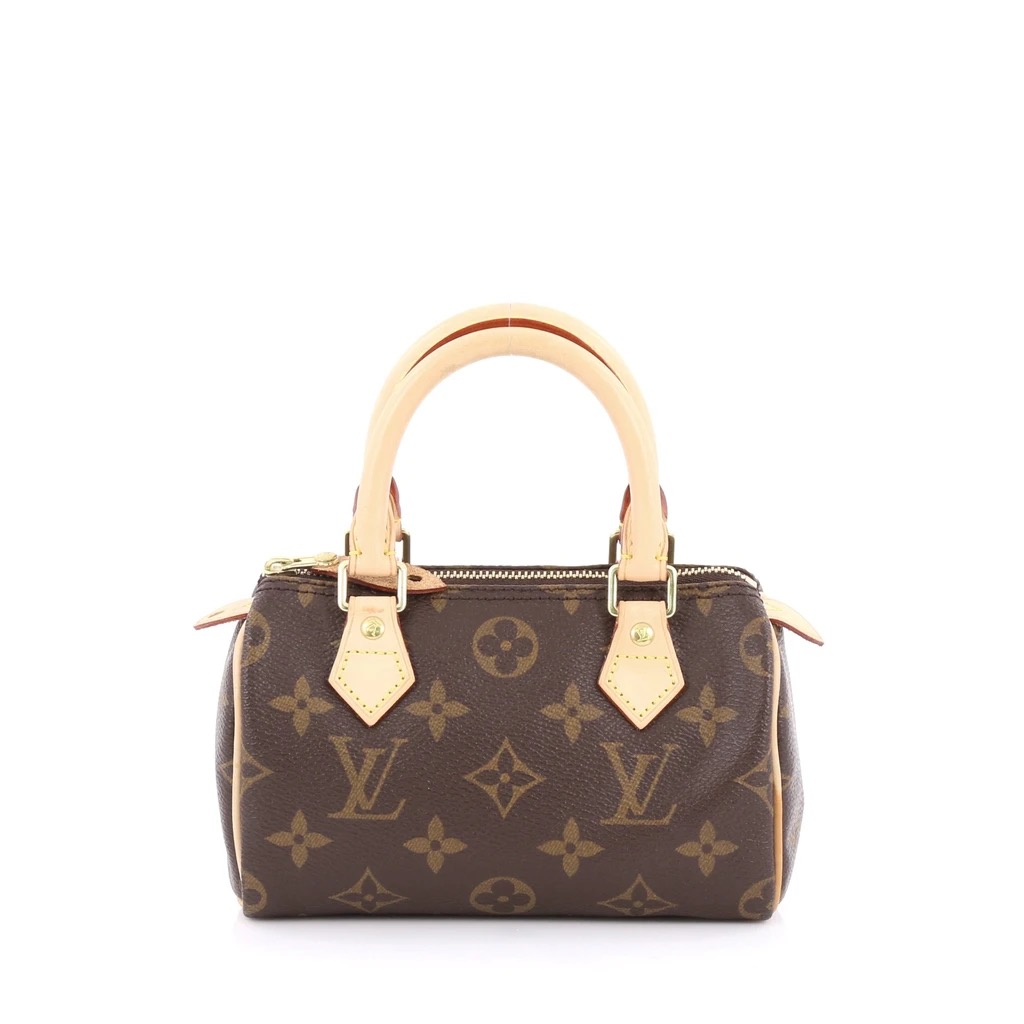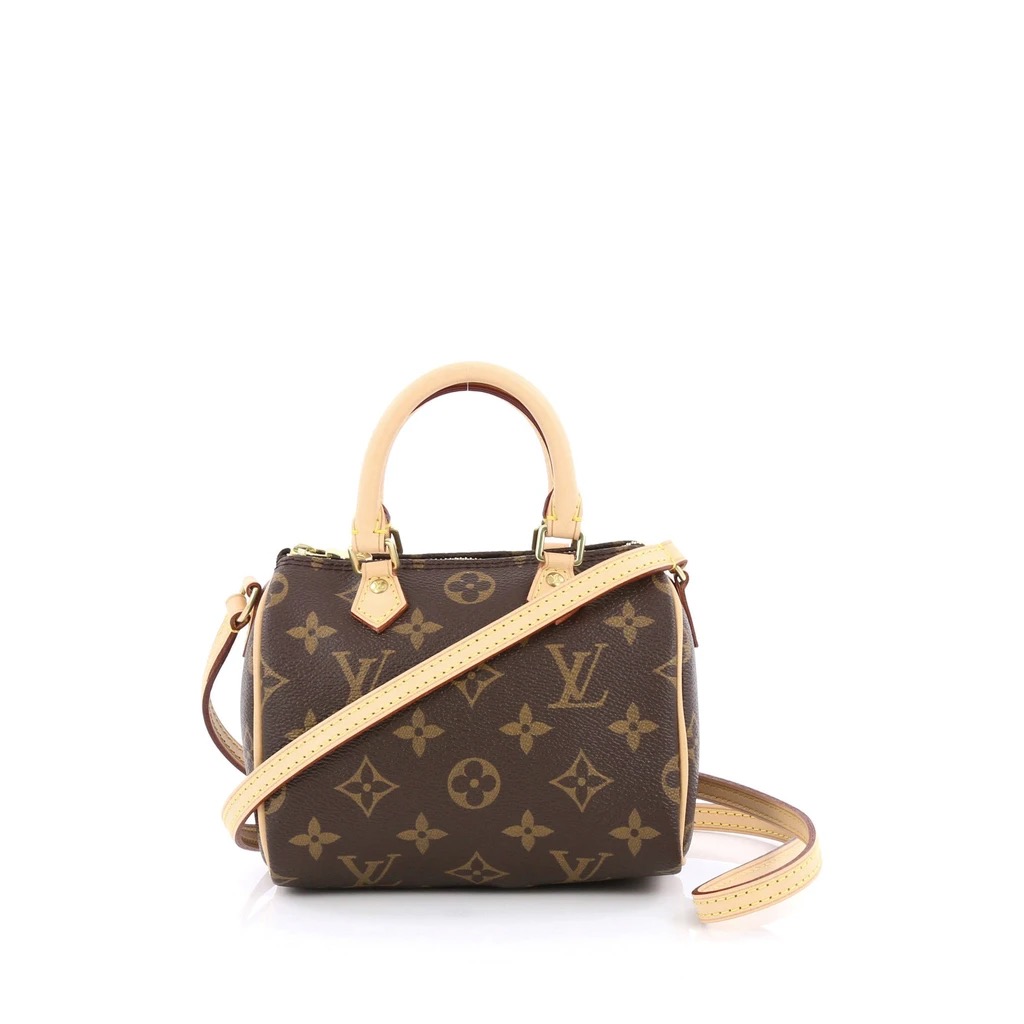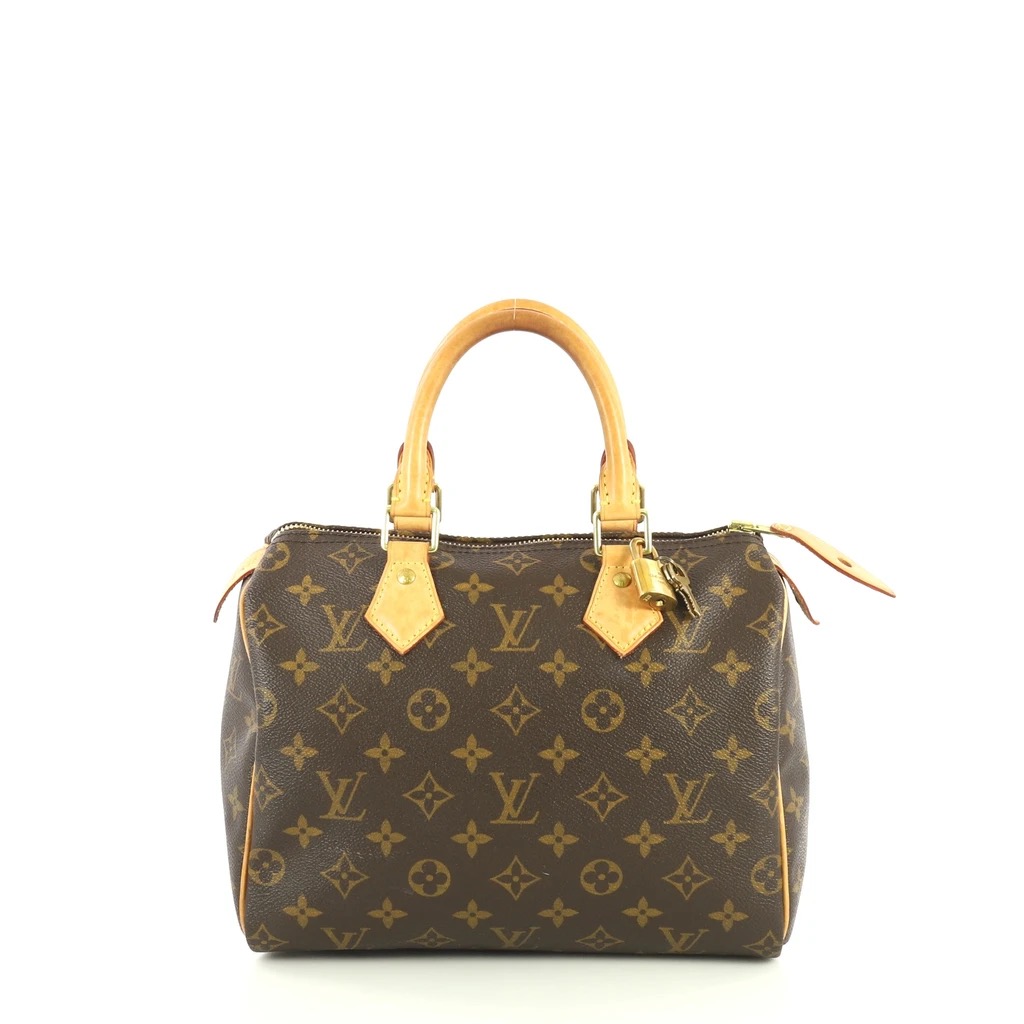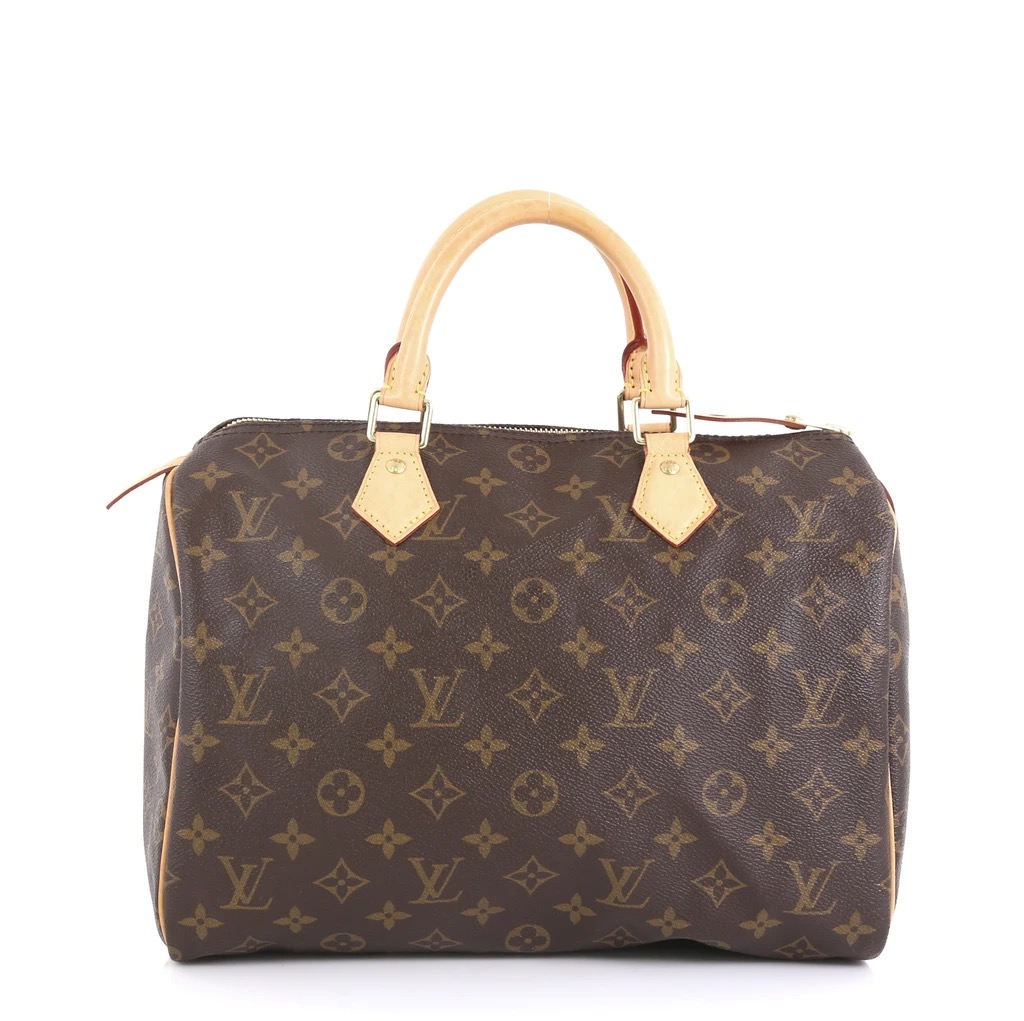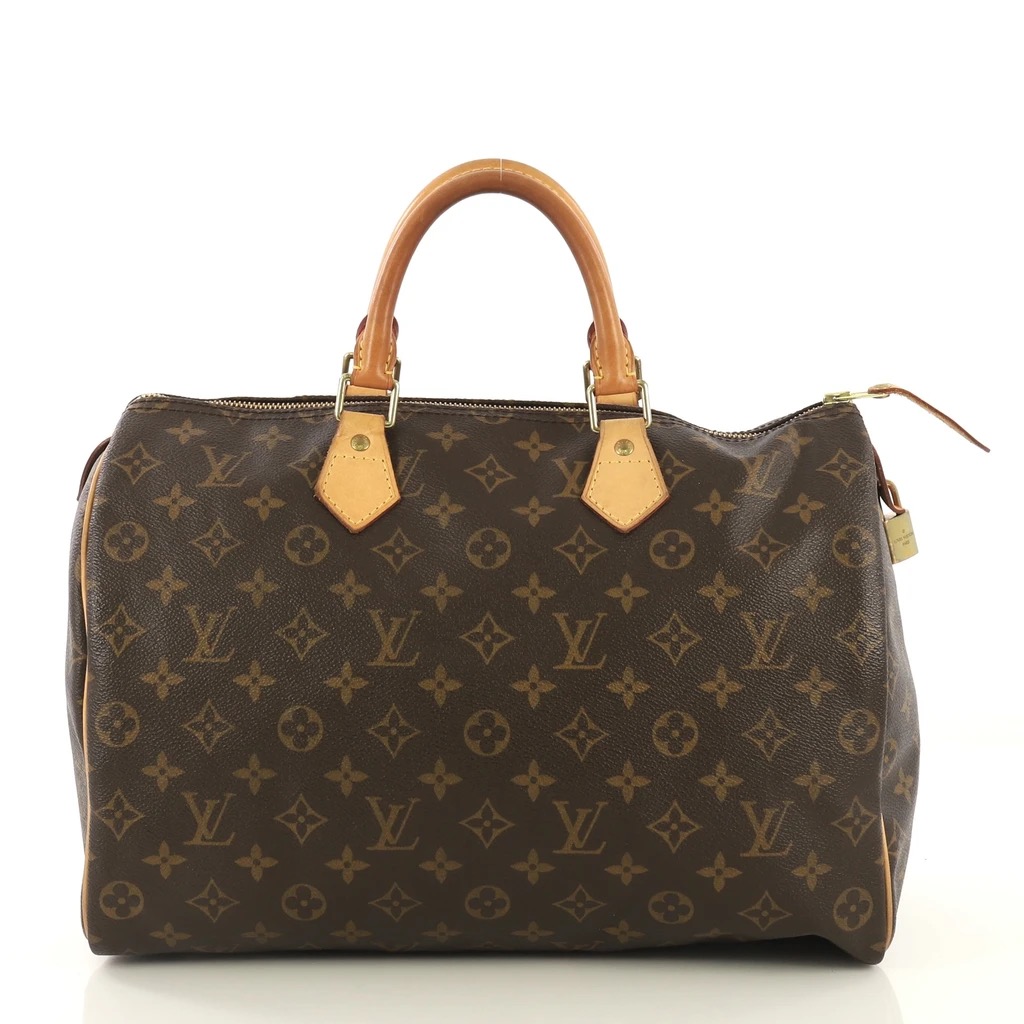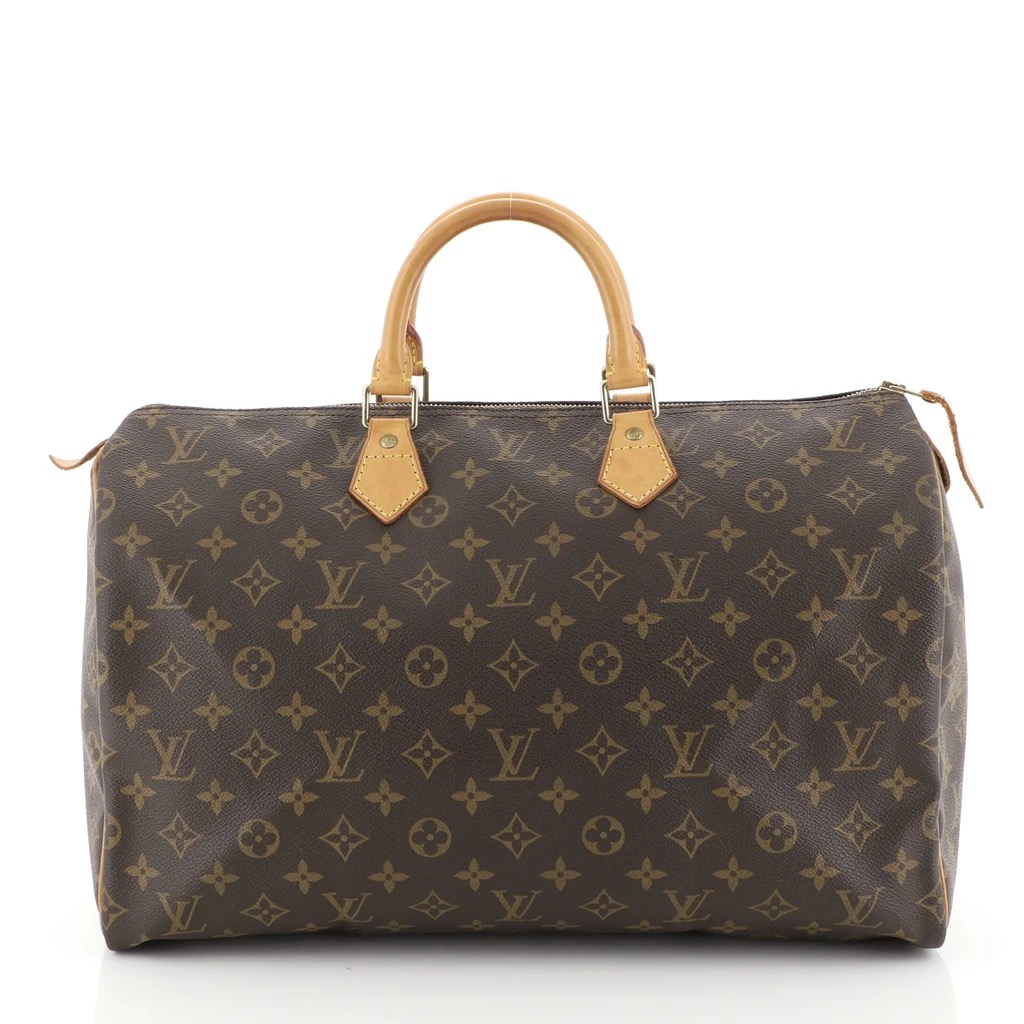 The Bandoulière
Bandoulière in French means "shoulder," which should be indicative of what this version now features: a strap to be carried over the shoulder. The Bandoulière version of the Speedy was introduced in 2011 and is easy to distinguish by the additional leather strips and D-rings on the side panels of the bag.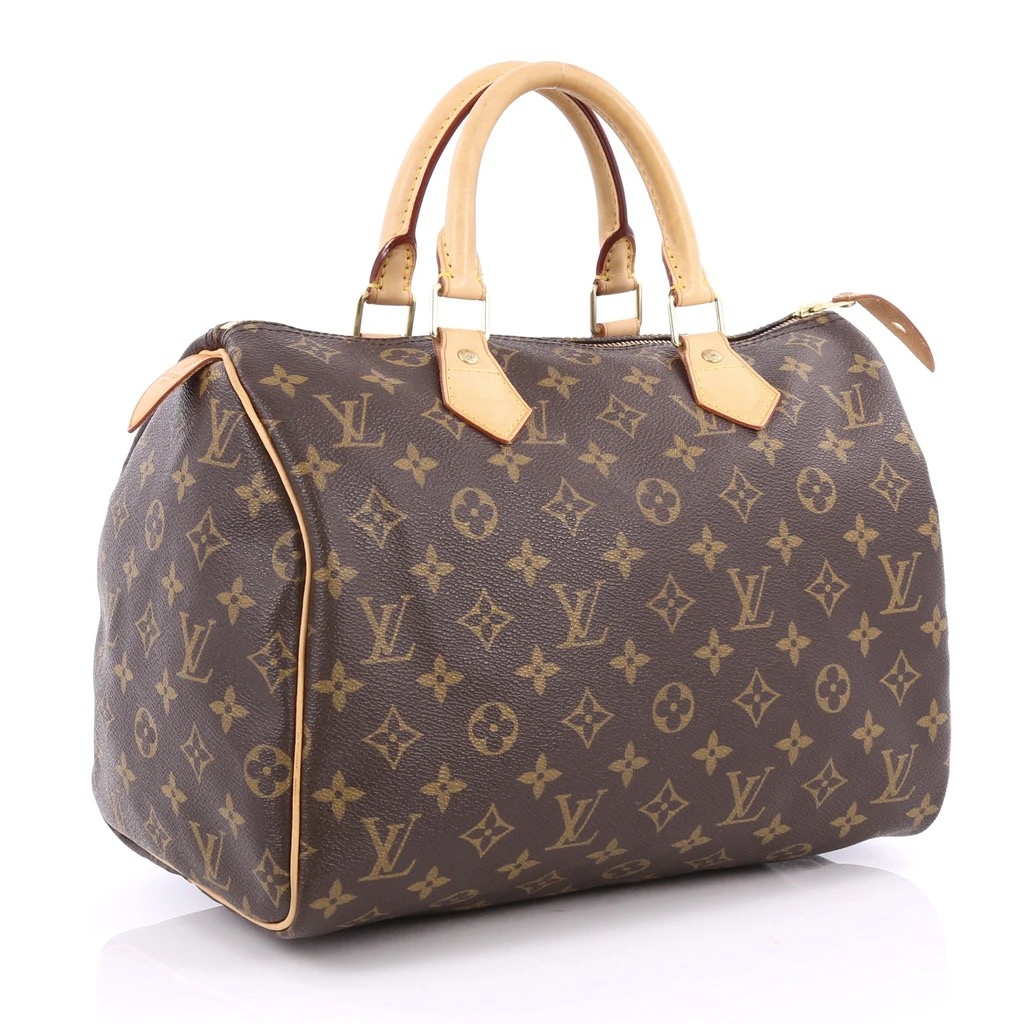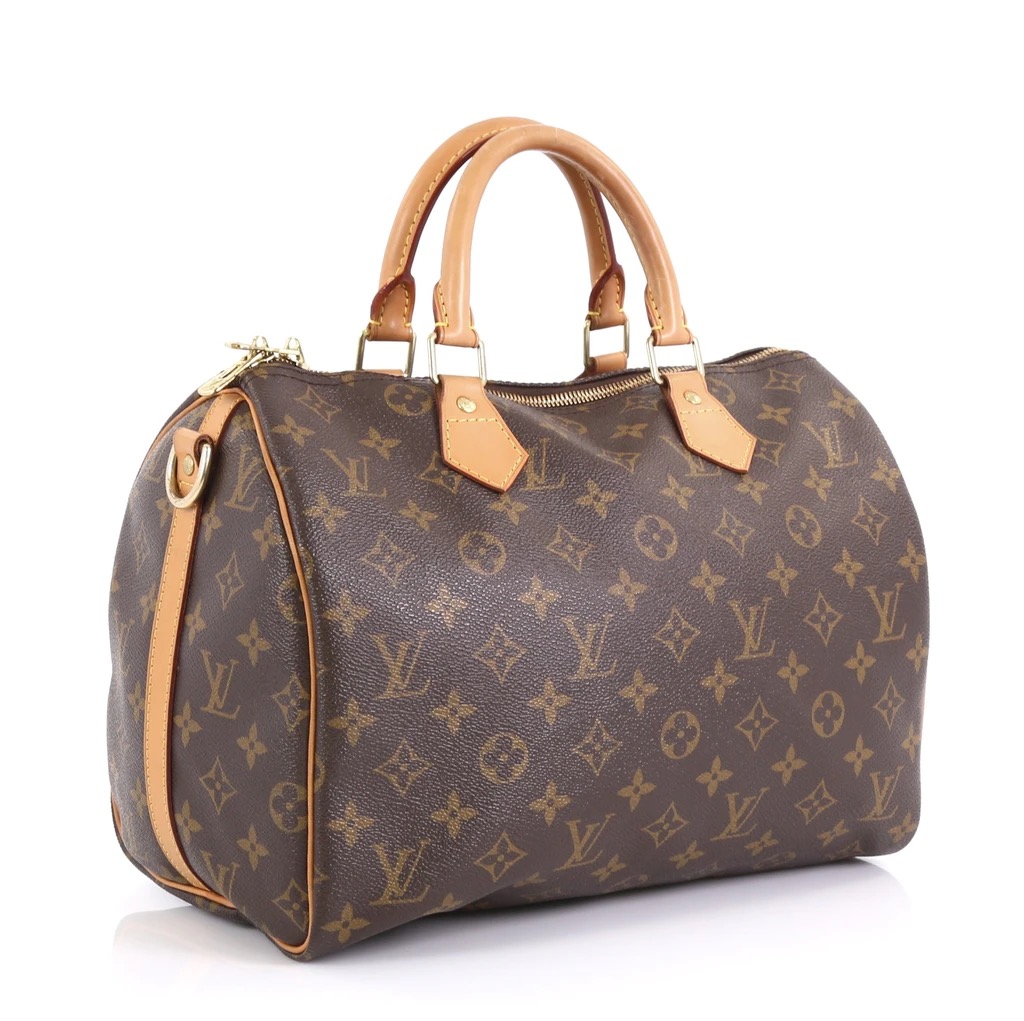 Hardware And Materials
The Speedy was originally made available in the classic monogram canvas but has since been made in various materials available across multiple models from Louis Vuitton. These are the current materials that are typically available at retail and on the resale market.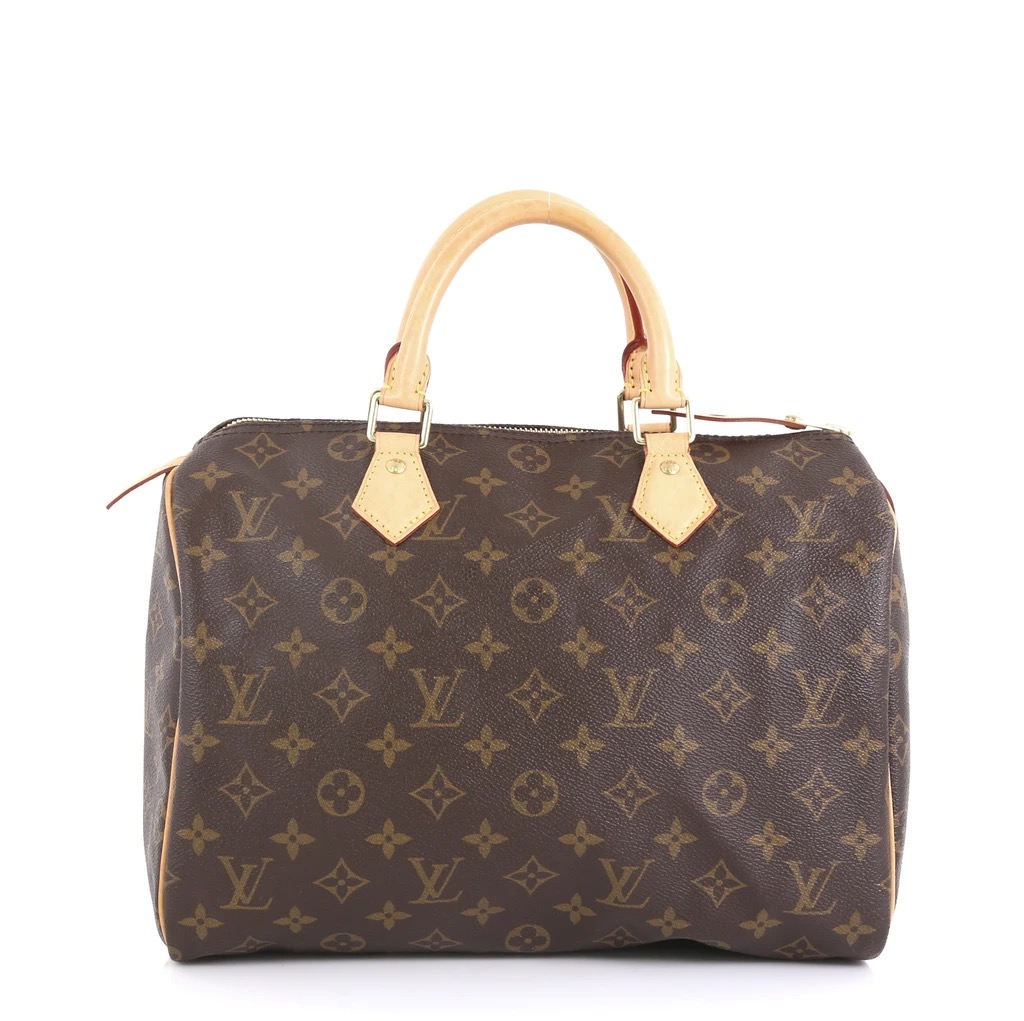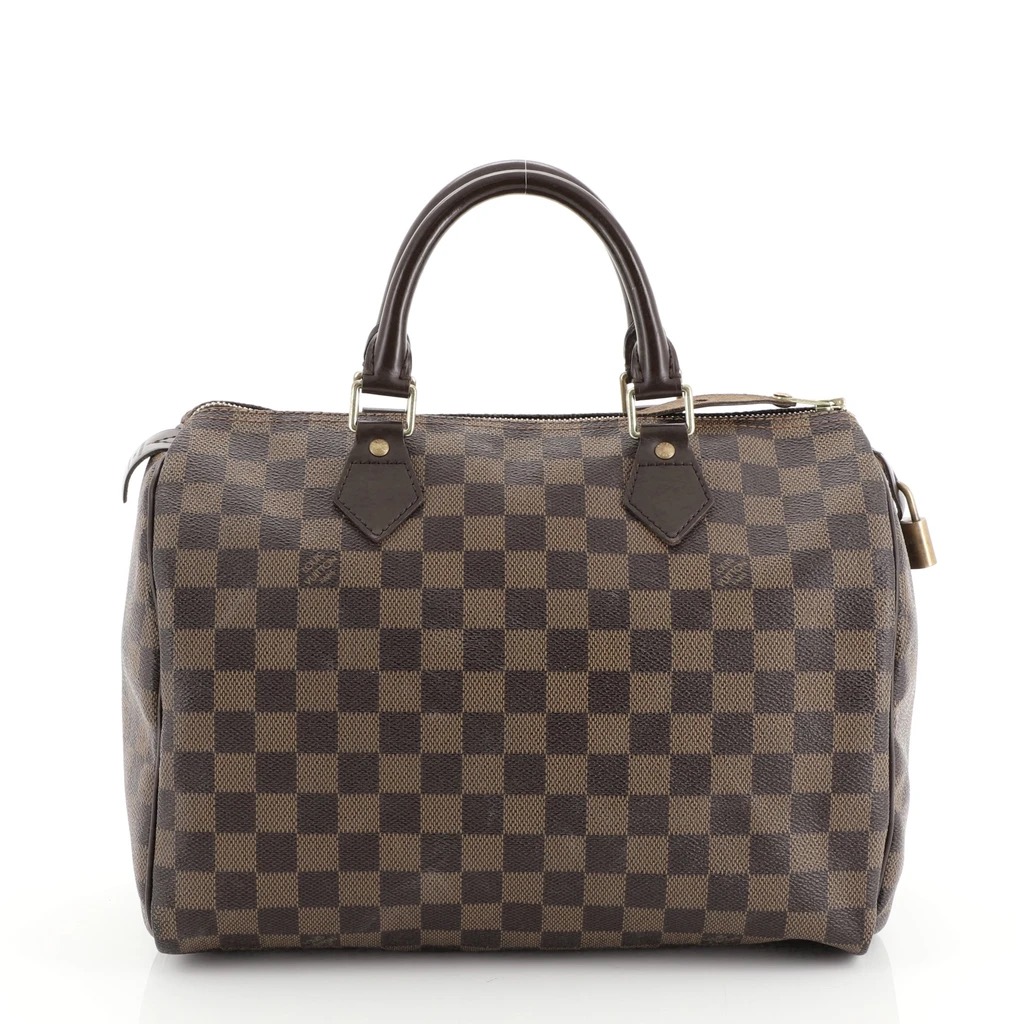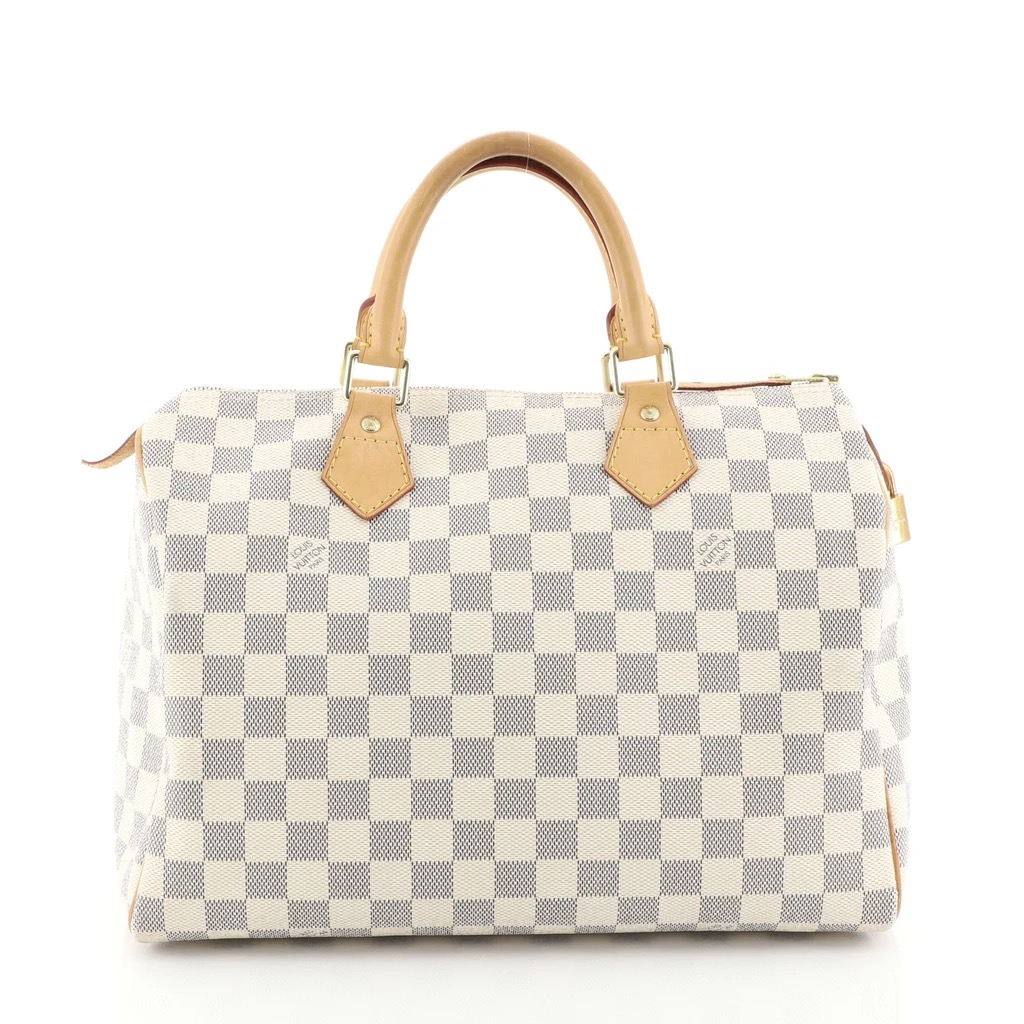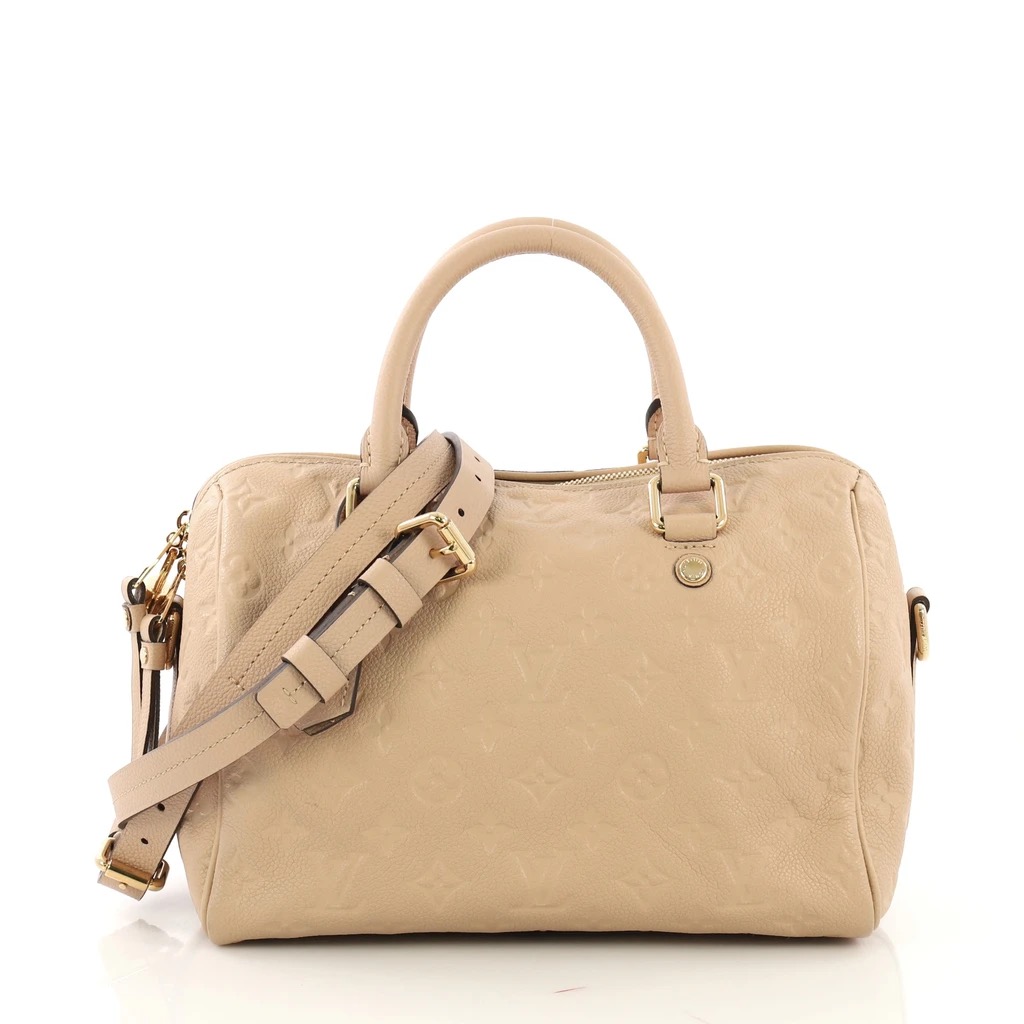 Monogram Empreinte Leather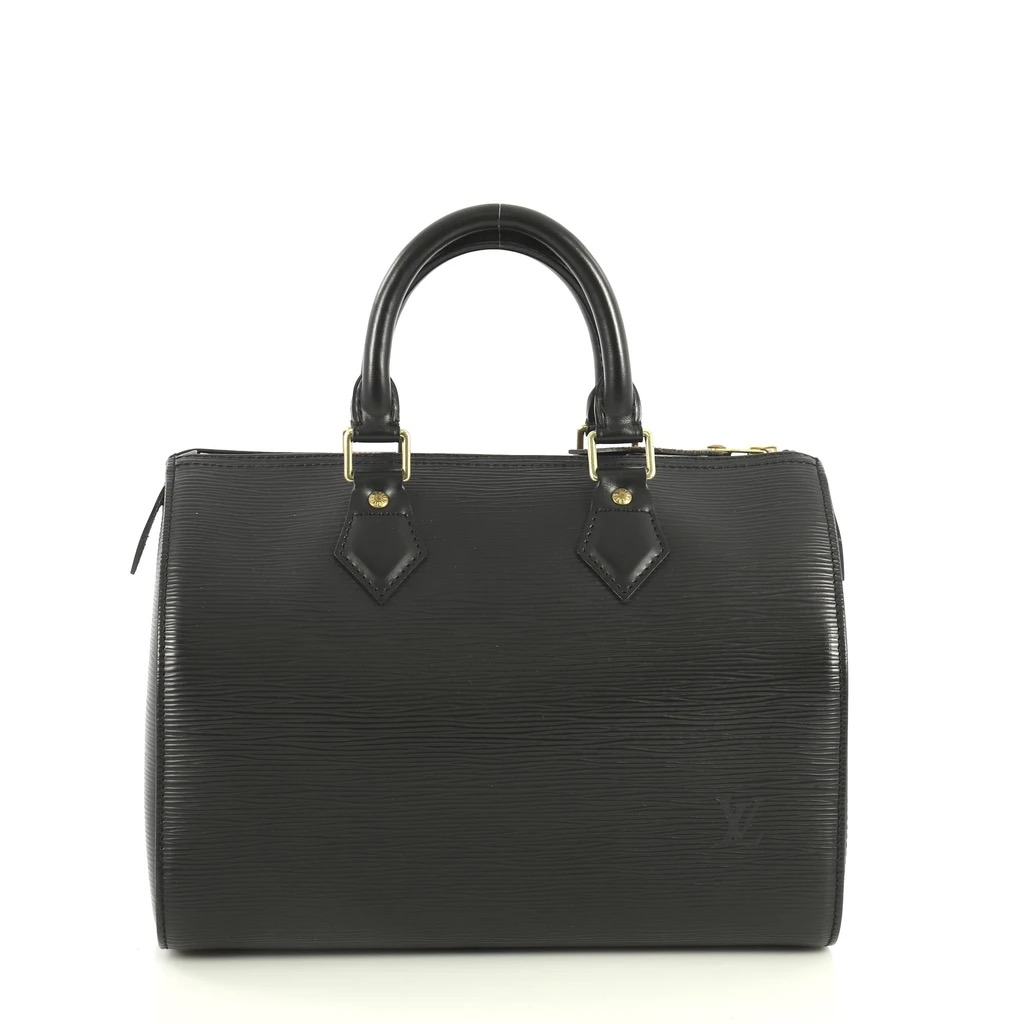 Depending on the material of the main body of the bag, the handles and piping are either made of vachetta, coated brown leather, or matching leather. So far, the only available hardware over the years has been gold and silver-tone.
Special Editions
There have been many special edition Speedys made over the last couple of decades to commemorate collaborations or important moments in the brand's history. These versions can be split into two categories: prints and unique materials and techniques. Below is a sampling of the most recognized limited edition Speedys that have been introduced.
Prints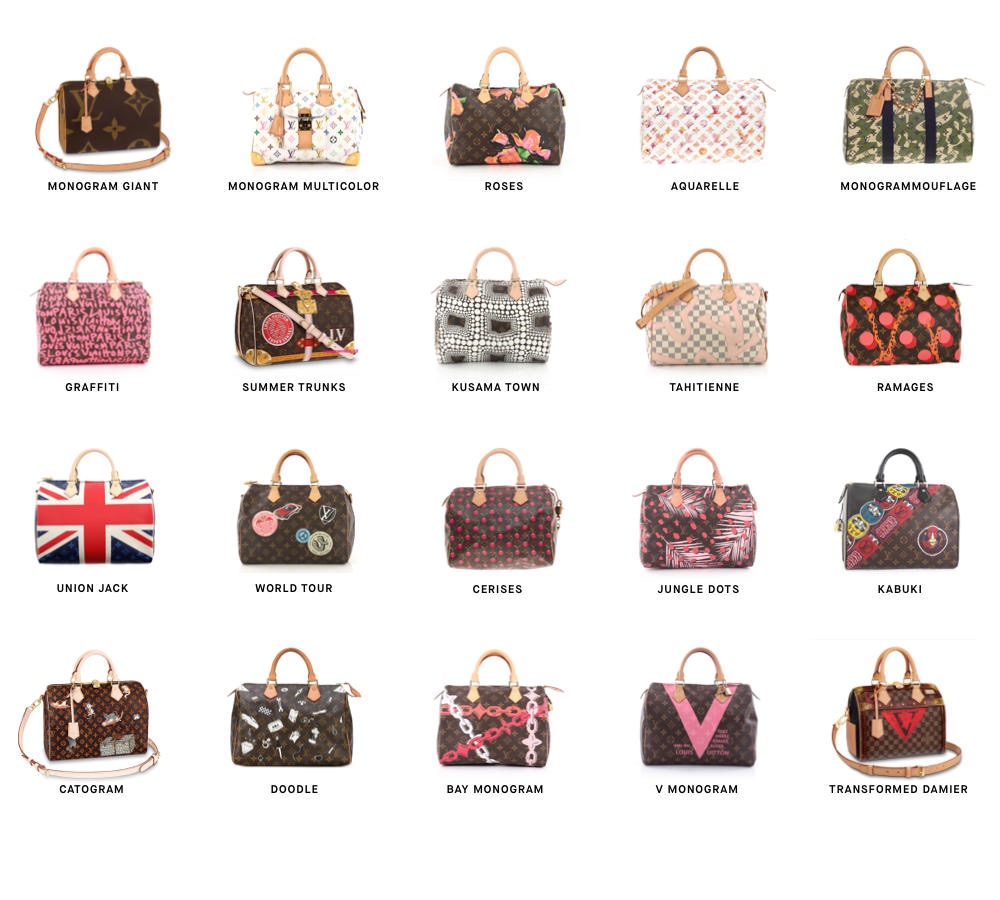 Special Materials And Techniques