KNOWLEDGE
Handbag 101:
Rebag-approved cleaning techniques
By The Vault. Sep 14, 2020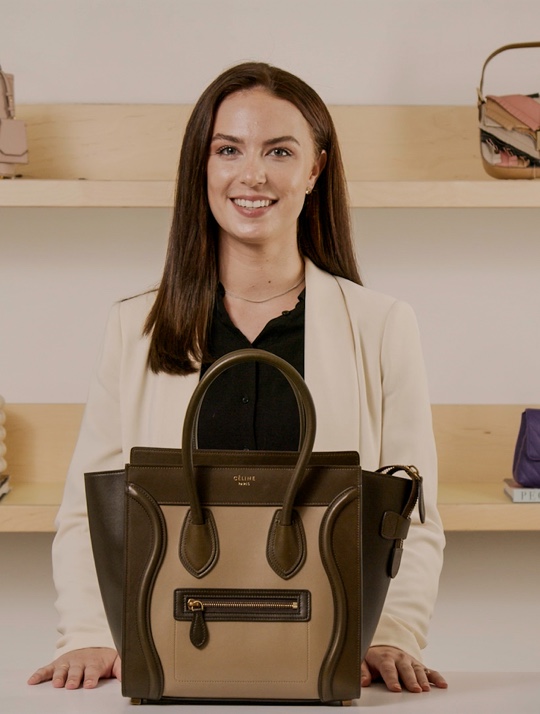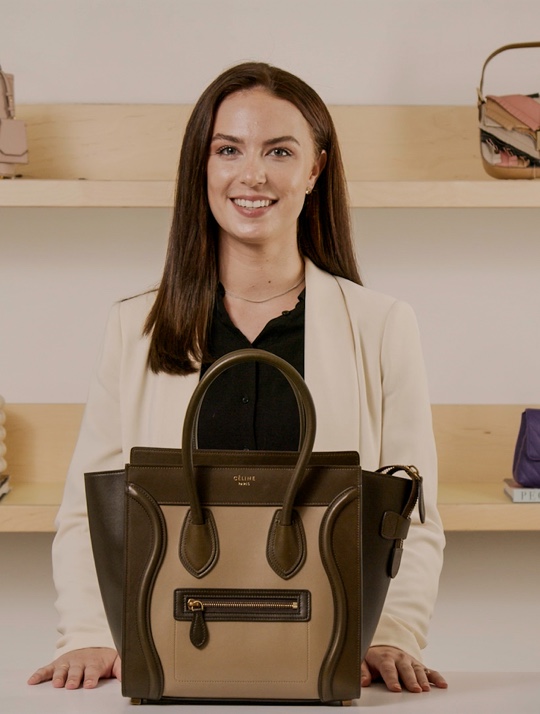 When it comes to caring for handbags, Rebag knows the best
practices and products to use. After all, we process, clean and condition thousands of bags and accessories a week. Here our team dishes the best basic cleaning tips they have for maintaining the condition of your handbag with ease. 
Tip #1: Clean Out The Interior
Start with turning your bag inside out, if you are able to do so. This will allow the area around the seams to open up, making it easier to get into those hard-to-reach areas and dislodge any debris. Else, you can always shake the bag upside down. We recommend cleaning the interior of your bag once every couple weeks.
Using a suede brush or microfiber cloth, dislodge as much dirt as possible. You can also use a lint roller to catch any leftover debris.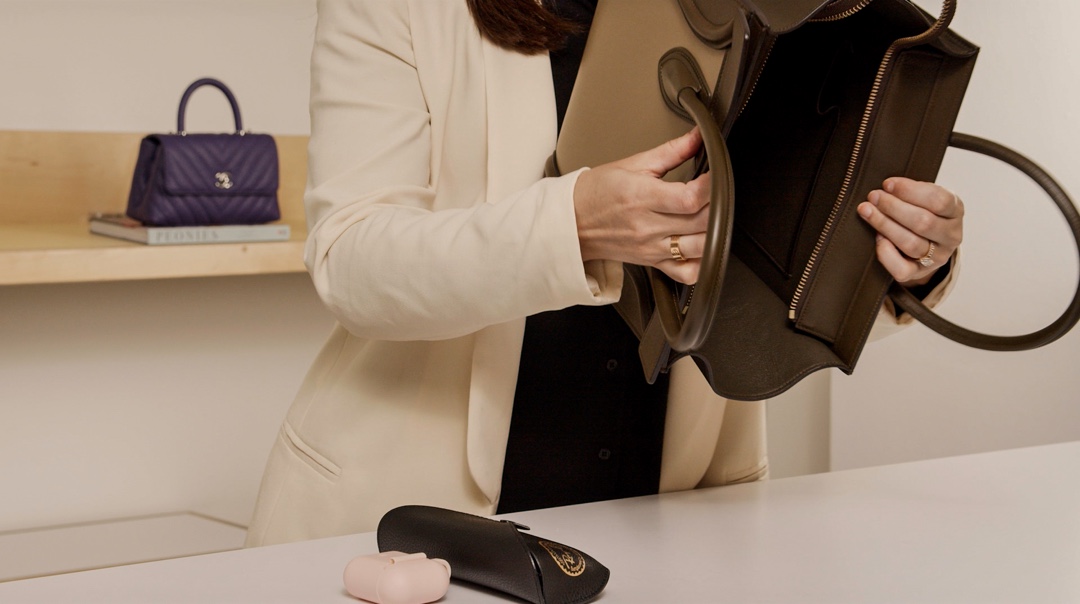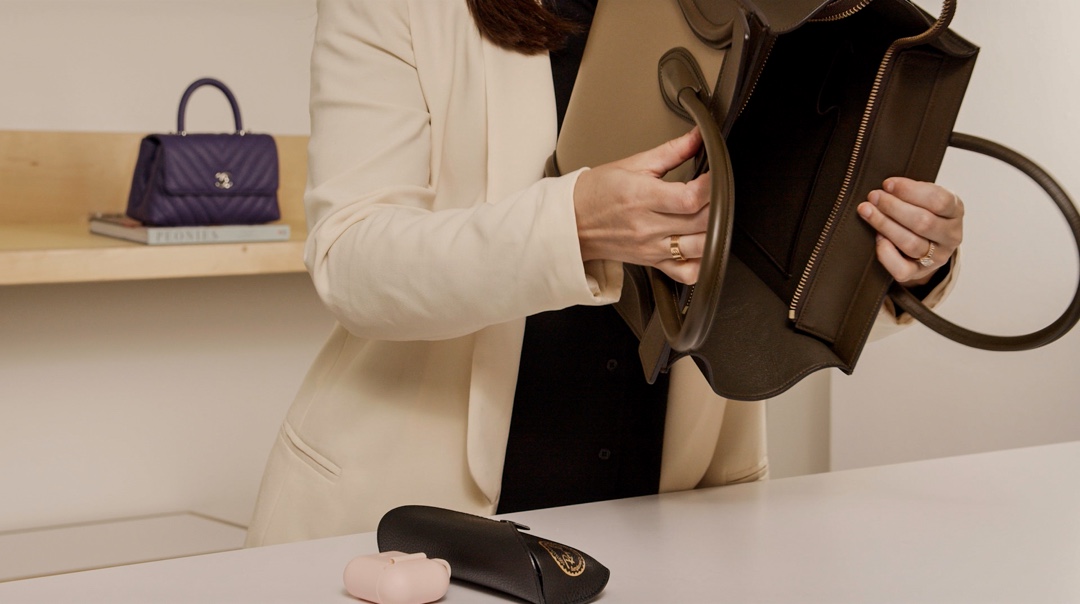 For suede or raw leather interiors, start with a lint roller to pick up small particles within the pile. Move on to use your suede brush to loosen and remove dirt and lighten stains. If you have deeper set stains or marks, you will need to seek out a professional cleaner that specializes in this type of material. If you attempt to clean such materials with liquid solvents on your own, you risk further damage and discoloration.
Optional: Using Air in a Can, spray into the bag from at least eight inches away. The air will circulate similar to a wind tunnel, forcing everything that is remotely loose to come out. If you are able to turn your bag inside out, you'll notice quite a bit of dirt and debris in the seams and bottom corners.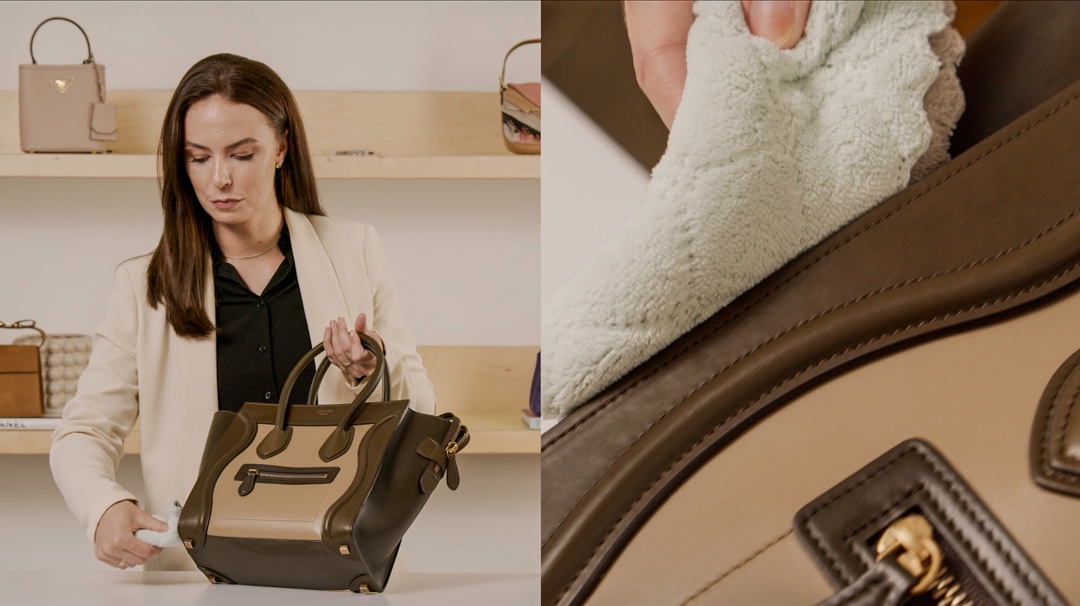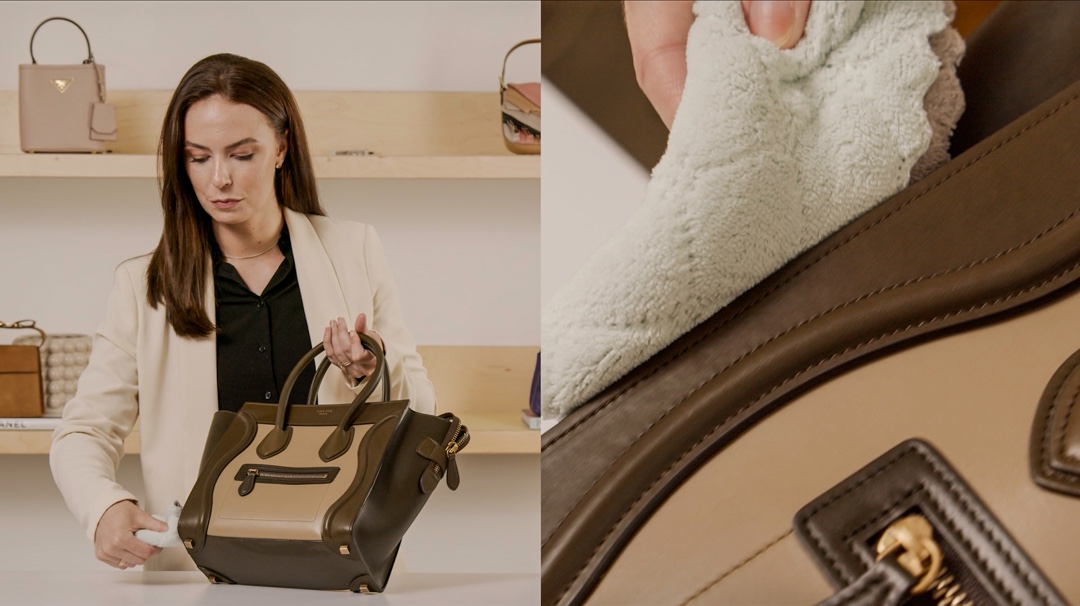 Tip #2: Clean The Exterior
You can start with cleaning the exterior or the interior first, but let each dry before moving onto the next. We recommend cleaning the exterior of your bag once a week.
First, wipe down the exterior of your bag with baby or leather wipes, or even both depending on the construction elements of your bag. Use light pressure overall and additional pressure for those stubborn spots.
For coated canvas and other slick materials, the baby wipes you use should be fragrance, oil, and alcohol-free. If you opt to use a leather spray rather than a wipe, Rebag urges you not to spray directly onto the material of your bag – apply it to a microfiber cloth, then buff the bag with the solution.
Once you've done a general overall cleaning of your bag, use a microfiber cloth to wipe off any potential excess cleaning product that may be left behind.
Tip #3: Treat Overexposed Areas Of Your Bag
You should regularly clean the parts of your bag that will sustain the most wear, which are usually the base corners, and the handles, which are affected by the oils on your skin. Simply practice the same cleaning method from Tip #2, but do so after every single wear.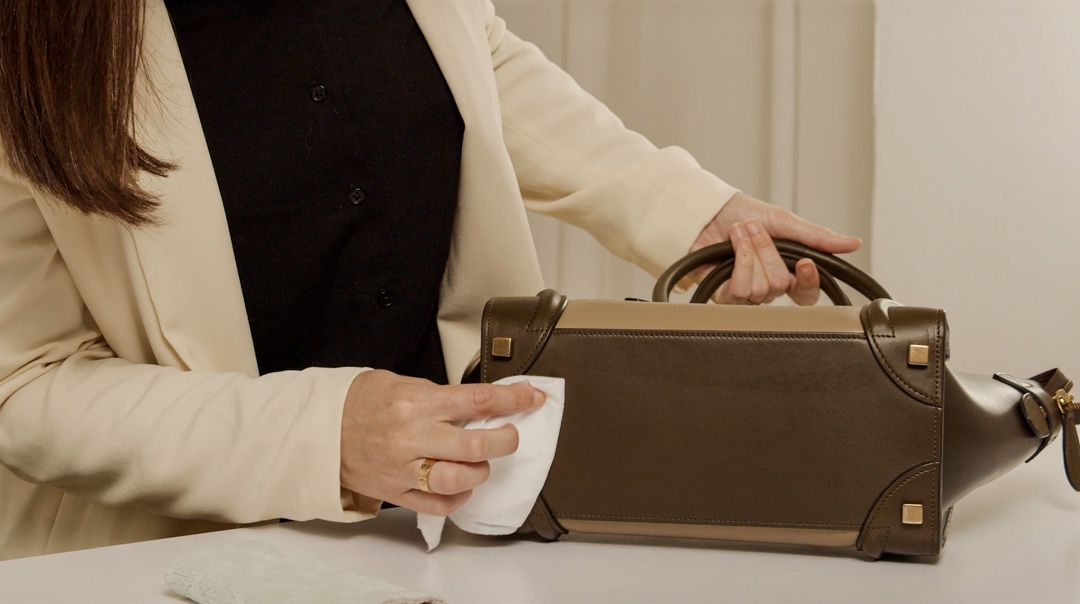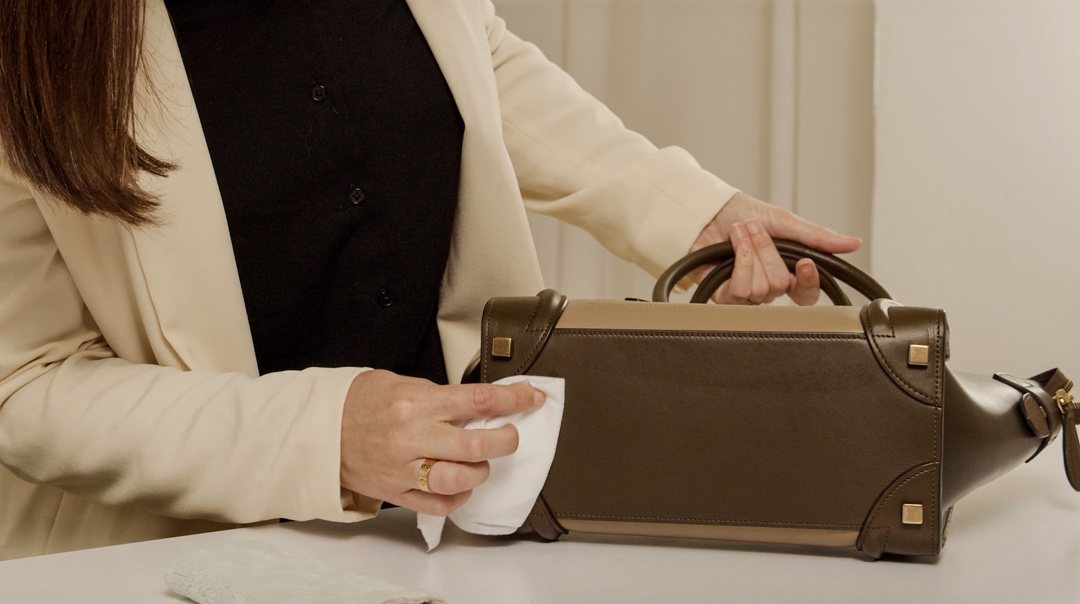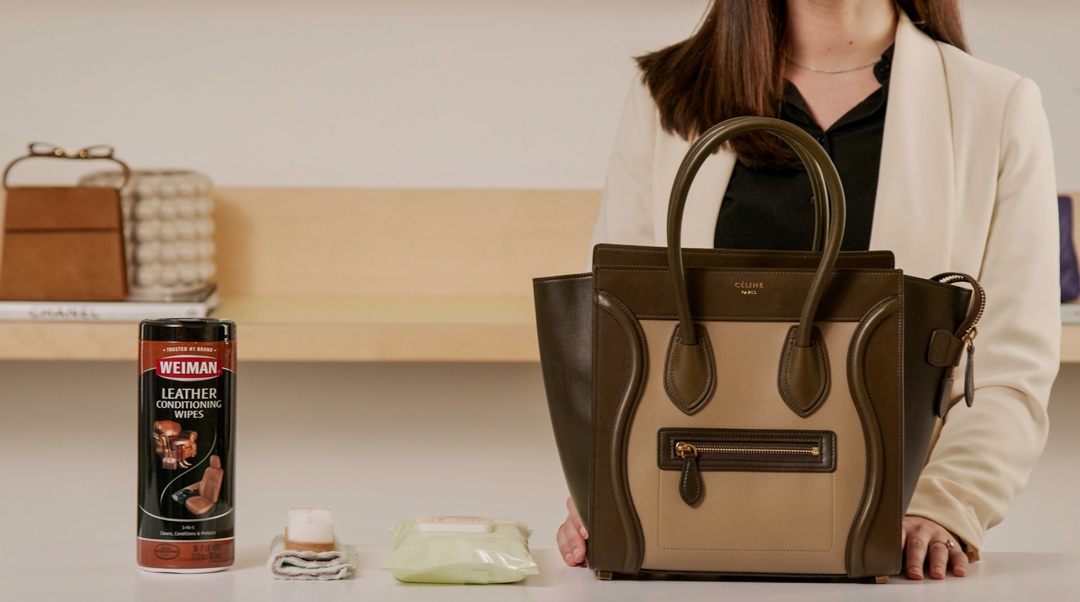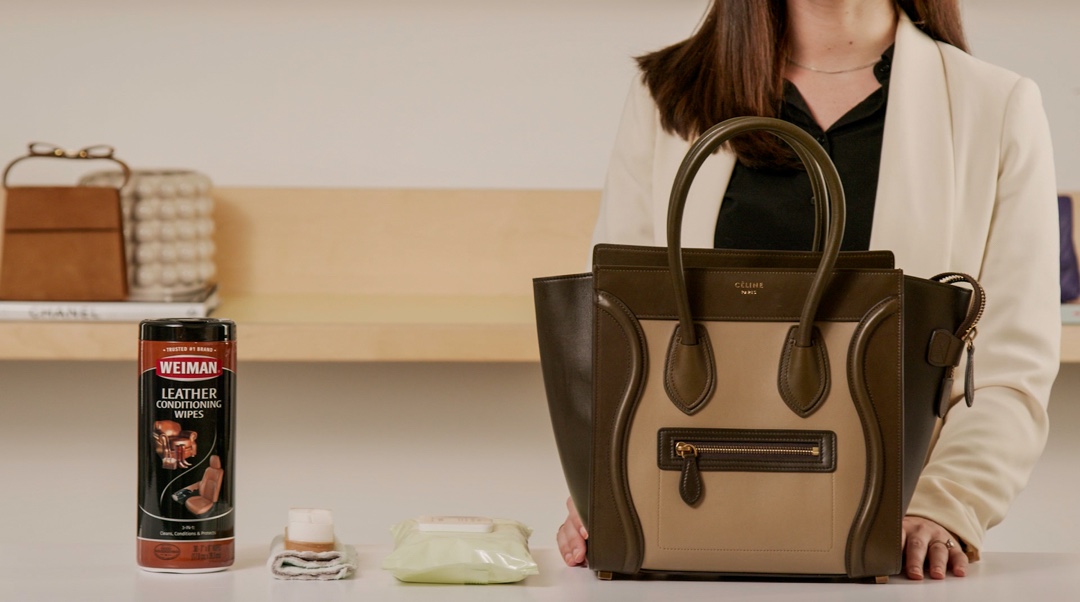 When To Consider A Professional Service
There are some stains that should not be handled on your own or at all. Attempting to clean these may cause further damage to your bag.
Pen and ink: While many types of pen marks can be lightened and sometimes completely removed, as mentioned above, they are difficult stains to remove and should only be tackled if you are comfortable doing so. If you are unsure how the ink will react to your methods, it is best to leave them as is.
Liquid and oil-based stains: Lipstick, melted candy, and nail polish should not be touched. These stains require special solvents that should not be used on the materials of your bag and will cause them to spread further should you decide to try.
Sticker residue: If you find that you have some sort of sticker residue on either microfiber, suede, or similar textile interior, it can be lightened with a suede brush but is best to leave these as is as moisture should not be applied to these materials.
Oil slick: While this is not a common issue, occasionally darker leather bags may be prone to "oil-slicking." This is when the surface begins to change color in a way that looks like the surface of oil. The problem with this issue is that you can get rid of it for a time but it will continue to return and requires constant upkeep.
There are some bags that will require these tips to be used differently because they go through special dye processes and should be treated a bit more delicately.
Only use baby wipes on Hermes bags. The dye process that Hermes uses goes very deep into the leather, and leather wipes may change the overall coloring of your bag. If you do need to use a leather conditioner, only use it indirectly by first putting the product on a cloth and being sure to wipe excess off with a microfiber cloth.
For Chanel lambskin and caviar bags, it is best to use leather wipes as baby wipes have a tendency to change the texture of the leather. It is best not to directly apply liquid products to these, indirect is best and working in small sections at a time is important.