FASHION
The Biggest Fashion
Moments of 2022
By The Rebag Team, Dec. 27, 2022
Fashion saw a lot of changes in 2022.
As the year comes to an end, Rebag reminisces on some of the biggest fashion moments of 2022. The year was filled with movement, bold outfits, eye-catching red carpet looks, and major fashion milestones.
Fendi Celebrated 25 Years of the Fendi Baguette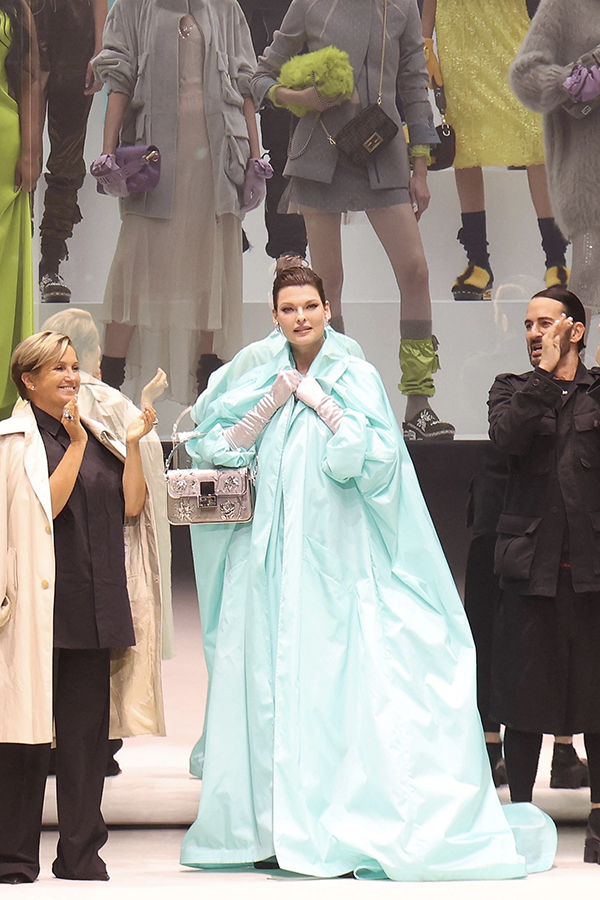 Kim Jones and Silvia Venturini Fendi celebrated the 25th anniversary of the Fendi Baguette in New York — the city that made the bag famous. Linda Evangelista even returned to the runway for the first time in 15 years to celebrate the fashion affair. 
(Footwear News)
Bella Hadid for Coperni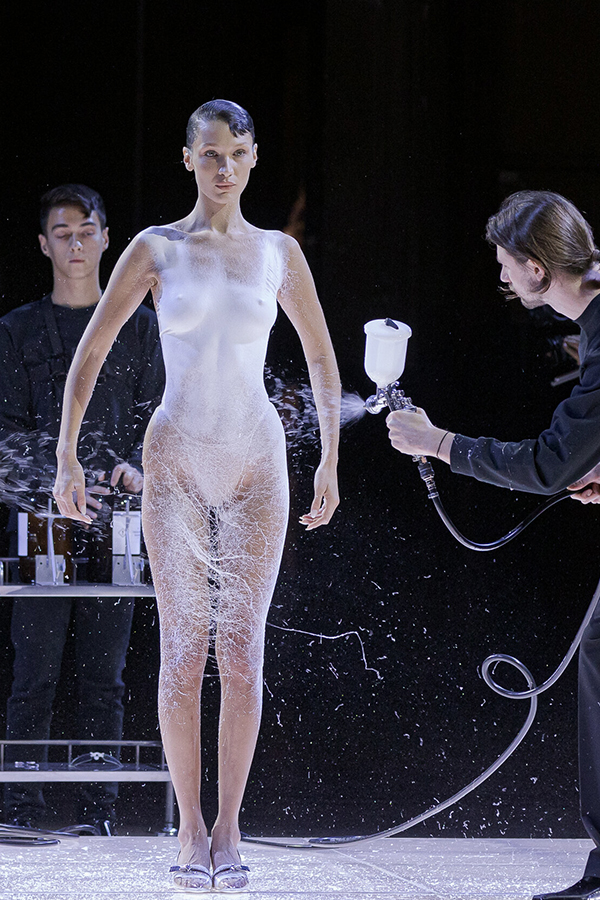 Coperni had everyone on their toes at Paris Fashion Week when they showcased the iconic spray-on dress. Bella Hadid walked half-naked on stage where Torres, the chemist behind the dress, started spraying her with a white chemical. Once the chemical had stiffened, Charlotte Raymond, Coperni's stylist, followed Torres on stage and proceeded to cut the dress to finalize the look. 
(The New York Times)
Kim Kardashian Wears Marilyn Monroe's Dress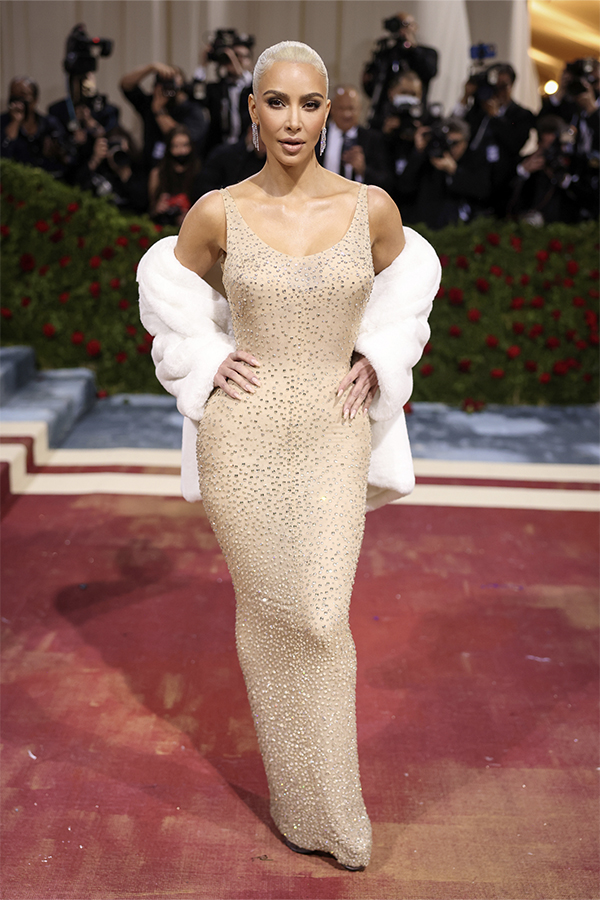 For the 2022 Met Gala, Kim Kardashian took the "Gilded Glamour" theme to the next level when she walked the red carpet wearing Marilyn Monroe's dress. Marilyn Monroe wore the same dress when she sang "Happy Birthday Mr. President" to John. F Kennedy. 
(NBC News)
Rihanna's Maternitywear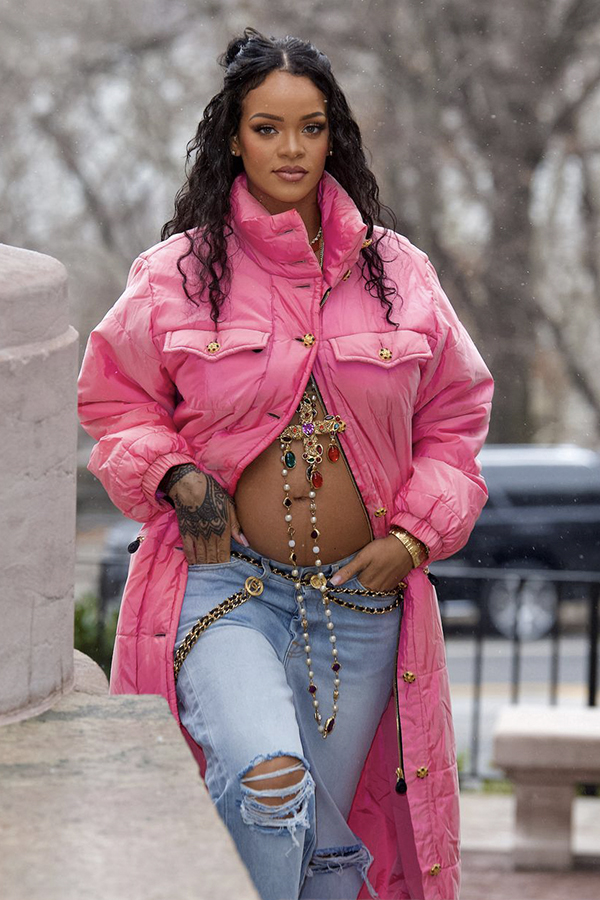 Rihanna brought a whole new meaning to maternity wear with bold and playful styles. She announced her baby bump alongside A$AP Rocky in January while posing for the paparazzi wearing a vintage pink Chanel coat. Throughout the year she has rocked the bump with everything from edgy street-style looks to glamorous red-carpet gowns. 
(US Weekly)
Alessandro Michele Leaves Gucci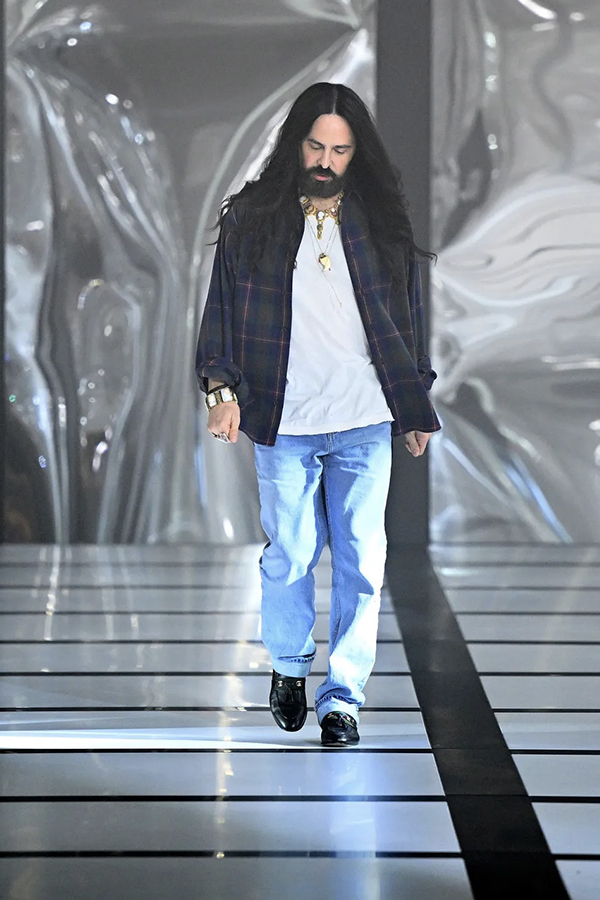 After leading Gucci for seven years, Alessandro Michele announced that he would be stepping down as creative director in November. Michele rejuvenated Gucci after he took over in 2015, creating cachet for a new generation of Gucci fans.
(GQ)
Timothée Chalamet's Haider Ackermann Jumpsuit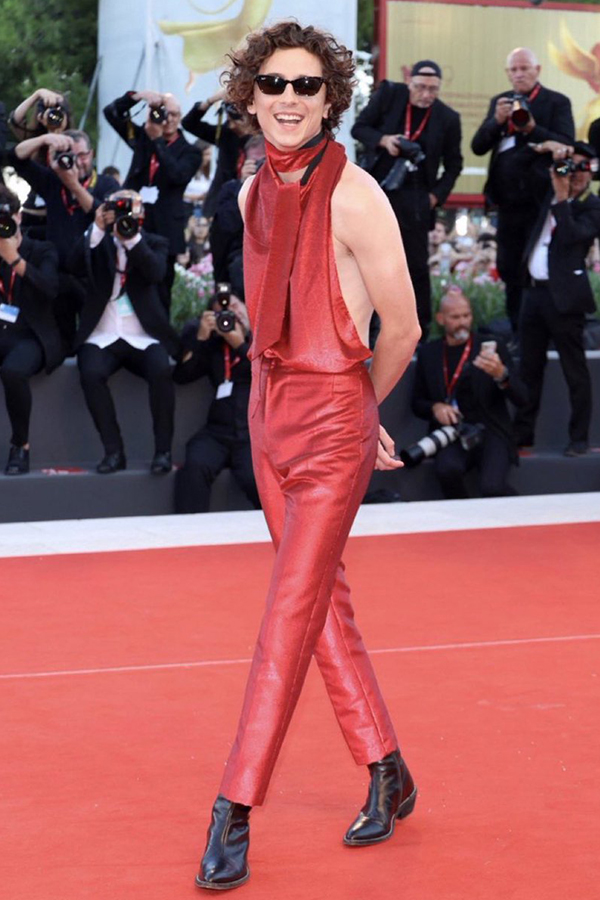 Timothée Chalamet served us a few noteworthy red-carpet looks this year, however, his look at the 2022 Venice Film Festival is one to remember. He walked onto the red carpet wearing a red Haider Akermann halter jumpsuit accessorized with black sunglasses. 
(ELLE)
Julia Fox's Daring Style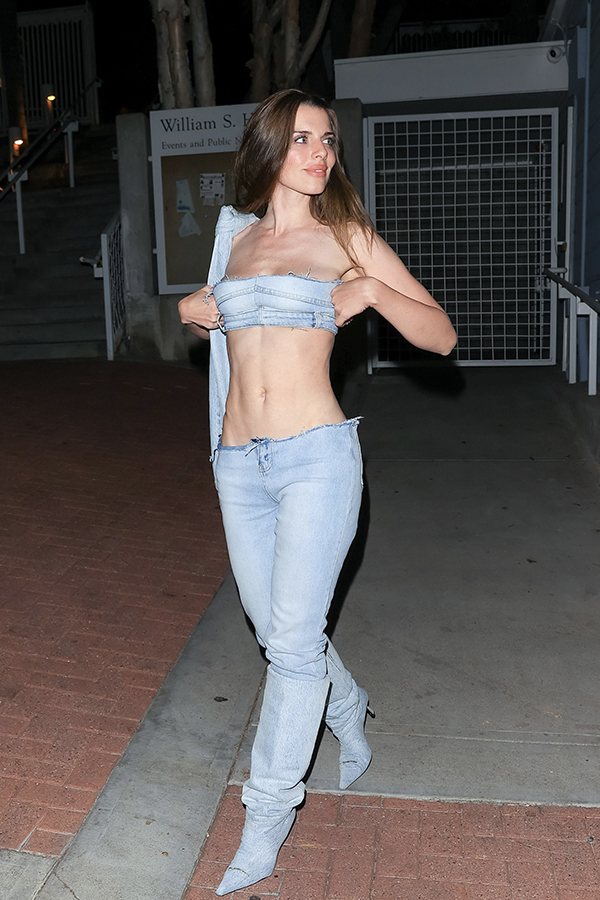 Julia Fox was the talk of town this year as she stepped out serving looks from Balenciaga, Diesel, and more. 
(Harper's Bazaar)
Daniel Lee Named Creative Director of Burberry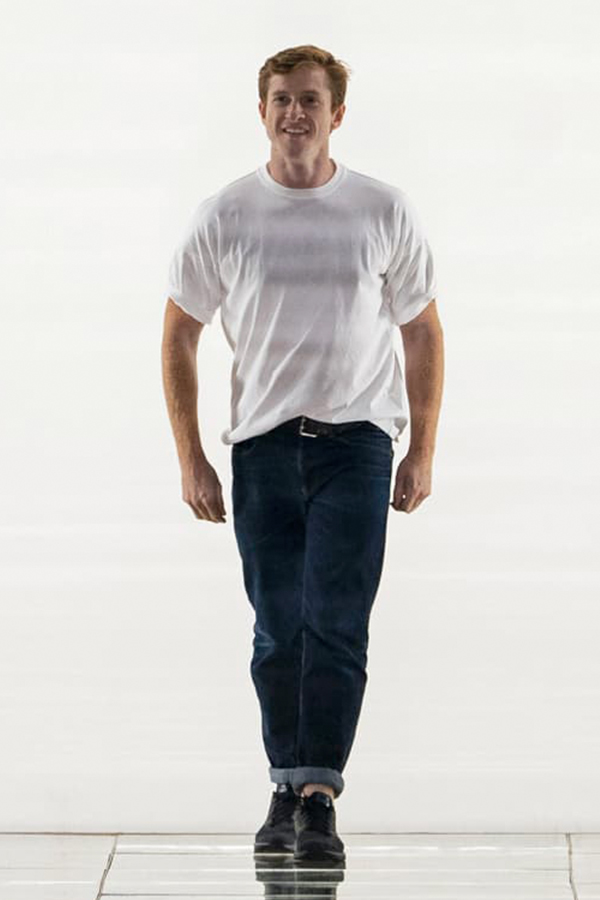 After announcing his departure from Bottega Veneta in 2021, Daniel Lee kept his next career move quite secretive — until he announced that he joined Burberry last October. The fashion world waits to see if he can work that same magic at the London fashion house.
(Daily Front Row)
Harry Styles's "Love on Tour" Looks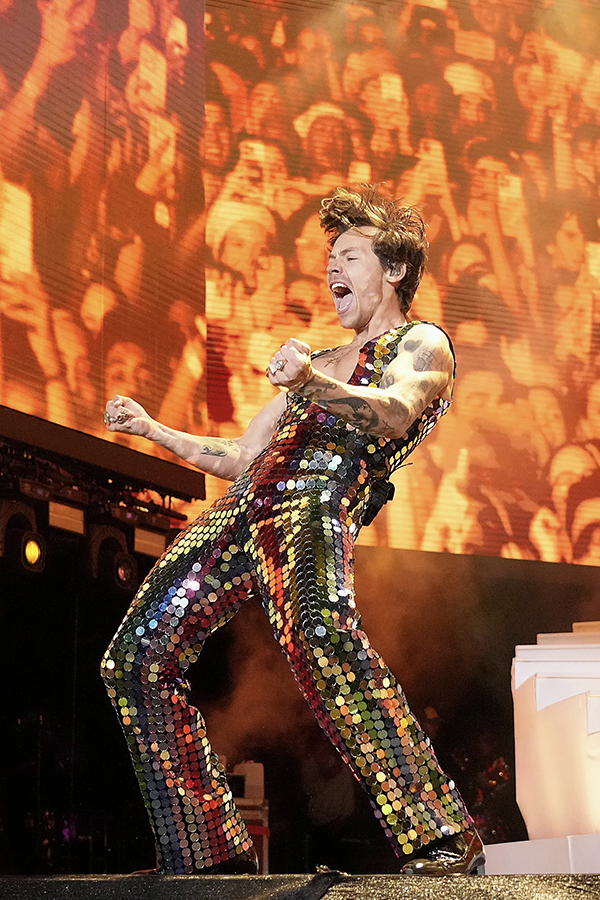 America's heartthrob Harry Styles wore several eye-catching outfits on his world tour. During his final performances, he went all out and wore a glittery rainbow jumpsuit from Gucci. 
(PopSugar)
Barbiecore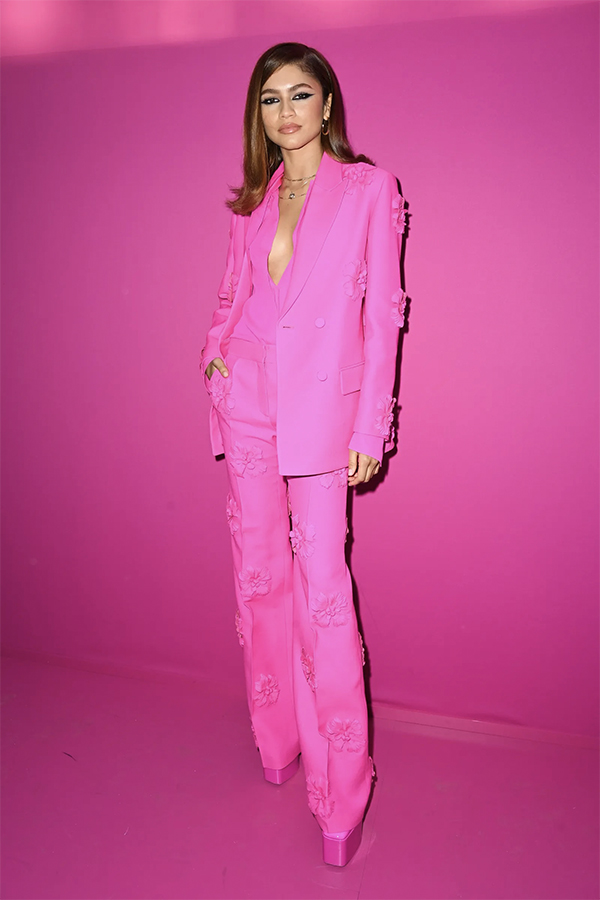 This year, pink became the new black, with A-list celebrities such as Zendaya (pictured above), Anne Hathaway, Khloé Kardashian, and more wearing the vibrant electric pink hue. It all started when Valentino launched its iconic Valentino Pink PP collection. "Barbiecore" came to be after BTS from the highly anticipated Barbie movie surfaced.
(Glamour)