Handbag 101:
How to Care for Nylon Bags
Do you want to know how to clean your nylon bag? Nylon bags are great because they are water resistant and are easy to clean. If you have a Prada Re-Edition, Chanel nylon backpack, or Bottega Veneta Padded Tech Cassette, read on for tips on how to care for and how to clean your nylon bag.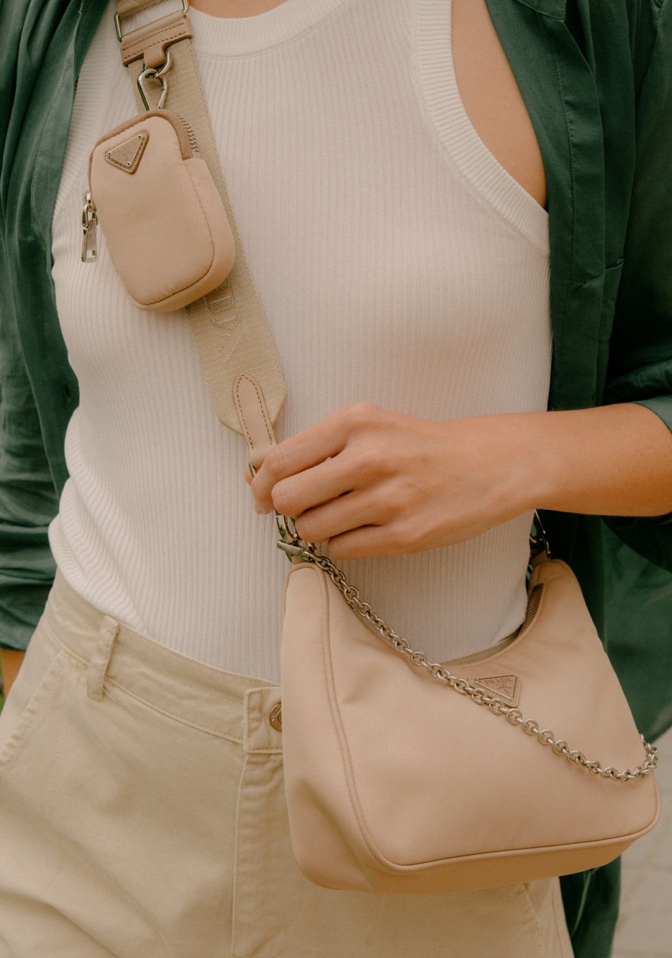 How to Protect Nylon Bags
Make sure bag is clean and dry.

Spray a layer of fabric protectant, like Scotchgard evenly over bag.

Let dry.

Spray another layer of fabric protectant evenly over the bag.

Let dry and buff with dry cloth or towel.
Gather a soft towel, microfiber cloth, or a lint-free cloth, soft toothbrush, gentle liquid soap, a bowl filled with lukewarm water, plus an additional lint-free cloth or clean soft towel.

Empty out the nylon bag. 

Add a few drops of liquid soap to the bowl of lukewarm water and mix until suds form.

Dip the soft towel, microfiber cloth, or lint-free cloth into the soap and water mixture. Gently wipe the bag's surface. If there are stains, wipe it with a little more pressure. Make sure to avoid leather, hardware, or zippers. 

For tougher stains and dirt, use a soft toothbrush to scrub stains away.

Blot handbag with the additional towel or lint-free cloth to remove excess water. 

Leave open and let air dry. Do not use artificial heat like hair dryers or heaters, and don't put in sunlight to speed up the process.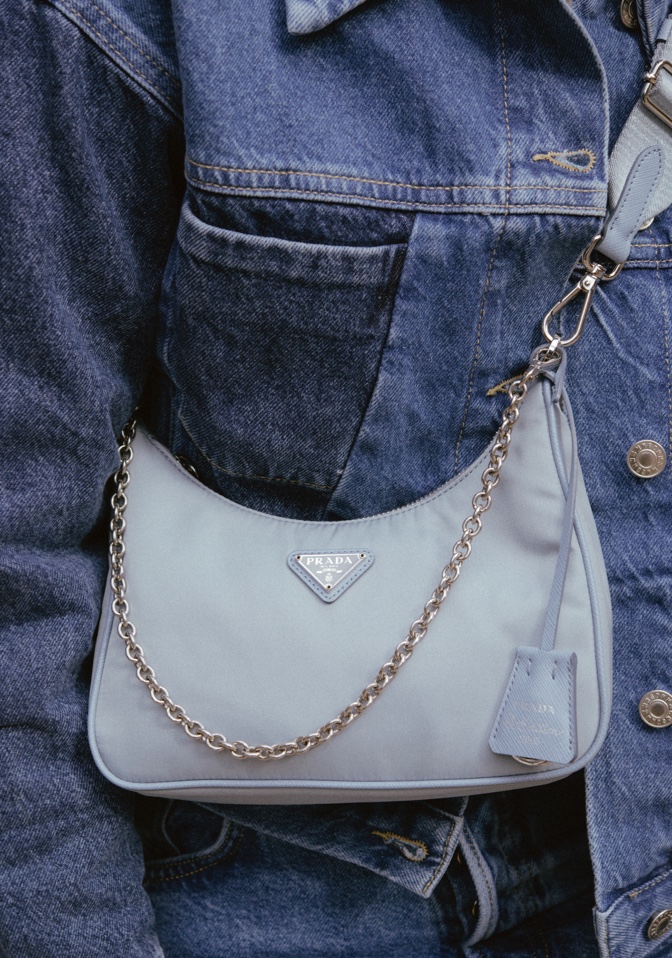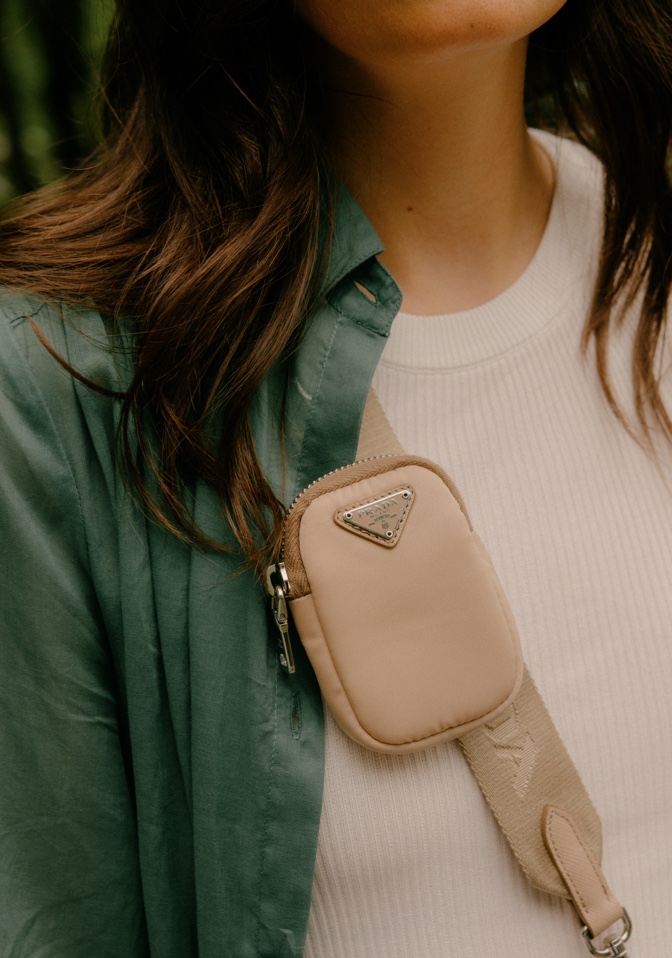 Do not hang the bag.

Place stuffing in the bag to keep its shape.

Store in a dust bag on a flat surface, like a shelf or closet shelf.