DESIGNER 101
Hermès 101: Constance Long To Go
and Kelly Classique To Go
By The Rebag Team, Jul 30, 2021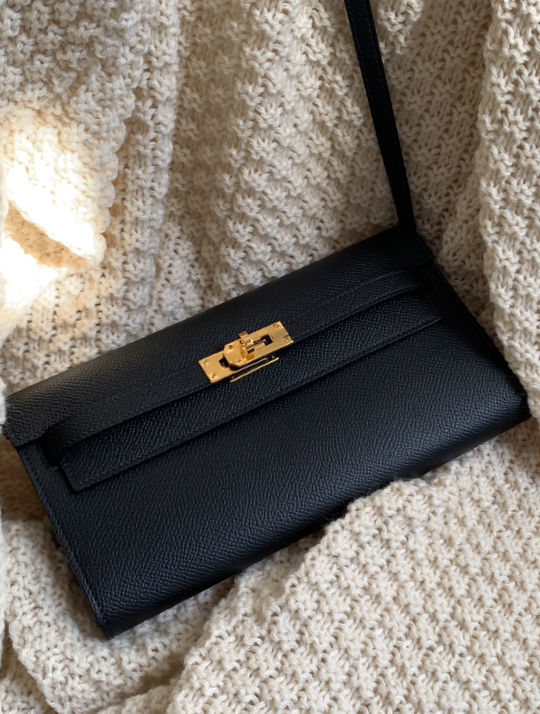 Hermès entered the WOC game with  the Constance and Kelly.
Better late than never. In 2020 Hermès unveiled wallet on a chain versions of two of its most famed handbag styles, the Constance and the Kelly. Known as the Constance Long To Go and The Kelly Classique To Go, these versatile pieces can be transformed into a wallet, clutch, or crossbody.
Hermès classics get a multifunctional update perfect for those on the go. 
In 2020 Hermès finally released their version of what we know as the wallet on a chain (WOC),  officially naming them the Constance Long To Go and Kelly Classique To Go. While this style does not have the typical chain strap — it has a matching leather one — the name To Go is perfectly suited. Hermès didn't necessarily have to reinvent the wheel with these two styles, but instead added a little versatility, allowing them both to be worn as a wallet, clutch, or crossbody piece.
In the past Hermès fanatics created their own versions of a WOC by tying a scarf or using the Farandole chain necklace on their wallets. The Constance and Kelly are long-time favorites, so it is no surprise Hermès picked those two styles for their To Go collection. Both pieces serve similar purposes functionality wise, but have slightly different design details. So how do you pick the one for you?
Kelly Classique To Go
The Kelly To Go was modeled after the iconic Hermès Kelly bag that debuted in 1956 and named for Grace Kelly. It has four credit card slots (this is a little less than the wallet version) and two sections separated by a zipper coin purse featuring a Kelly lock zipper pull. These sections can easily fit your smartphone and other small things you might carry such as lipstick or keys. It comes with a removable strap, which is slightly longer than other Hermès styles, allowing you to comfortably wear it crossbody or on the shoulder. The removable strap is not adjustable and is intended more for use rather than taking it on and off frequently. Overall, the exterior look is that of the Kelly, showcasing the familiar turnlock closure.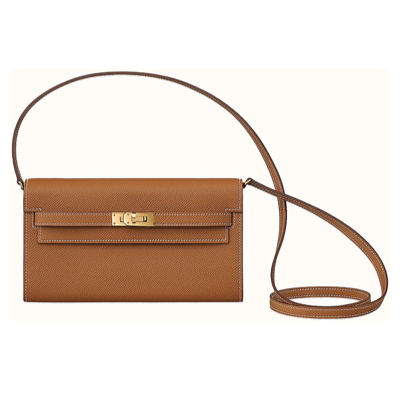 Constance Long To Go
Compared to the Kelly To Go, the Constance To Go has more storage for cards, extra long partitioned slots for organization, and a similar zippered coin purse. The Constance To Go has the classic H clasp pulled from the Constance bag, which launched in 1967 and is named for the creator's daughter, making for easy access to the interior of the bag as well as a slip pocket on the backside. It also has the same removable strap and like the Kelly To Go, is both functional and fashionable.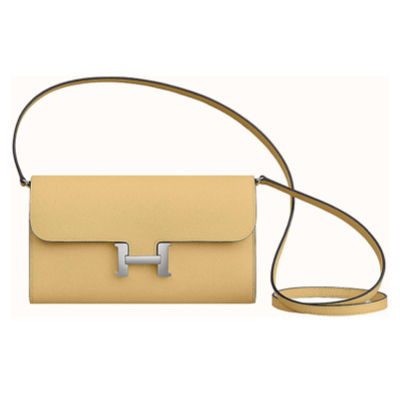 The Hermès Constance To Go
No matter which one you choose, these two functional and versatile pieces are sure to stand the test of time with their classic design and ultra luxe craftsmanship.
Both the Hermès Kelly Classique To Go and Constance Long To Go come in a range of leathers and colors.