DESIGNER 101
Hermès 101: Introducing
"Sylvania" Mushroom Leather
By James F, Mar 26, 2021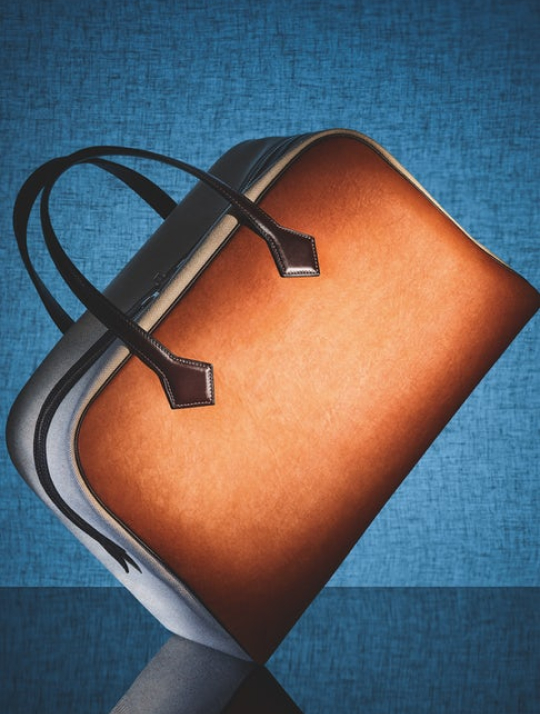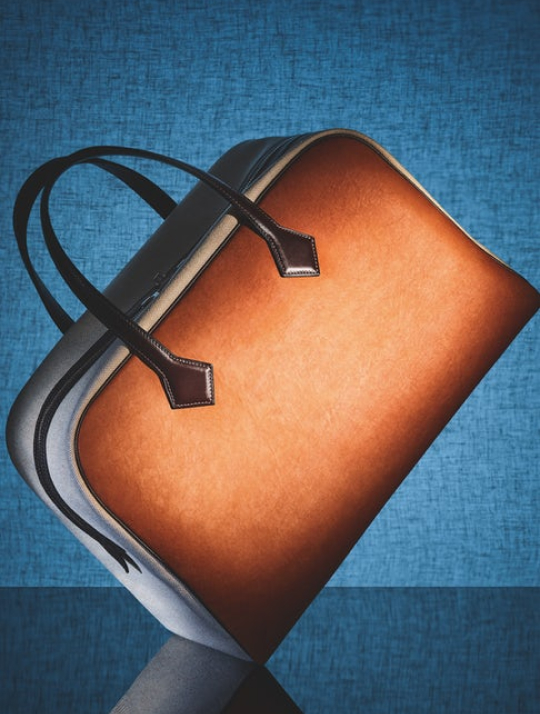 The brand synonymous with material exploration and
 innovation is yet again pushing forward into the next frontier of material science in handbags: mushroom leathers. While Hermès has a long history of adding entire rolodexes of materials each year, keep your collectors' eyes peeled for this lab grown material later this year.
Sylvania Leather
Following the decisions by other major fashion houses to abandon their prized exotic skins earlier in 2020, Hermès has been quietly working with a California-based company on their next innovation to compete with conventional leathers and competitors. Looking to capitalize on the latest developments in green, sustainable leather alternatives, Hermès saw an opportunity that many would overlook: Mycelium.
Commonly known as mushrooms, mycelium has opened the door to much hubbub surrounding material science, with particular interest in the world of fashion materials. When treated properly in a patent-protected process, this material shows the strength and durability of leather by using lab-grown spores to bond the material into a pliable membrane.
The need for leather alternatives is becoming ominously clear lately, as companies and societies make concerted efforts to reduce environmental impacts within their respective fields. Leather creation is a very labor and cost inefficient process, to say nothing of the environmental impact from chemical tanning that makes up the bulk of this issue. And while plastic-based vegan leather alternatives have existed since the explosion of plastic use in the 1940's and 50's, mycelium shows great promise in making plastic leathers a thing of the past.
MycoWorks
A little known California based start-up, MycoWorks is the company behind this latest initiative. Founded by Philip Ross and Sophia Wang, MycoWorks has been a clear leader dedicated to bringing mycelium materials to industries the world over. After an astounding Series-B financing round in 2020, the company is positioning itself to be the authority in specifically the mycelium leather space. With several major fashion brands clamoring for a piece of the pie, all eyes will be on MycoWorks to see this development come to widespread adoption.
There is certainly already competition in the space. Both Stella McCartney and Kering Group have invested in rivals to MycoWorks, further indicating the potential breadth of this burgeoning industry.
In a statement about the new partnership told to Business of Fashion, Hermès artistic director Pierre-Alexis Dumas indicated:
"MycoWorks' vision and values echo those of Hermès: a strong fascination with natural raw material and its transformation, a quest for excellence, with the aim of ensuring that objects are put to their best use and that their longevity is maximised… With Sylvania, Hermès is at the heart of what it has always been: innovation in the making.
While Hermès will not replace any of their existing leathers with new mycelium alternatives, Sylvania shows strong potential to add even more materials to their existing repertoire.
The Victoria Bag
The first bag to be created using Sylvania leather is the staple travel bag: the Victoria Voyage. Fashioned in a combination of canvas, traditional leather, and Sylvania leather, this first foray into the plant-based leather sphere is sure to be on many collectors' shopping lists.
A classic travel accessory, the Victoria seems a natural place to start. It will certainly be a formidable test of this material, as it will need to withstand the test of travel conditions, including weather, wear, and sun. It will be a real-world experiment to see how this material responds over time. Many of Hermès' other leathers seem to have clout from how they wear well over time, so we will see quite readily if this material can garner the same romantic appeal of age.
Launch
Hermès has yet to release an official launch date or event, only mentioning that it will likely be released at some time in 2021. Nevertheless, as avid Hermès collectors know, keep your eyes peeled at boutiques for this new and illusive piece of fashion history!
Images featured in this article are from Hermès and photographer Coppi Barbieri.