Jewelry 101: Basics & Care
Clueless about how to care
for your fine jewelry?
Rebag's experts tell you how to store, wear, and clean your fine jewelry to ensure that the luster lasts for years to come.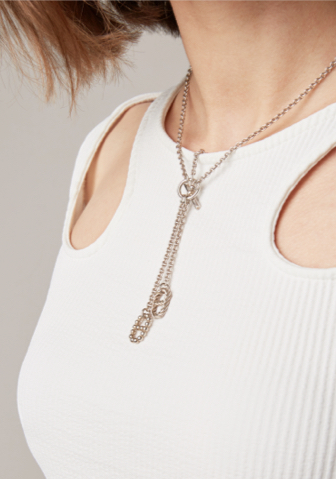 Avoid exposing your fine jewelry to fragrance, soap, lotion, chemicals, or cosmetics because any interactions with these substances could affect color and form. Ideally, you should wait until your makeup and perfume have dried completely before putting your jewelry on.
Do not expose your jewelry to any kind of water — that means fresh, chlorinated, or salt — or to high temperatures, like prolonged exposure to the sun. Store your jewelry in a safe place when

showering, bathing or swimming in pools, hot tubs, hot springs, and natural bodies of water.
It is advised to not wear your jewelry while doing activities like cooking and preparing food, working out, playing sports, or gardening to prevent your pieces from being damaged or exposed to harmful substances.
How to Clean Your Jewelry
Use a soft, dry cloth to clean your jewelry without risking damage. 
To deep clean metallic jewelry, use a soft toothbrush and diluted dish soap to take the debris out. 
Discolored gold needs to be professionally cleaned.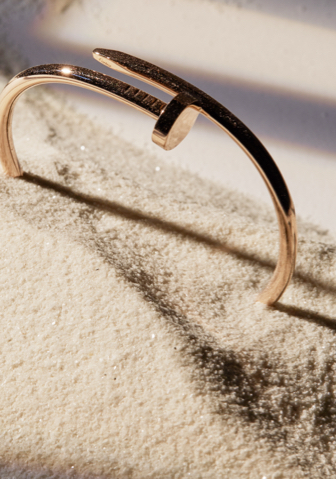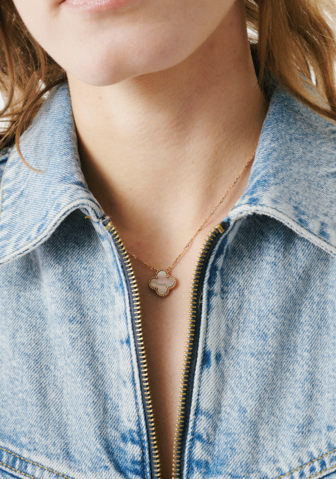 How to Store Your Jewelry
Store your jewelry in a pouch or fabric-lined case and make sure to separate pieces to prevent scratching and damage. 
While traveling, it is important to keep your jewelry safe and organized in a pouch in a box or bag with different compartments. Do you not expose jewelry to fabrics in order to prevent snagging. Keep your jewelry with you in case your luggage is lost or stolen. 
Where to Have Your Jewelry Repaired
It is best to bring your jewelry back to the original manufacturer for professional cleaning and repair because they have thorough knowledge on how to care for their pieces.