TREND REPORT
The Rebag Guide to Y2K Bags
By The Rebag Team, Oct. 28, 2022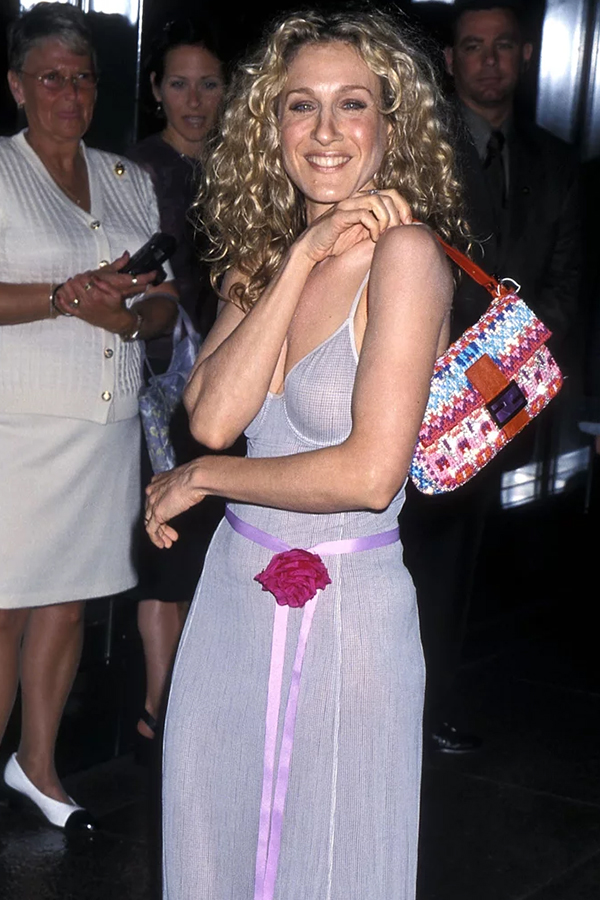 Y2K  is one of Fall/Winter 2022's biggest trends.
Rebag looks back at the hottest bags of the aughts, including the Dior Saddle, Chloé Paddington, Fendi Baguette, and more, carried by Jessica Simpson, Paris Hilton, Kim Kardashian, Victoria Beckham, Sarah Jessica Parker, and other aughts-era starlets.
Fendi Baguette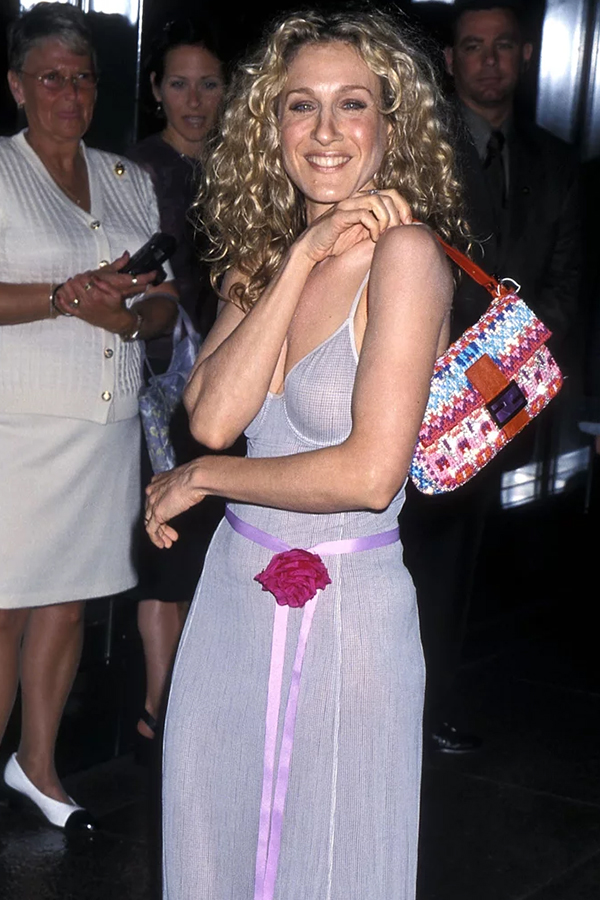 Sarah Jessica Parker made the Fendi Baguette a star on Sex and the City, when she declared, "This is not a bag. It's a Baguette!" as a thief tried to take her precious Fendi Baguette.
Hermès JPG Shoulder Birkin 42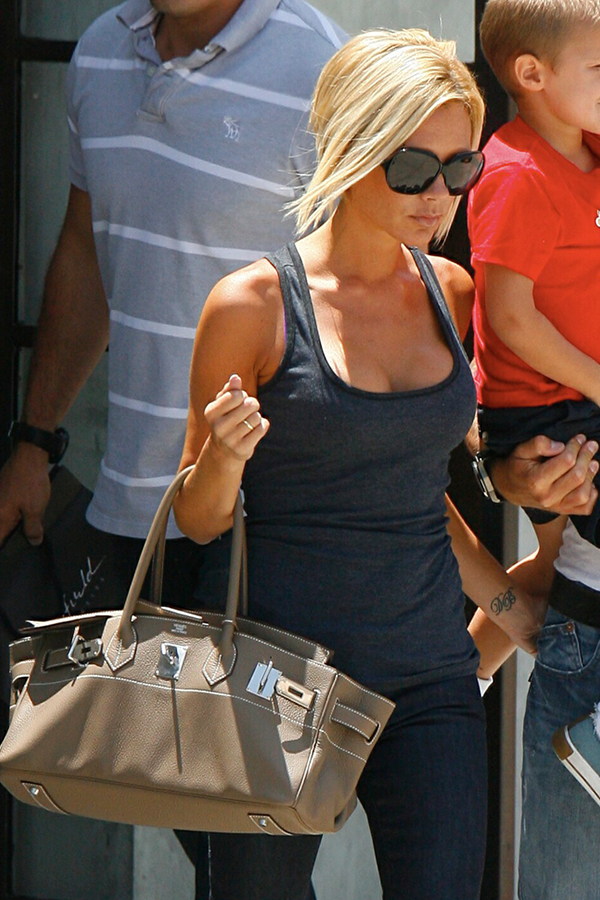 Victoria Beckham carries the Hermès JPG Shoulder Birkin 42, introduced in 2004 by former Hermès creative director Jean-Paul Gaultier.

Balenciaga City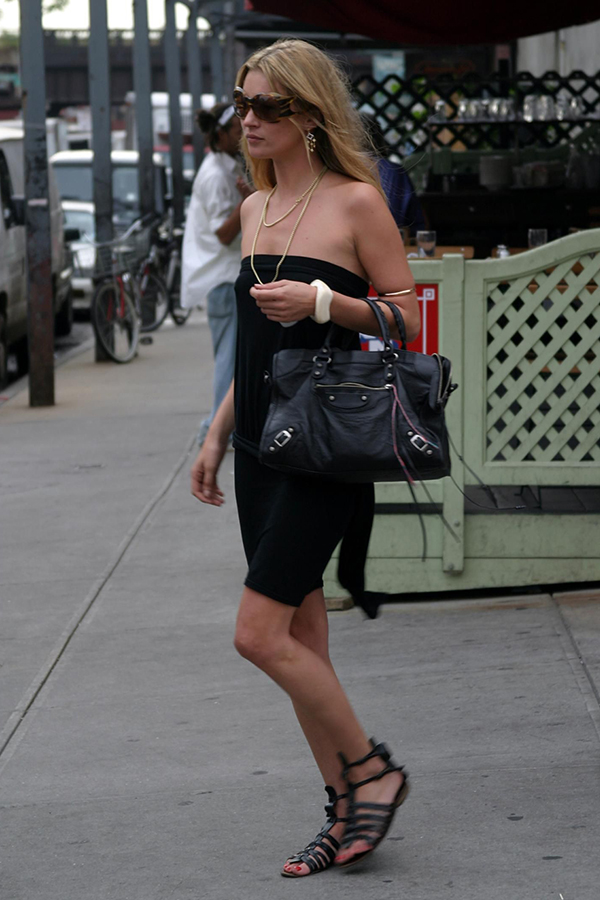 The Balenciaga City, which was introduced by Nicolas Ghesquière in 2001 and initially rejected by higher-ups, piqued the interest of models, including Kate Moss, when they spotted it in the studio: "'What is that? Is it vintage? Is it something that you found at the flea market?'" Ghesquière recalled them asking in a WWD interview.

Dior Saddle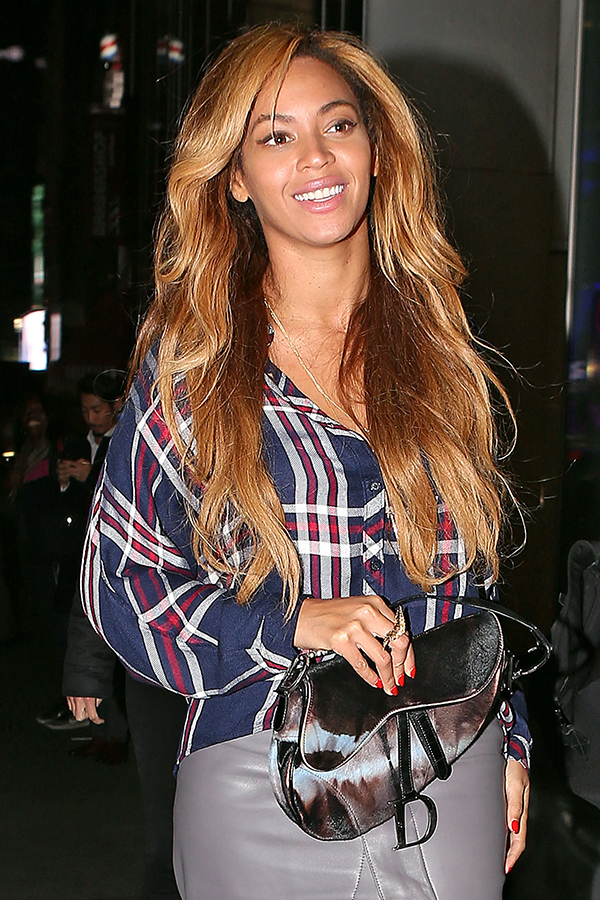 Former Dior designer John Galliano debuted the Dior Saddle in 1999 during the Dior Spring/Summer 2000 show. It would become one of the decade's biggest bags — seen carried by Beyoncé above — before its 2018 resurgence.
Louis Vuitton Multicolore Speedy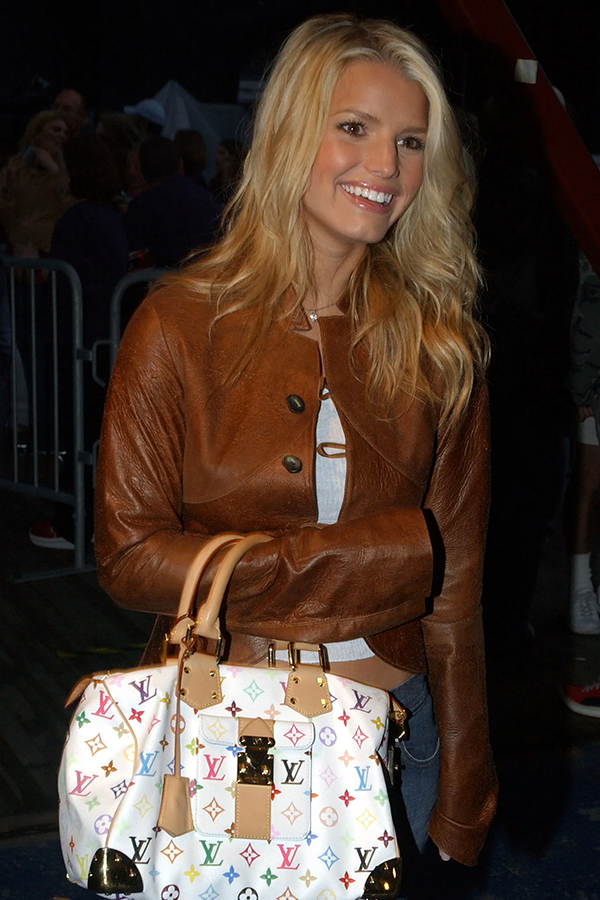 Former Louis Vuitton designer Marc Jacobs tapped artist Takashi Murakami to put his spin on Louis Vuitton's famed Monogram logo. The Japanese artist created the new version in 2003 in several colors, seen here with Jessica Simpson.

Prada Nylon Hobo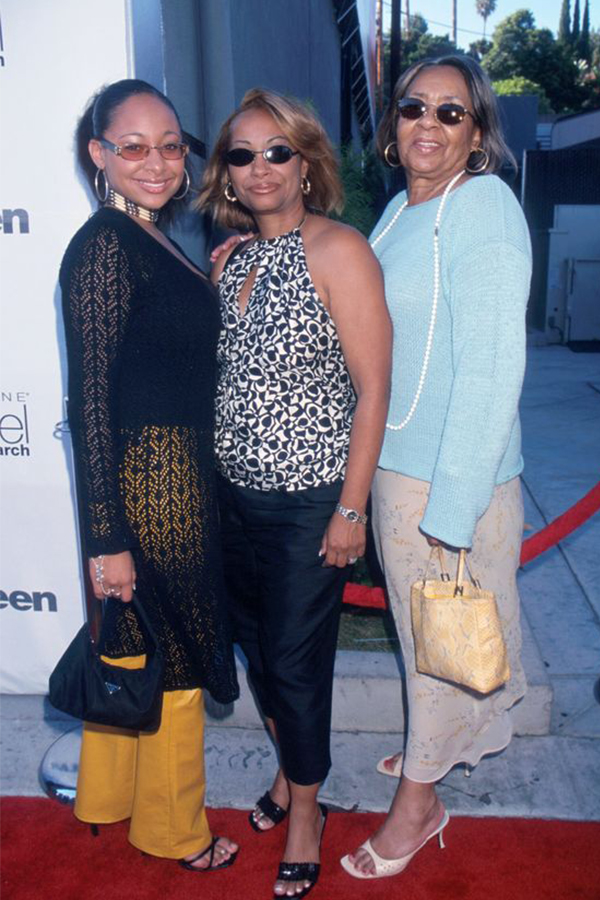 Miuccia Prada debuted the first Prada nylon item, a backpack called the Vela, in 1984. In 2019 the Milanese fashion house reintroduced the bags as the Prada Re-Nylon Re-Edition collection, which boasts reissues from 2000 and 2005. Raven-Symoné, pictured here on the left, sported the bag in the aughts. (Pinterest)

Chloé Paddington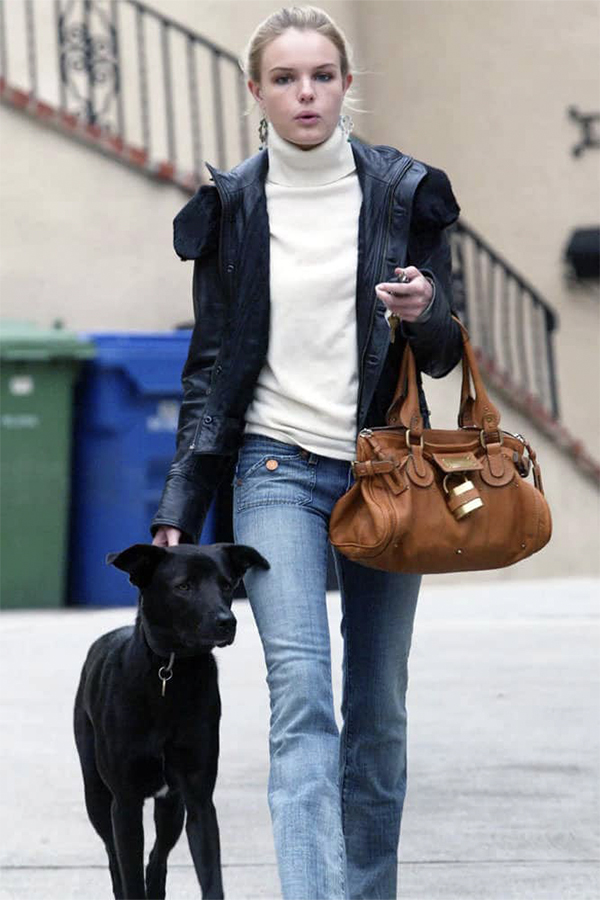 Before fashion designer Phoebe Philo gained a cult following at Céline, she was at Chloé, with which she introduced the iconic Chloé Paddington bag — seen with Kate Bosworth above — in 2004. (PurseBlog)

Mulberry Alexa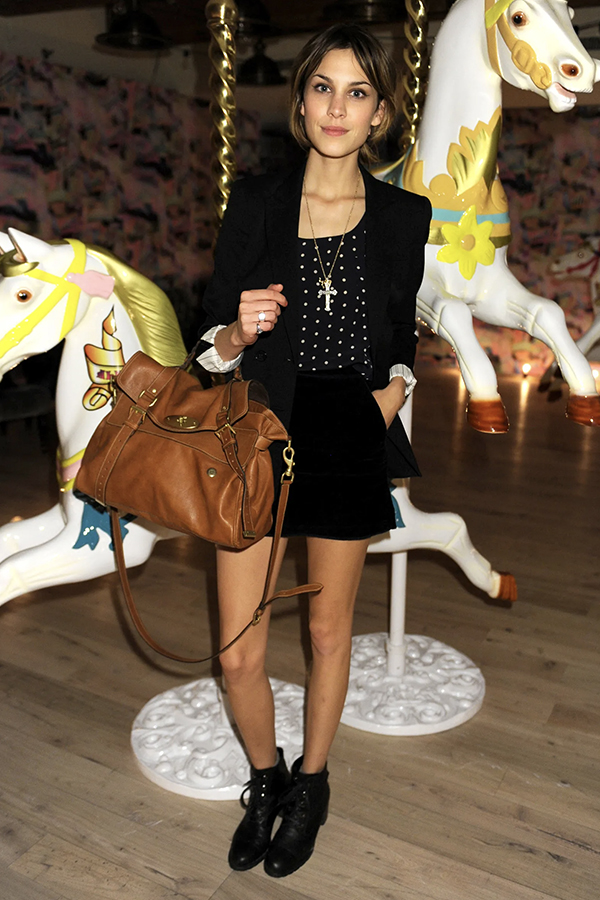 British label Mulberry unveiled a satchel inspired by perennial It girl Alexa Chung in 2010. Here, Chung carries her namesake Mulberry bag. (British Vogue)

Fendi Spy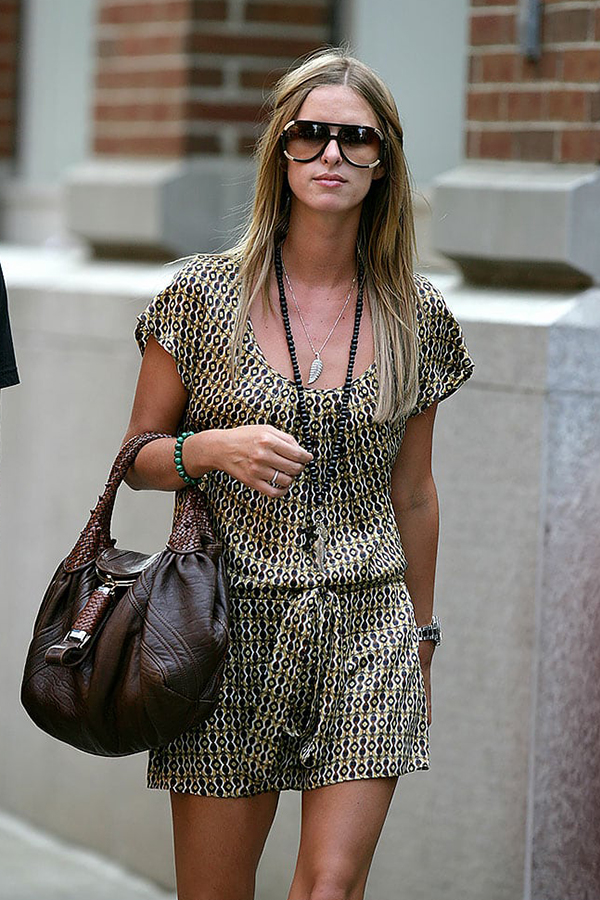 The Fendi Baguette wasn't the only Y2K It bag by Fendi. The Fendi Spy, pictured here with Nicky Hilton Rothschild, was another big Y2K bag. (PurseBlog)

Stephen Sprouse x Louis Vuitton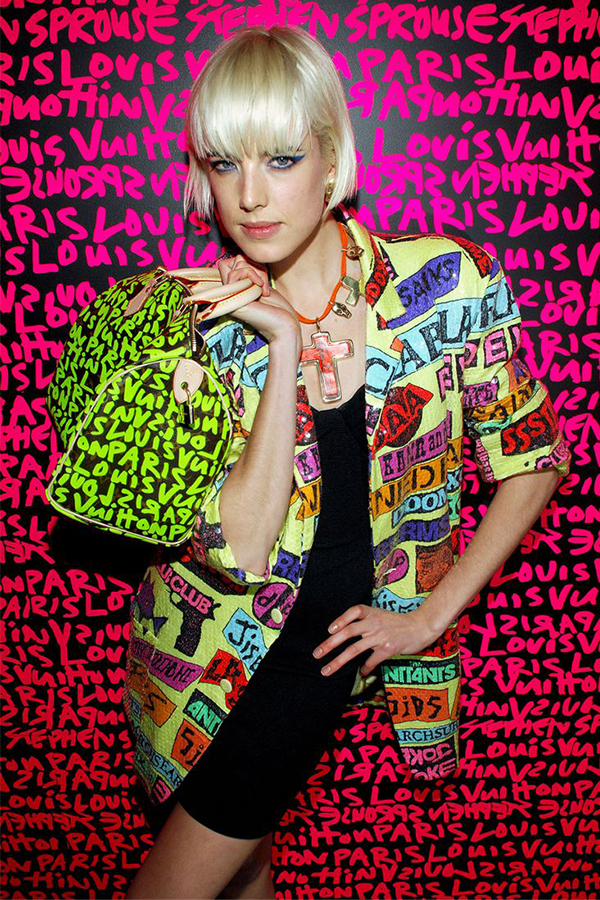 In 2001 Louis Vuitton creative director Marc Jacobs collaborated with artist and designer Stephen Sprouse to reimagine the Louis Vuitton logo with a graffiti spin. Here, model Agyness Deyn carries the Stephen Sprouse x Louis Vuitton Speedy. (Pinterest)

Louis Vuitton Pochette Accessoires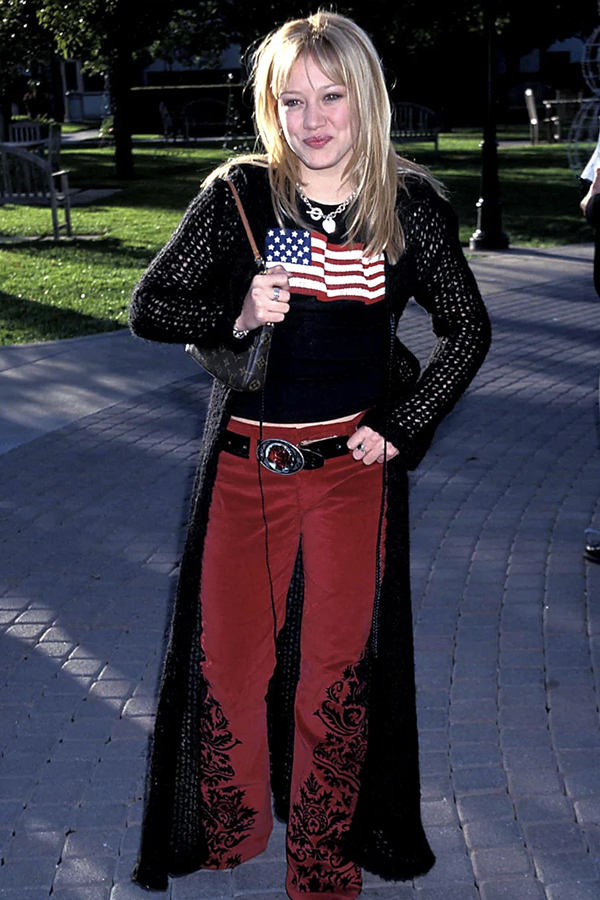 The Louis Vuitton Pochette Accessoires may have been released in 1992, but it certainly had its time in the aughts, with everyone from Lindsay Lohan to Sarah Jessica Parker spotted with one. Actress Hilary Duff and her Pochette Accessoires are pictured above in 2001. (Life & Style)

Metallic Louis Vuitton Alma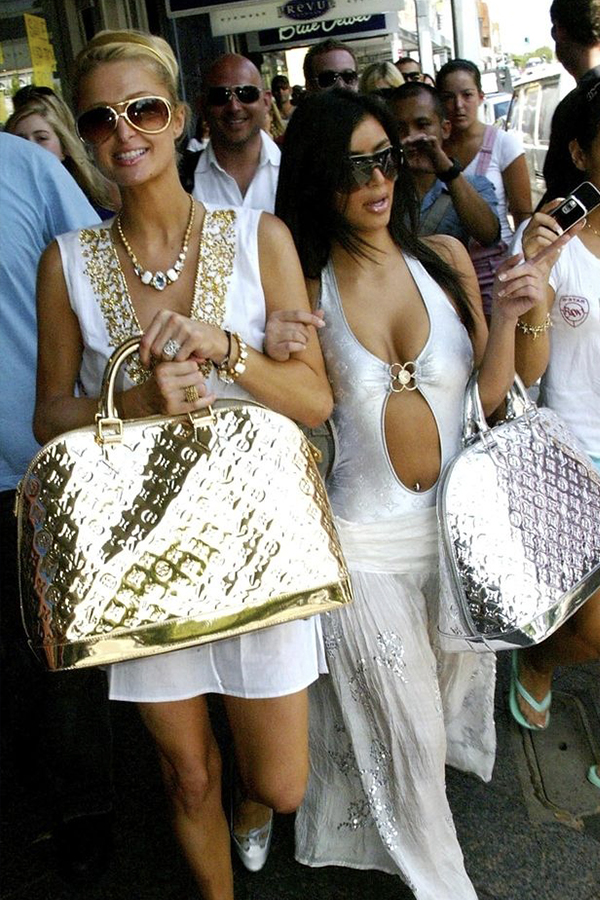 Paris Hilton and Kim Kardashian made the Louis Vuitton Alma a Y2K icon when they carried enormous metallic versions of the Alma around in the 2000s.