VAULT 101
The Top Cartier Juste un Clou Bracelet Styles: A Breakdown
By The Rebag Team, Aug. 18, 2023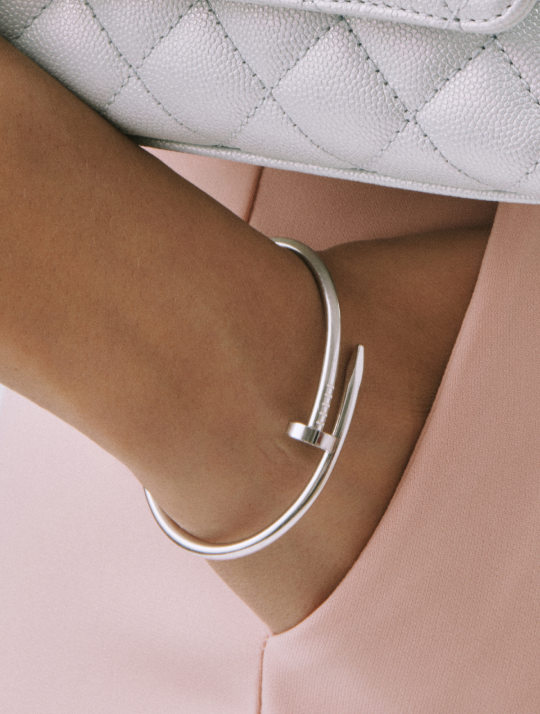 The Top Cartier Juste un Clou Bracelets: A Breakdown
With a heritage dating back to 1847, Cartier has long been synonymous with meticulous craftsmanship. The prestigious French jewelry maison presents an extensive collection of bracelet styles that cater to diverse tastes, including the edgy and striking Juste un Clou bracelet, one of the most recognizable Cartier models in the world due to its nail-inspired design. Let us guide you through the top Juste un Clou bracelet styles by Cartier.
Top Cartier Juste un Clou Bracelets
Juste un Clou Bracelet: A striking and edgy creation that showcases Cartier's visionary design, the Juste un Clou bracelet is inspired by a nail. All bracelets in the collection are made in 18k gold and are characterized by their sculptural design.
Juste un Clou Double-Wrap Bracelet: More impactful than the original, single-wrap Juste un Clou, this iteration of the popular bracelet wraps twice around the wearer's wrist.
Diamond-Studded Juste Un Clou bracelet: A luxurious variation of the single-wrap Juste un Clou, where diamonds enhance the bracelet's shape, either solely on the nail's head, both the head and the tip, or the entire circumference.
Shop The Juste un Clou Bracelet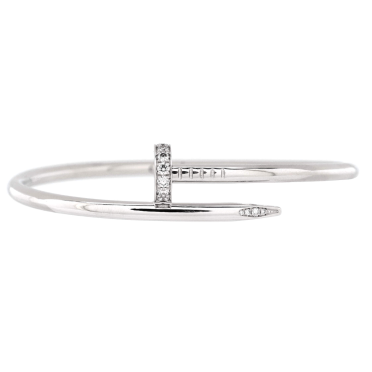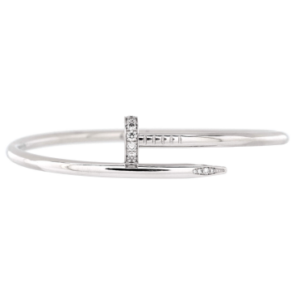 Cartier Juste un Clou Bracelet 18K White Gold with Diamonds Classic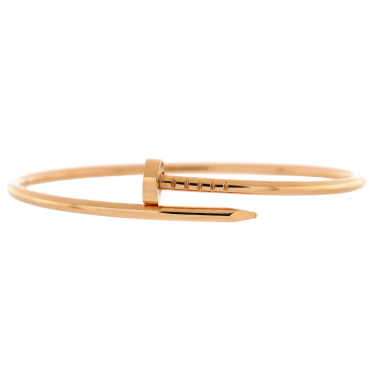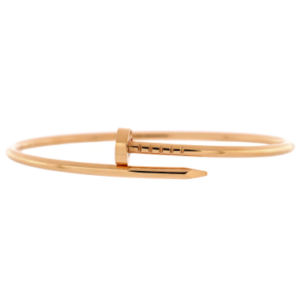 Cartier Juste un Clou Bracelet 18K Rose Gold Small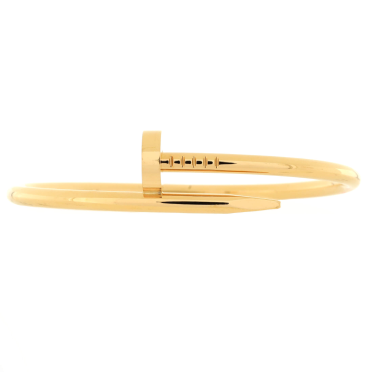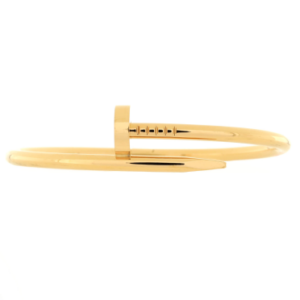 Cartier Juste un Clou Bracelet 18K Yellow Gold Classic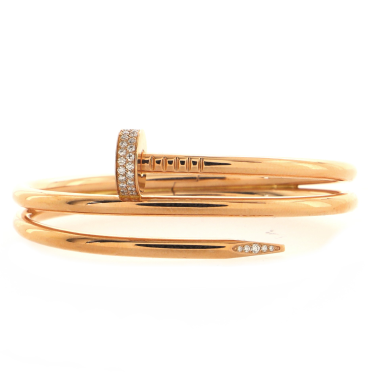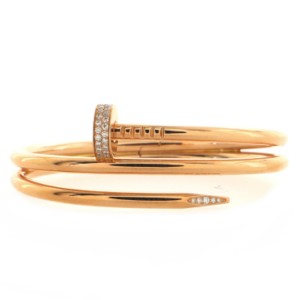 Cartier Juste un Clou Double Wrap Bracelet 18K Rose Gold with Diamonds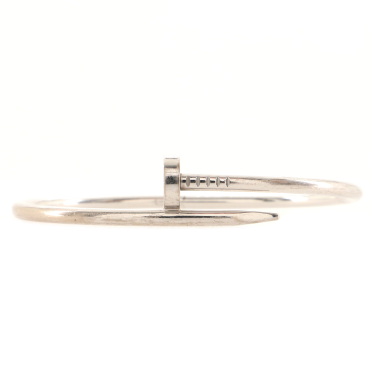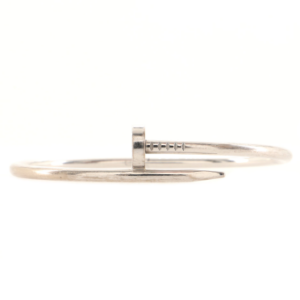 Cartier Juste un Clou Bracelet 18K White Gold Classic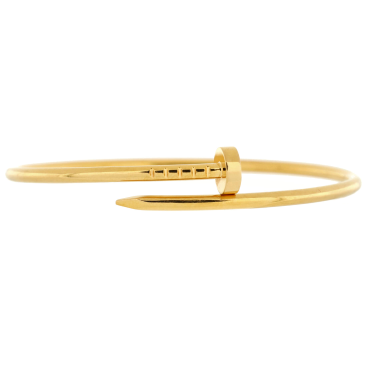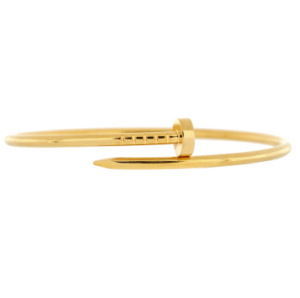 Cartier Juste un Clou Bracelet 18K Yellow Gold Small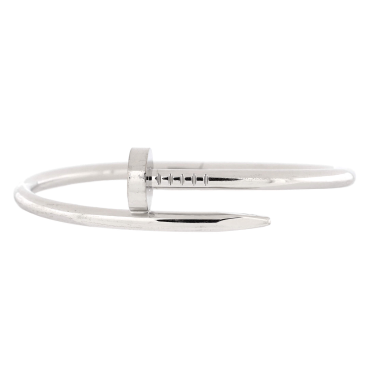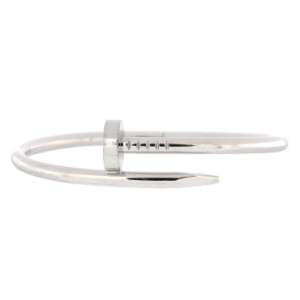 Cartier Juste un Clou Bracelet 18K White Gold Classic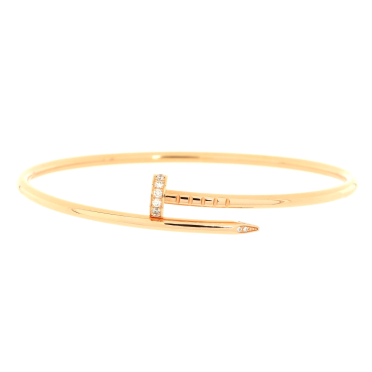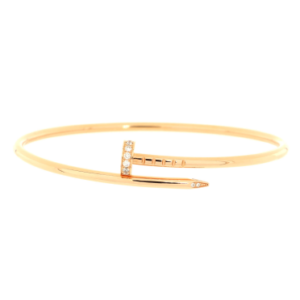 Cartier Juste un Clou Bracelet 18K Rose Gold with Diamonds Small