VAULT 101
The Top Cartier Tank Watch Styles: A Breakdown
By The Rebag Team, Aug. 30, 2023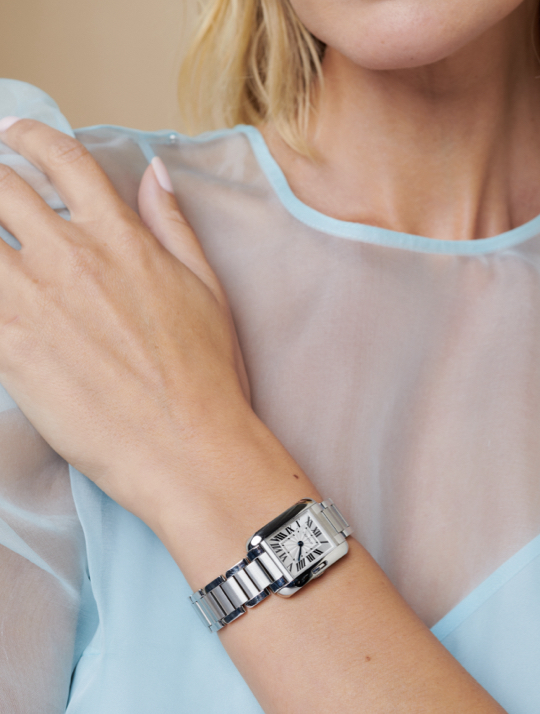 The Top Cartier Tank Watch Styles
With a heritage dating back to 1847, Cartier has long been synonymous with meticulous craftsmanship. The prestigious French jewelry maison presents an extensive collection sophisticated watch lines that cater to diverse tastes, including the daring and innovative Cartier Tank. Selecting the perfect piece amidst such a remarkable selection can be a daunting task. Let us guide you through an exquisite selection of the top Cartier Tank models.
The Top Cartier Tank Watches
Tank Louis Cartier: A timeless and iconic model with a rectangular case, Roman numerals, and a clean, minimalistic design.
Tank Solo: A versatile and accessible version of the Tank, featuring a slightly larger case size and a simplified dial layout.
Tank Française: A sporty model with an integrated bracelet, bold case proportions, and a modern aesthetic.
Tank Anglaise: This variation of the Tank series showcases a unique design with a prominent crown guard and a seamlessly integrated case and bracelet.
Tank MC: A masculine and bold version with a larger case size, a skeletonized dial, and a visible movement.
Tank Américaine: A curvier interpretation with a rectangular case, a distinctive winding crown, and a refined and elegant appearance.
Tank Cintrée: An elongated and slender model, characterized by its curved case and delicate proportions, creating a sophisticated and elongating effect on the wrist.
Tank Asymétrique: A unique and unconventional model with an off-centered dial, slanted case, and an artistic, avant-garde design.
Tank Chinoise: A limited-edition model inspired by Chinese art and culture, featuring a rectangular case with rounded corners and intricate detailing.
Tank Divan: A wide and rectangular model with a slightly curved case, offering a contemporary twist on the classic Tank design.
For more information on the Cartier Tank, click here.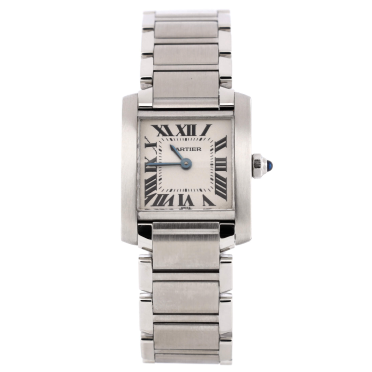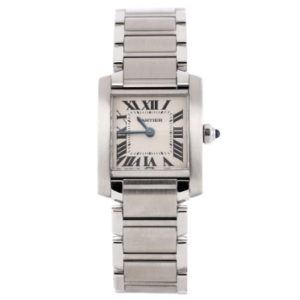 Cartier Tank Française Quartz Watch Stainless Steel 20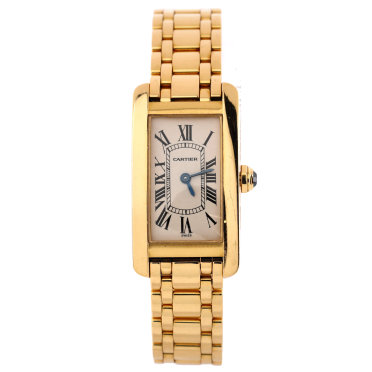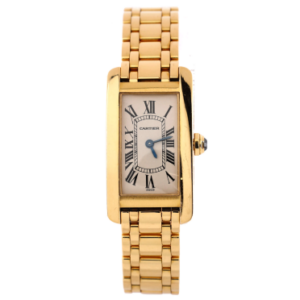 Cartier Tank Americaine Quartz Watch Yellow Gold 19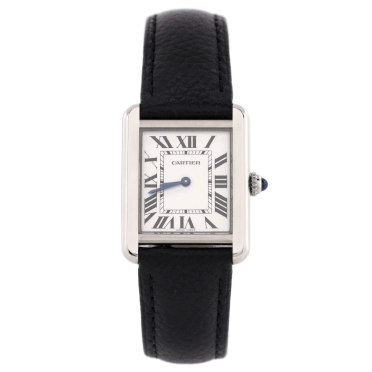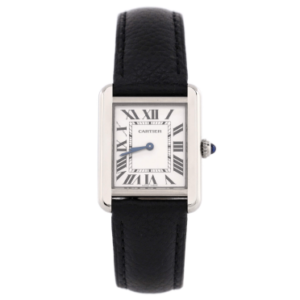 Cartier Tank Solo Quartz Watch Stainless Steel and Leather 24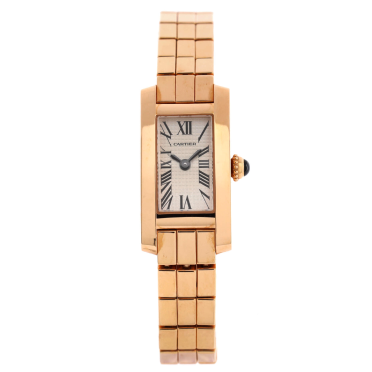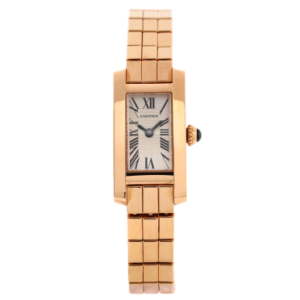 Cartier Tank Allongee Laniere Quartz Watch Rose Gold 14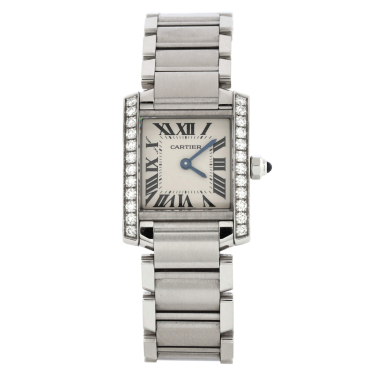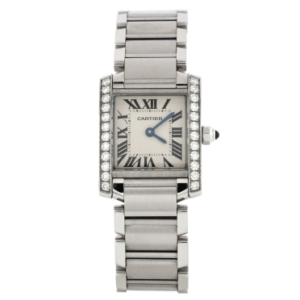 Cartier Tank Française Quartz Watch Stainless Steel with Diamond Bezel 20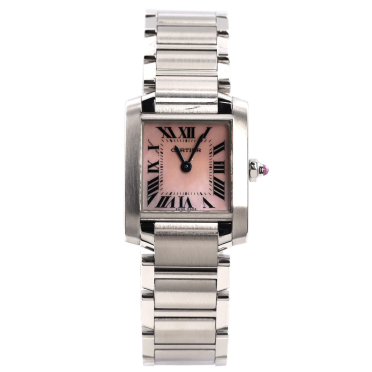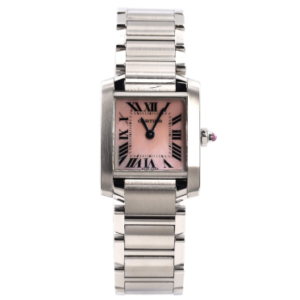 Cartier Tank Française Quartz Watch Stainless Steel with Mother of Pearl 20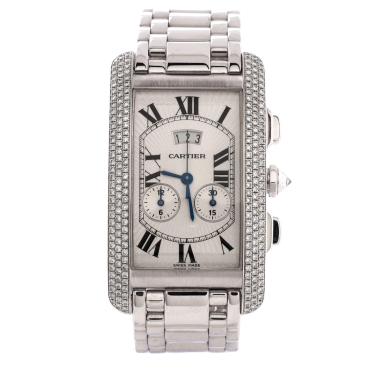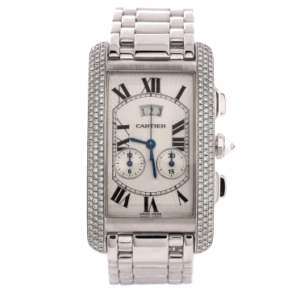 Cartier Tank Americaine Chronoflex Chronograph Quartz Watch White Gold with Diamond Bezel 26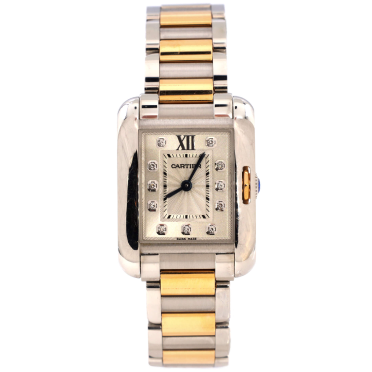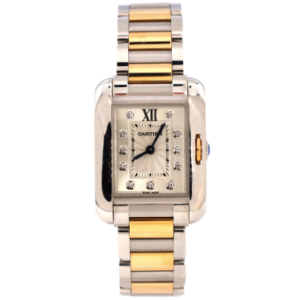 Cartier Tank Anglaise Quartz Watch Stainless Steel and Rose Gold with Diamond Markers 23