KNOWLEDGE
The beginner's guide to
luxury handbags
By Rachelle B. March 5, 2018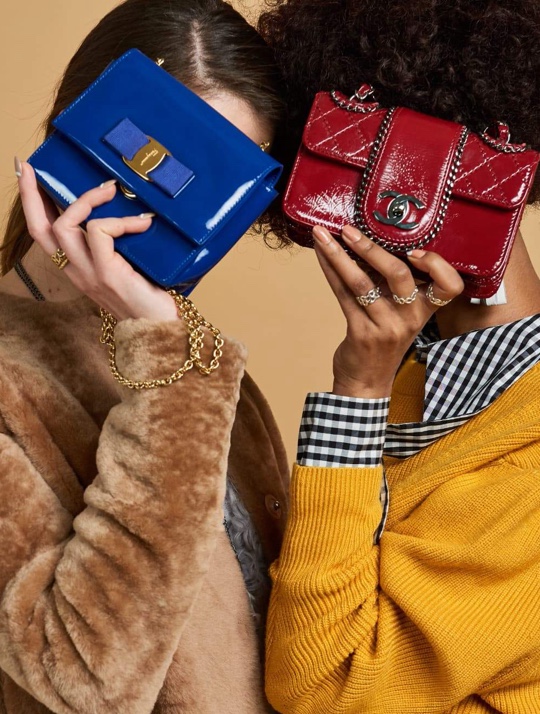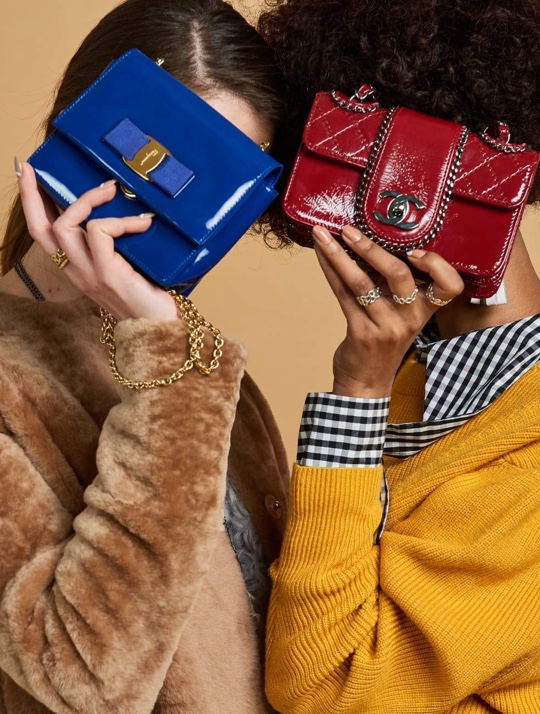 Ready to elevate your wardrobe with a designer bag, but not
sure where to start? Look no further. If you've had luxury on the brain but haven't quite yet found the bag that makes your heart soar, here are some tips on how to narrow down your options and find the perfect match to jumpstart your collection.
1. DETERMINE YOUR STYLE & PREFERENCES
First thing's first: take a long, hard look at your own personality, and determine what makes you you. Everyone is their own person – you have your own sense of style, and your own inclinations and preferences. One way to start this self-review is by closely examining your own wardrobe and existing handbag selection, and evaluating what you think you're missing. Other things to consider include your lifestyle: Are you a workaholic? Do you go out dancing often? Essentially, how will this handbag serve you?
All of this will lead you to selecting different handbag characteristics that are ideal to you. If you're going to make a big purchase, it should be a bag that hits everything on your checklist! Take your pick of what you prefer, including the below:
Silhouette, bag shape
Colors, including main materials and hardware
Leather type
Size and capacity
Strap and handle length
…the list can go on!
Once you've narrowed down what kind of bag you're looking for, you're that much closer to finding the bag of your dreams.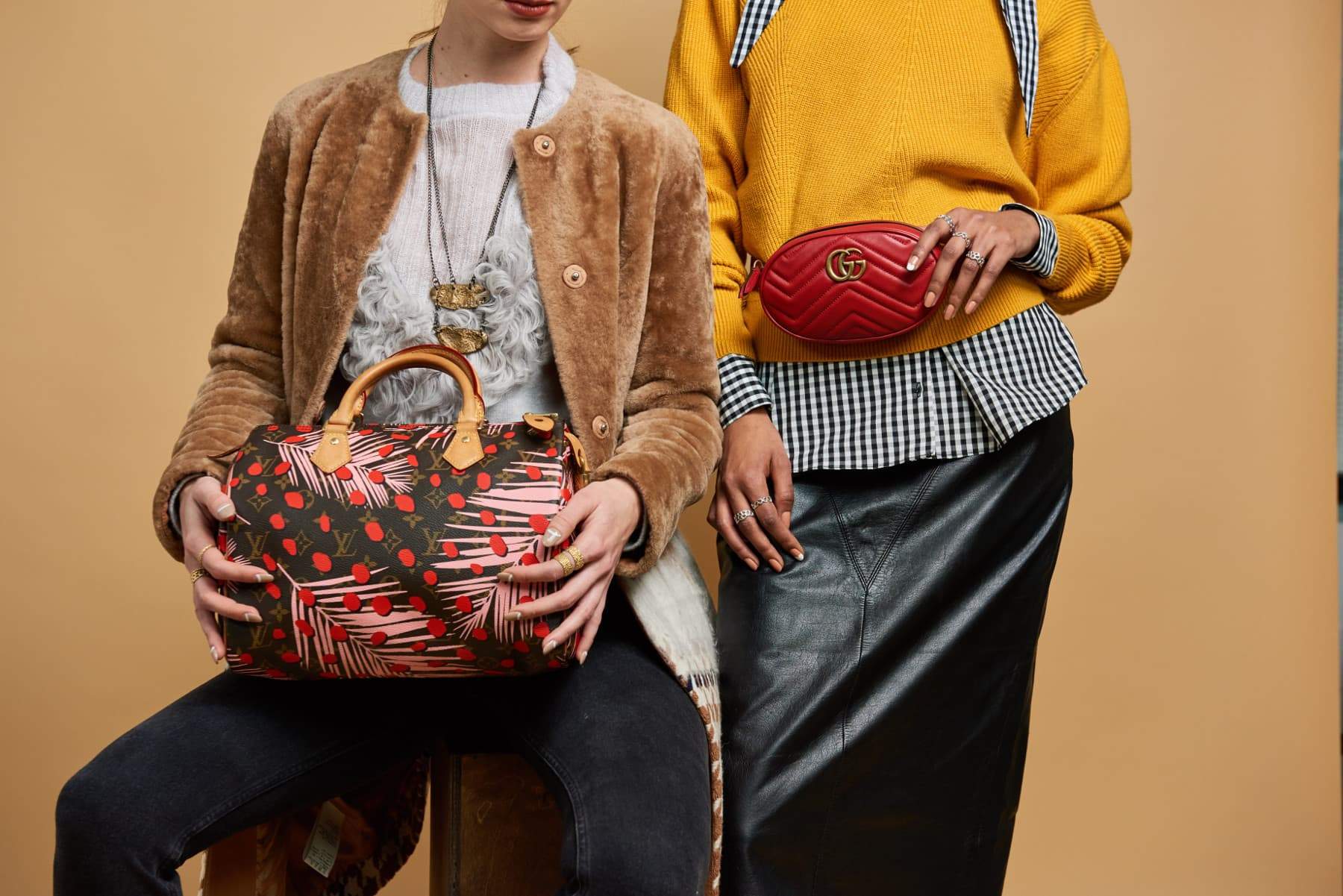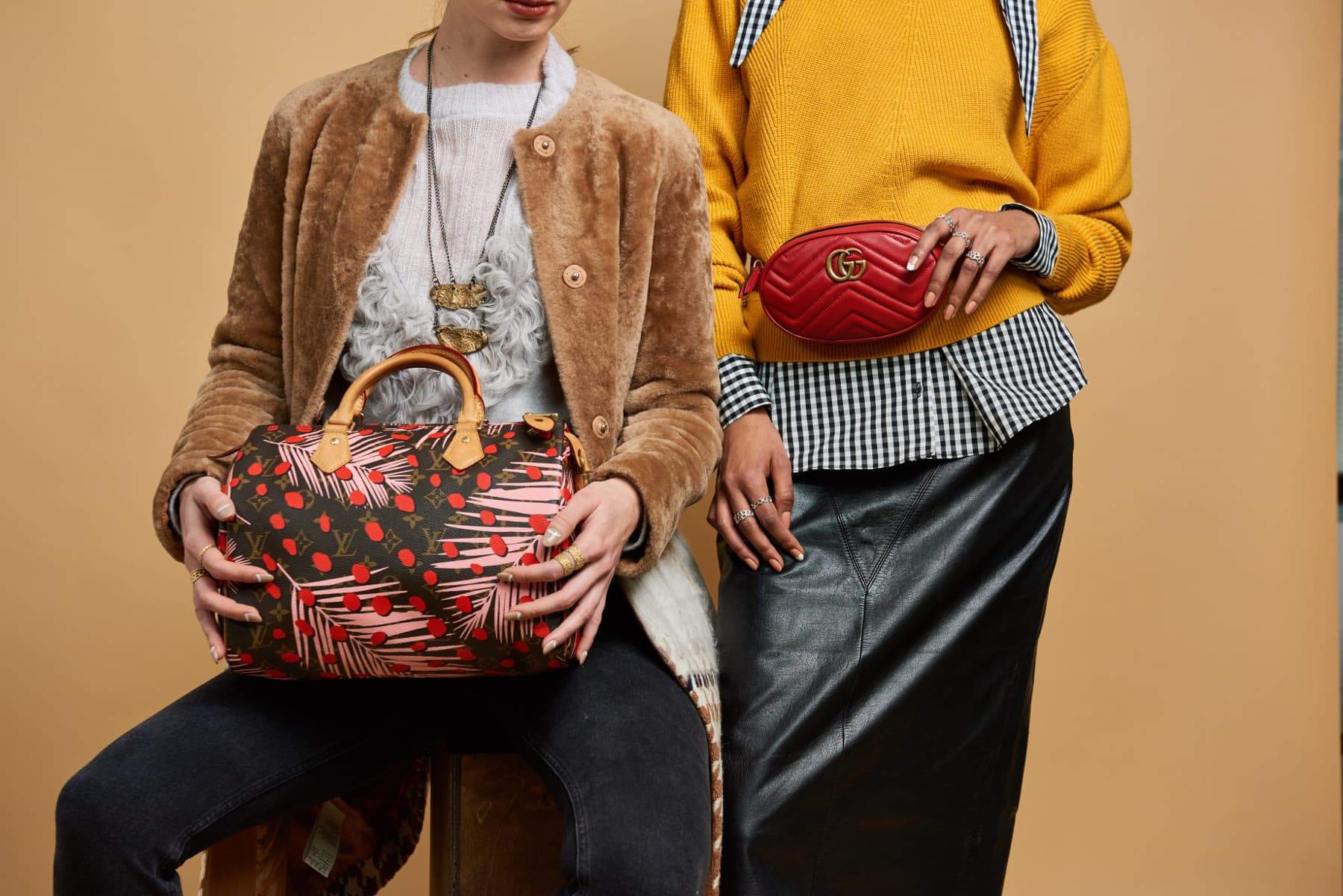 Also important: the price. Many first-time designer shoppers are hesitant to splurge, which is just another reason why shopping pre-owned is an amazing opportunity. Handbags in like-new condition, without the brand new price tag? Nothing else sounds quite as glorious as that
Make sure you identify the absolute highest price you're willing to spend on a handbag, because this will truly drive your final pick. Depending on the range you select, you may be limiting certain brands or models and styles within brands – which is certainly fine! Once you have a clear spend and an idea of what kind of bag you're looking for, the guidelines are that much more precise to help you on your way to finding THE bag.
This is a lot harder than it sounds, and it all boils down to your initial decisions made at steps one and two. If you're looking for a timeless, iconic brand such as Chanel, but trying to spend less than $800, then your pickings will be slim, often limited to smaller vintage pieces or dainty WOCs. However, $800 will go a long way if you opt to go with many of the other brands we offer! This comes down to what type of handbag you're looking for, and meshing it along with the budget you have set for yourself.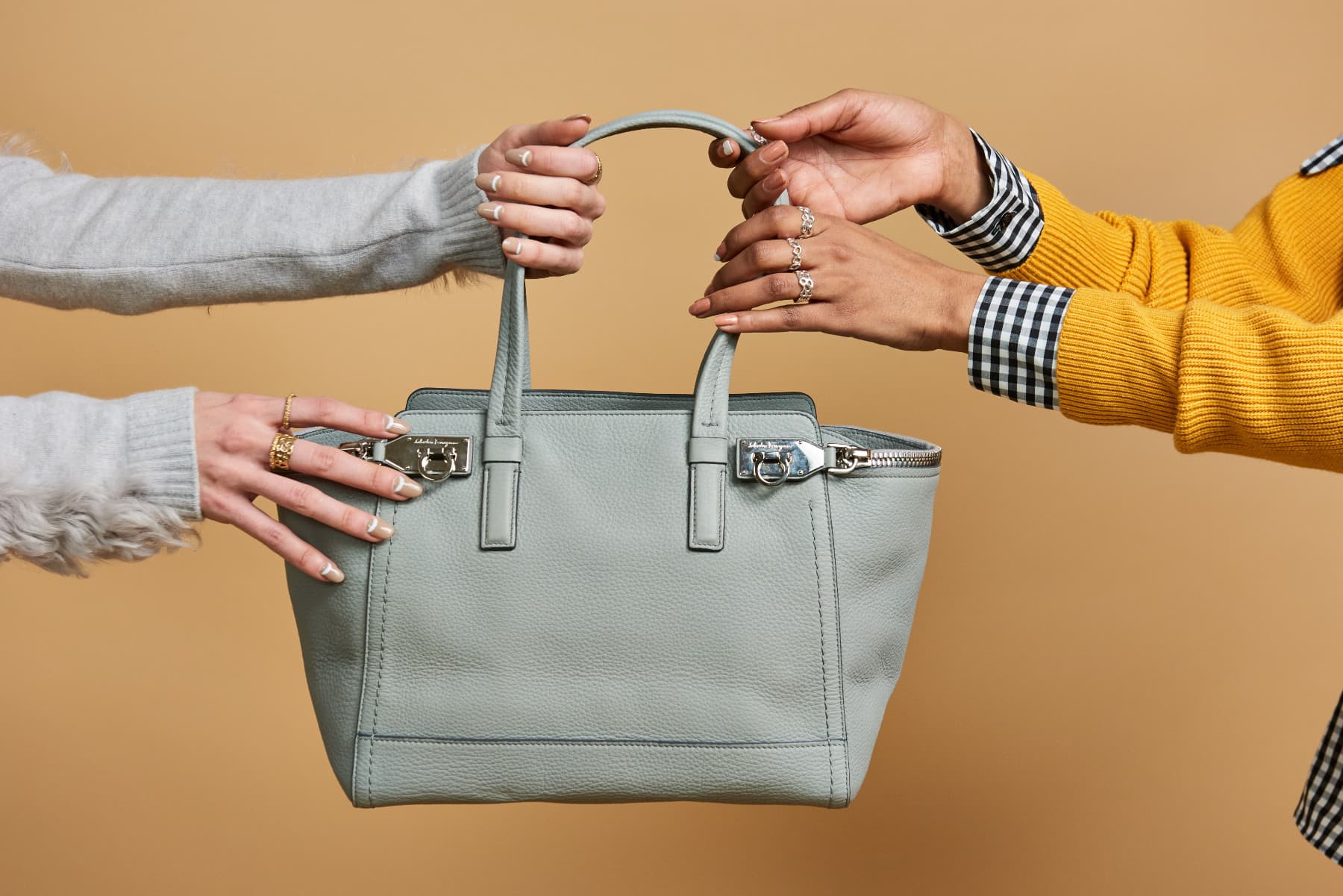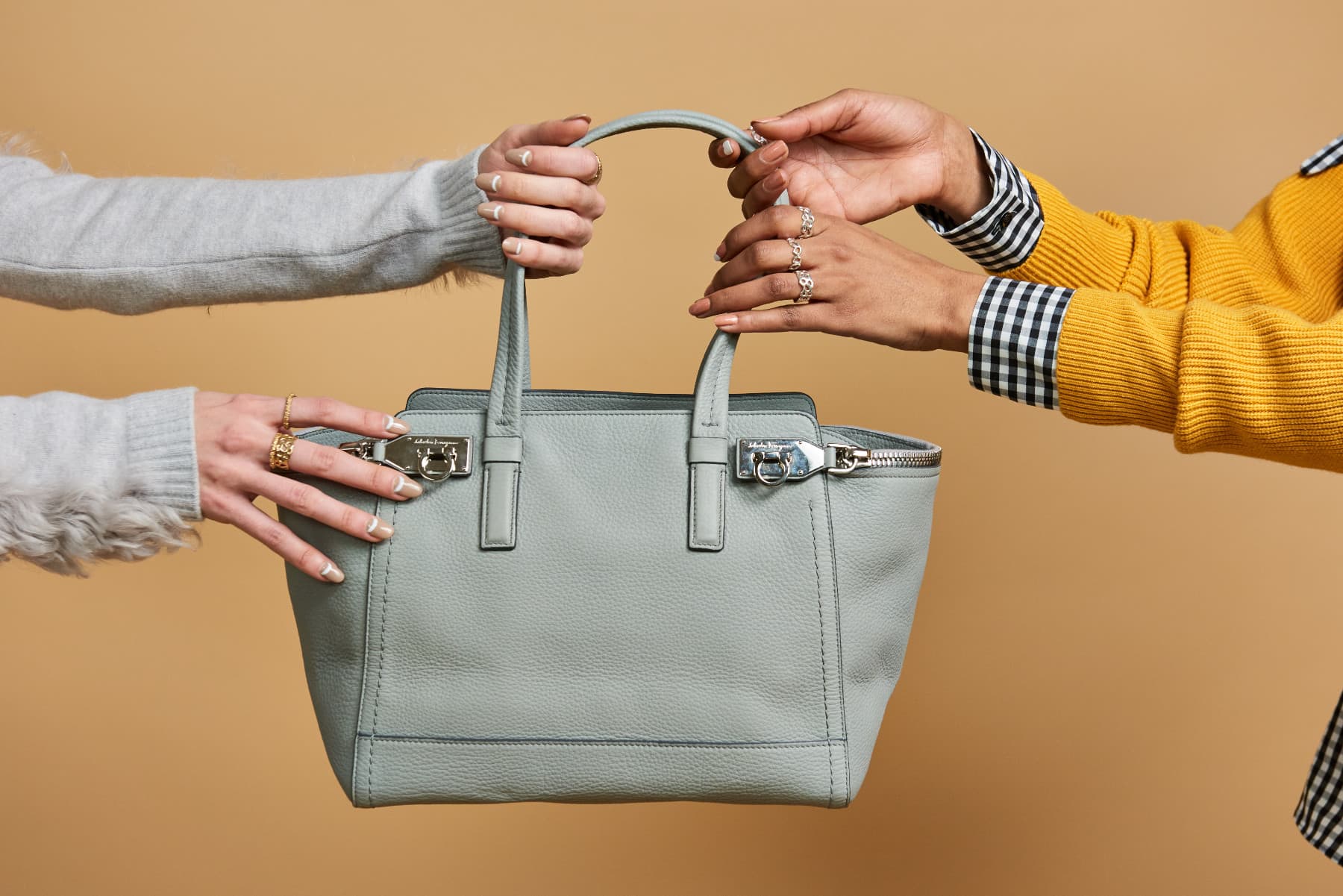 4. DO YOUR MARKET RESEARCH
After selecting the bag of your dreams, now it all comes down to finding it! This is where your attention to detail becomes incredibly important. There are a number of factors to consider, including 1) where to purchase your new-to-you, pre-owned handbag, 2) confirming the authenticity and legitimacy of the reseller and the bag in question, 3) what the price typically runs for in the resale market… the details continue! Scour the forums, talk amongst handbag lovers, and shop the resale providers of the world, whether brick and mortar or online only – just know that Rebag.com will provide you with the quality, authenticity and service you need at any point, with a comfortable return policy to boot.
Depending on the commonality of the bag you're searching for, you may find yourself with tons of listings to shop from, which is fantastic news! Now it comes down to the nitty-gritty details, mainly consisting of cross comparing condition and quality comments, additional accessories (e.g., this listing comes with a box and dust bag, while the other does not), as well as final prices. Look out for promotional codes that appear every now and then on the site to save some extra money at checkout.
For some bag seekers, the hunt might not be so easy. Some bags aren't commonly found on the resale market, and may take some digging or even worse: waiting. Luckily, Rebag.com has the option to set up email notifications for items that you are waiting to come back in stock, and you can also email the support team for additional assistance.
Now that you have the top five tips to shopping for your first designer bag, what are you waiting for? Shop around for your meant-to-be bag! Start below with our curated selection of alluring styles in versatile neutral shades.
PRIME PICKS FOR YOUR FIRST DESIGNER BAG:
Get the most bang for your buck with this compact yet roomy duffle style bag. Often accompanied with a detachable shoulder strap, this handbag can be touted around town with ease. The cool and edgy studding on the base gives this piece the flair that many similar-shaped duffles lack (looking at you, Speedy!) but be forewarned: it is indeed heavy, clocking it at about four pounds while empty. If you have the shoulders for this bag, it will certainly take you far!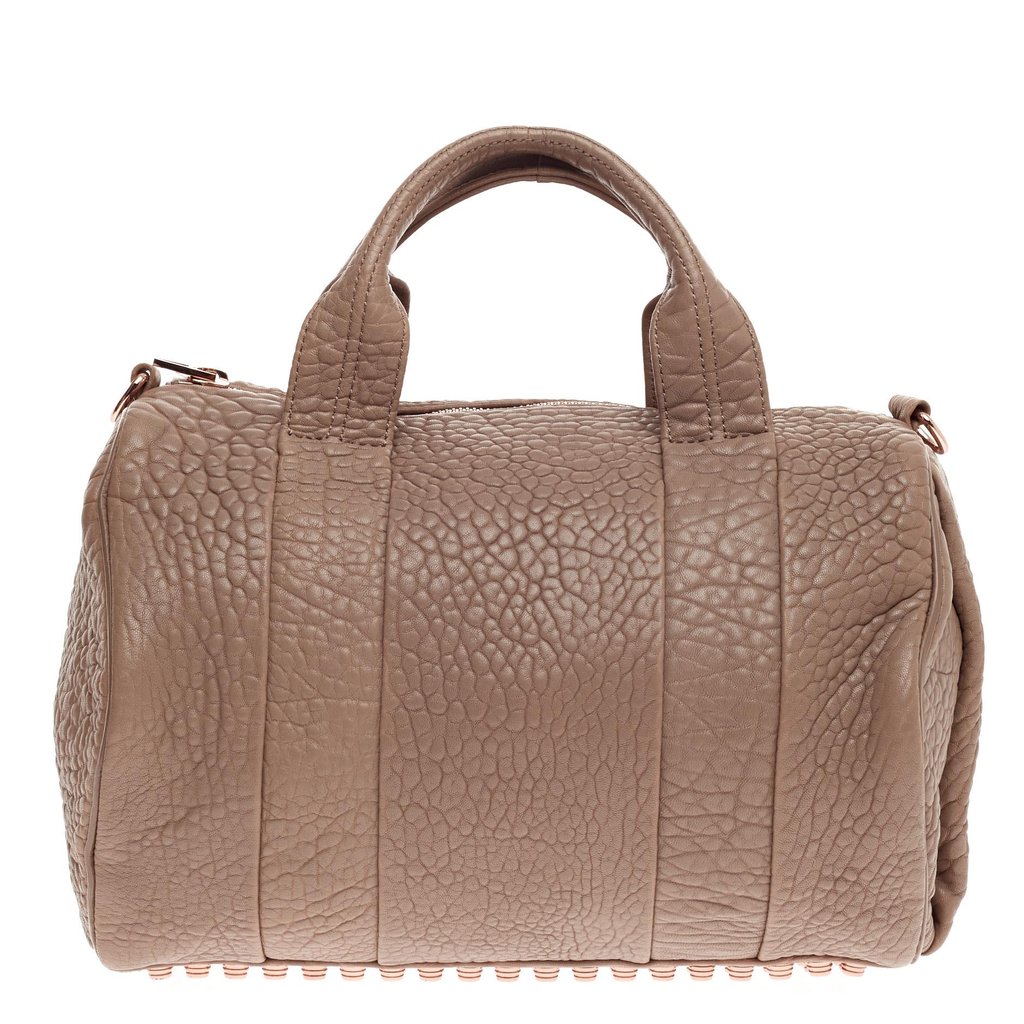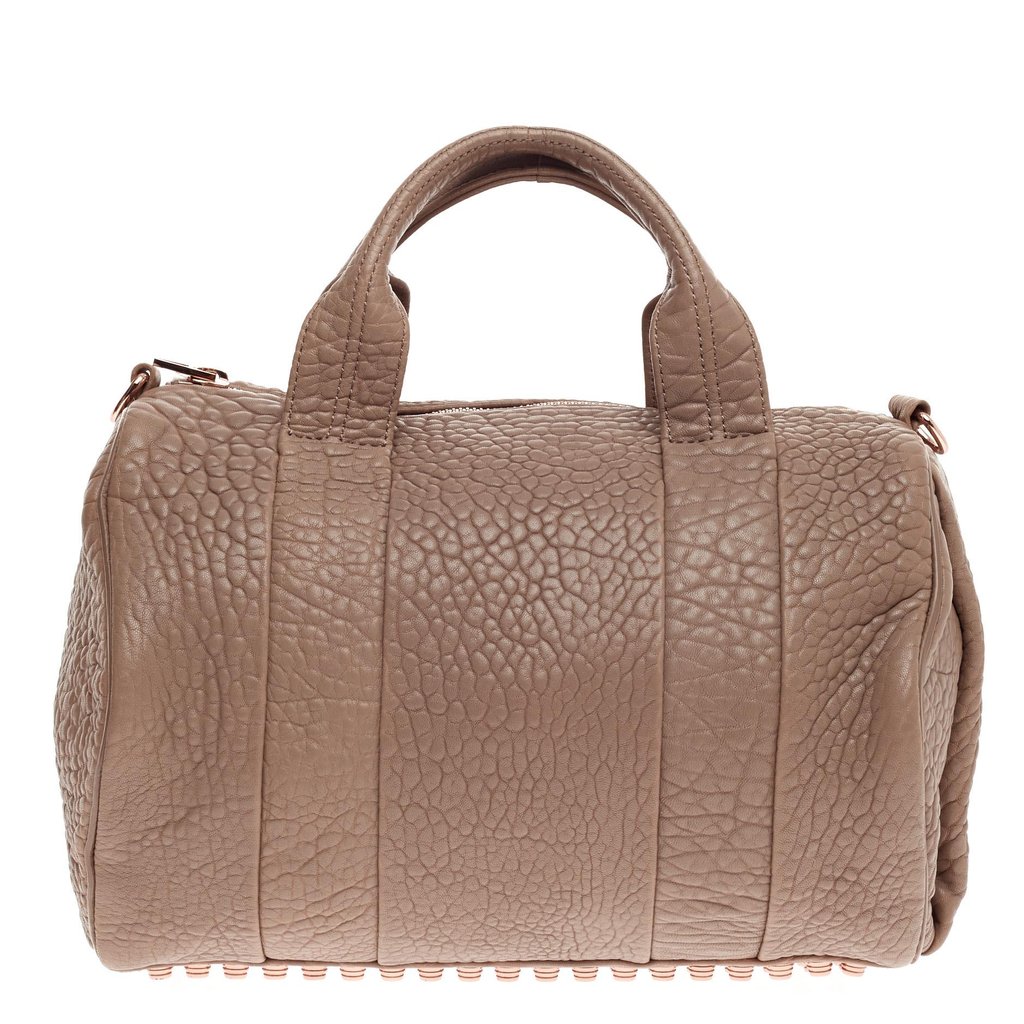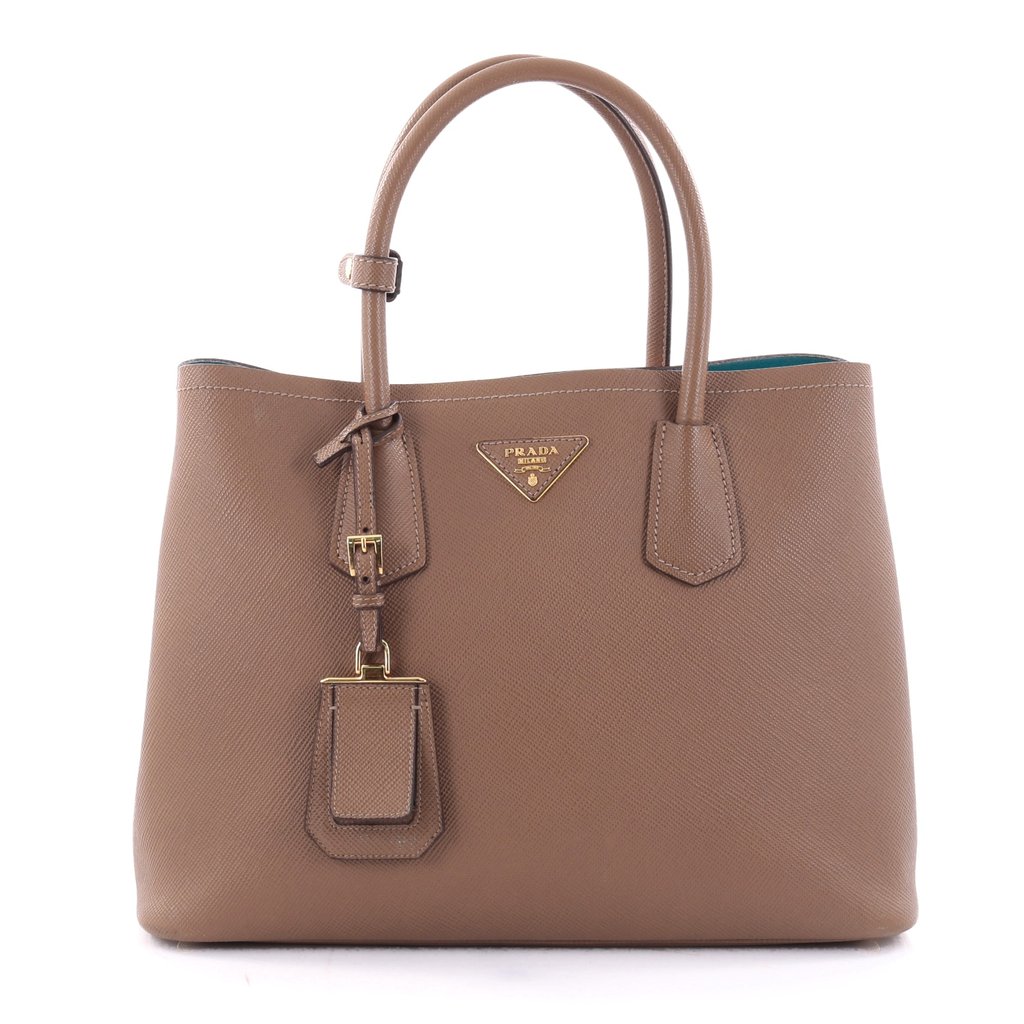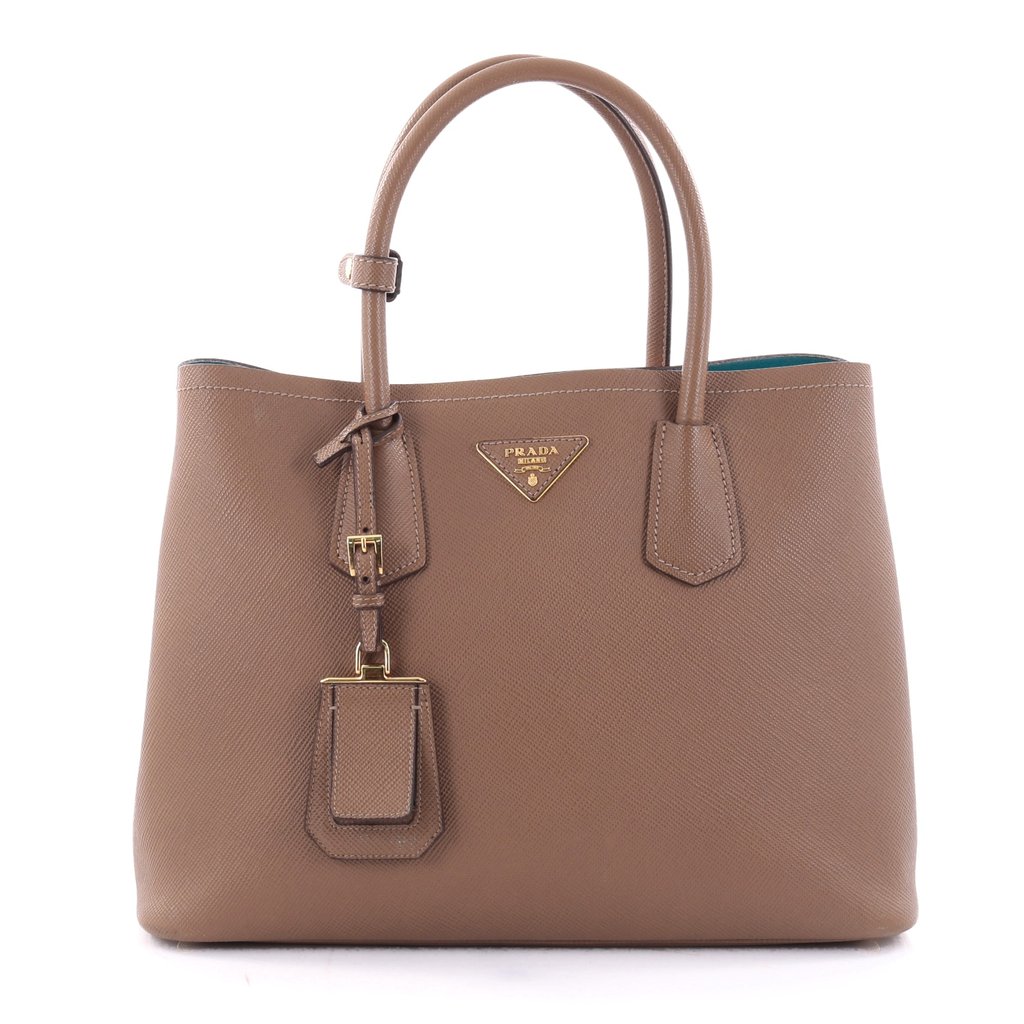 A stunning, timeless tote fit for everything from the workplace to running errands. You can carry your life in this open tote, which will fit your essentials plus a planner, tablet, and much more. On top of that, it's also incredibly durable; the leather exterior is smooth to the touch, but still tough with the ability to sustain some rough handling. Overall, with proper handbag care, this bag could last in your closet for a lifetime
Clean, sleek, and versatile are the words commonly used to describe this oversized wallet on chain. With just enough room to fit a bit more than the essentials (think phone, credit cards, keys, travel-sized makeup, mints, and medicine), this handbag is prime for brunching, dancing, exploring the town, and more. This bag manages to maintain a minimal aesthetic despite the large monogram emblem on the front flap, and its beige tone makes it effortless to pair with all types of outfits.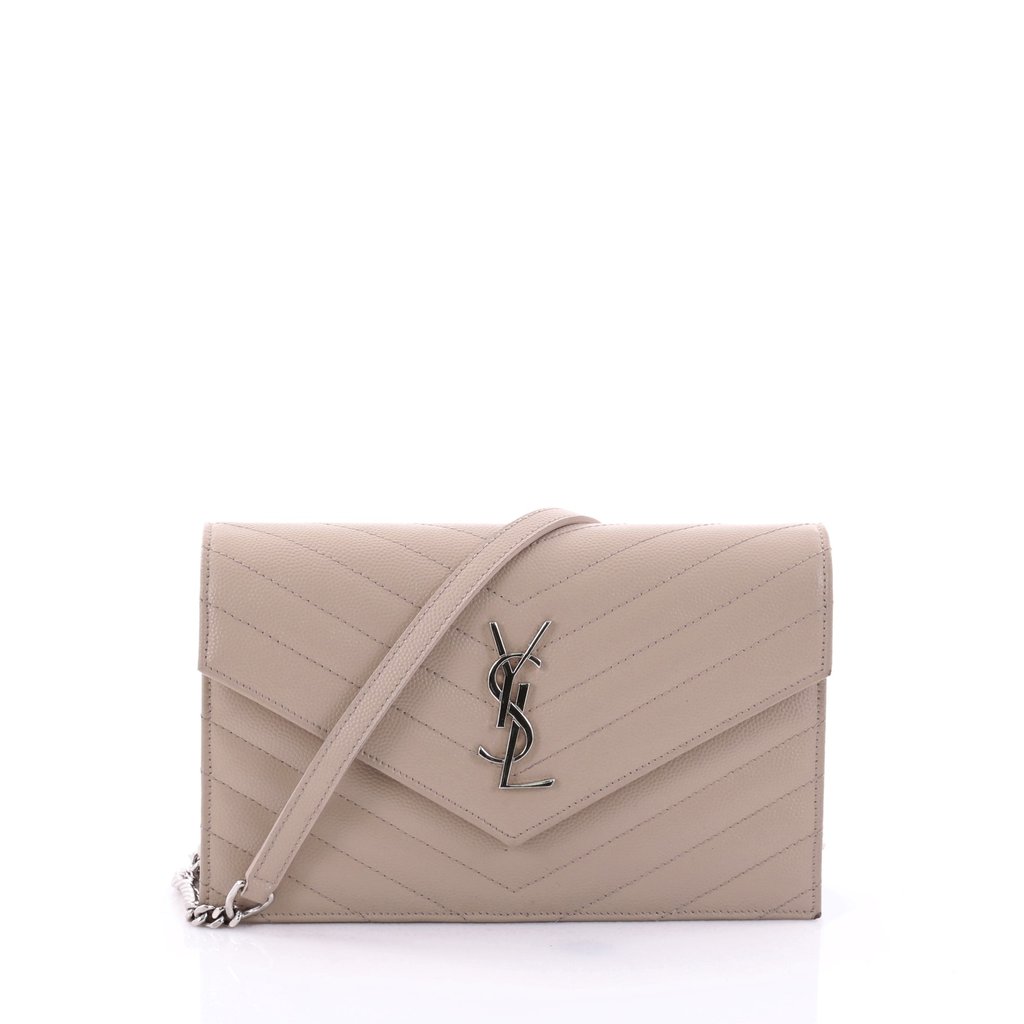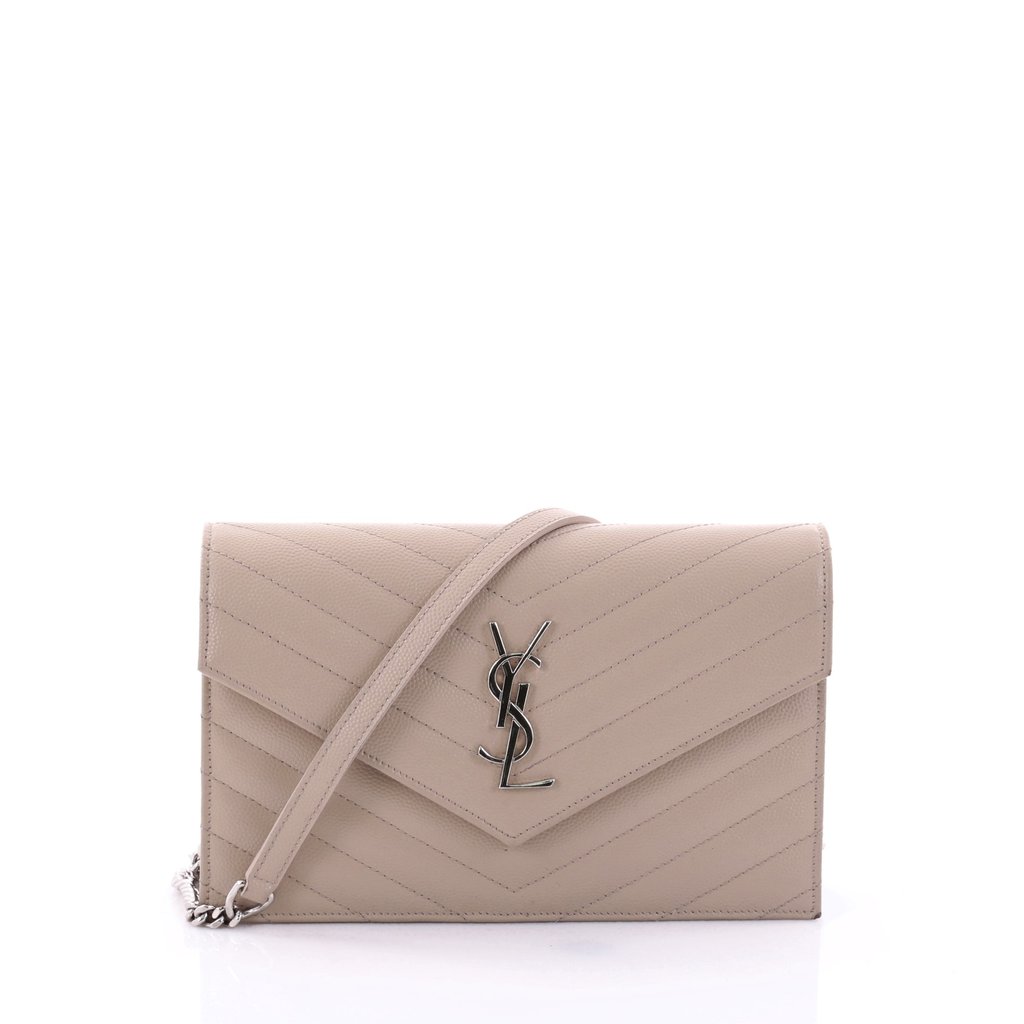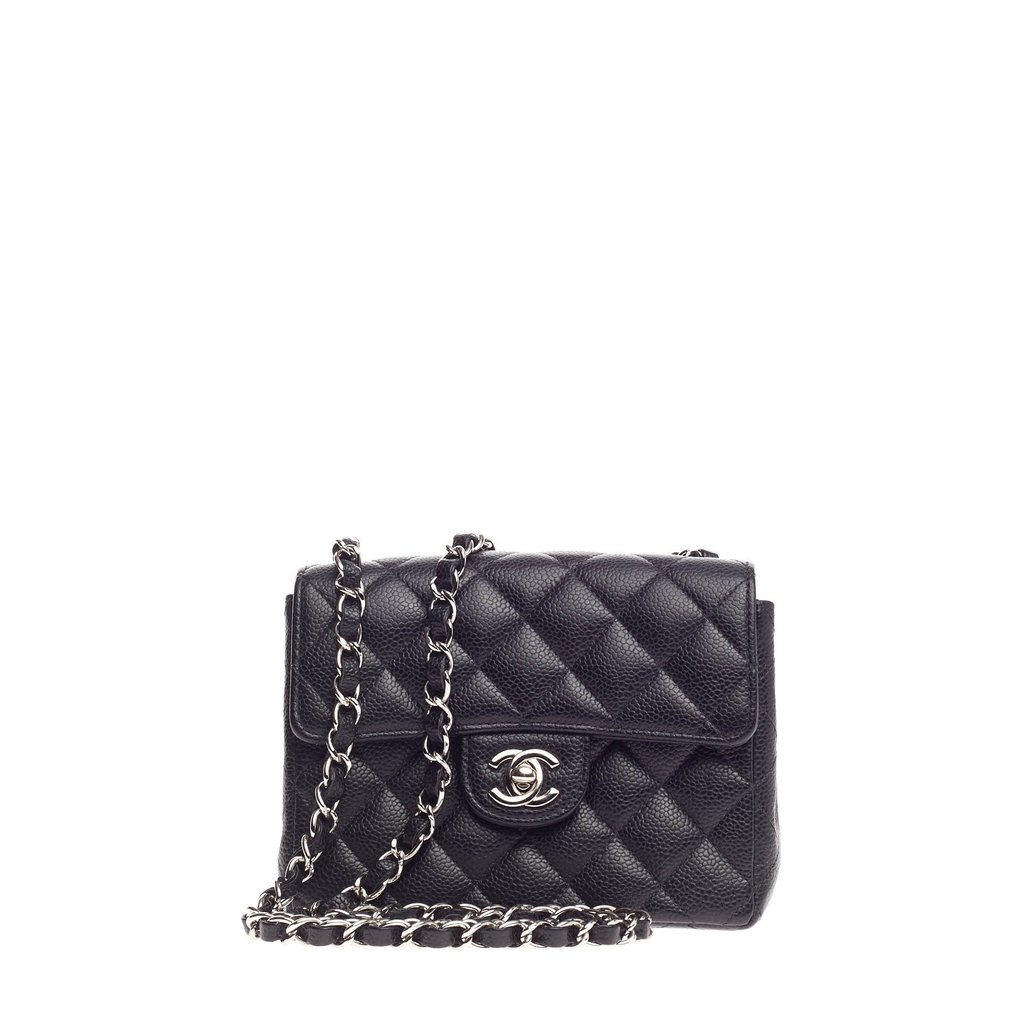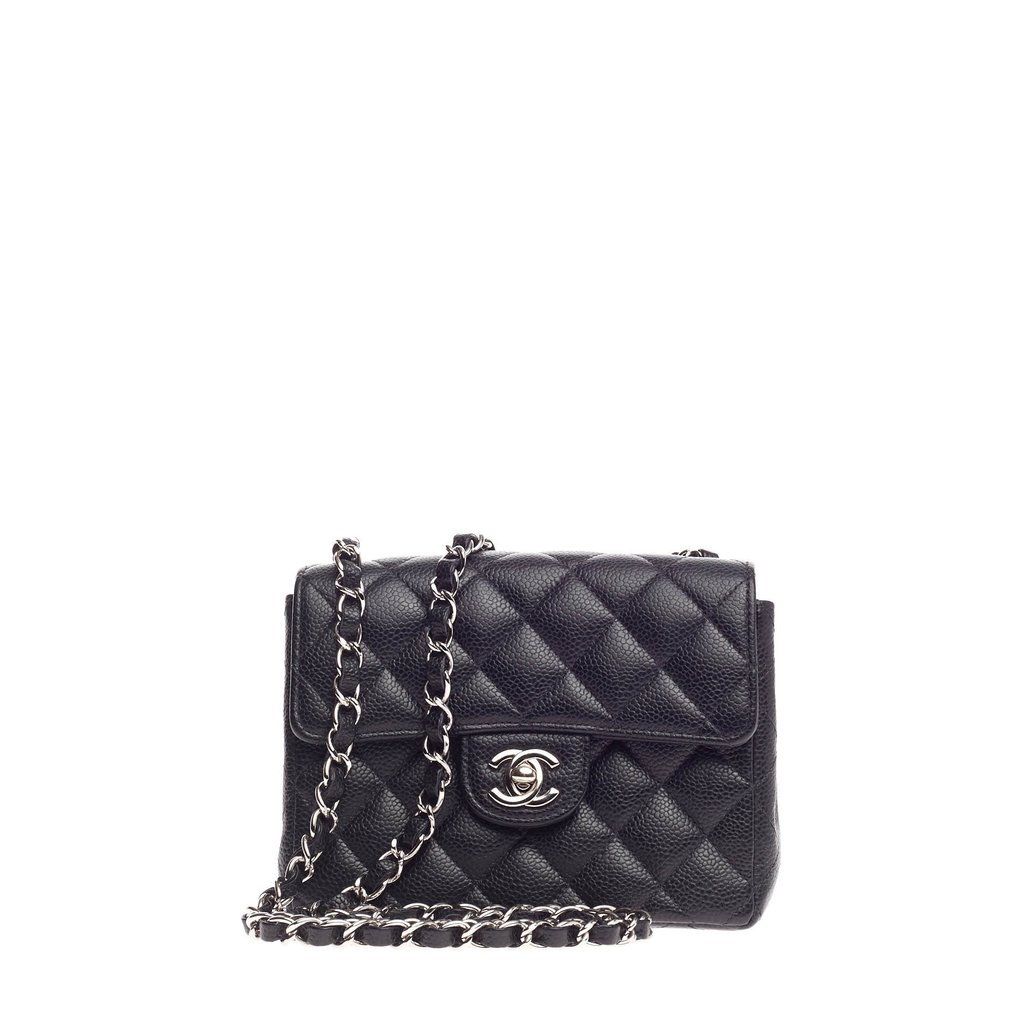 It says it all in the name: classic. Despite the subtlety of this piece, it remains a showstopper due to the iconic double CC clasp, signature quilting, and sturdy yet dainty chain. Due to its square size and it being a single flap, this version is just a smidge lower in price than its larger, double flap companions. If you want to treat yourself, do so with an instantly recognizable handbag that wears well with age.
A soft Gucci tote with both a beauteous blooms exterior and a classic black exterior? Yes, we have it! These blooms are frequently found splashed across the Instagram feeds of notable fashion bloggers and stylists alike. Achieve an on-trend look with this flowering tote, and on the days where you want a classic staple, flip it and reverse it to the versatile black exterior.