RESALE 101
5 Reasons to
Trade
By The Rebag Team, April 22, 2022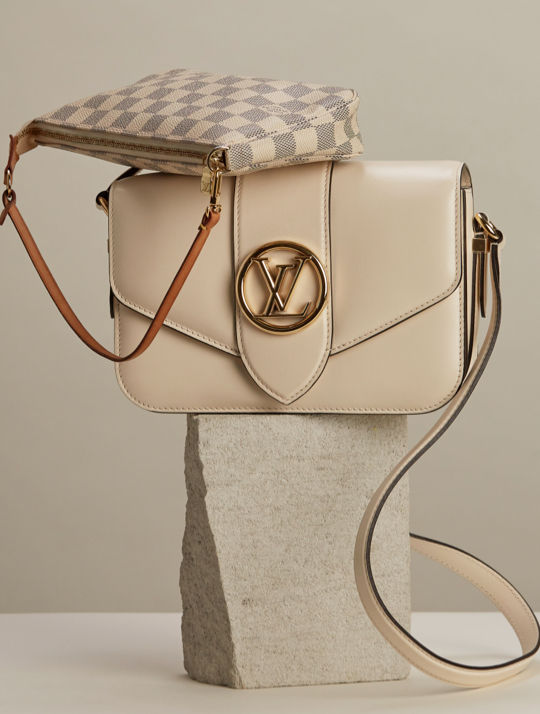 Why should
you trade with

Rebag?
Introducing Trade, Rebag's new system that allows you to refresh your wardrobe and save money on taxes — all in one swift and easy transaction! The benefits of Trade are plenty, and best of all — you earn 20 percent more in Rebag credit when you trade. 
Buy and sell an item in one transaction.
Trade takes away the complications of reselling. It allows you to buy and sell an item with ease in one simple transaction. Select an item, place your order, and ship the item you're selling to Rebag, or drop it off in person at a Rebag location.
Pay only the difference, plus get 20 percent more.
Want a greater return on investment? Depending on the amount of your purchase, you pay only the difference between it and the item you're selling. When opting for Trade, Rebag gives you 20 percent more credit than selling an item for cash. 
Your once-loved item enters the circular fashion cycle.
Fashion is one of the most wasteful industries on the planet, generating approximately four percent of the world's waste annually. Rather than letting your item sit in your closet unused, or sending it to the landfill, sell it to Rebag where it can have a new life span.  
Save money on taxes.
Some states allow trade-in transactions to save money on taxes. Depending on your location, you can save even more money with Trade. To determine eligibility, enter your shipping address at checkout and taxes will be computed automatically.
Refresh your wardrobe.
Have you had your eye on that Chanel 19 bag? Are you salivating over a particular Birkin? Is it finally time to go for that Cartier Love bracelet? One of the biggest benefits of Trade is that you'll get a new luxury item to love — for as long as you're willing to keep it.