KNOWLEDGE
Celine 101:
A history
By Koyaana R. July 29, 2020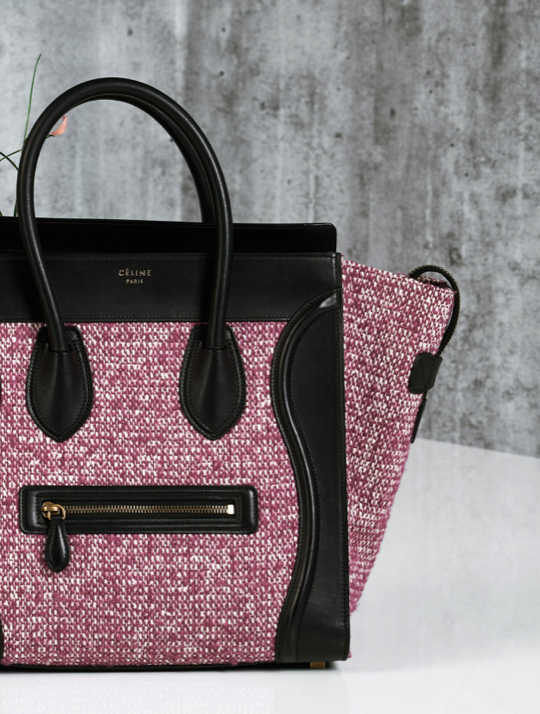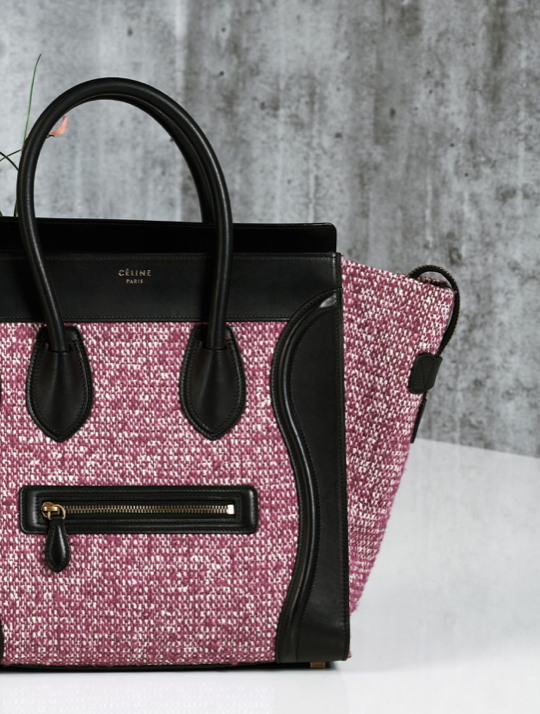 For many, Celine was known as the brand by women, for women.
Former creative director, Phoebe Philo, rocketed the French house into fame with her women-first designs and sleek minimalism, but much has changed since her time. Let's dive into the humble beginnings of Celine, and where the fashion house is to this day.
The Matriarch: Céline Vipiana
Many are surprised to find that the eponymous French fashion house actually started out as a made to measure children's shoe shop. In 1945, Céline Vipiana, with her husband Richard, opened their boutique to offer made to order custom shoes that soon became well-known for their style. In the late-1950s to early-1960s, the couple decided it was time to venture into women's footwear, and soon expanded their operation to include additional accessories and a women's ready-to-wear sports collection. Céline's designs became a new type of contemporary that was more about functionality than frivolity.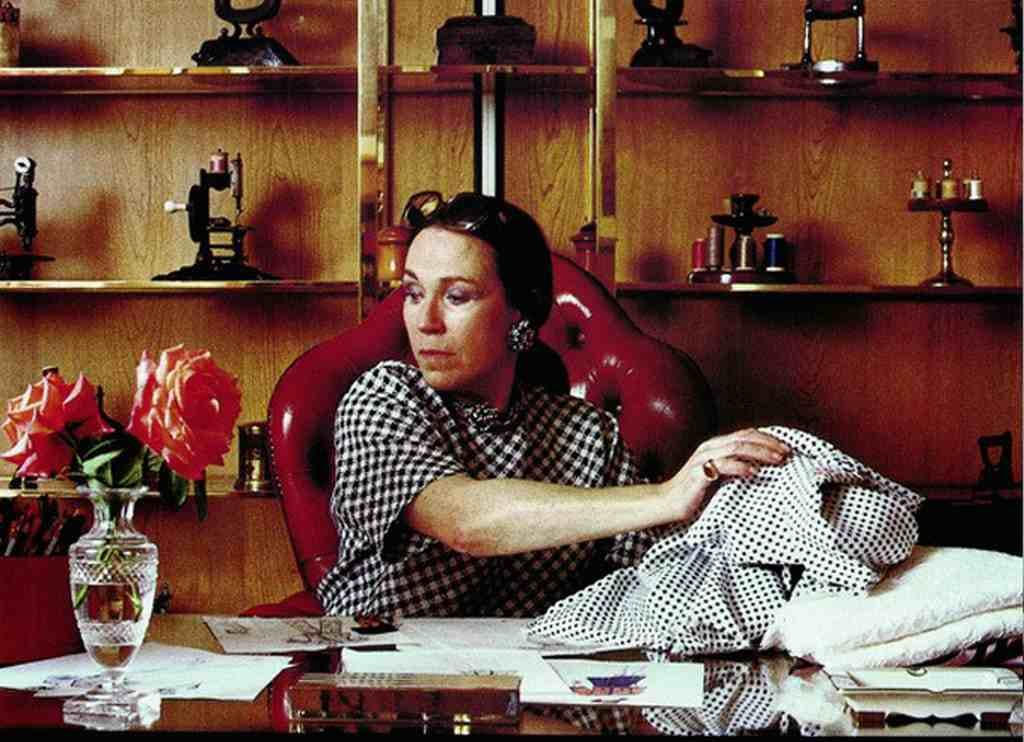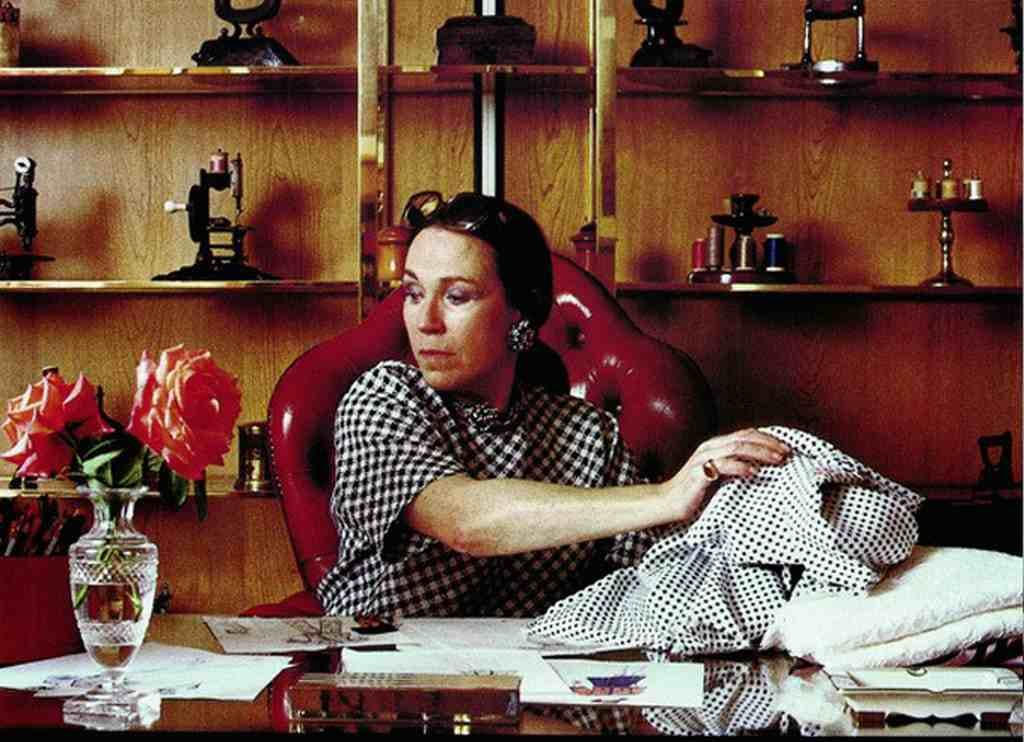 Courtesy of Fill of Taste
Eventually, following the success of their expansion, Céline introduced the brand's first fragrance, Vent Fou in 1963 which boasted notes of galbanum, jasmine, and rose. Céline continued to expand and ventured into bags, belts, and gloves in 1966. Never one to cut corners, Céline opened a factory in Florence, Italy to keep up with the demand for her line without sacrificing the high caliber she was known for.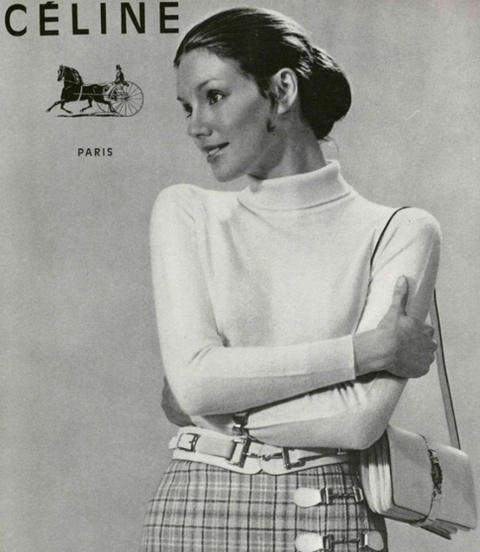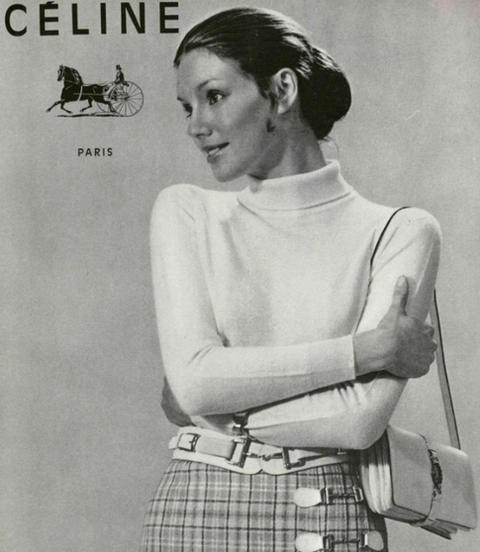 Courtesy of CR Fashion Book
In 1973, Vipiana introduced a newly designed logo that featured an intertwined double C design, called the Blazon Chaine, with an intricate center pattern that nodded to the architecture of the Arc de Triomphe. As the brand grew and extended its reach internationally to cities such as Beverly Hills and Hong Kong, it captured the attention of the CEO of LVMH, Bernard Arnault.
It was in 1987 that Arnault decided to invest in Celine but wasn't until nearly a decade later that he integrated the brand into the LVMH portfolio by purchasing the brand for nearly $3 billion French francs once Vipiana passed away.
Kors was named the first creative director of the Celine brand in 1997 and made it his mission to revamp it into a powerhouse that the LVMH conglomerate would be proud of. His vision did just that and he put the defunct brand back in the sights of the fashion elite. It was a slow process but in the time that Kors was at the helm, the brand became more recognizable and desirable. When he left in 2004, it would prove to be a tough transition in finding the next creative head that would be the right fit.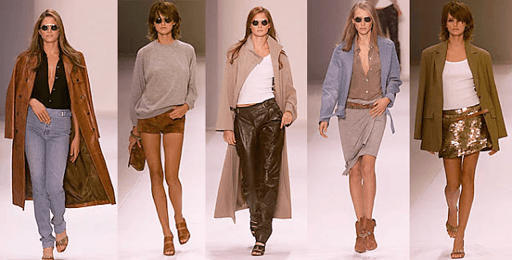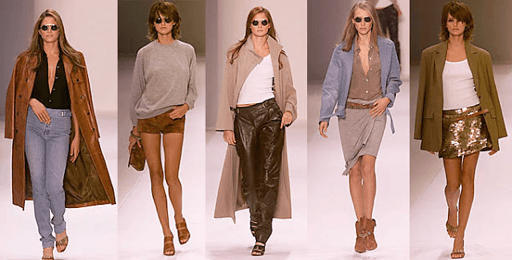 Courtesy of Mame Fashion Dictionary
Roberto Manichetti and Ivana Omazic (2005-2006, 2006-2008)
This time marked as a disappointment for the brand. The buzz of Michael Kors's reign soon died down and the brand began to flop. LVMH brought in two established creative directors but neither seemed to be up to the task. With only a year at the house for each of them, Manichetti and Omazic's failure to transform the brand forced LVMH to make a pivotal decision.
Phoebe Philo: #OldCeline (2008-2018)
After her stint at Chloe, Philo took a two-year sabbatical away from the fashion industry to be with her family. In 2008, Philo was offered the position of creative director for Celine, which she accepted. The following decade would prove to be a powerful era for the brand, unlike anything they had ever seen before.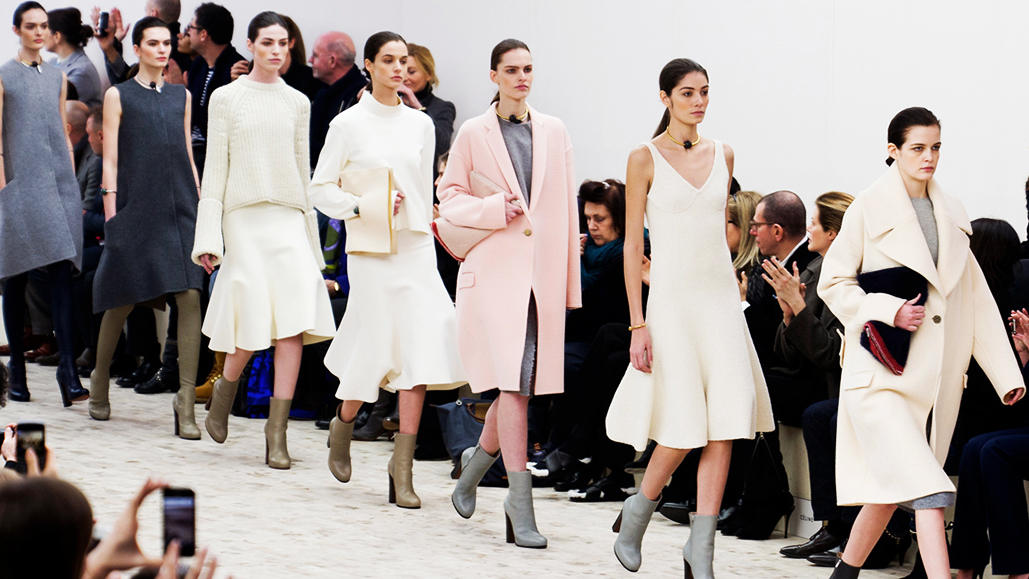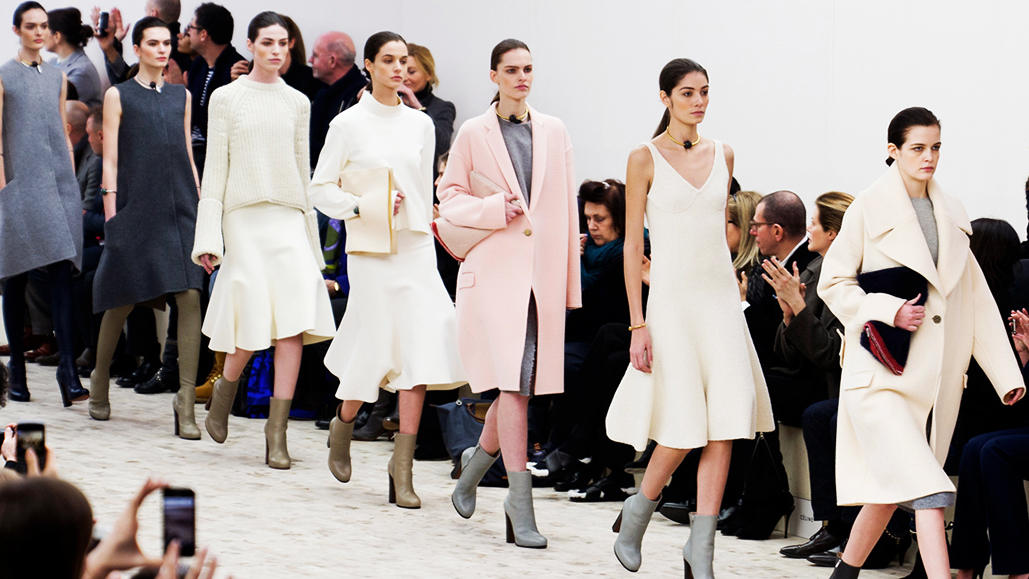 Philo's vision minimalized the brand's aesthetic and completely pushed it in a new direction. It was feminine, minimal, and was quickly gaining recognition among the fashion elite. Her flattering silhouettes, simplistic cuts, and lack of embellishment shot the fashion house beyond expectations and marked a turning point in the success of the namesake. However, this was not to last. After a decade of success, Philo announced she was stepping down much to the chagrin of her diehard fans, the Philophiles. As the announcement swept through the industry, an ominous hum lingered in the background from unanswered questions and uncertainty. Would the next director continue Philo's work and carry out her vision? Was this a new era for the brand?
Hedi Slimane: #NewCeline (2018- Present)
Hard. Edgy. Punk. All words that could be used to describe the vibe that Slimane cultivated for Saint Laurent. With a successful rebrand under his belt with Saint Laurent, it was unnerving for many to see what he would accomplish for Celine when it was announced that he would be taking the reigns. Surely, he would pay respect and homage to the current loyal clientele? Sadly, this was not the case. When Slimane's first collection appeared on the runway, it was what many, if not all, had feared. Though true to his own style, Celine seemed to have become a carbon copy of Saint Laurent. No longer did neutral colors and well-tailored pieces grace the runway, but tight short dresses, heavy hardware, and leather on size double zero models made its way down the catwalk, a far cry from the cool and sophisticated looks many were hoping would remain. To top it off, he unveiled a new logo dropping the accent from Céline, making it simply: Celine. Though it has been a year since the unveiling of his direction for women's ready to wear to harsh reviews, a new turn of events has prompted more questions.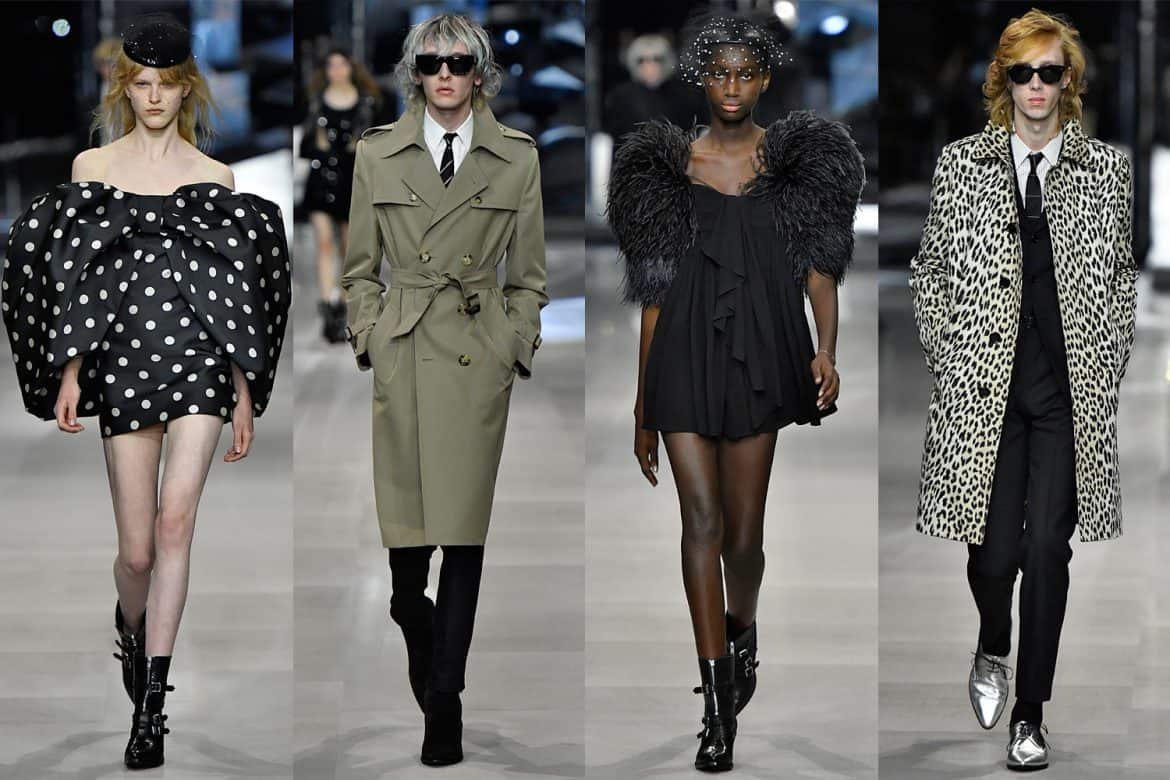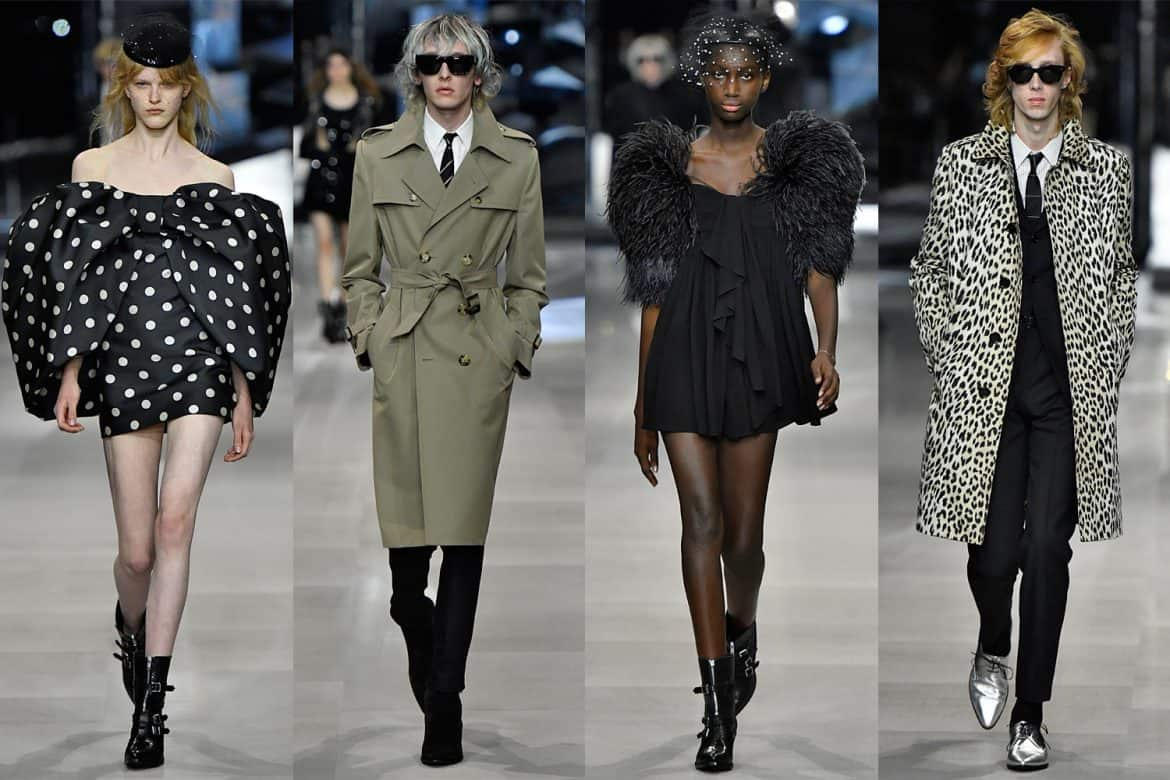 Courtesy of Fashion Week Daily
Celine was known to focus on women and their needs, until now. Slimane is known for his menswear, which prompted the questions; why women? What can he do for such a feminine brand? We may now have our answer, it may not have been about the women's wear at all, but an opportunity for the brand to shift more of its focus to men, who make up less than 25% of the retail market. Celine has men's pieces, however, it has never been at the forefront of its focus. As the Slimane era continues to unravel, we will see where Celine settles after all the dust has cleared.