DESIGNER 101
Chanel 101:
The Classic Flap, also known as The 11.12
By Koyaana R. July 29, 2020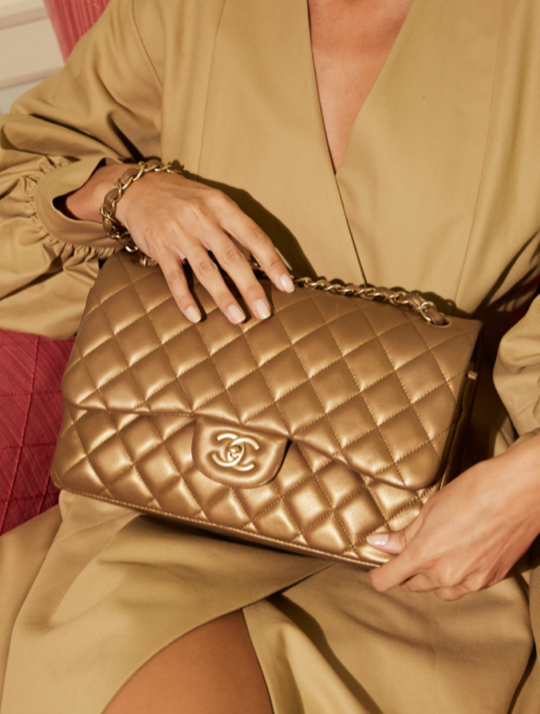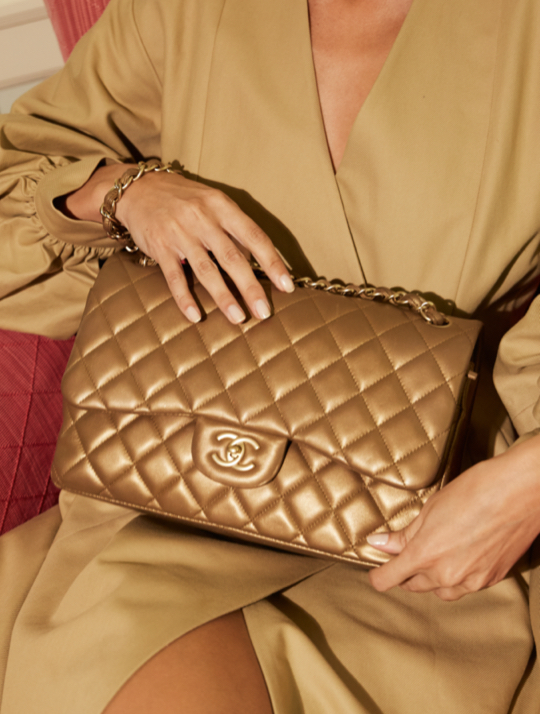 For the handbag- obsessed, there is perhaps no greater
bag than the Chanel Classic Flap, or the 11.12. The 11.12 has been around for decades, making it one of the few true classic pieces that has managed to remain popular and retain much of its value with retail price increasing as often as two times a year.
With the demand unlikely to decrease, this Chanel flap bag is often a safe investment in the resale market, and even at retail, making this the ultimate classic handbag to add to your collection.
The History of the Chanel Classic Flap Bag
Gabrielle "Coco" Chanel introduced her first iteration of the classic bag with flap in February of 1955. Now known as the 2.55, it was revolutionary because of its functionality; the shoulder bag freed women's hands to do other things than hold a cumbersome handbag. While significant, this was not the bag that would ultimately become synonymous with her brand. It wasn't until Karl Lagerfeld took over as creative director in 1983 that the Chanel Classic Flap bag was created. Lagerfeld reinterpreted Chanel's 2.55, adding a few significantly different features including a leather woven chain and the Double C turn-lock closure. The now-classic flap bag was an immediate success, garnering the attention of the fashion world and becoming a status symbol around the globe. Since then, it has not lost traction and continues to be in demand.
In spring 2021, Chanel renamed the Classic Flap the 11.12, named for the original Medium Classic Flap's style code — A01112. The Medium Classic Flap eventually evolved into a number of sizes and styles, and they now all carry the official name 11.12.
11.12 Sizing Reference
The Classic Flap bag, or 11.12, is popular thanks to not only its simplicity, but its availability in a myriad of leathers, sizes, and hardware combinations. There are two main variations of the Classic Flap, a double or single flap. The double flap version has an extra interior flap that closes off the interior and separates it from the main exterior flap. The single flap version only consists of the main exterior flap. It is often discussed that the single flap version is lighter, significantly so for the two largest models.
While the main concept of the 11.12 has remained the same, some of the sizes have varied in proportion over the years. These are current sizes offered (double flap variations pictured):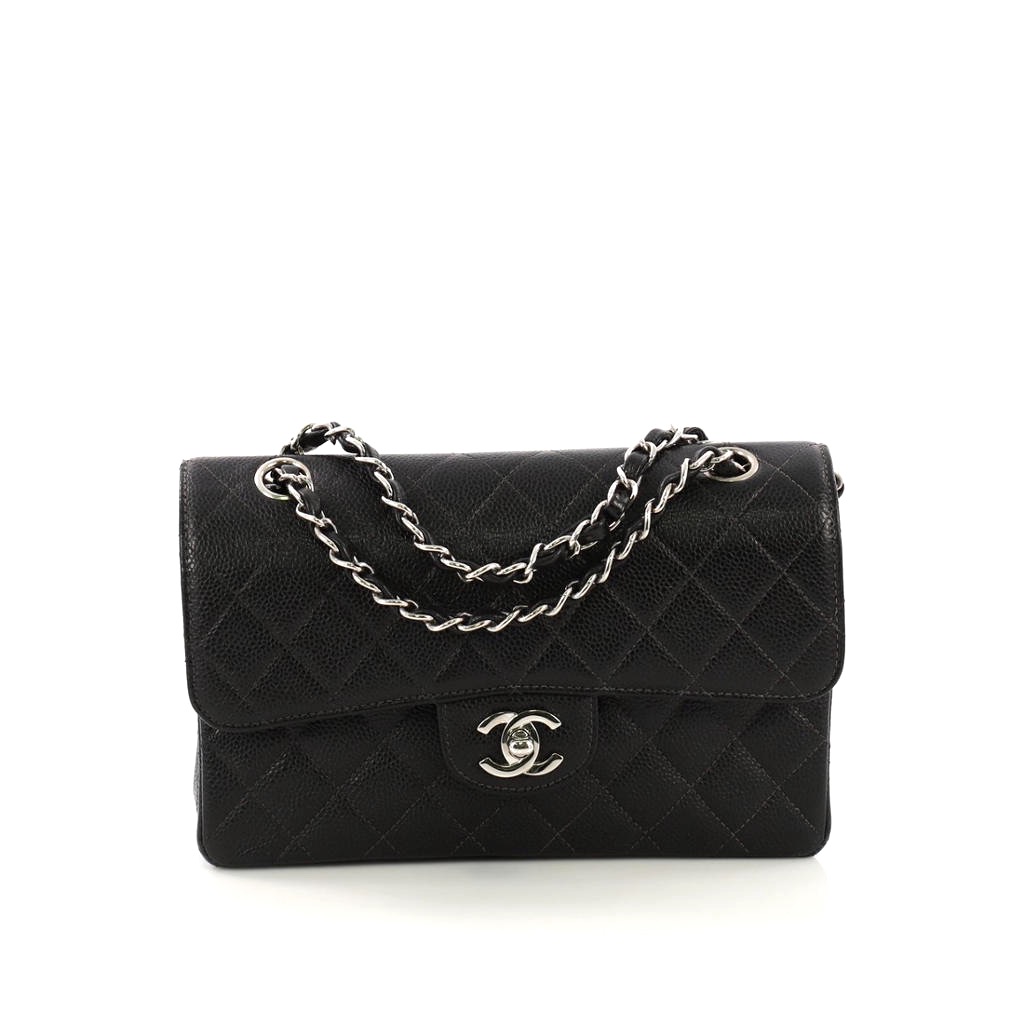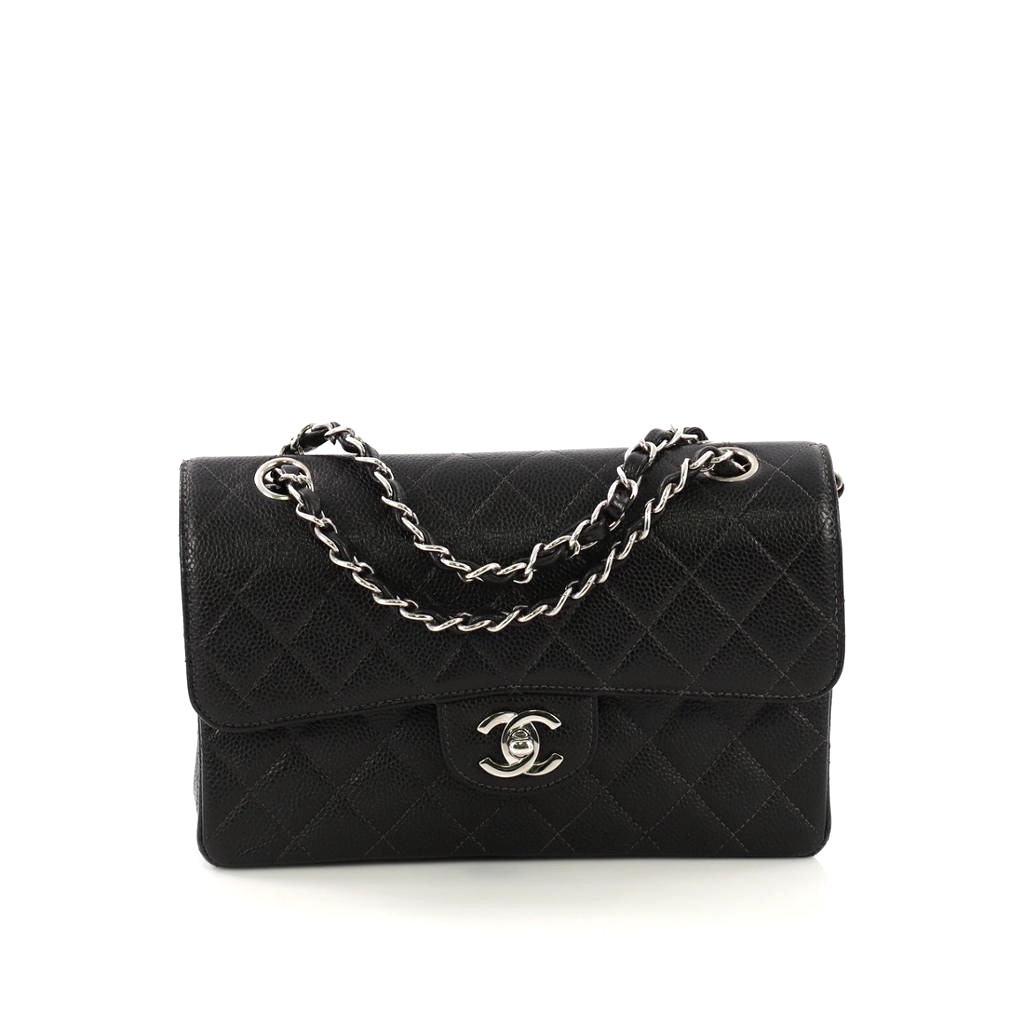 Small
Base Length 8 Inches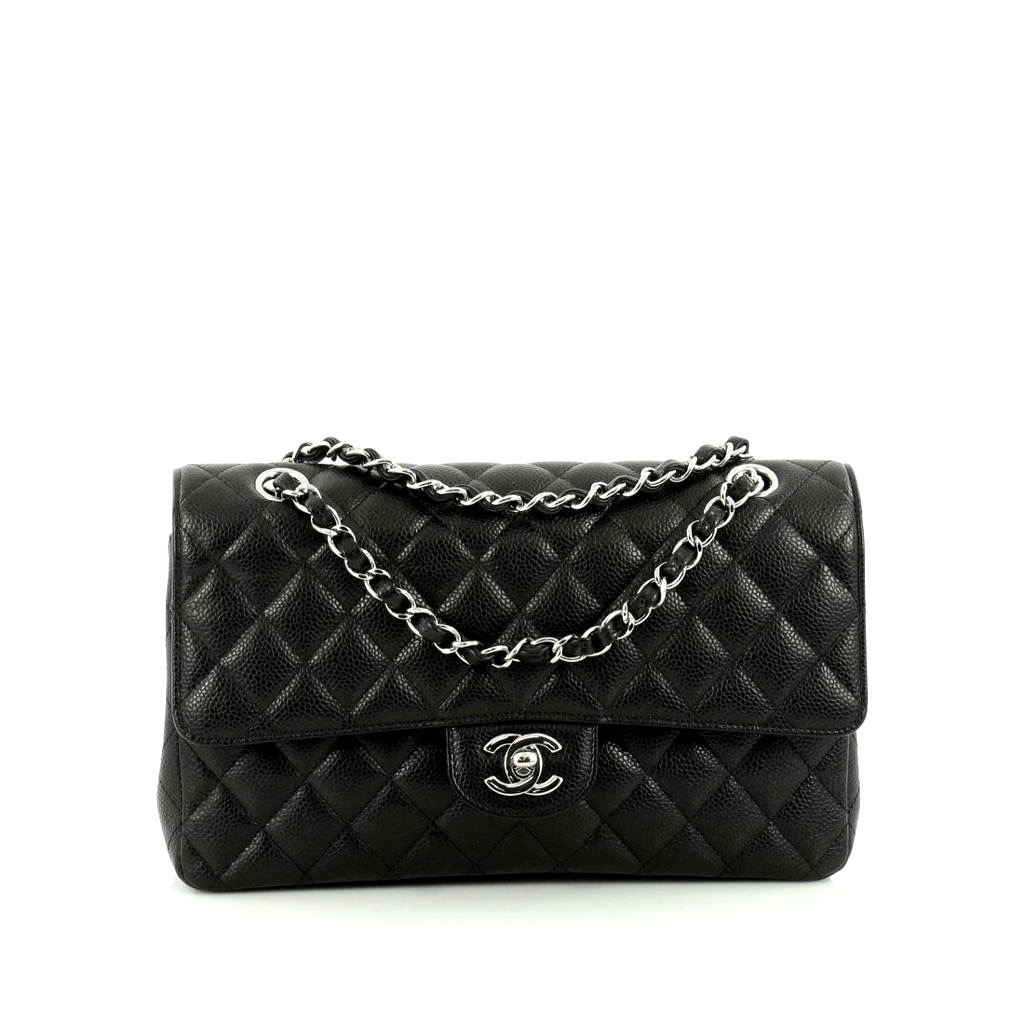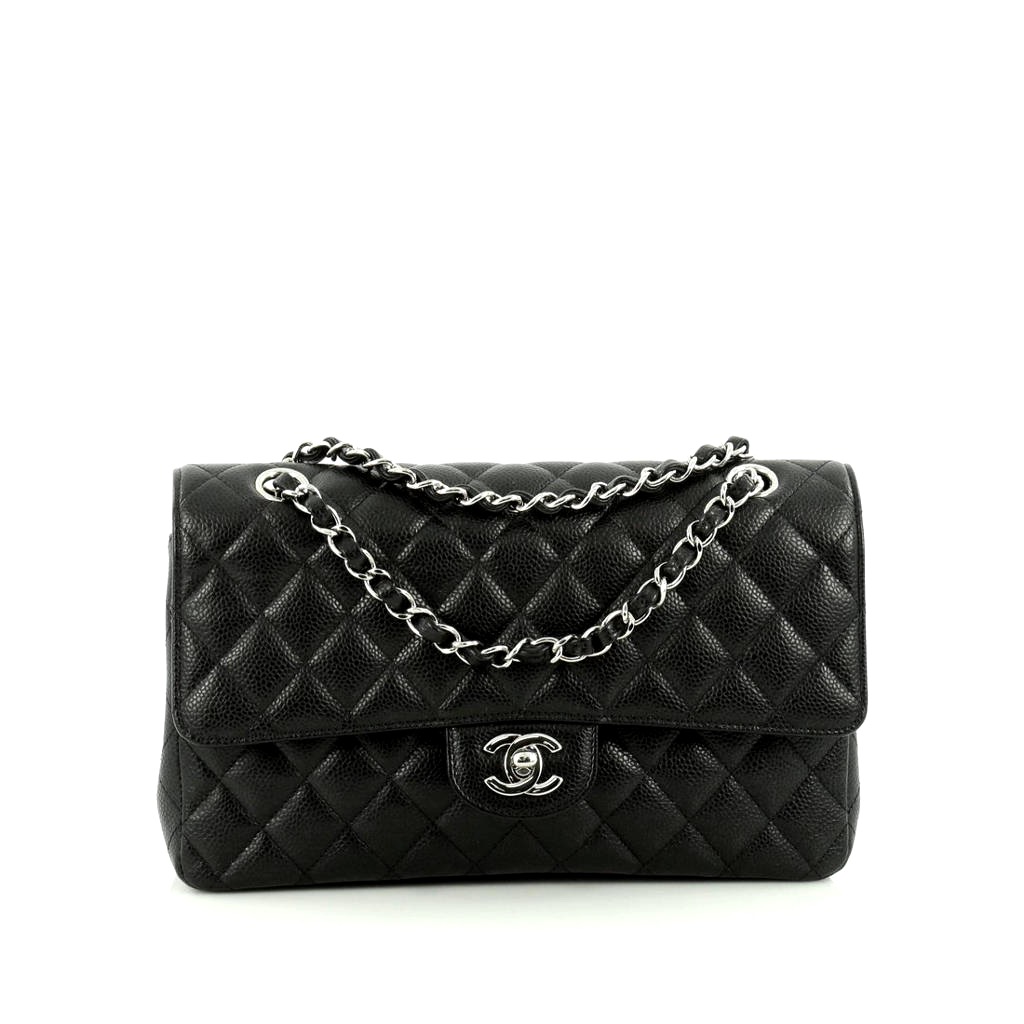 Medium
Base Length 10 Inches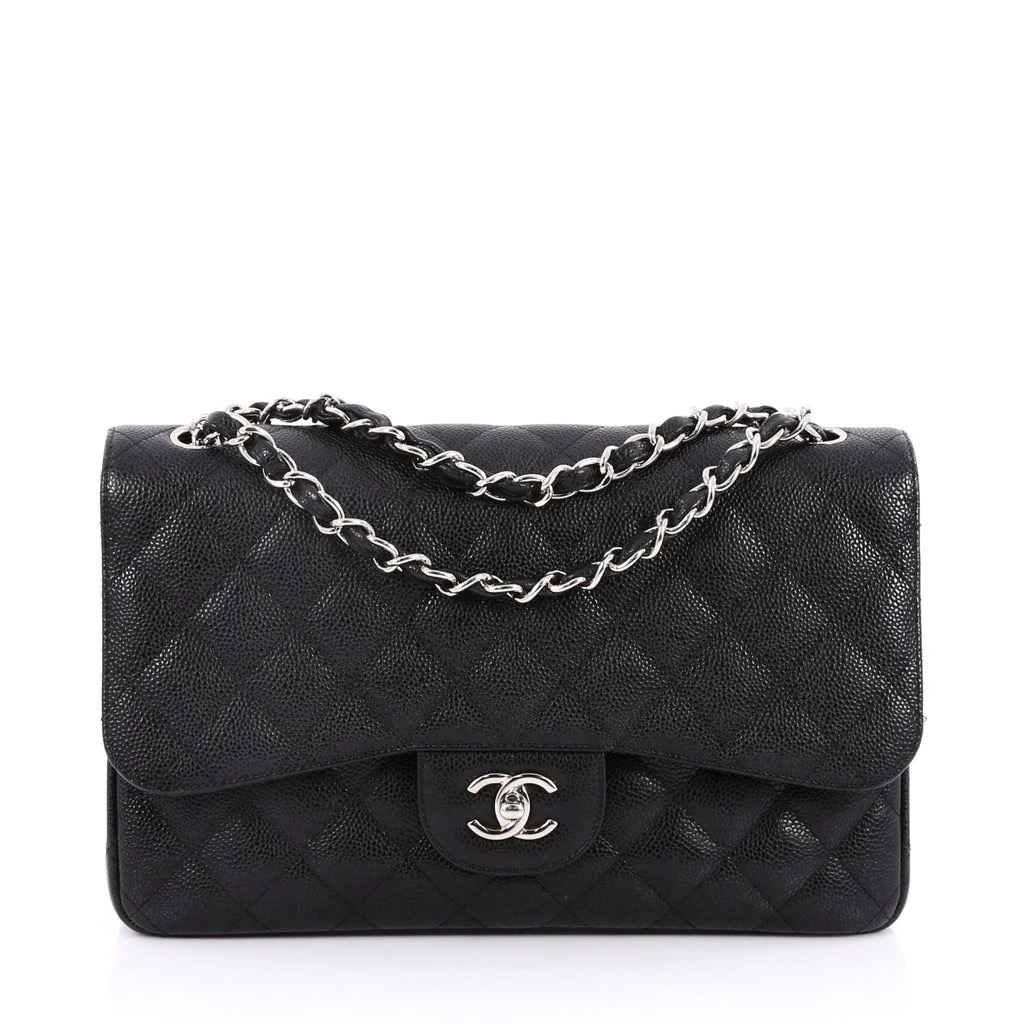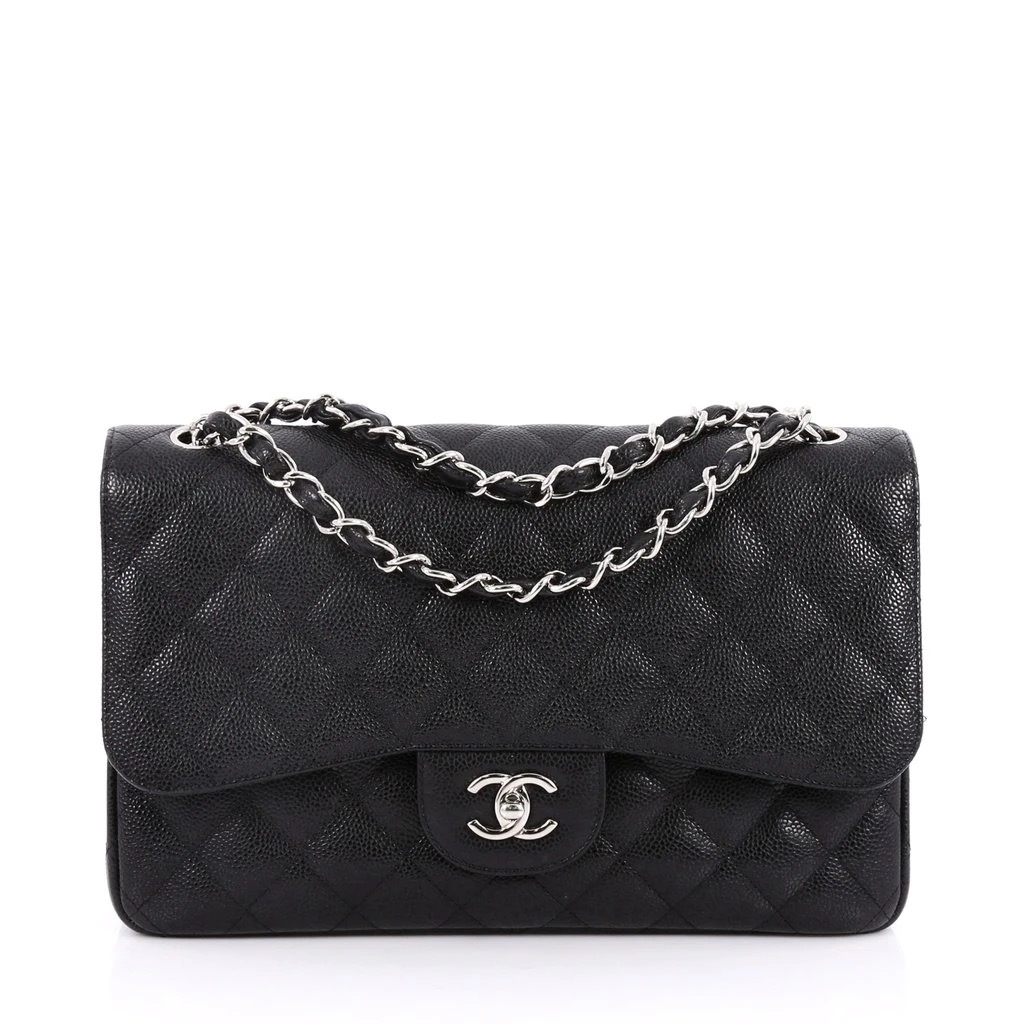 Jumbo / Large
Base Length 12 Inches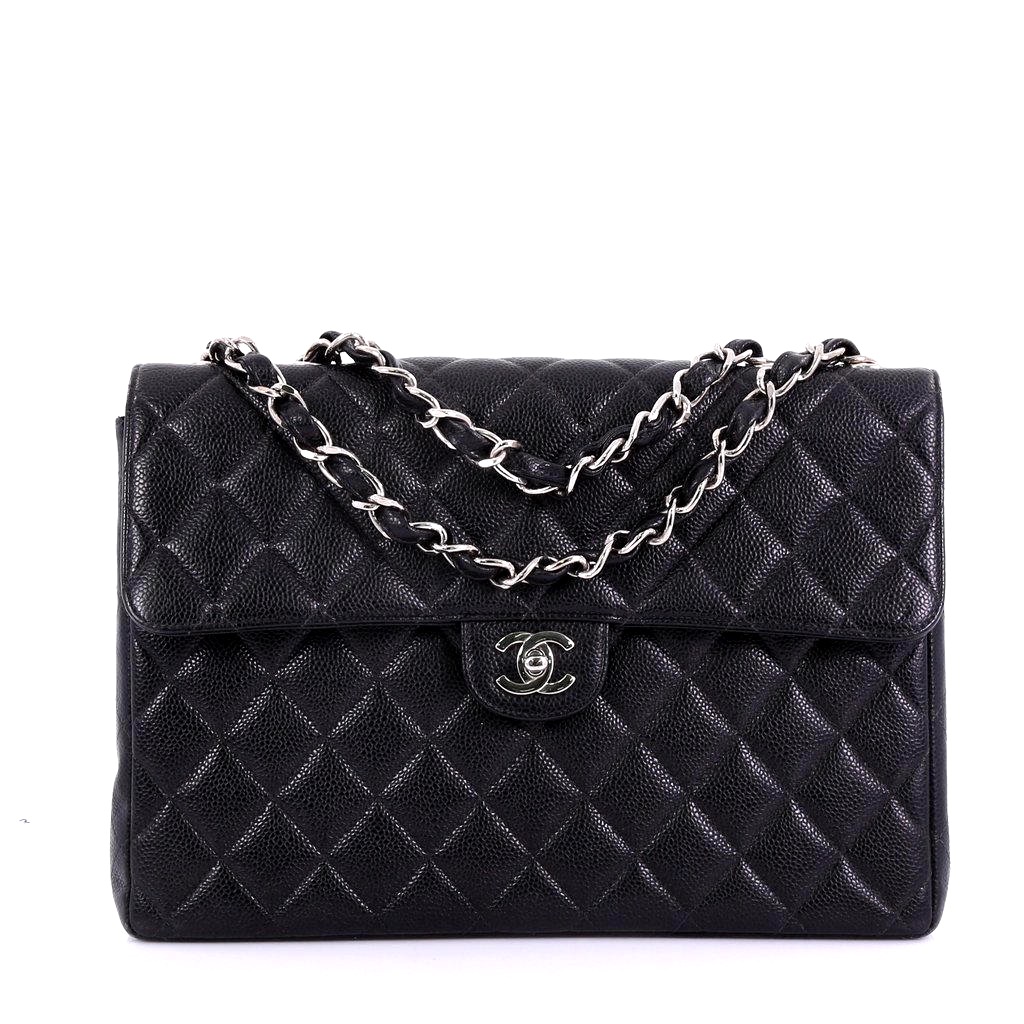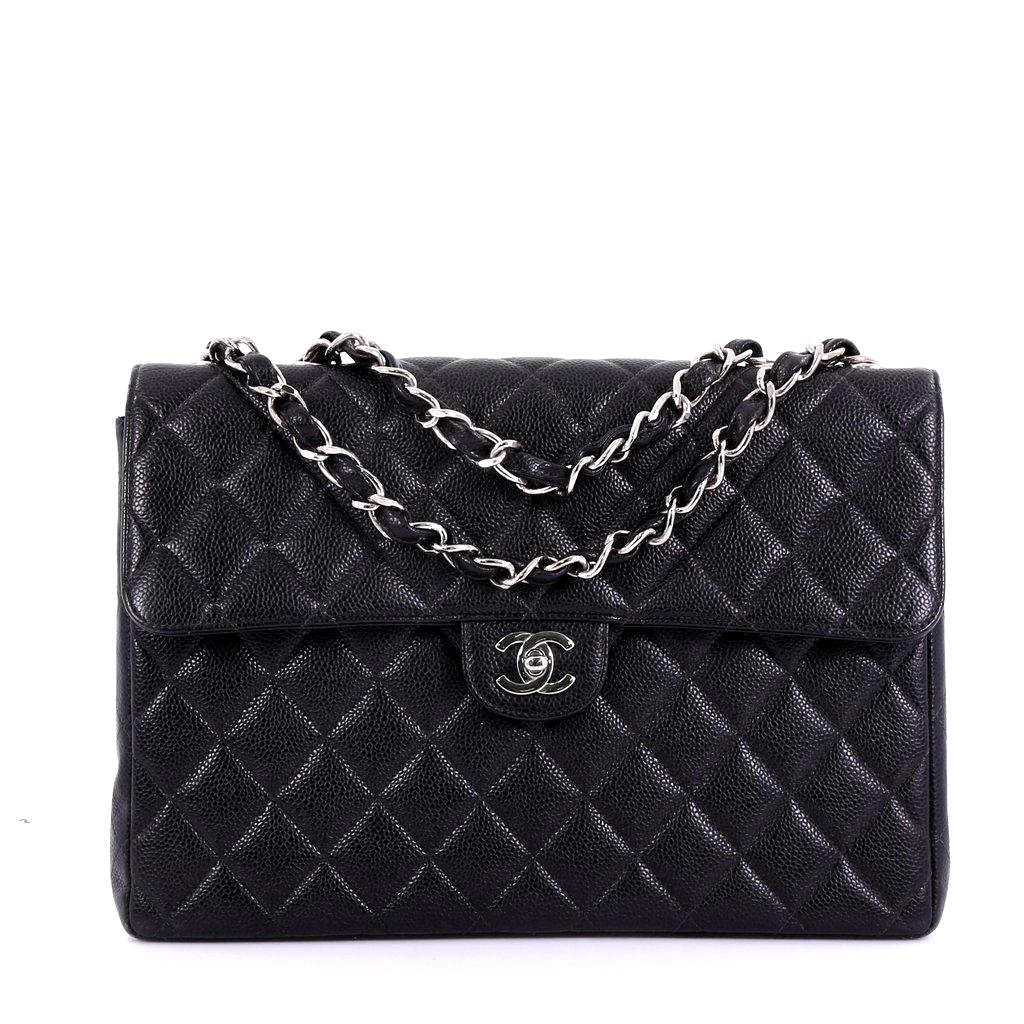 Maxi
Base Length 14 Inches
Examples of 11.12 Size Variations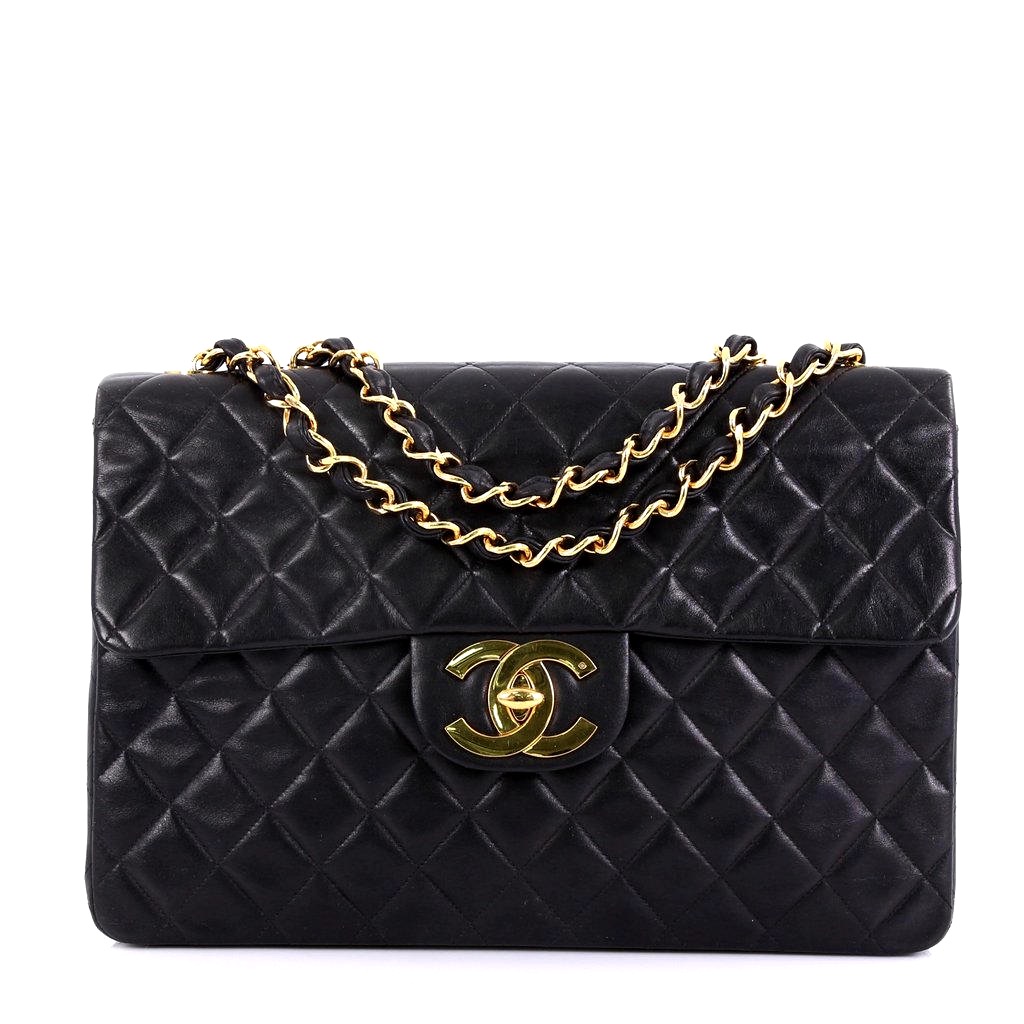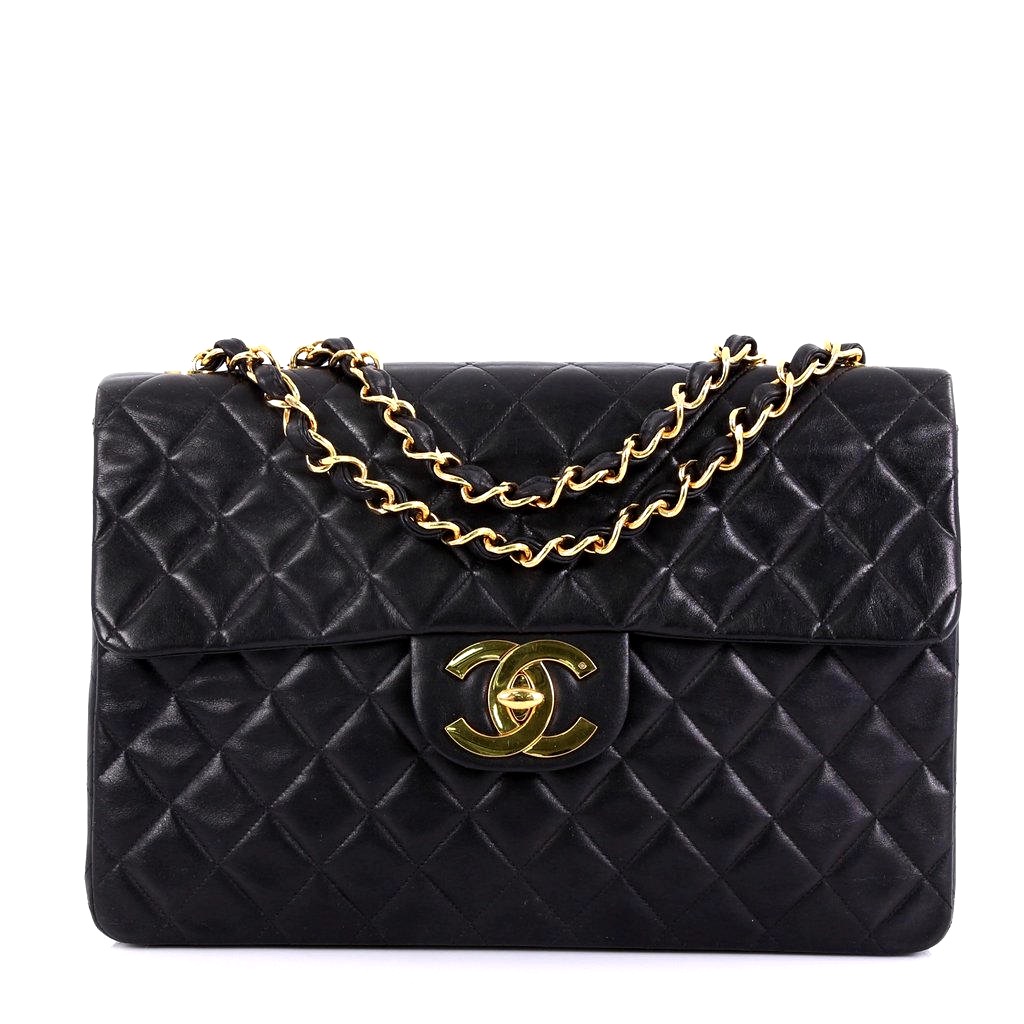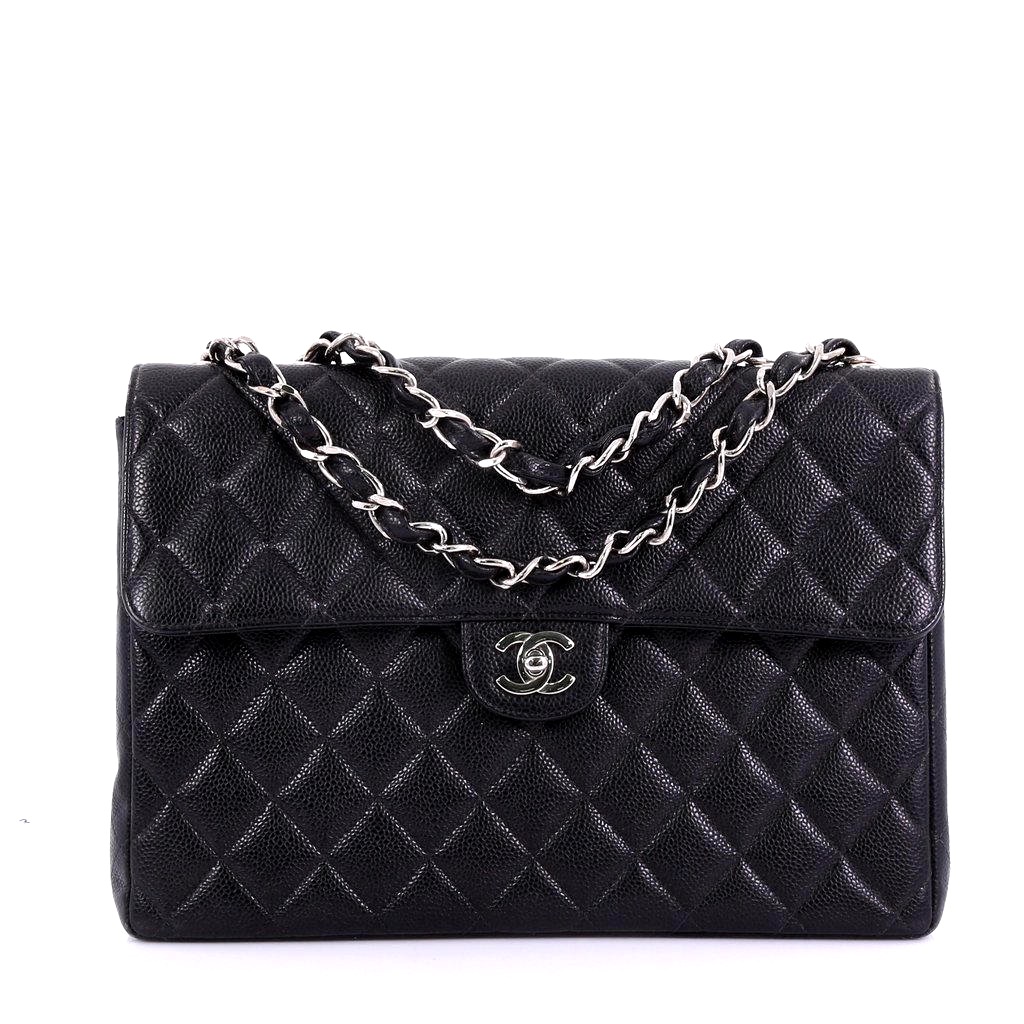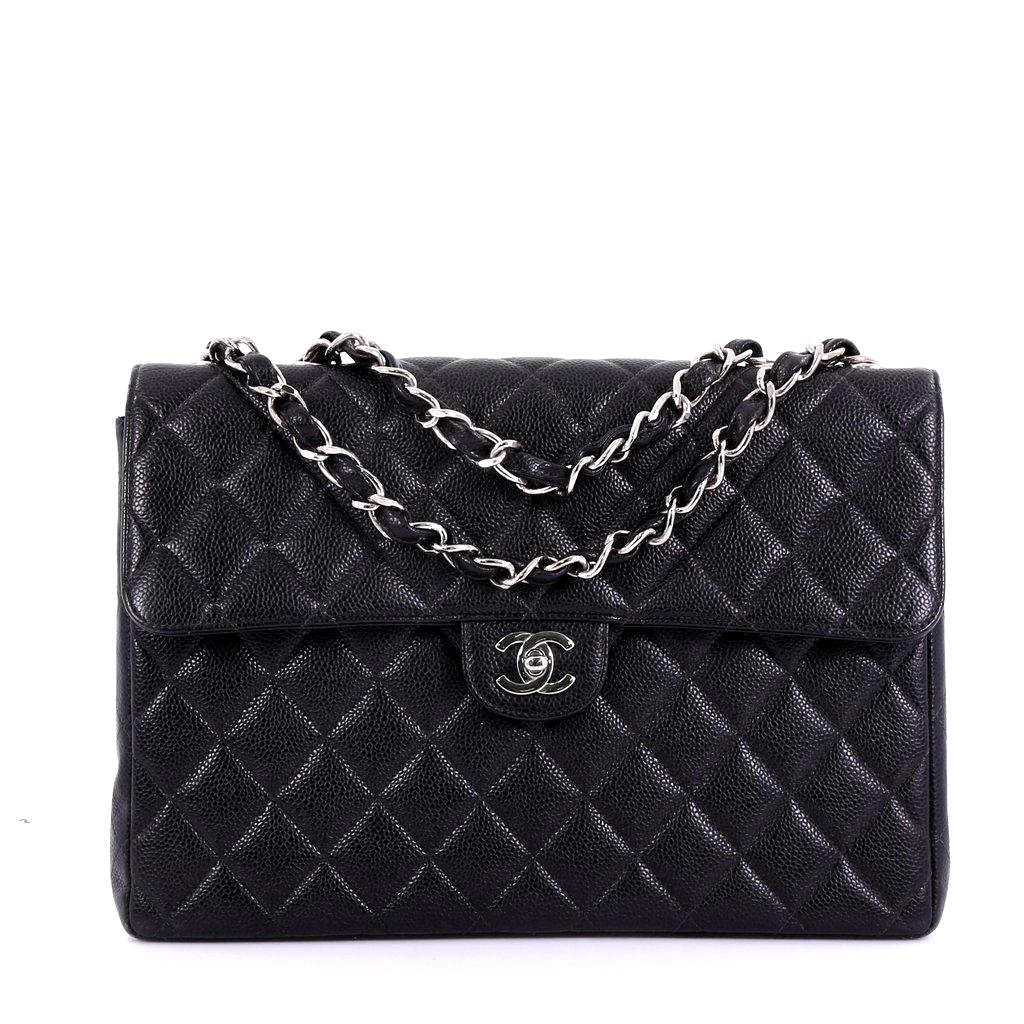 You may often see square mini, mini, extra mini, and east-west sizes available, however, these are not actually considered Classic Flap bags by Chanel, which is why their retail price differs so significantly. These are seasonal pieces with the exception of the East-West (discontinued in 2010) and are not considered Classic Flaps. However, Chanel releases new colors and materials every season in these sizes that match the Classic Flap offerings.
While Chanel tends to stick with classic or seasonal combinations, there are often limited editions that they will release to commemorate special collections.
11.12 Quilting, Materials, and Hardware
There are two quilting types available for the 11.12: the iconic classic quilt and the chevron quilt. The iconic diamond quilting has become a signature for the brand while the chevron version has become more popular with younger customers looking for a classic piece with an updated feel.
The 11.12 has been available in many types of materials over the years ranging from various leathers to interesting textiles. However, the two most popular options are caviar (referred to as grained calfskin) and lambskin. Caviar is recognizable by its unique texture, which is where the name comes from as it resembles caviar. Lambskin is known for its buttery smooth finish and delicate nature.
When it comes to hardware there have been several changes over time due to the availability of materials. In the past, hardware was plated in 24-carat gold, but the practice has been discontinued as of 2008. Currently the most common colors available are silver, gold, light gold, and So Black hardware. Occasionally, special editions will be made in other hardware options including matte or antiqued silver or gold, ruthenium, and iridescent metals.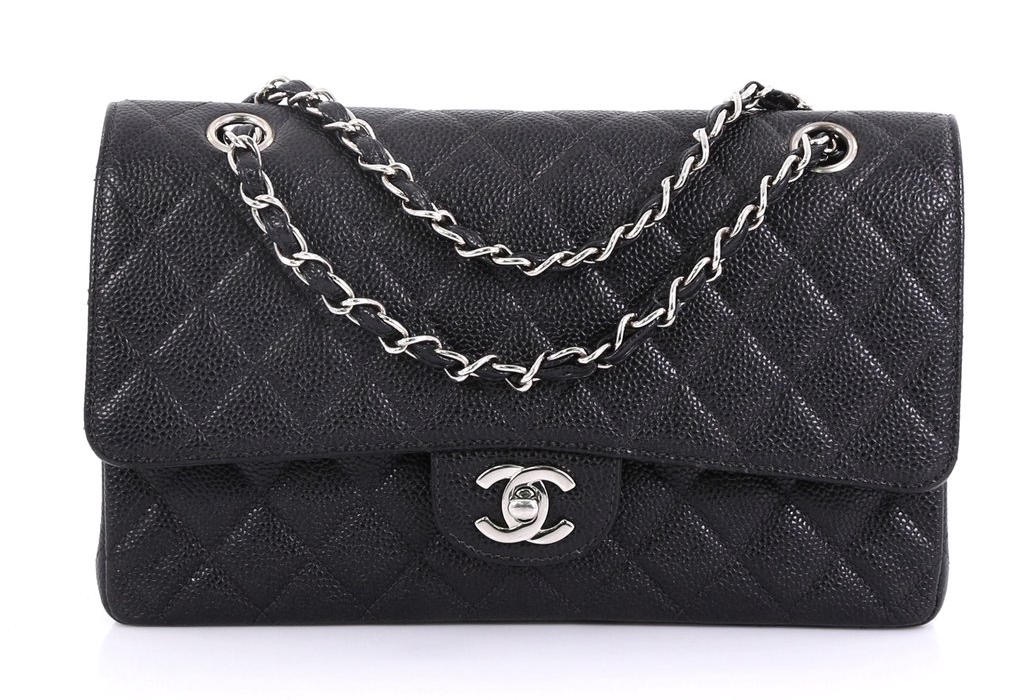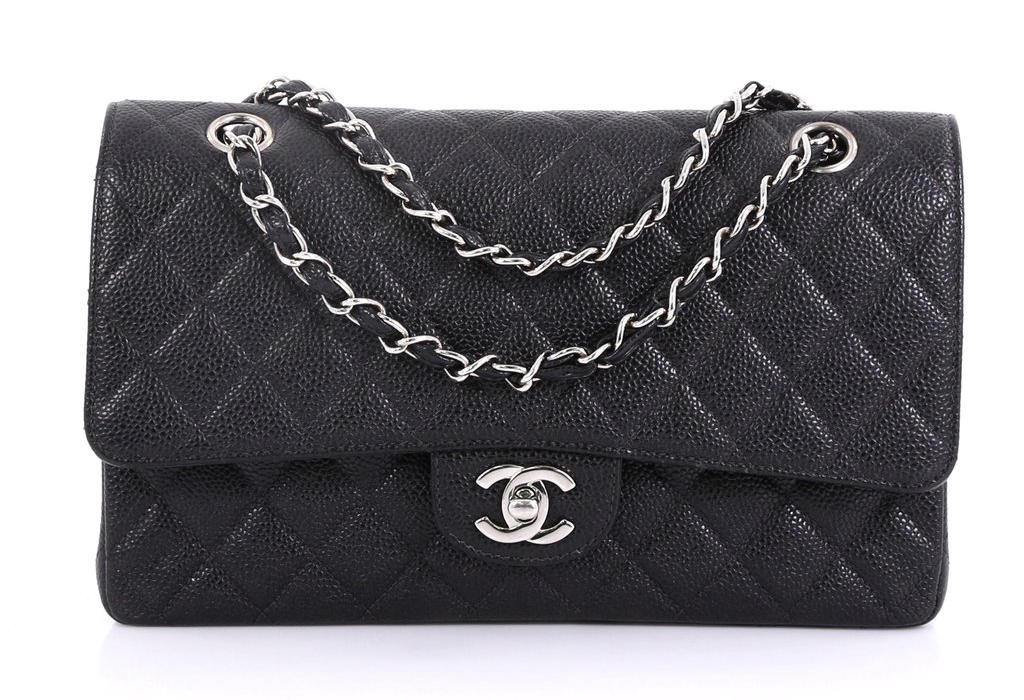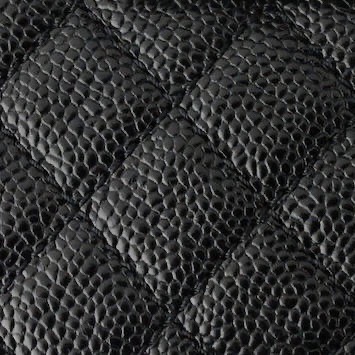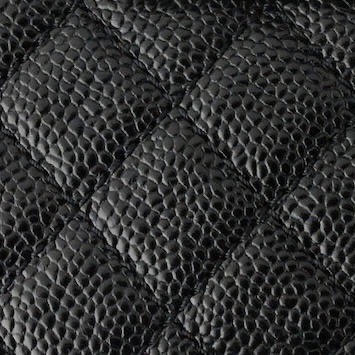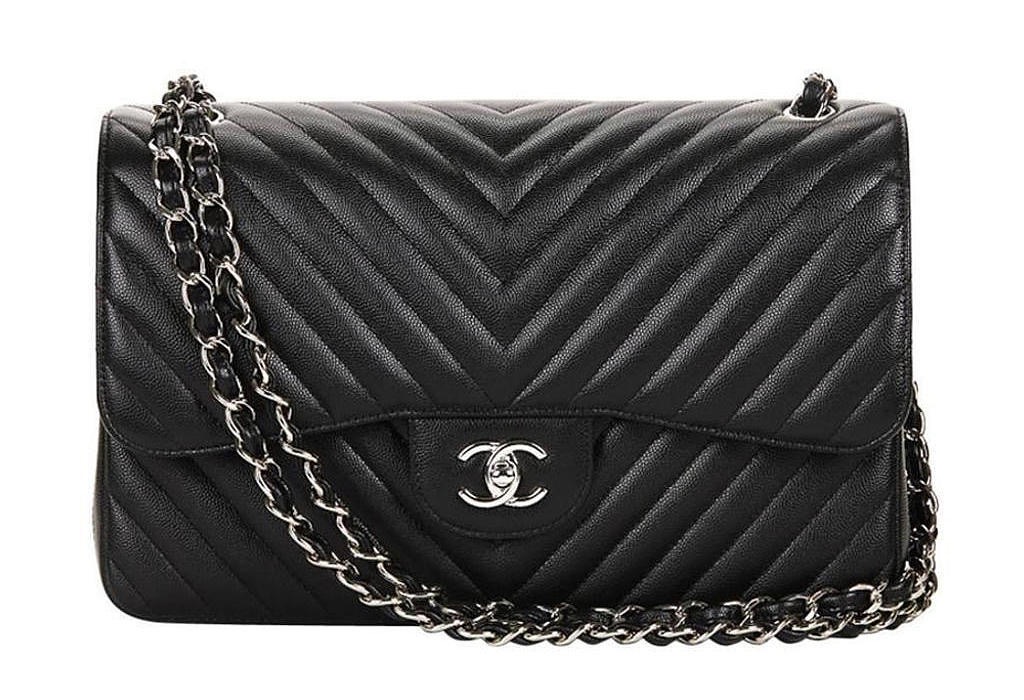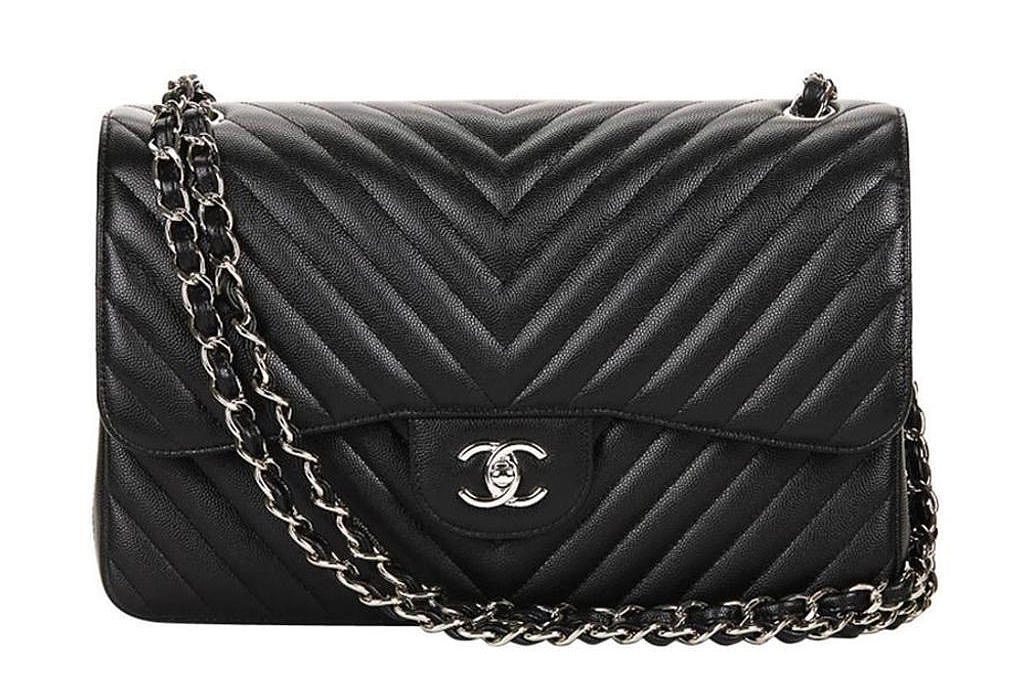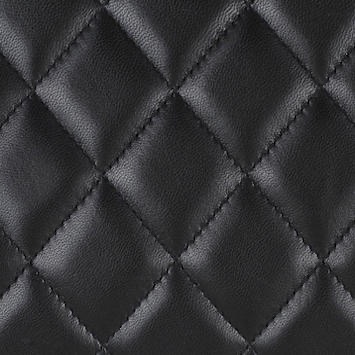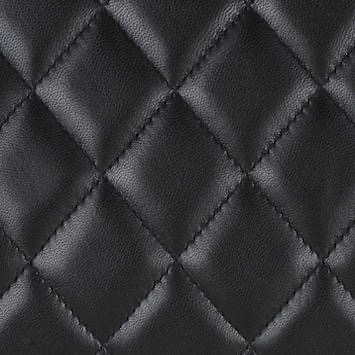 11.12 Special Editions
While Chanel tends to stick with classic or seasonal combinations, there are often limited editions that they will release to commemorate special collections. These have a retail price that is more expensive than their classic counterparts and are made in much smaller quantities.
So Black
The So Black edition is one of the most sought after variations of the Classic Flap. It is not clear how many of this bag are made each season, but they are incredibly difficult to find and sell fast when they reach boutiques. It is characterized by its use of a black body and matching black hardware (whether glossy or matte).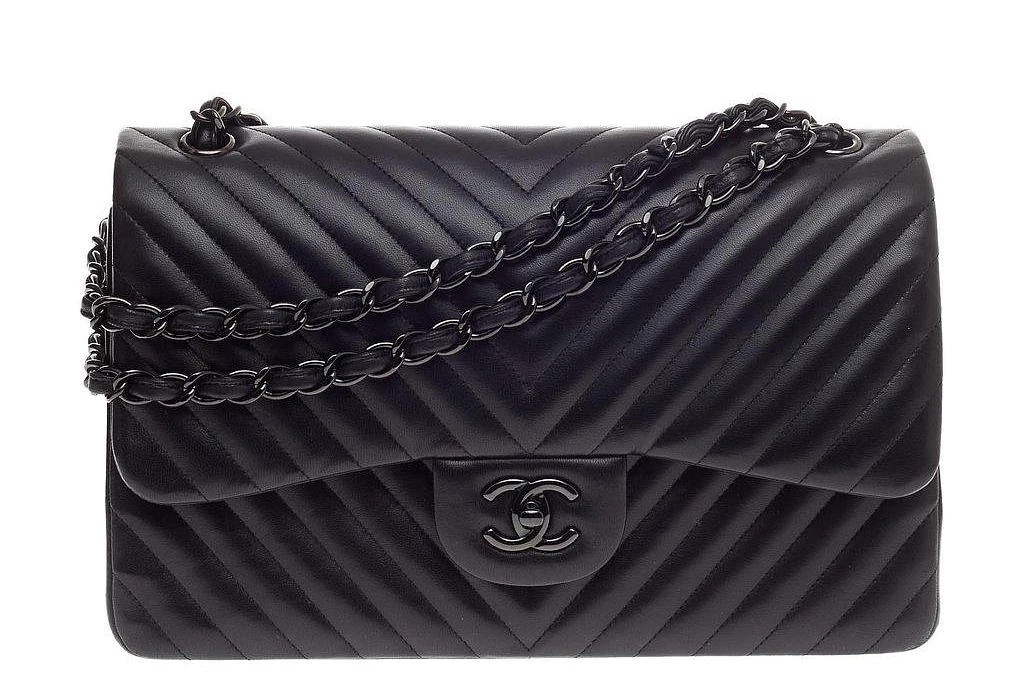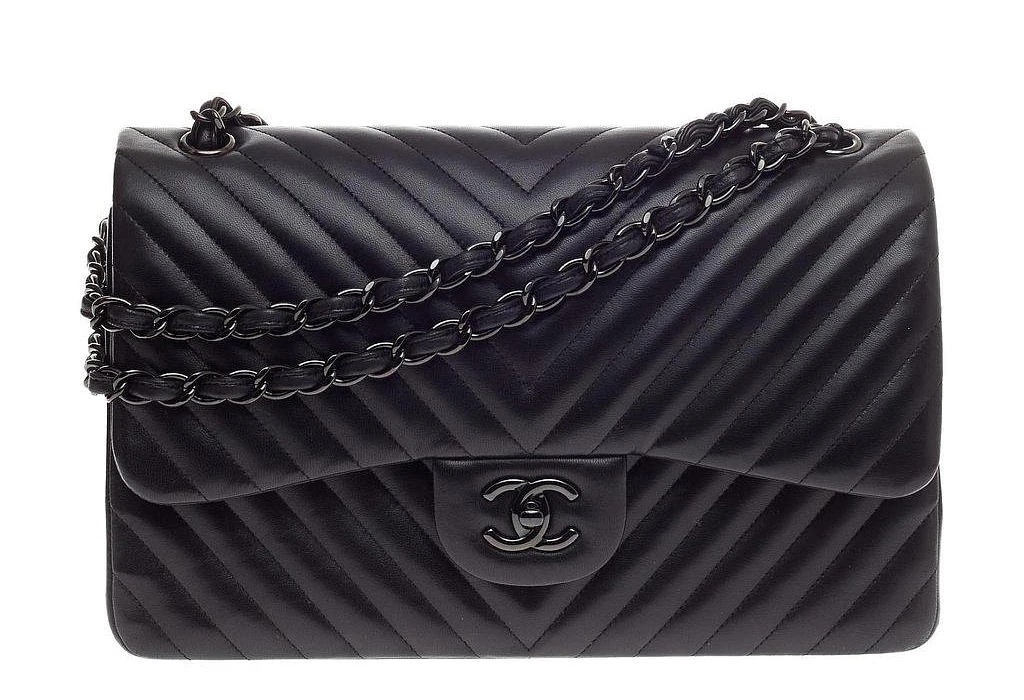 Iridescent
In Chanel's Cruise 2016 show the Classic Flap was unveiled with a new look, outfitted in the mermaid-esque aesthetic. Up until recently, the iridescent version of various items was near impossible to find. However, in the last year, Chanel has made an effort to create more items with shimmery leather and rainbow hardware although the Classic Flap has not been rereleased.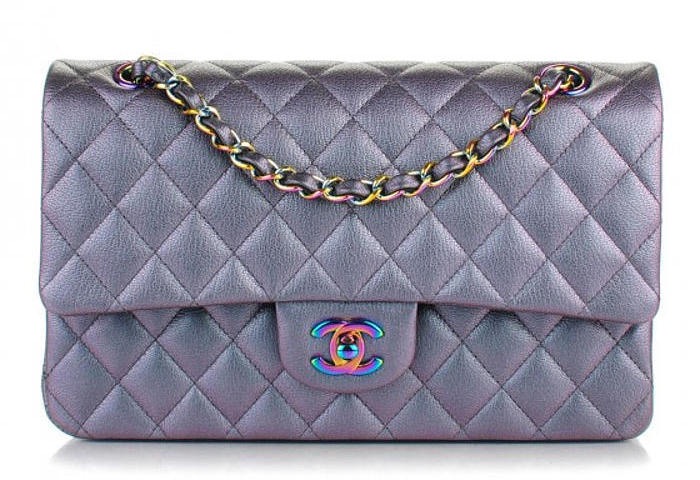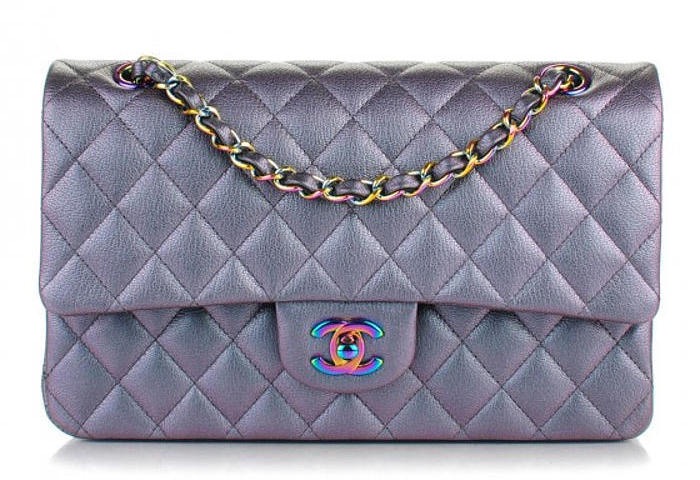 Métiers D'art
Each season Chanel releases dozens of bags on top of the seasonal variations of their staple products. In past years Chanel has turned to various destinations around the world for inspiration, and with each of these collections, they have put the spotlight on the master artisans that the house works with. These pieces are elaborately embellished, handmade, and incredibly expensive, sometimes two to three times the price of their unembellished counterparts. Typically, serious art collectors purchase these collectible handbags as art rather than wearable accessories.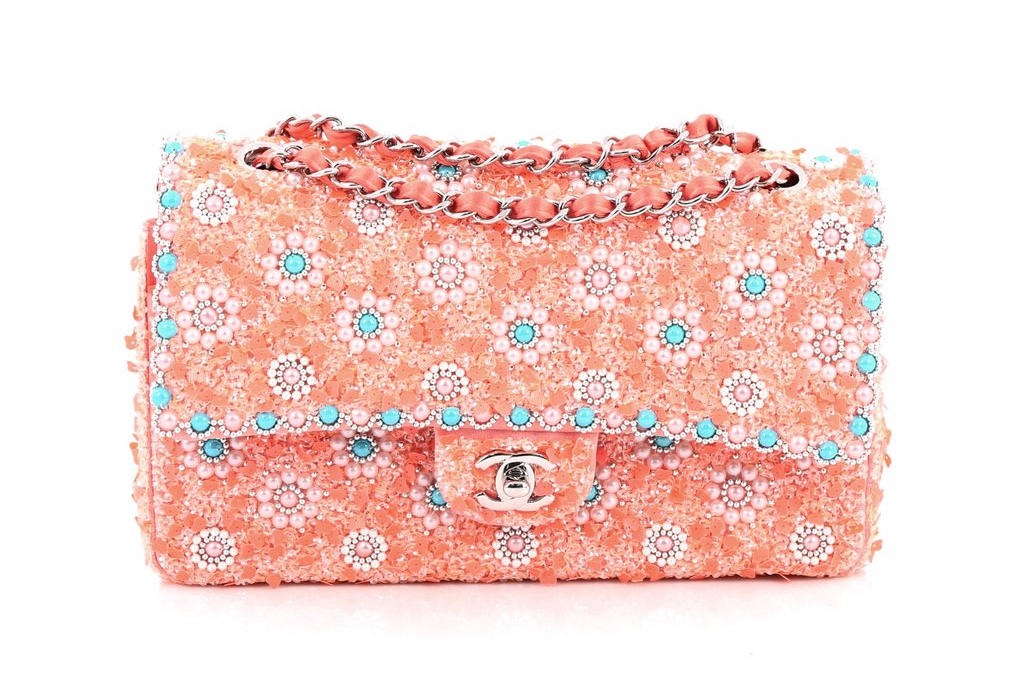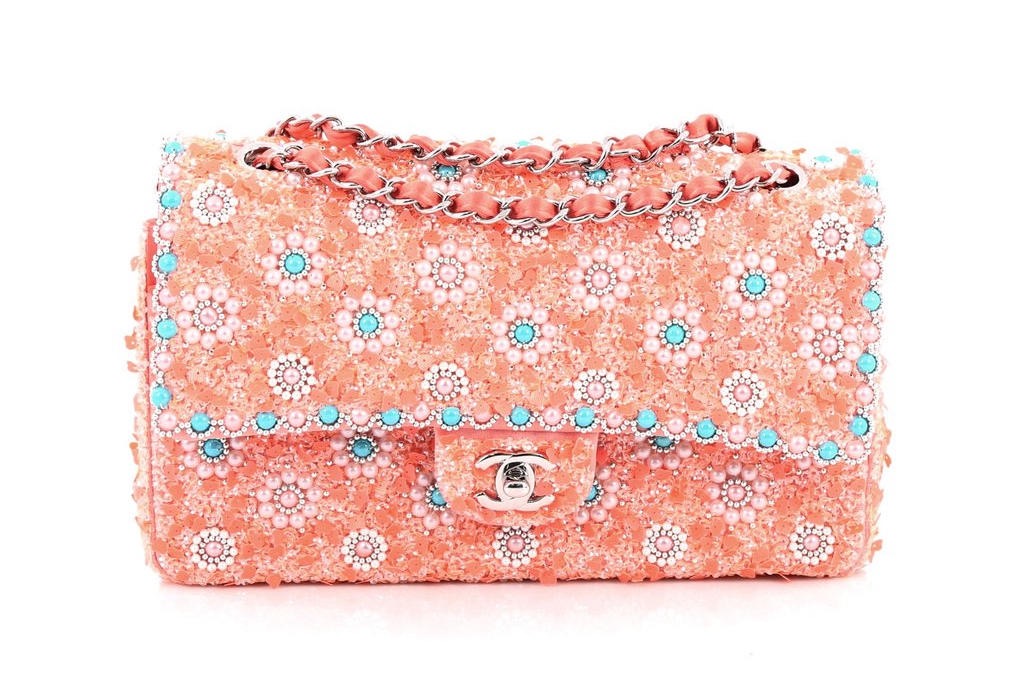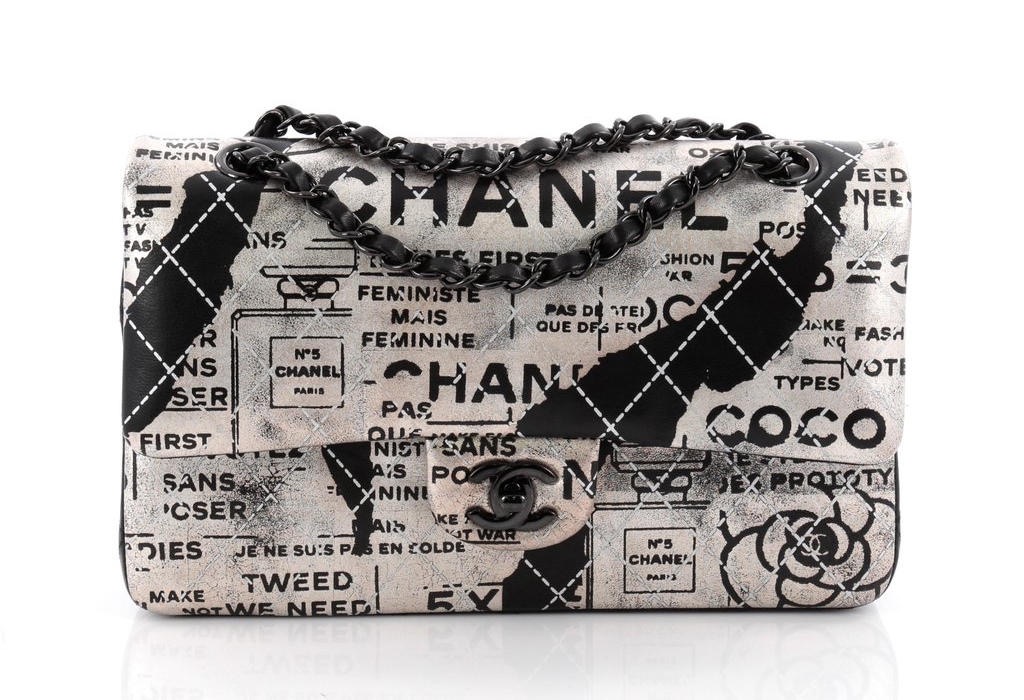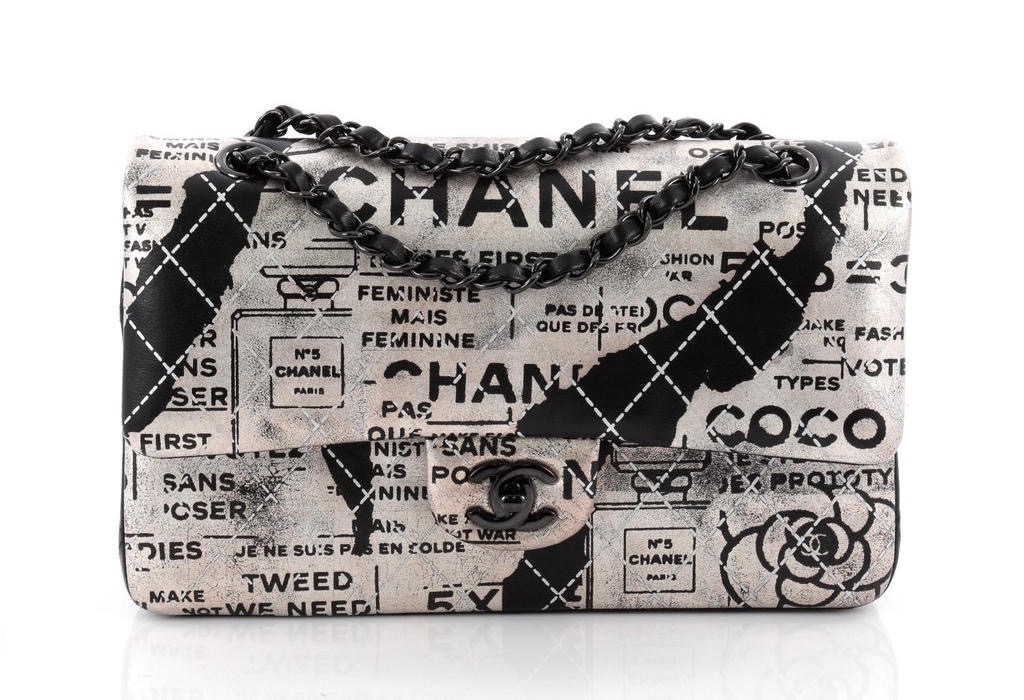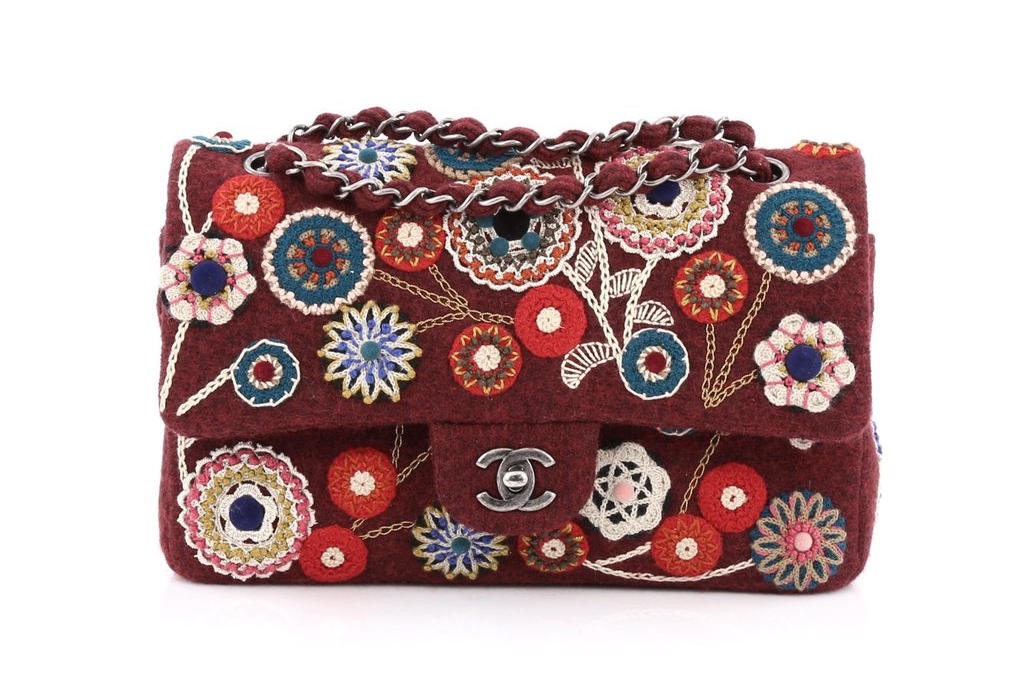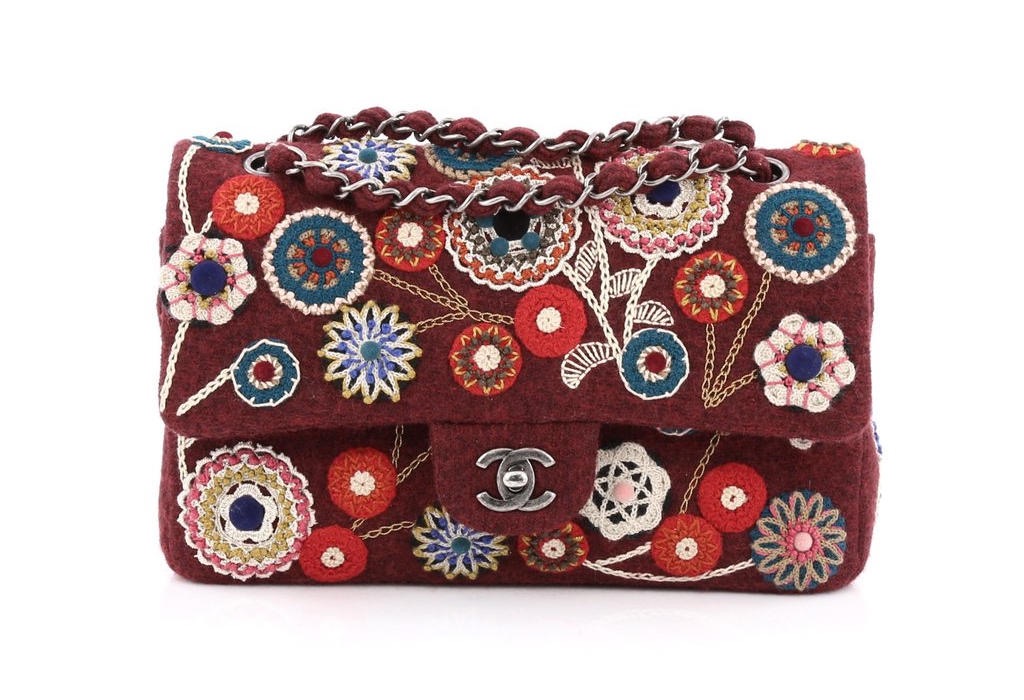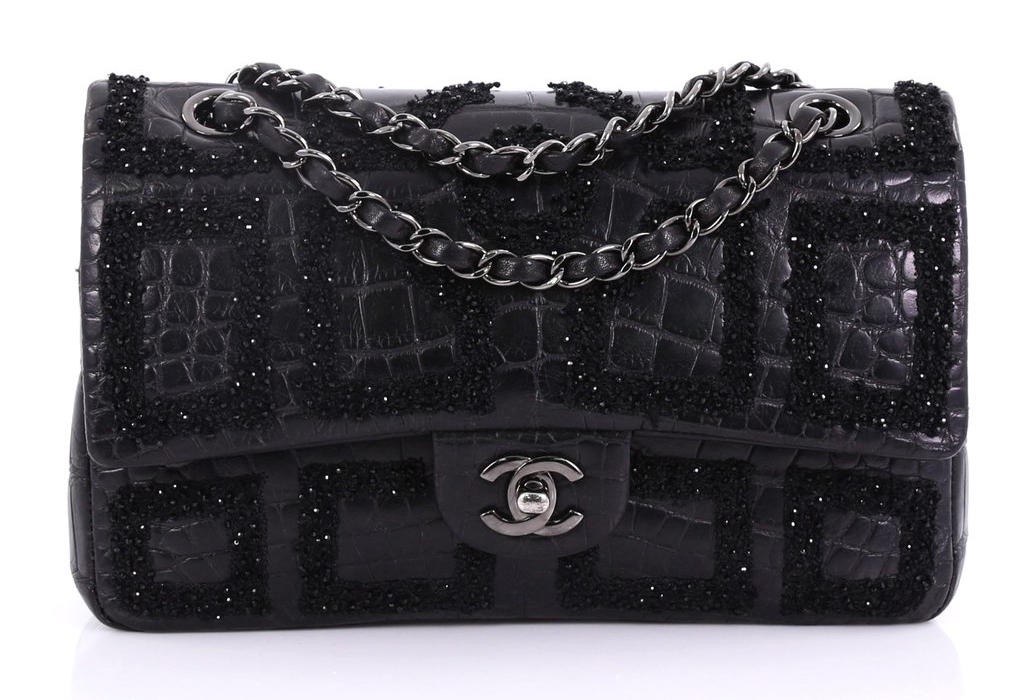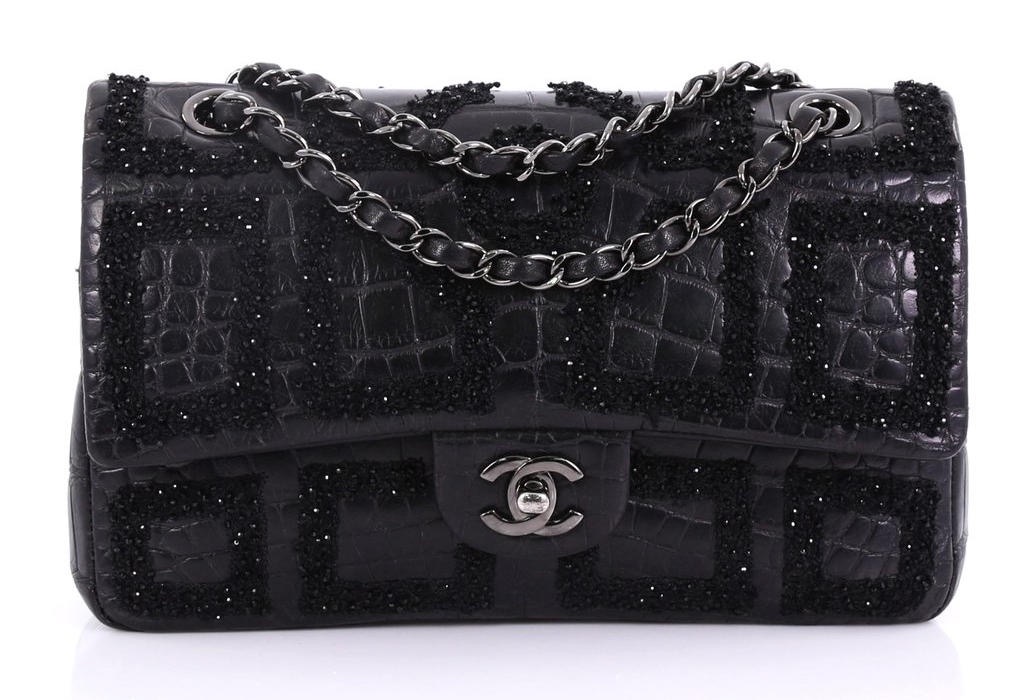 Exotic Skins
With the name Chanel, luxury and opulence immediately come to mind. So it is not surprising that Chanel would use exotic materials for their most popular handbag. The Classic Flap has been created in exotics like ostrich, python, alligator, and crocodile, even going as far as combining these with their elusive So Black hardware combination. However, in 2018, Chanel announced they will no longer be using exotics in any of their future collections, resulting in a slight spike in resale prices.
Chanel has proven it is the pinnacle of luxury over the years, but it's their ability to keep its core handbag relevant over a span of more than three decades that warrants special acknowledgment. With the constant rotation of handbag models coming and going, it's always a great idea to invest in a staple that will bring years of enjoyment. The Chanel Classic Flap is one such bag that will prove to be one of your truest loves.