DESIGNER 101
Chanel 101:
The 2.55 Reissue
By The Rebag Team, Dec 16, 2021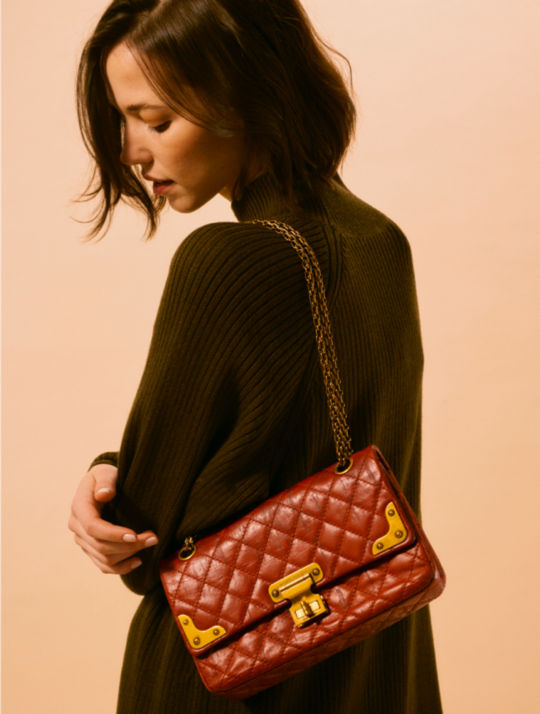 Gabrielle "Coco" Chanel revolutionized the shoulder bag.
Initially designed in February 1955, the 2.55 bag served as a functional accessory that liberated women's hands. Karl Lagerfeld reintroduced the iconic 2.55 in 2005 as the 2.55 Reissue, to commemorate its 50th anniversary. The original shoulder bag by Chanel served as the starting point for subsequent Chanel bags, including the Classic Flap and 19, which both feature its diamond quilting.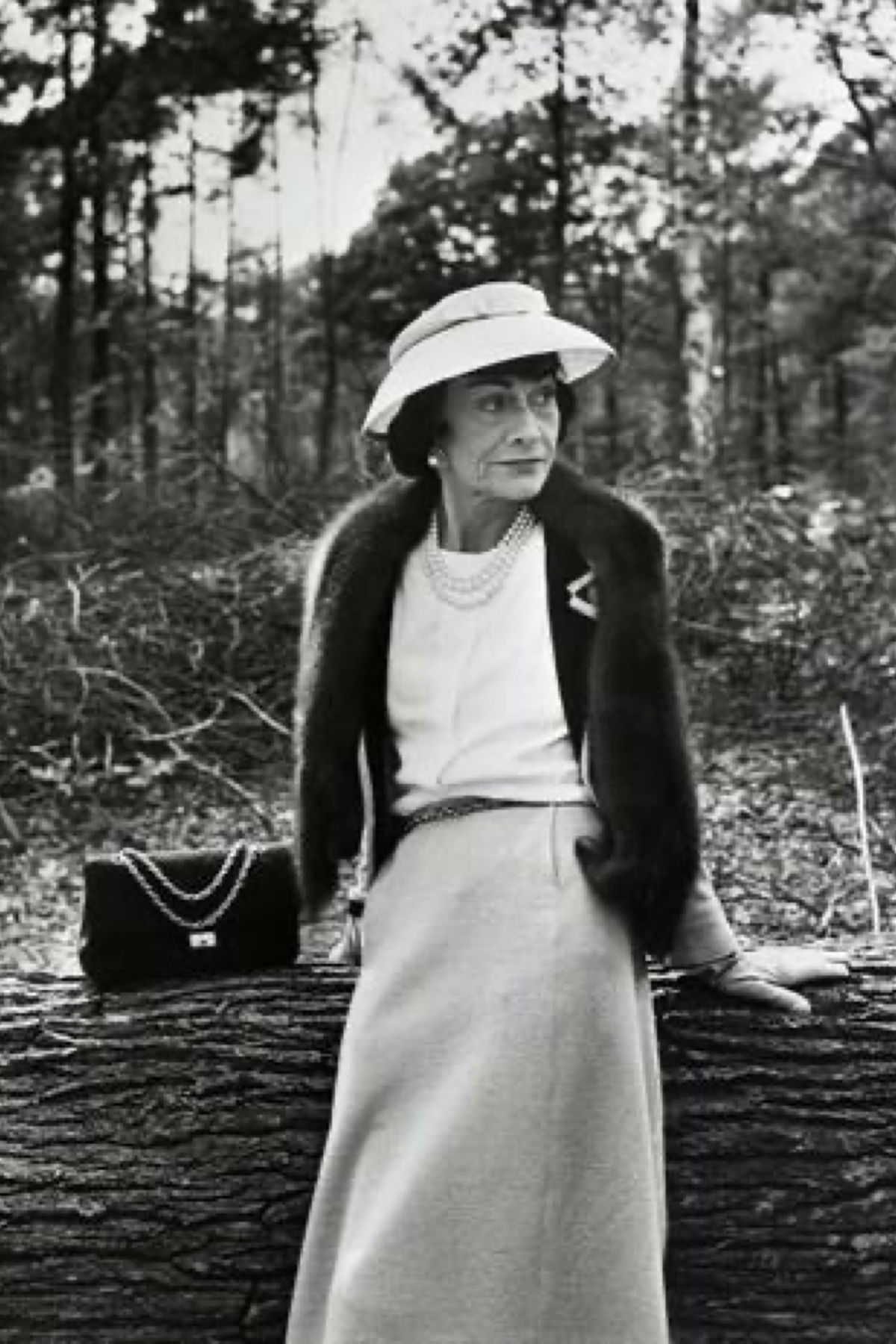 Gabrielle Chanel by Mike de Dulmen, 1957.
(Courtesy Chanel)
"I was fed up with holding my purses in my hands and losing them, so I added a strap and carried them over my shoulder" Gabrielle "Coco" Chanel is reported as saying in Coco Chanel: The Legend and the Life by Justine Picardie. Although Chanel designed her first handbag in 1929, it wasn't until 1955 that she unveiled the 2.55, a revolutionary handbag that freed women's hands. 
Named 2.55 for February 1955, the date it was created, the 2.55 bag takes inspiration from several aspects of Chanel's life. The now-iconic diamond quilting, which has since become the starting point for subsequent Chanel bags, is said to be inspired by a number of things: jockeys' riding coats, the stained glass windows of the abbey at Aubazine, the convent where she was raised as an orphan, and the cushions in her Paris apartment. The rectangular lock was named the Madamoiselle lock in reference to her never marrying. The double chain strap that allows women to carry it on their shoulders emulates the key chains that dangled from her caretakers' waists at Aubazine, while the burgundy lining stems from the color of the uniforms at Aubazine.  
The 2.55 Reissue
Fifty years after Chanel iniitially designed the 2.55, Karl Lagerfeld celebrated the milestone with The 2.55 Reissue, an exact recreation of the bag in honor of its 50th anniversary. Chanel continued to manufacture the bag in countless iterations after, but technically only the 2.55s produced in 2005 are 2.55 Reissues.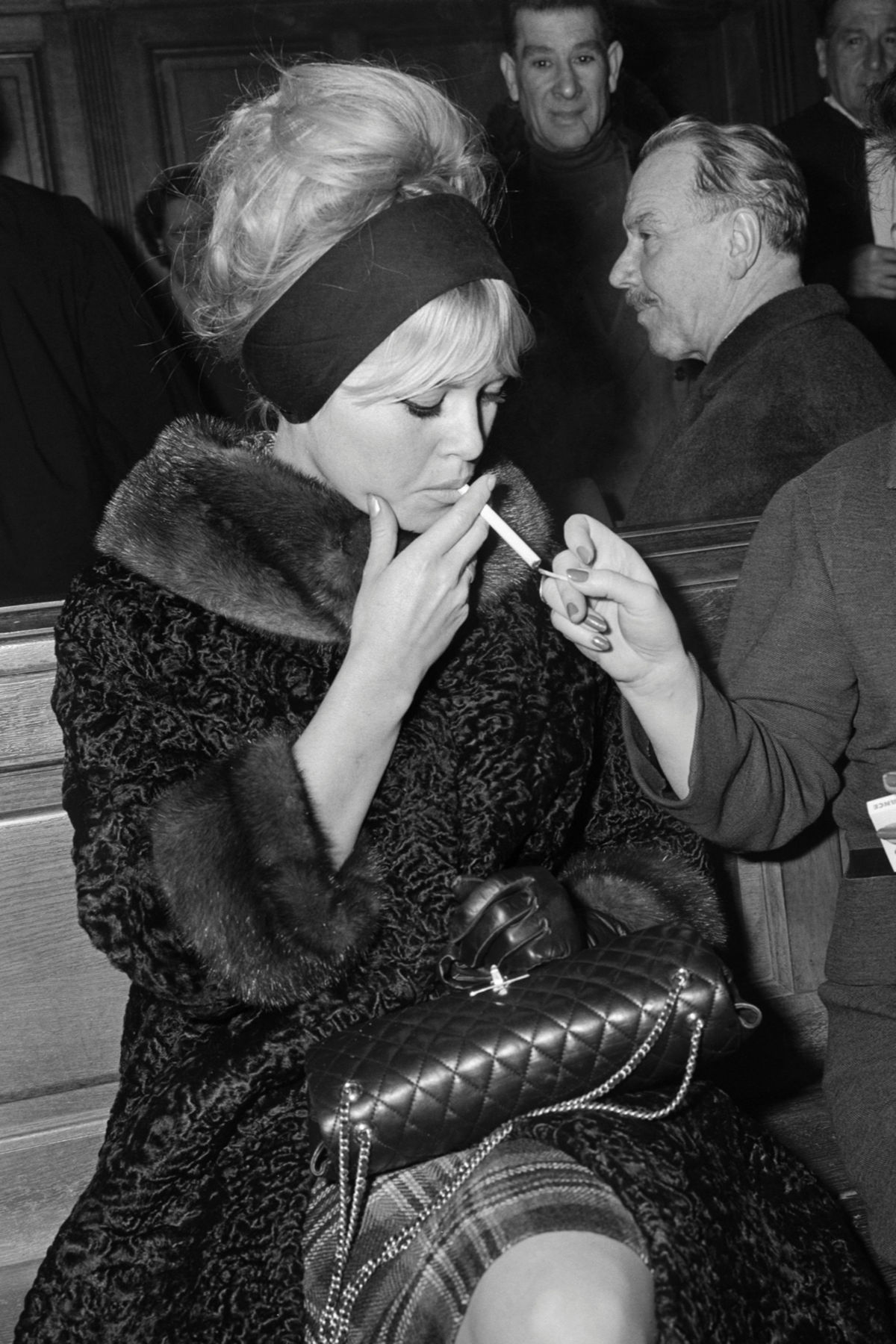 Brigitte Bardot
French actress Brigitte Bardot with a Chanel 2.55 bag on her lap (L) and talent agent Olga Horstig (R) are pictured in 1961.
(AFP via Getty Images.)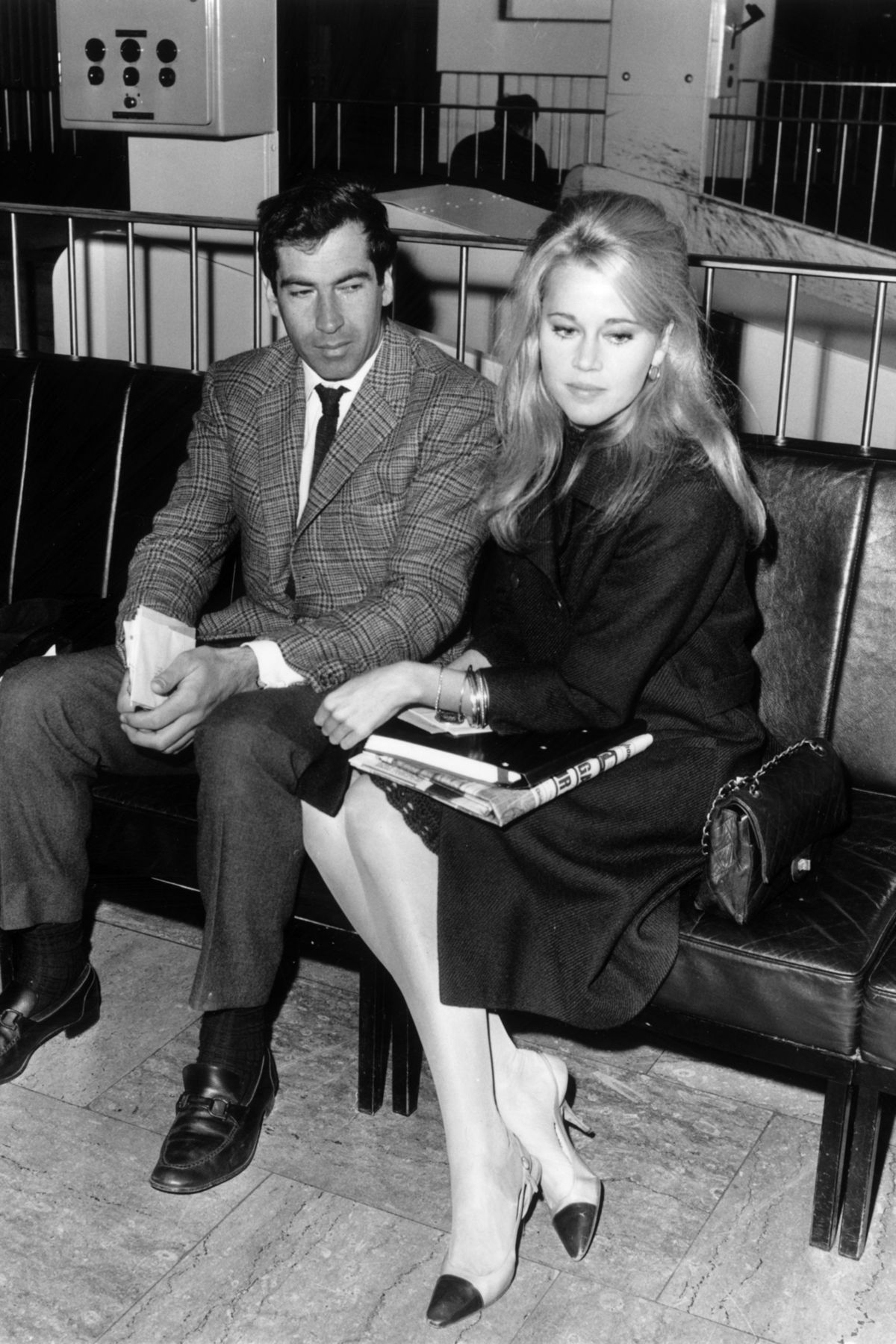 Jane Fonda
American actress Jane Fonda and her Chanel 2.55 with her husband, French film director Roger Vadim, at London Airport.
(Evening Standard/Getty Images.)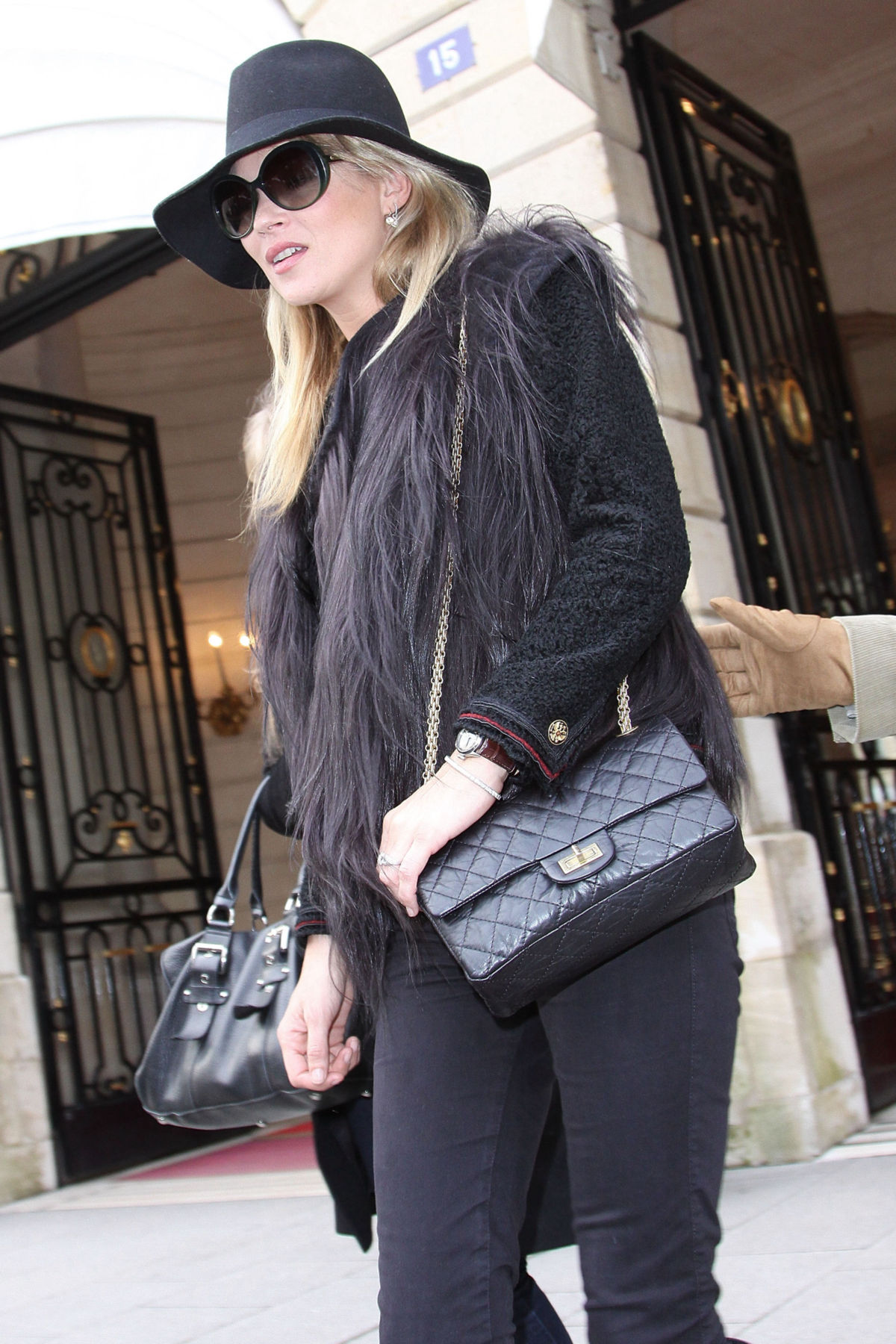 Kate Moss
Kate Moss with her Chanel 2.55 on February 3, 2011 in Paris, France.
(Marc Piasecki/FilmMagic.)
Special Editions and Range