RUNWAY
Dior Men Travels to
Egypt for Pre-Fall 2023
By The Rebag Team, Dec 9, 2022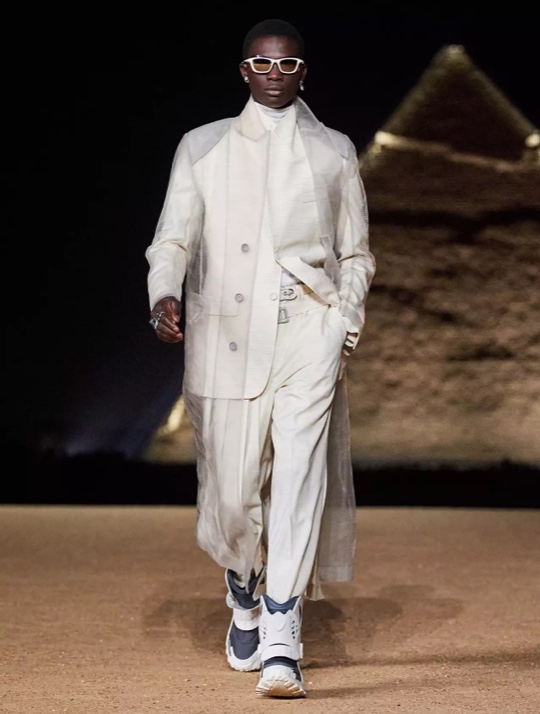 Dior Men's Kim Jones is fascinated with the stars and sky.
The Dior Men artistic director looked back to ancient Egypt for the backdrop of the label's Pre-Fall 2023 show, reflecting on Christian Dior's fascination with symbols like the star.
"My interest in ancient Egypt is about the stars and the sky. It's that fascination with the ancient world and the parallels with what we look at today; what we inherited from them and what we are still learning from the past." said Dior Men artistic director Kim Jones in a press released. "It links to Christian Dior in that sense and by way of his fascination with symbols and superstitions that recur throughout his life and work, one of which is the star. In both the collection and the show there is an idea of 'guided by the stars' and what that can entail in many ways. It's about how the past shapes the future or an idea of the future from the past."
The Dior Men Pre-Fall 2023 collection looked otherworldly, set against the ancient pyramids. Jones partnered with NASA on the prints, taking telescope images to mark jackets, shirts, and more with galaxies. Moon boots laced with Dior's signature cannage pattern marched out, as did a new Saddle bag. Scroll down to see the sunglasses, bags, boots, and more from the Dior Men Pre-Fall 2023 collection.