KNOWLEDGE
Handbag 101:
Handbags as investments
By Koyaana R. Dec 26, 2019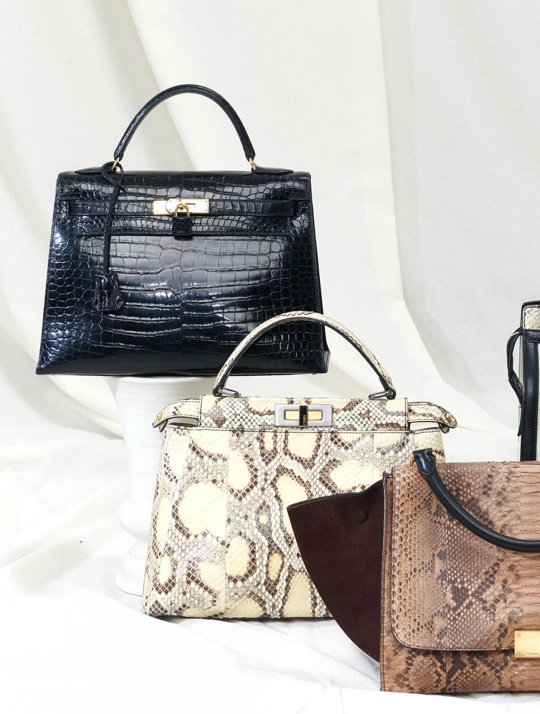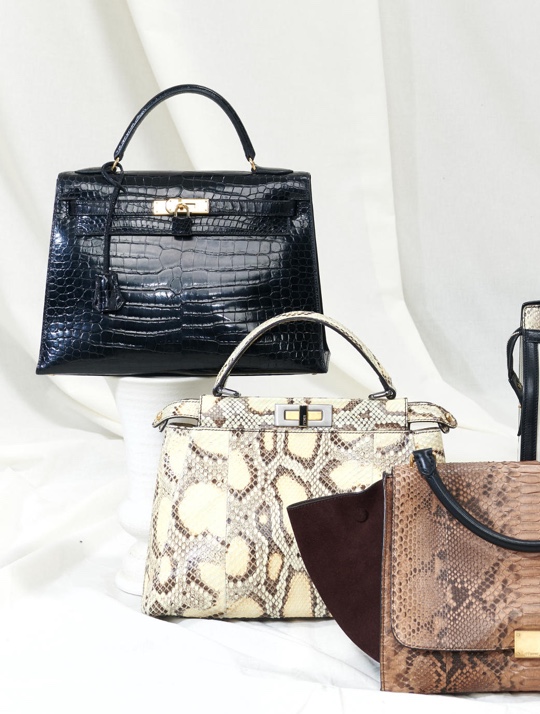 Much like real estate, stocks, and gold, handbags are an asset 
class that will fluctuate in value over time. Like other markets, there is a risk in investment, but if you're willing to take it, the outcome can be beneficial. If you wish to invest, you must be willing to do your research prior to purchase, and it doesn't just end there – care and maintenance of your handbag is crucial.
Determining A Bag's Return On Investment
A handbag typically falls into one of three categories. These categories are one of the aspects that will determine the bag's return on investment.
Standard – The first cycle is the typical pattern that a majority of handbag styles follow. After a handbag's launch, there is a period of three to six months where the initial popularity is heightened to the point where the bag can be hard to find. During this period, brands generally increase their supply to catch up to the demand, at which point it becomes less exclusive. At six to twelve months, new collections are released and the handbag will begin to lose popularity, making its way onto the resale market and making it less necessary to buy at the retail level. At the eighteen-month mark, the popularity of a handbag begins to decline steadily until it retains less than ten percent or less of its original retail value.
Classic or Staple – The second cycle is that of a classic or a staple piece, often referred to as heirloom, a safe investment category. These bags tend to err on the side of caution when it comes to their structure and aesthetic. Often they are simplistic and utilitarian in design and appeal to a wide range of ages, meaning they are versatile and can be passed down. When these bags are released it is not always apparent they will become a staple. It is only this bag's ability to remain popular over the ensuing years that will prove it is a staple. It is not abnormal for a staple to follow the typical cycle up until the eighteen-month mark. At this point, however, rather than steadily declining, the demand plateaus but may fluctuate slightly over time, generally increasing on the resale market to account for retail price increases. Rarely do these items fall out of style and they retain a majority of their original retail value (ORV) (typically 50-70%) on the resale market.
Limited or Rare – The third cycle is the most interesting, as the end result can go two ways and is an aggressive but unpredictable investment category. Handbags that follow this type of cycle either have a build-up to their release prior to their debut or they are unveiled and immediately gain traction with public figures, making it popular amongst the masses. Bags that are immediately popular sell out online and in-store making them impossible to find, allowing resellers to immediately list these items for well above their retail price even long after their release, often surpassing a 100% markup. Most often these items are limited edition pieces or sought after collaborations, so there is little chance that a retailer will restock it. There are times where a bag will continue to be produced but in such limited quantities that it can be sold over retail on the resale market. However, this is where the cycle can diverge into two paths. The first being that these bags will remain on the resale market above their retail and due to their "collectibility" will most likely not fall below retail unless there are issues with the condition of the bag. The second path, which one wants to avoid but is not certain, is the chance that even after the initial hype and following popularity, it will lose value over time and fall below retail but retain most of its value overall. In this cycle, with the divergence of each path, handbags in this category retain approximately 80-150% of their retail.
What it comes down to is whether or not you're willing to take a risk for a short term payout, or if you are willing to wait for your classic staple piece to appreciate. In order to make an educated decision, you will need to do your research. If you aren't sure what you're looking for quite yet, we recommend starting here.
Do Your Research
One of the first steps in determining whether or not the bag you're eyeing is a smart investment is to do your research.
Specifications – Research the product until you have as detailed of a breakdown of its specifications as possible, including but not limited to brand, model, size, material, measurements, specific color name, et cetera. The more details you have and the more you know about the bag, the more accurately you can determine its level of desirability. We have covered several popular models as a jumping-off point.

Models:
Desirability – The value of a handbag hinges on its desirability. There are three factors that can drive desirability:

Price – If a brand consistently increases the retail price of a particularly popular staple, this affects the resale market as well. Many will steer away from purchasing at retail and turn to the resale market for more affordable options.
Limited Edition – Limited or short-term collections that are championed by fashion editors and influencers prior to their release are likely to become hits, whether it is just one piece from the collection, or several. However, these are not guaranteed investment pieces. To learn a bit more about collaborations see our pieces on Louis Vuitton and Gucci's take on working with influential artists.
Trend – The best way to find top trending pieces is to scour Fashion Week articles and find the ones editors seem to like the best. When multiple sources can confirm that the tastemakers love a particular piece, it's important to note it.
Continuous Lack of Inventory – This type of desirability is often orchestrated by the brand itself. Often if a handbag or variation of a bag is incredibly popular, they will limit the number of bags released to keep a false sense of exclusivity by continuously "selling out." This is a prime example of the power that brands have in the market.
Market Value – Once you've narrowed down which bag you're after and have determined its desirability, you need to understand its current market value. Here are a few ways to find the market value of handbags:

CLAIR by Rebag– This tool, dubbed the "Kelley Blue Book of Resale," generates an instantaneous price that Rebag is willing to pay upfront for your handbag which is a great jumping off point. See Clair's 2019 Q4 picks of investment pieces.
Marketplaces – Peer-to-peer marketplaces can be deceiving if you look at currently listed items, but checking sold and unsold listings can give you a comprehensive look at what prices work and which didn't. Keep in mind these platforms have fees associated in several places (shipping, payment, and selling), so the price at which a bag was sold is not entirely accurate.
Consignment – With consignment, items are priced to move quickly. With the prices listed on consignment sites or in-store, items are subject to going on sale even after just a month and note that the consignor has to wait until the item sells at which point they will only receive 40%-50% of the sale price in most cases.
Shop Around – Take a look at what other resale sites or retailers, whether online or brick and mortar, are selling it for. This will help you gauge if its worth purchasing at retail or if resale is your best option.
Care For Your Handbag Investments
Now that you've purchased your bag as an investment piece, taking care of it and making sure it remains in top condition is a priority. From storage to cleaning, we're making sure that we provide a comprehensive database of educational content to ensure your investment retains its value.
Storage:
Care and Cleaning Tips:
Accessories:
Depending on which route you have decided to take, it is likely a waiting game at this point. Like the stock and real estate markets, the value of your bag will fluctuate, so don't be discouraged if it falls, or too hasty when it increases slightly. The time will come when you know it's the right time to let it go.