KNOWLEDGE
Louis Vuitton 101:
The history of a luxury giant
By Koyaana R. July 29, 2020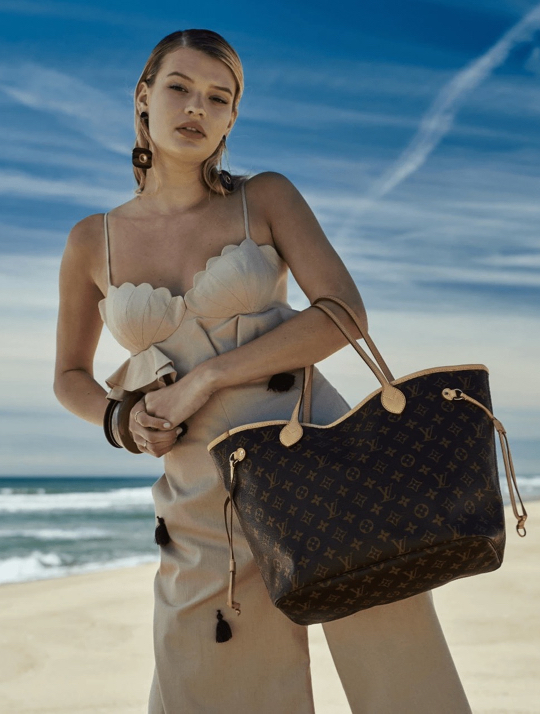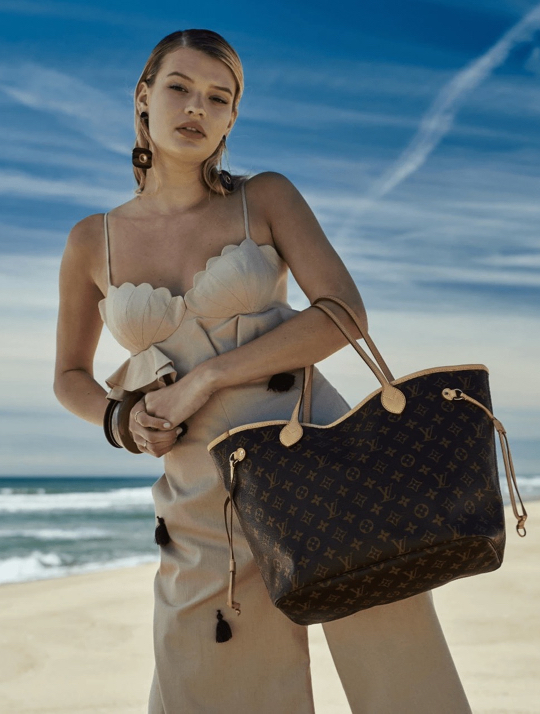 As one of the longest standing luxury brands, Louis Vuitton
is the standard of opulent fashion. With a signature monogram that is not only iconic but often replicated, it is easy to see why carrying a Louis Vuitton bag is a status symbol. Dive with us into the complex history of a company that turned from a purveyor of luggage into a leading luxury brand.
The Beginning of Louis Vuitton
Louis Vuitton was born in 1821 to a farmer and milliner and came from a long-established working-class family in eastern France. Vuitton grew up understanding the effects of perseverance and a strong work ethic from watching his family. At the age of 16, he made the decision to walk 292 miles from his hometown to Paris to try and make a new life for himself. When he arrived the city was in the midst of industrialization with current modes of transportation evolving quickly allowing for longer journeys. With this came the need for sturdy travel pieces. Vuitton was taken as an apprentice for a successful box maker and packer named Monsieur Marechal. He learned to craft durable containers and how to pack them properly – a well-respected profession at the time.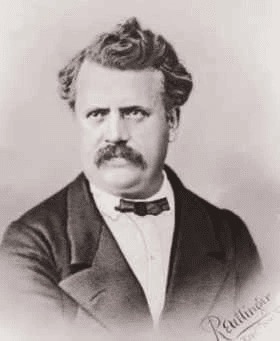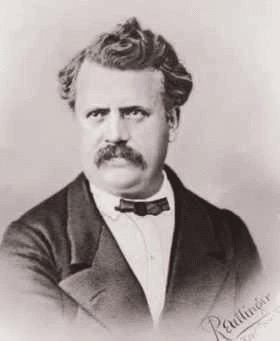 Courtesy of Discover Walks
Vuitton's Craftsmanship and Ingenuity
In 1854, years after he had mastered his craft and became well respected for it, Vuitton ventured out on his own to open a shop on Rue Neuve des Capucines. It was here that he began to establish himself as a luggage maker. Then, in 1858, Vuitton designed the first Louis Vuitton steamer trunk. At the time trunks had rounded tops to allow for water to run off but this did not allow for convenient stowage. Vuitton introduced a flat, yet waterproof, trunk that was easily stackable. The first of his trunks were outfitted with a gray canvas referred to as Trianon – it wouldn't be until several decades later that the signature monogram would be introduced. With a burgeoning business, Vuitton moved his family and workplace to Asniere, where he employed twenty workers to craft his trunks. By 1900 he would have 100 employees, and in 1914 the company would more than double in size.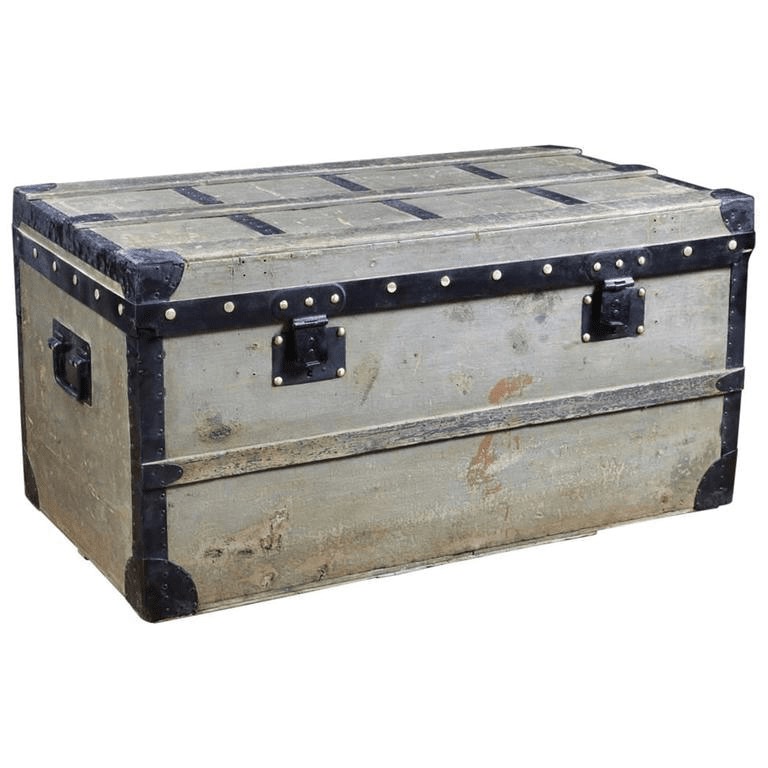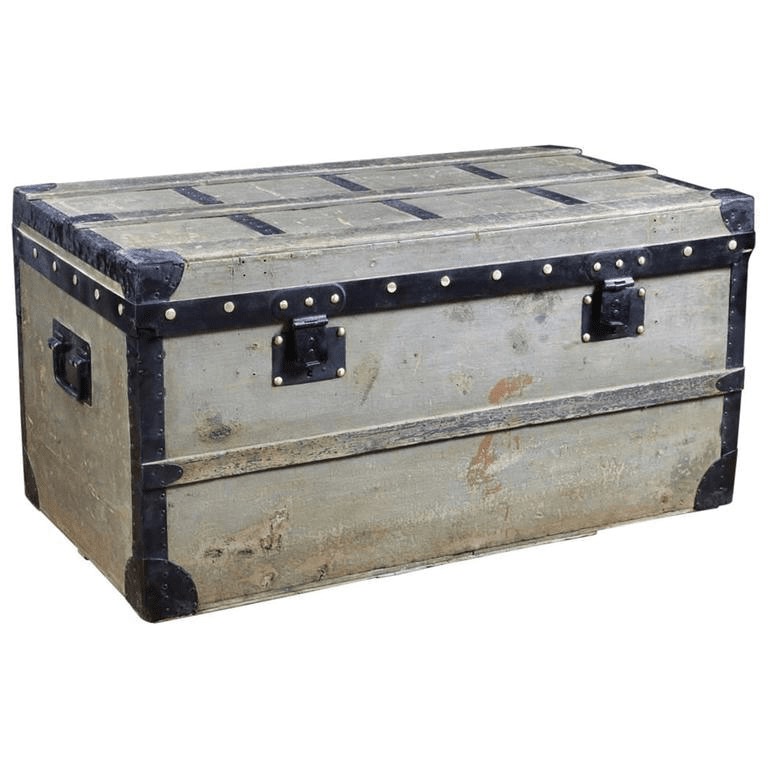 Trianon Trunk
Courtesy of 1stDibs
In 1886, his son George invented and patented an ingenious locking system that made it impossible to pick the lock of their trunks. This lock is still used today.
After years of success, Vuitton began to experiment with the design of his luggage by introducing a new striped canvas pattern (1876) and later the still well-known Damier print (1888). The hand-painted patterns were developed to prevent counterfeits. Even in the late 1800s, Louis Vuitton was enough of a status symbol to warrant counterfeiting. In 1886, his son George invented and patented an ingenious locking system that made it impossible to pick the lock of their trunks. This lock is still used today.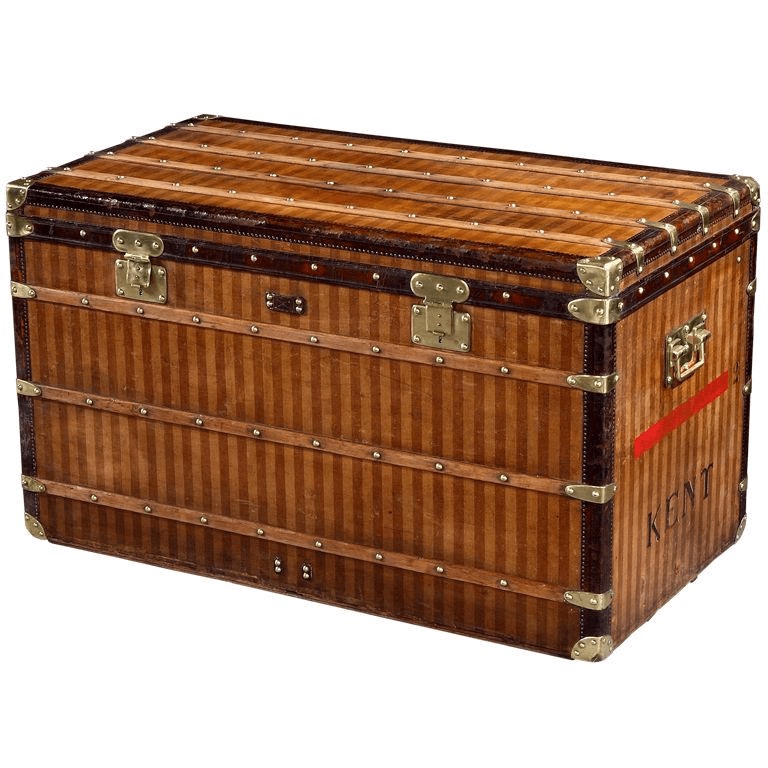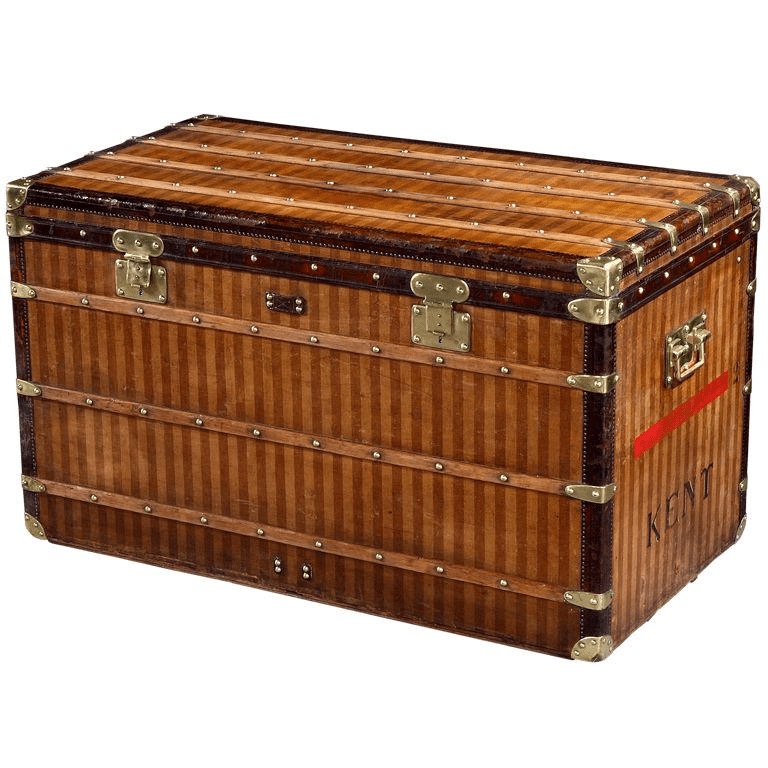 Striped Canvas Trunk
Courtesy of Pinterest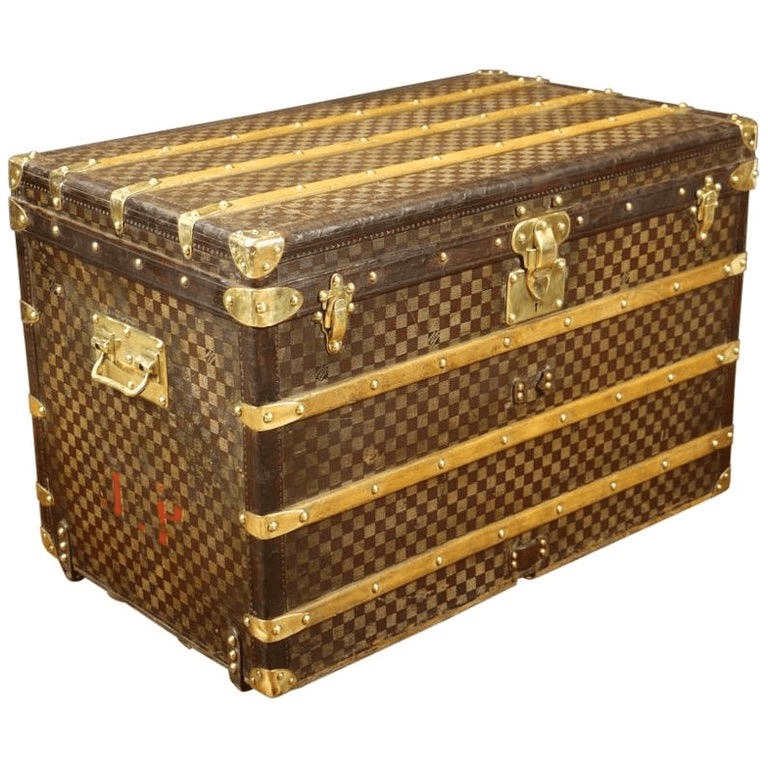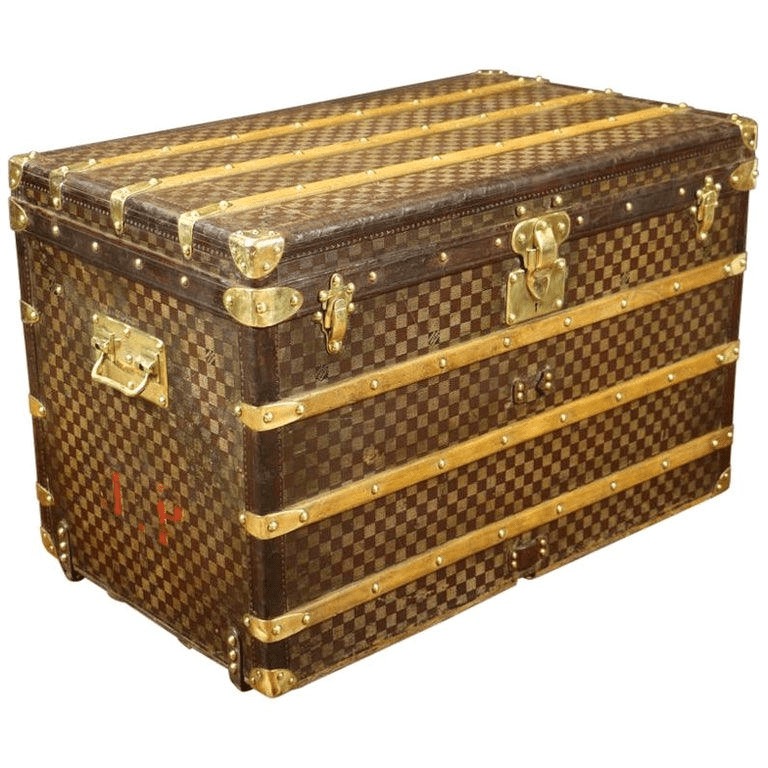 Damier Canvas Trunk
Courtesy of 1stDibs
The Vuitton Family Legacy
1892 would prove to be a time of mourning for the family as Louis Vuitton passed away at the age of 70. His son, Georges Vuitton, became the new head of the luxury house. Louis Vuitton's passing would prompt his son to once again change the print of their luggage, and in 1896, to honor his father, the signature LV monogram was introduced and patterned with LVs, quatrefoils, and flowers. Under his direction success followed and the iconic monogram rose to fame among elite clientele. With this rise in prominence, the brand caught the eye of one of the most established of fashion icons: Gabrielle Chanel.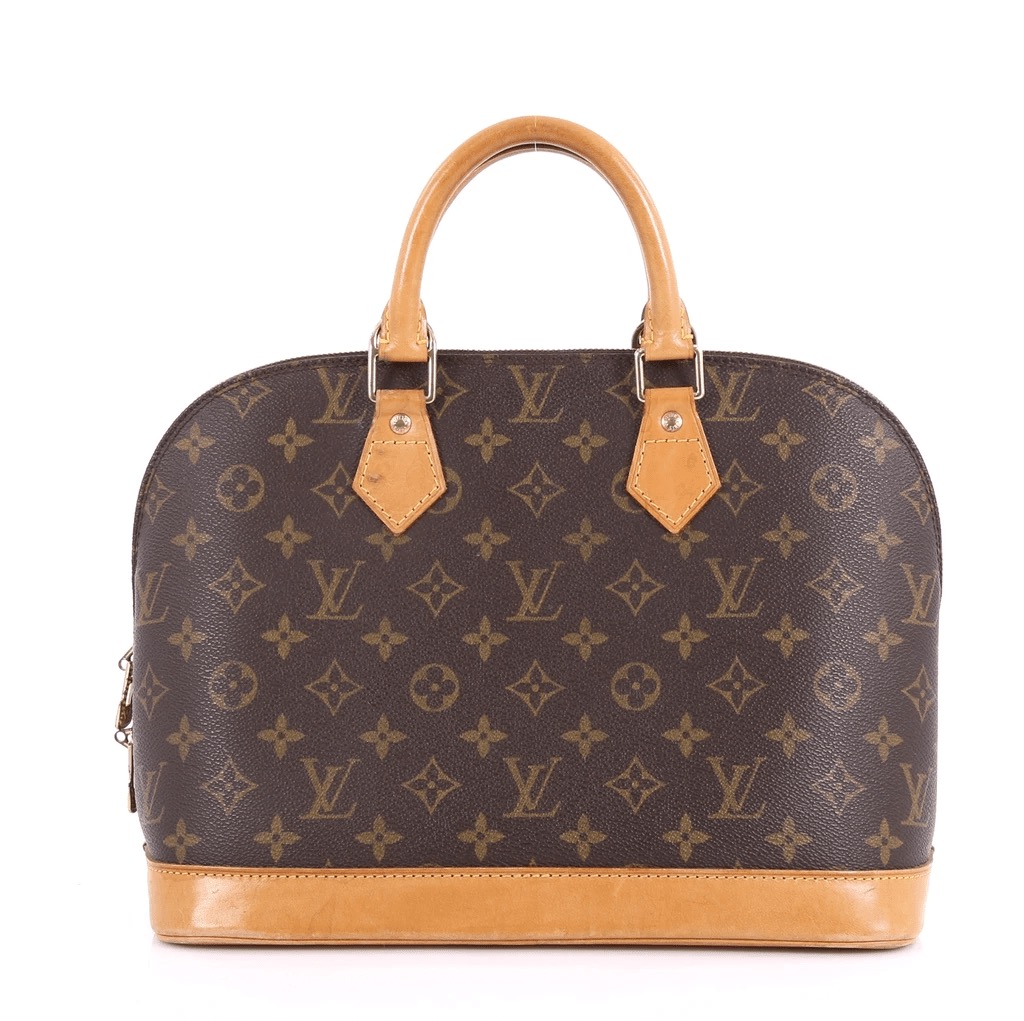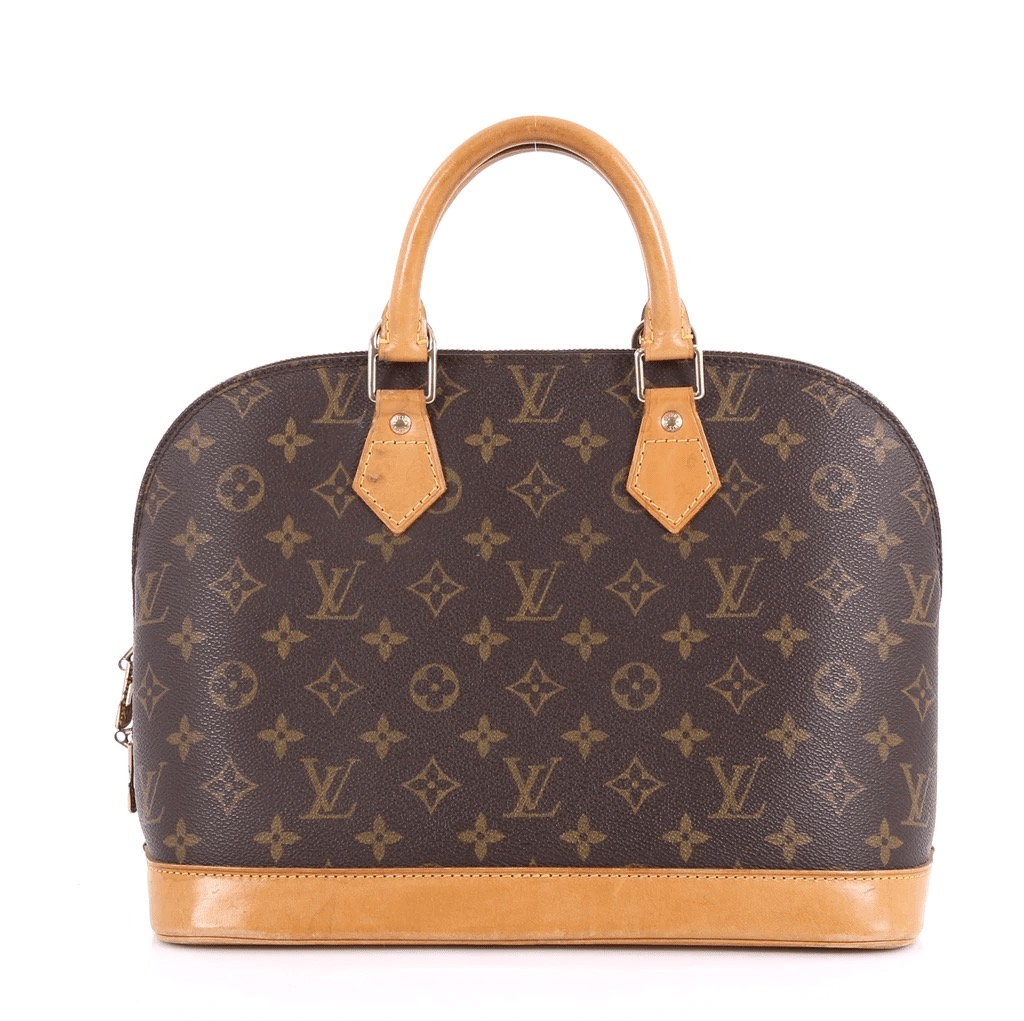 In 1925, a dome-shaped handbag meant for personal use, rather than travel, was created specifically for Chanel. It wasn't until 1934 that she allowed the brand to mass produce the bag for the general public. It was redesigned to be more compact and streamlined for everyday use and dubbed the Squire until it was renamed the Alma in 1955. With the success of its smaller goods, Louis Vuitton expanded its product line to include the Keepall (1930), Speedy (1930), and the Noe (1932). The demand for these bags was extraordinary, so much so that they are still currently made in a myriad of materials and sizes.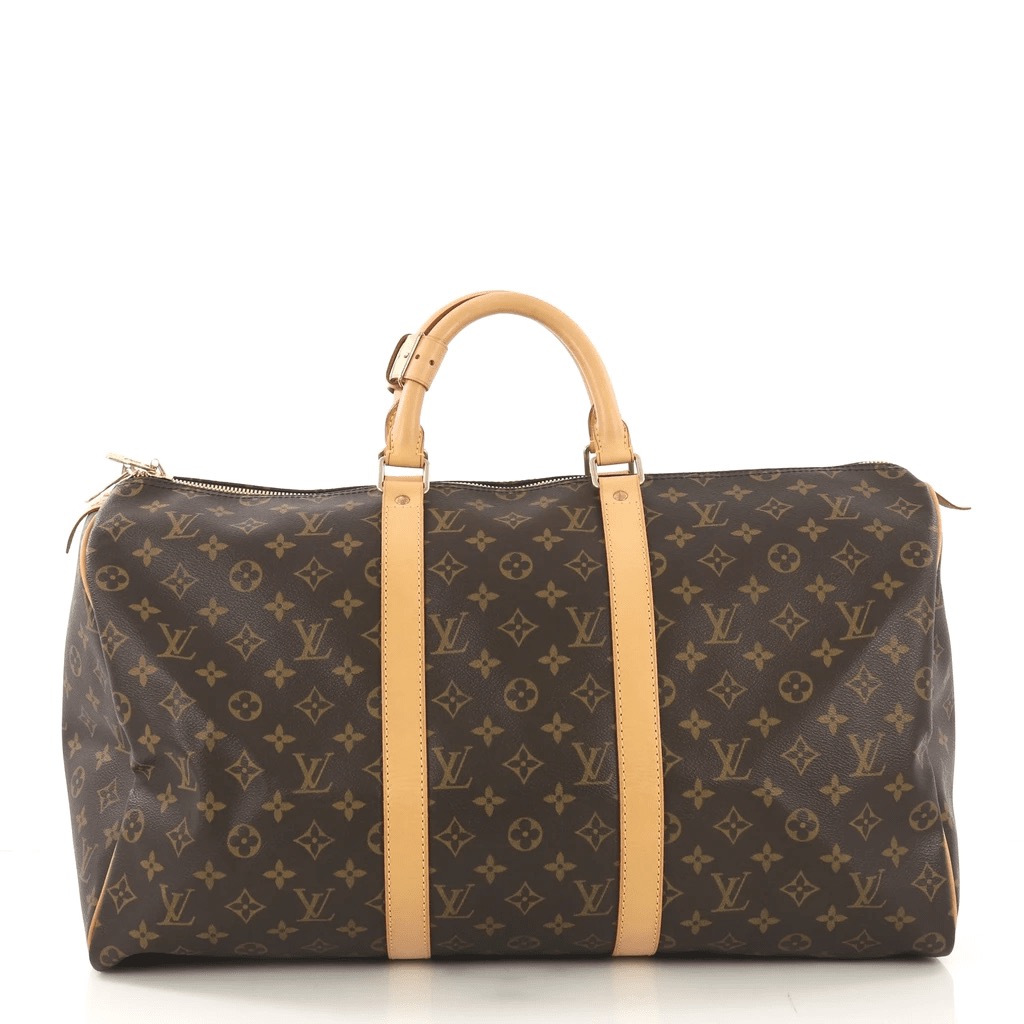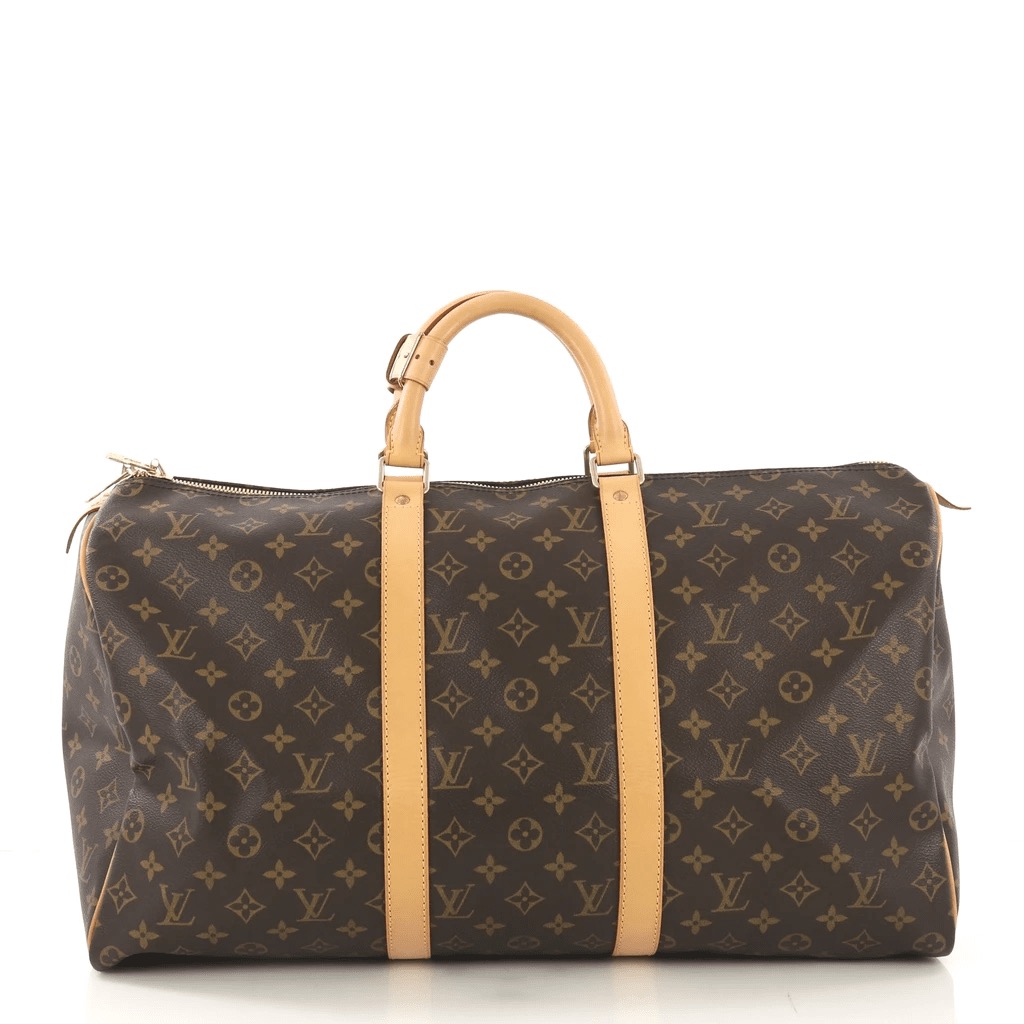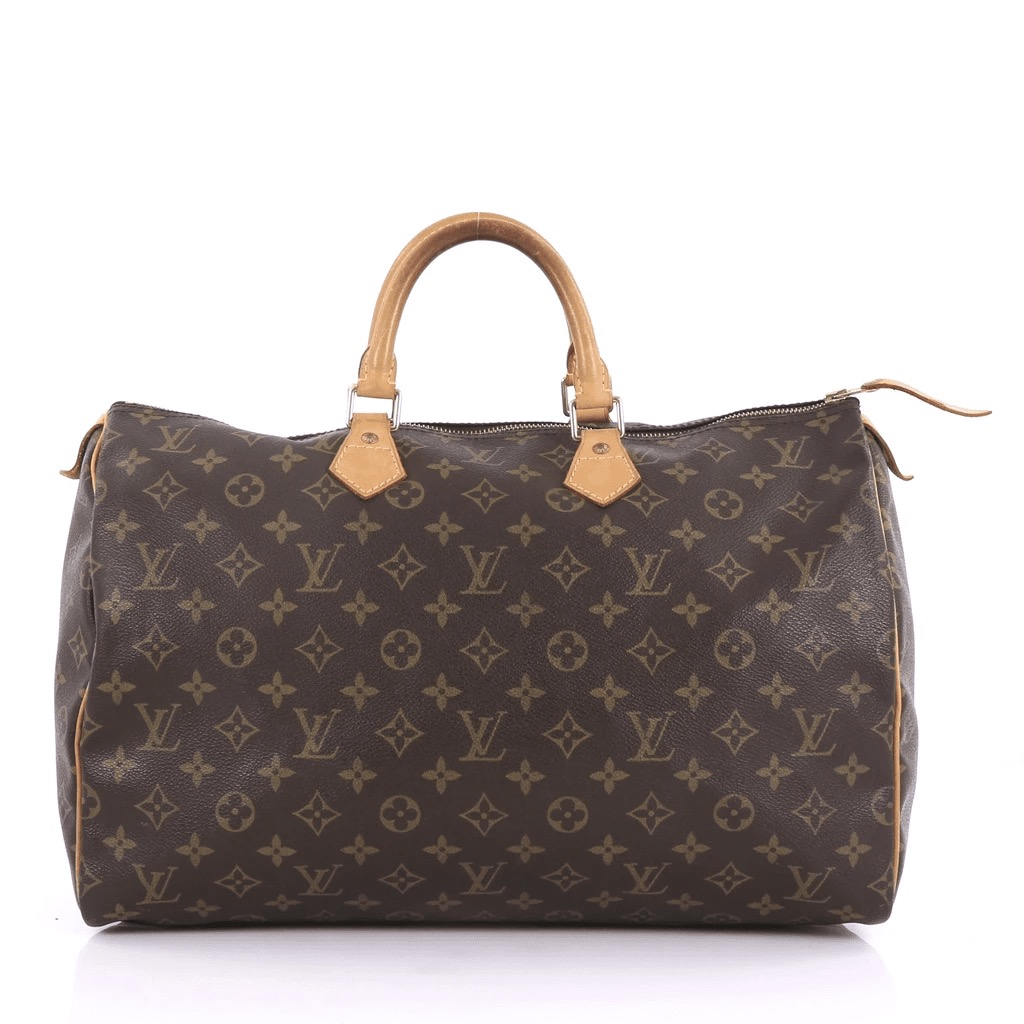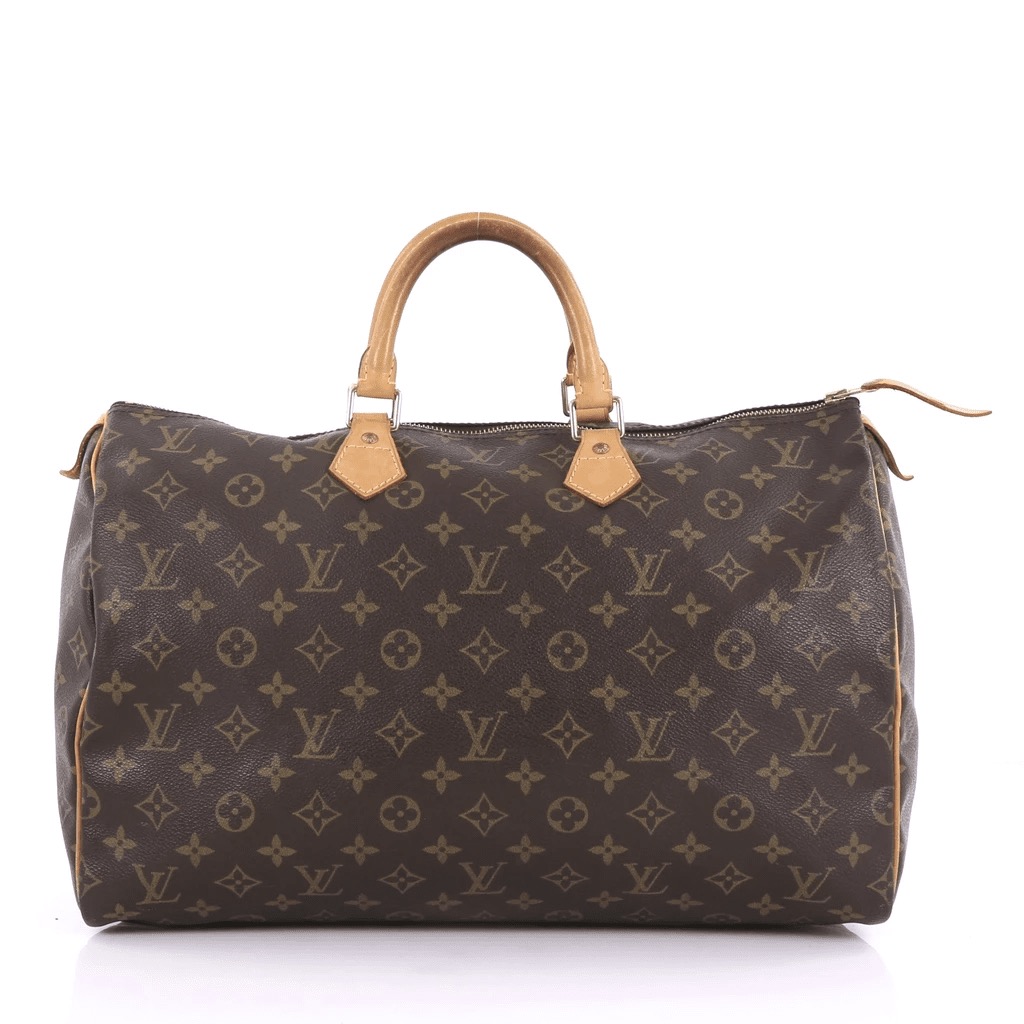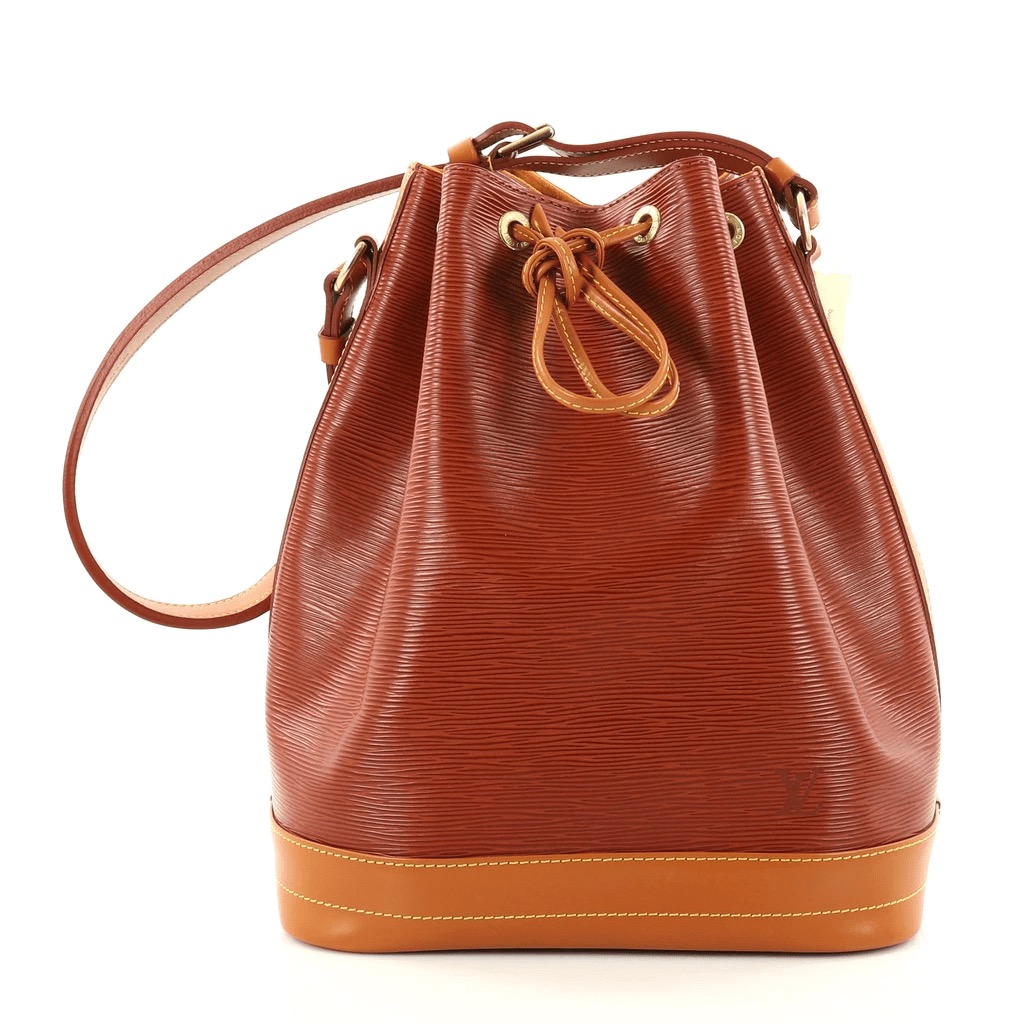 In 1936, Georges passed away and his son, Gaston-Louis Vuitton, stepped up to run the house. During Gaston-Louis's 50 year tenure, Louis Vuitton began to incorporate leather into its products and revamped their signature monogram canvas to use across multiple styles, including the famous cylindrical Papillon (1966).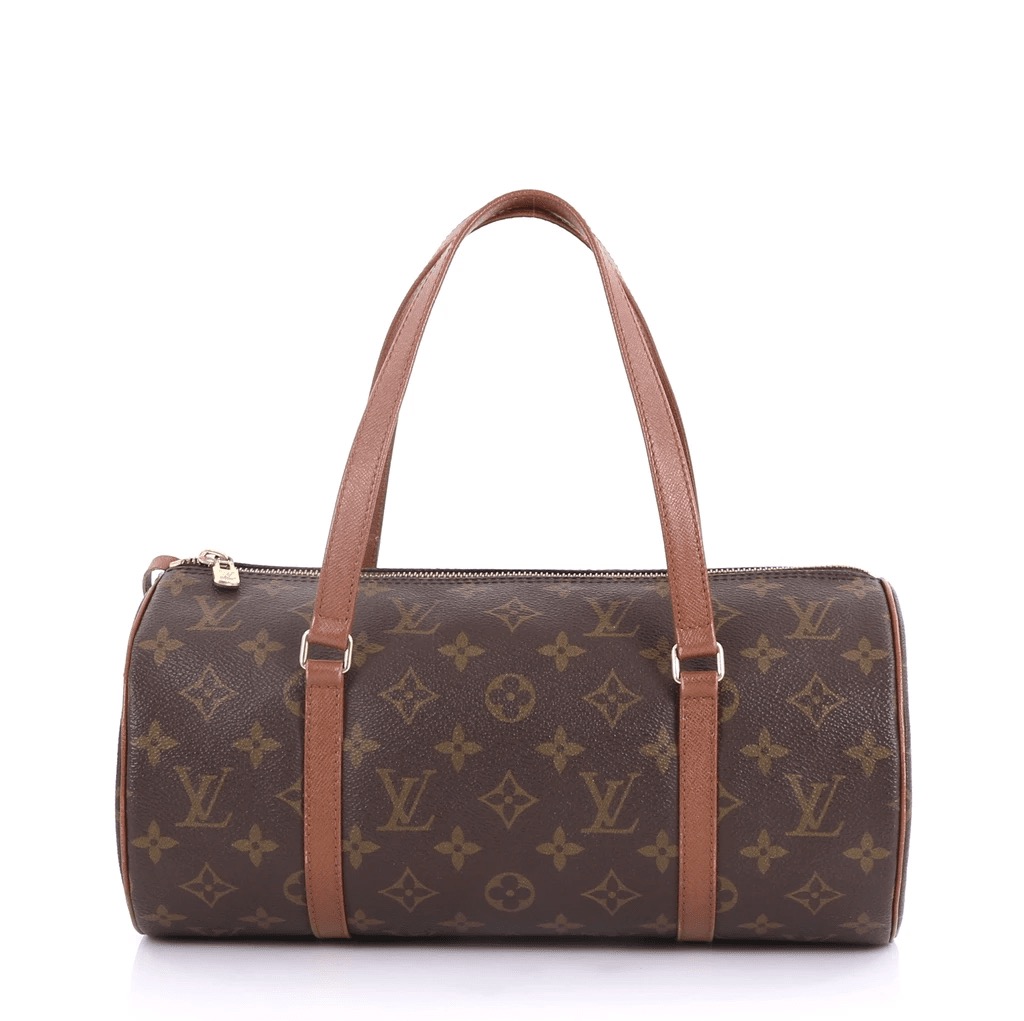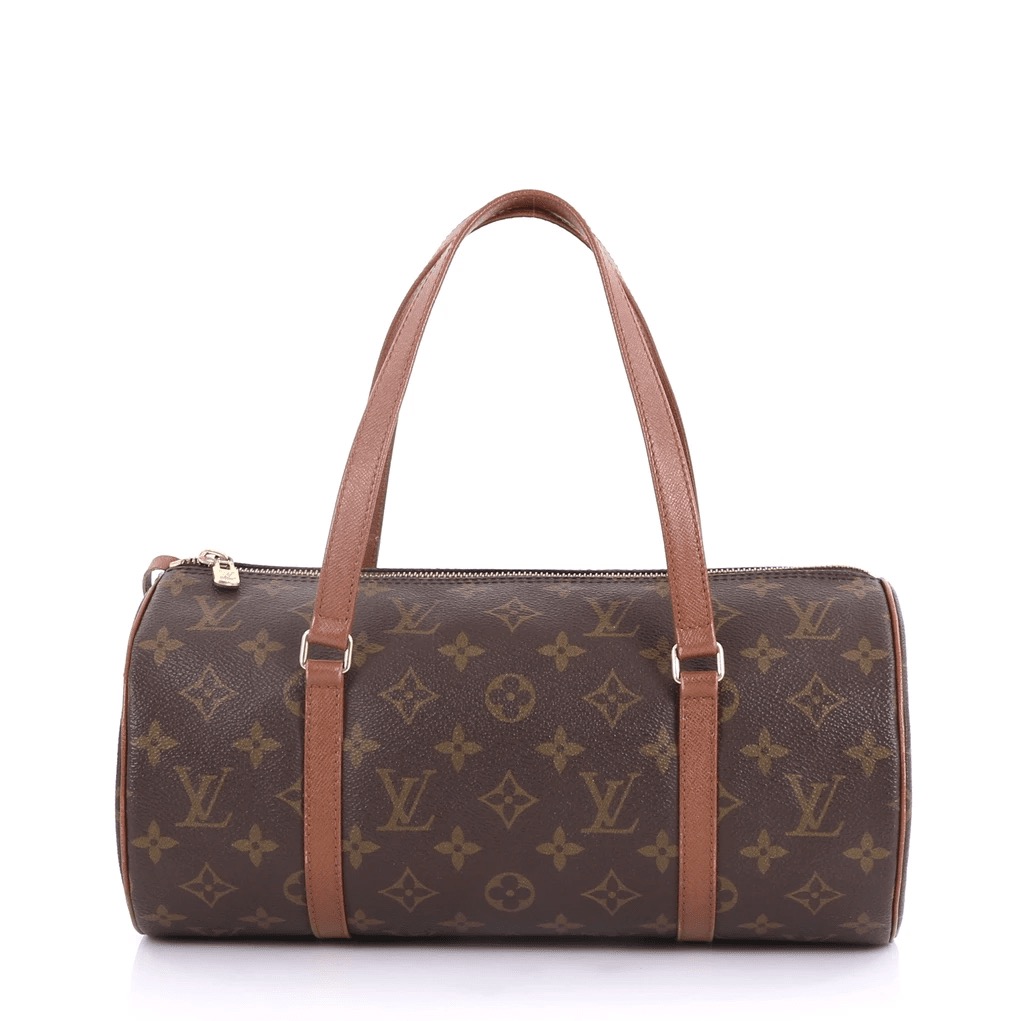 Louis Vuitton Meets Moet et Chandon and Hennessy
When Gaston-Louis passed in 1970, his son-in-law, Henry Racamier, took over management of the company. Henry recognized the need to expand the footprint of the brand and pushed to open retail locations around the world and, at the urging of financial director Joseph Lafont, became publicly traded in 1984. This decision would pave the way for the creation of the eventual parent conglomerate. With Louis Vuitton as the premier company for luxury goods, it stood to reason that they would align themselves with the leading manufacturers of champagne and cognac, Moet et Chandon and Hennessy, respectively, thus creating the LVMH conglomerate in 1987. This was one of the most significant events in the history of the company and a power move for the house.
The 90s: A Pivotal Era For Louis Vuitton
Around 1990, Yves Carcelle was appointed president, the first head of house unrelated to the Vuitton family. It was under his leadership the brand would make major waves in the fashion industry with its collaborations and innovative renditions of staple pieces. The brand celebrated the 100 year anniversary of its Damier print in 1996 by releasing a limited edition version with vachetta leather, a combo that is not typically seen and labeled it the Centenaire Collection.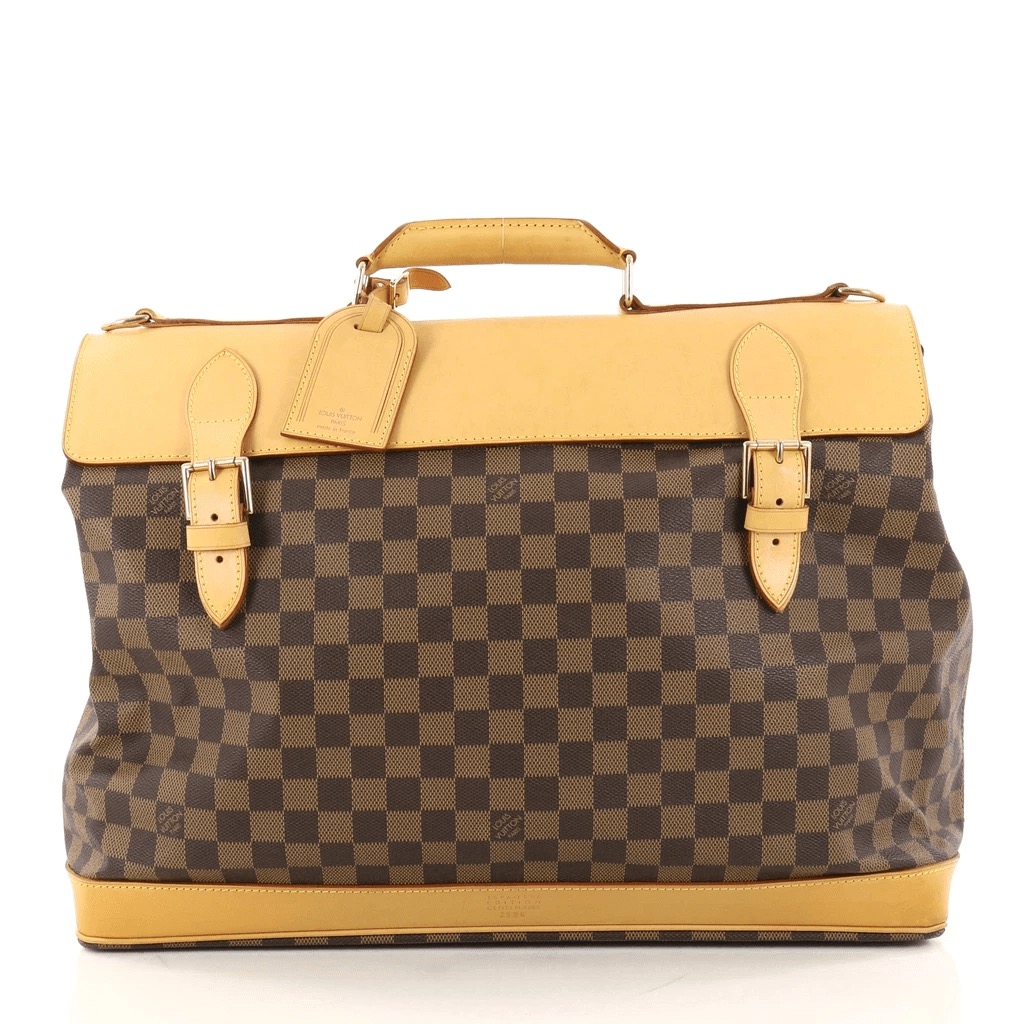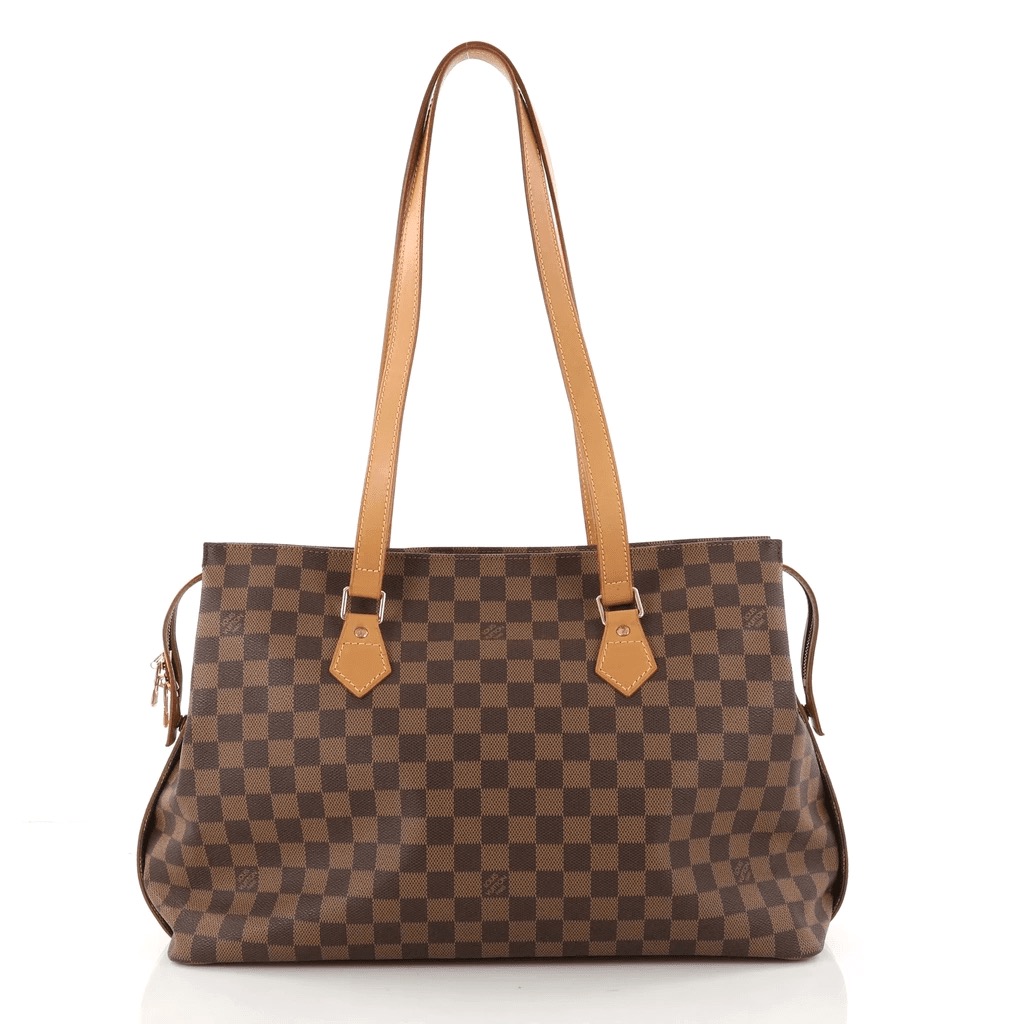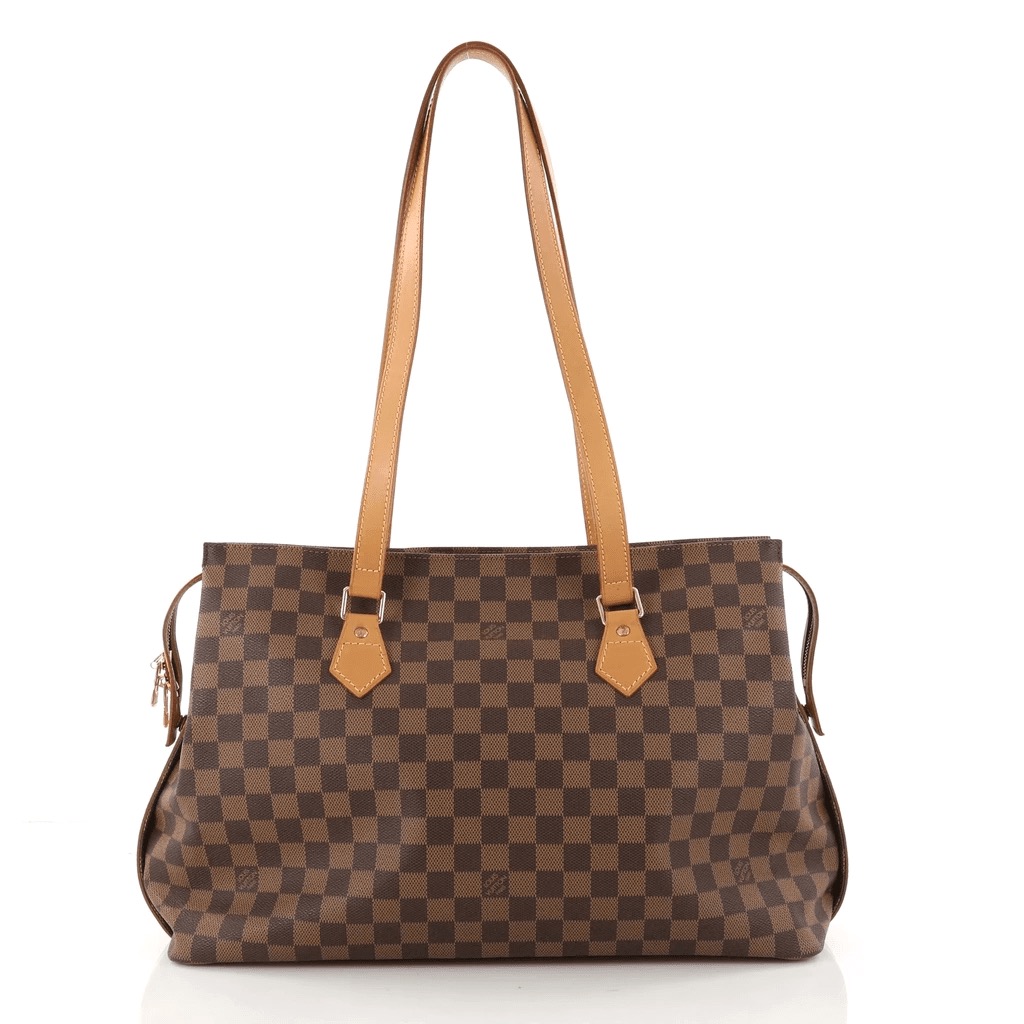 The year 1997 was pivotal for the brand with the appointment of Marc Jacobs as the first creative director. Marc Jacobs designed the brand's first ready to wear line and introduced the Monogram Vernis range of handbags. In 2001, Stephen Sprouse, with the help of Marc Jacobs, designed a collection of neon graffiti written over the classic monogram canvas. To this day, this is one of the most sought after collections among serious Louis Vuitton collectors. Following the success of the Stephen Sprouse collaboration, Louis Vuitton began to steadily align itself with popular artists and designers. In 2003, Louis Vuitton worked with Takashi Murakami to create the Multicolor Monogram: the standard monogram print but in 33 colors on either black or white background. Murakami was also responsible for the famous smiling cherry blossom print on the classic monogram.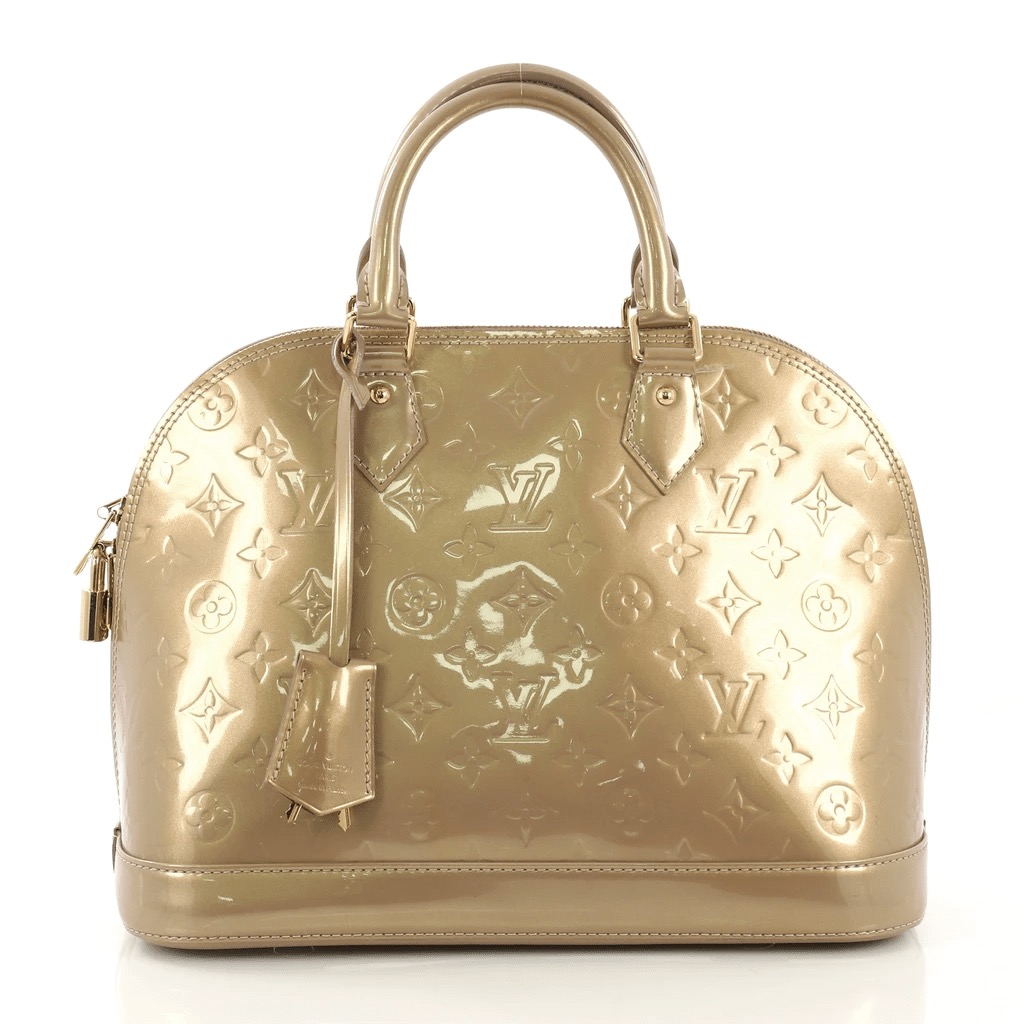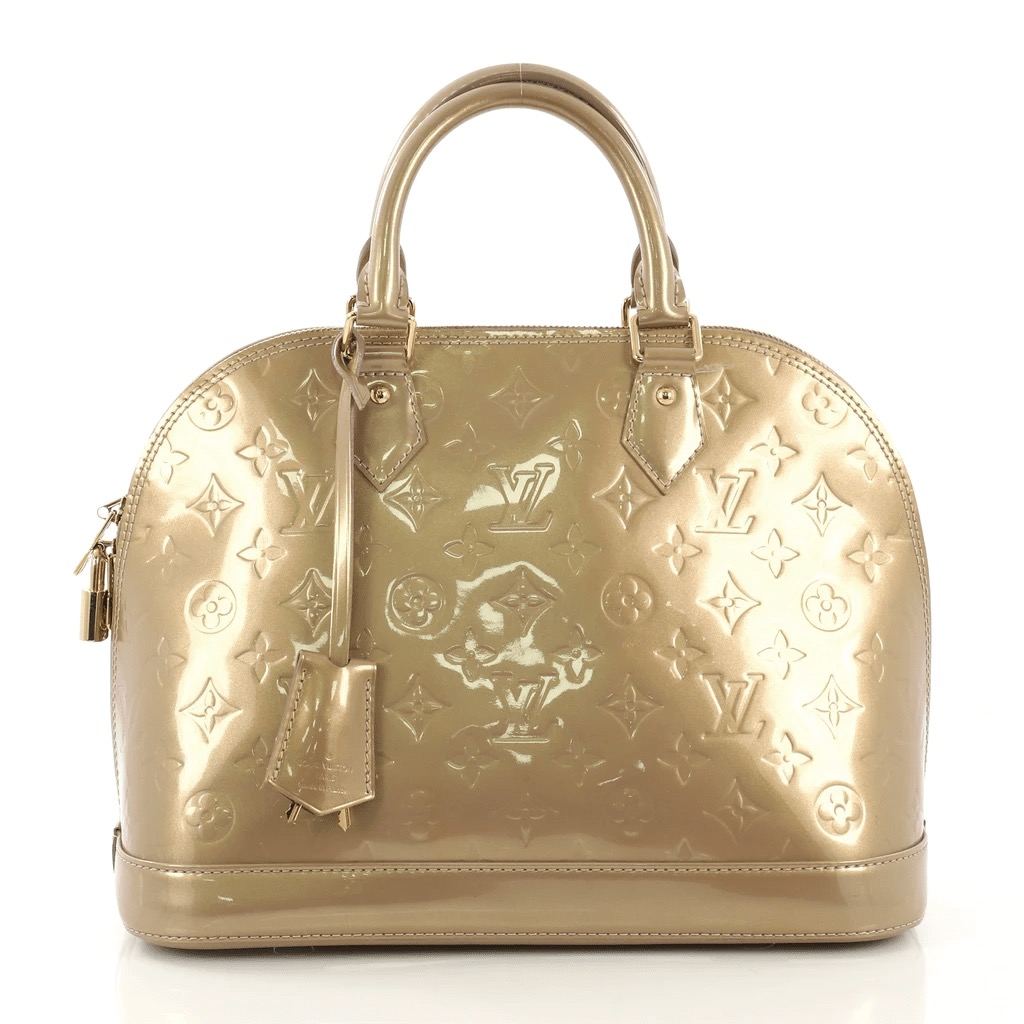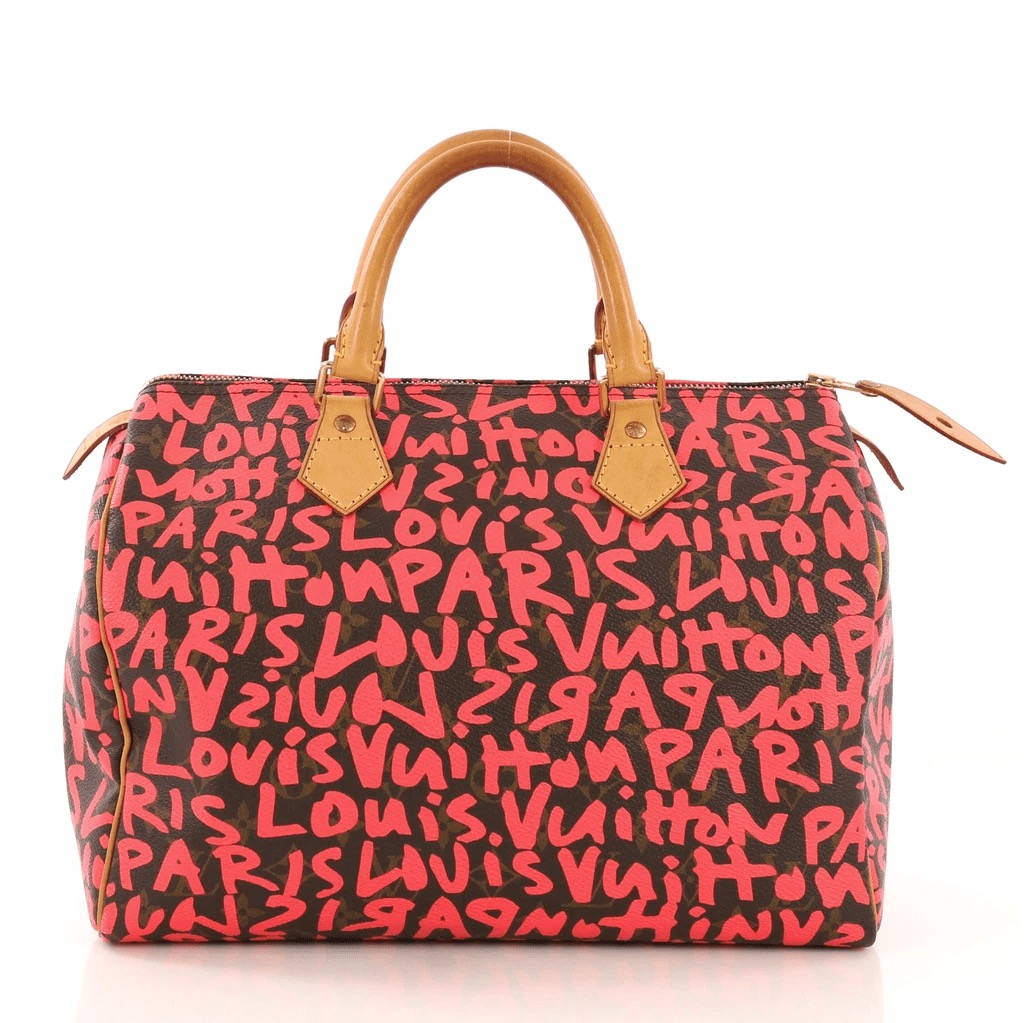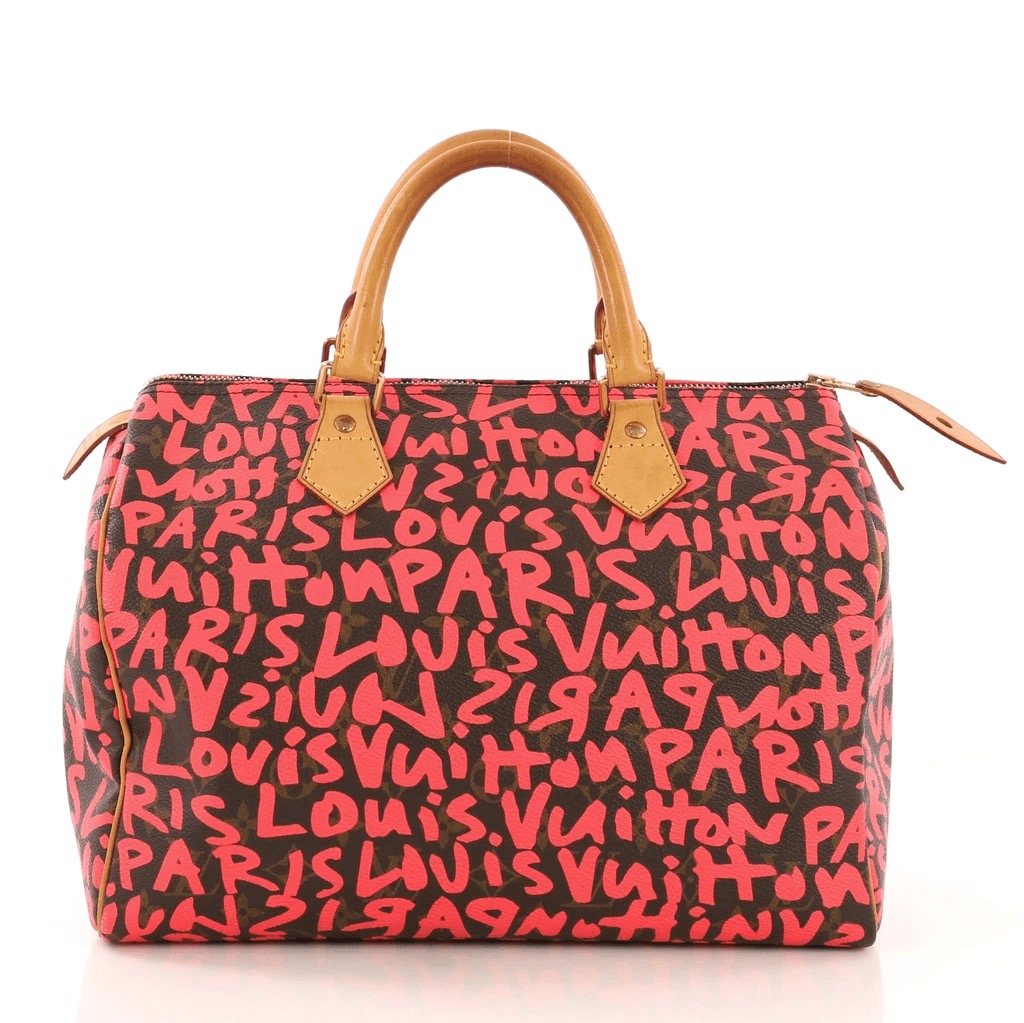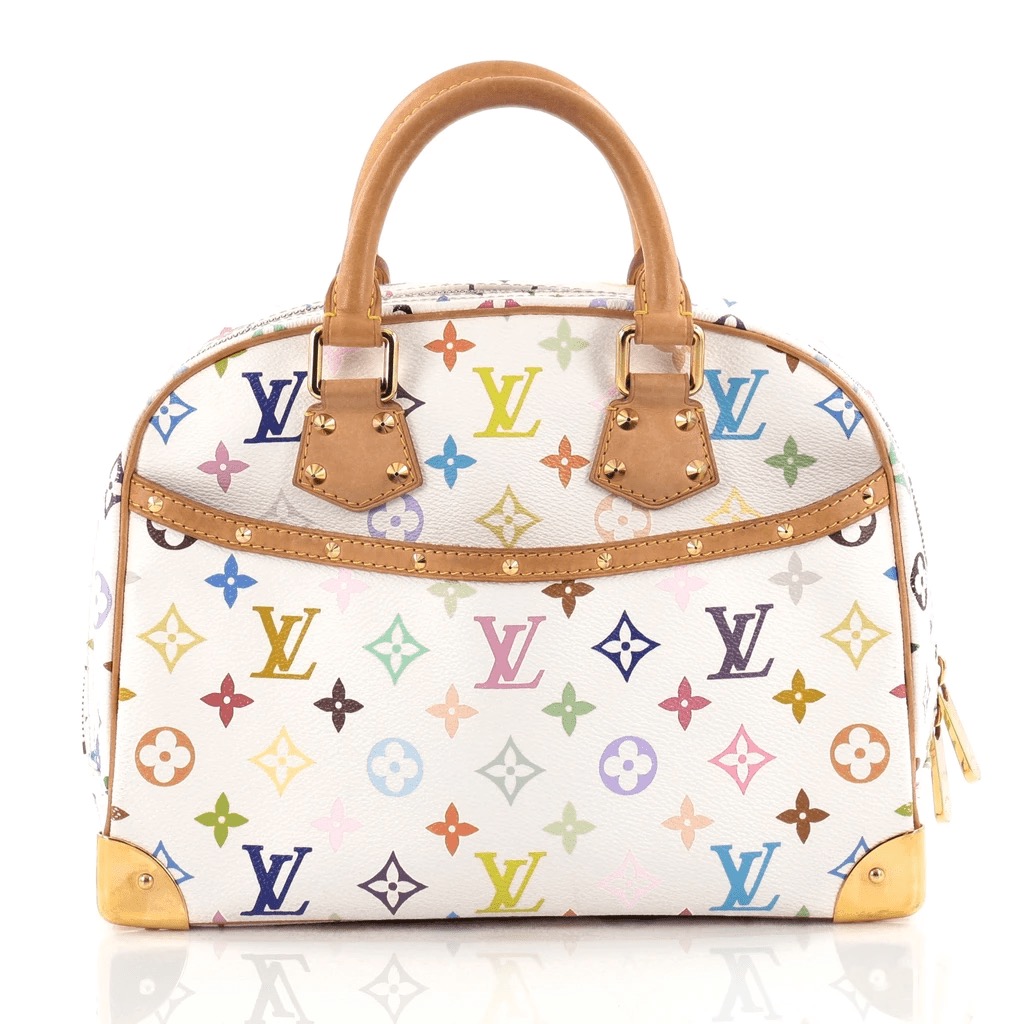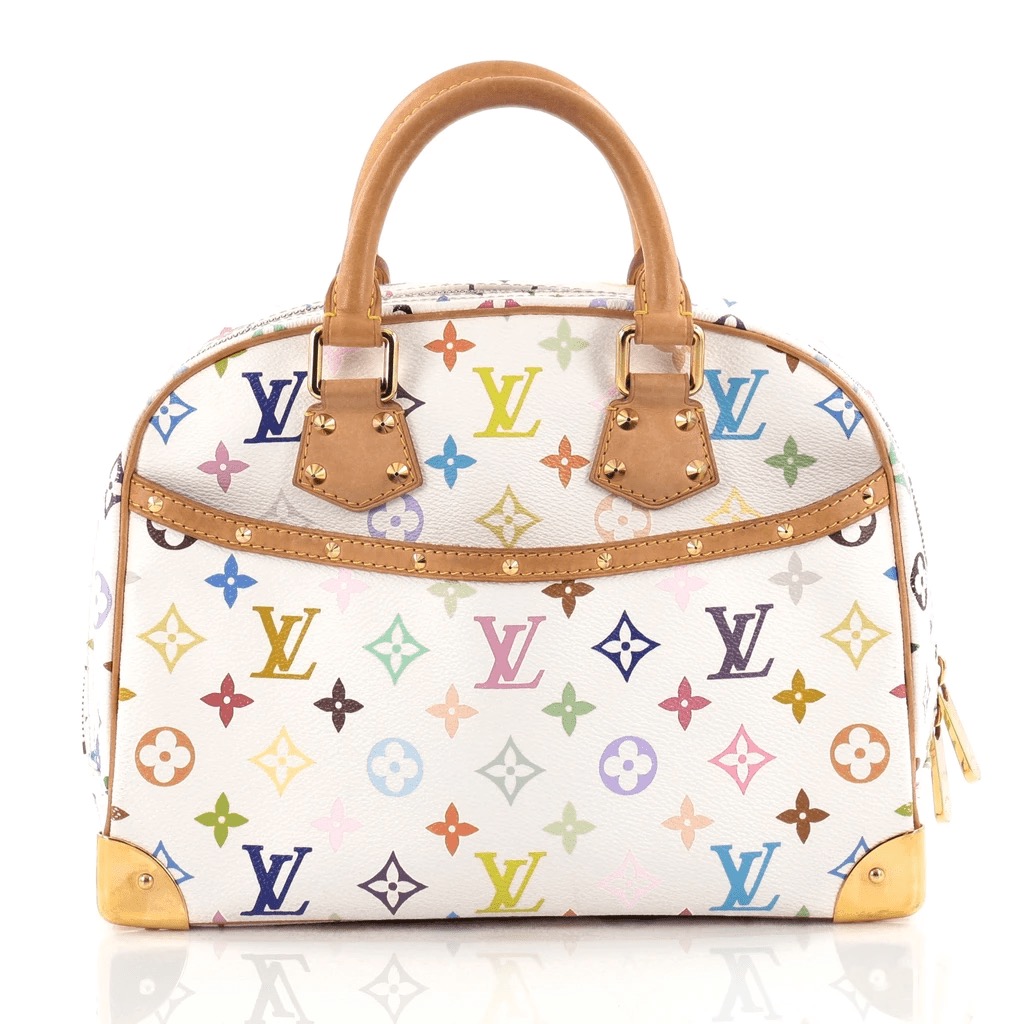 As Louis Vuitton sales continued to soar, the brand once again introduced a bag in 2007 that would become one of its most classic styles and one of the most recognized handbags in the world: the Neverfull. Crafted in classic monogram canvas with a fully lined striped interior with a side pocket and vachetta trim, the Neverfull was seemingly a basic tote. However, even with its thin straps, the Neverfull is able to carry up to 200 pounds. In 2014, the classic tote was redesigned with a new interior print, became available in other color combinations as well as including a detachable pouch.
As a symbolic farewell, one of Marc Jacobs' last silhouettes was the Pochette Metis in January of 2013. Inspired by the Monceau Briefcase, this versatile and functional handbag would become one of the brand's most popular pieces, even to this day.
Louis Vuitton & The 2000s
As Louis Vuitton continued to thrive, Marc Jacobs decided to step down in 2013 to focus on his namesake brand with the support of LVMH. It was then that Nicolas Ghesquière was appointed as the new Artistic Director for Women's Fashion and began to not only foster the current product line but also expand it. Coming from Balenciaga, it is no surprise that he challenged the classic and fairly tame aesthetic the brand was recognized for and injected an edginess that would speak to a younger generation. Louis Vuitton's product line of handbags continued to grow with many limited editions being produced each year.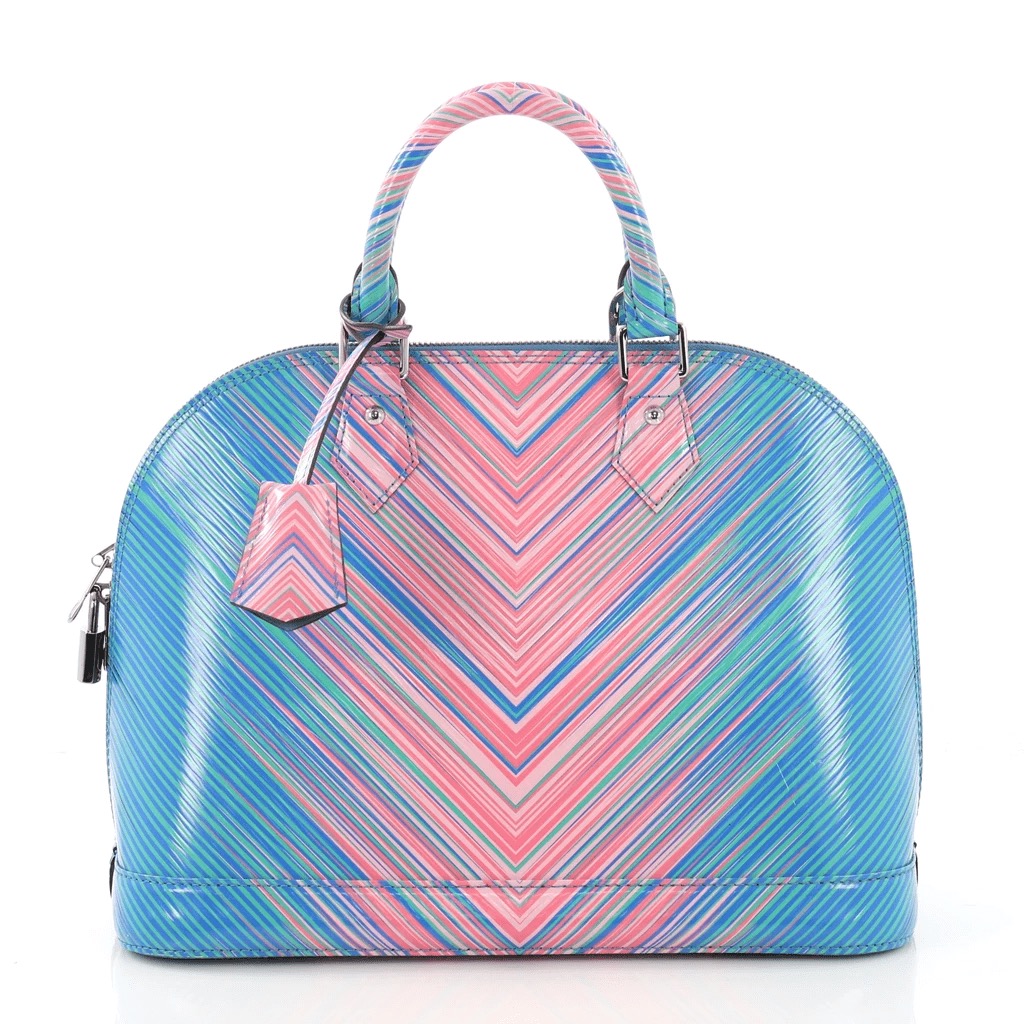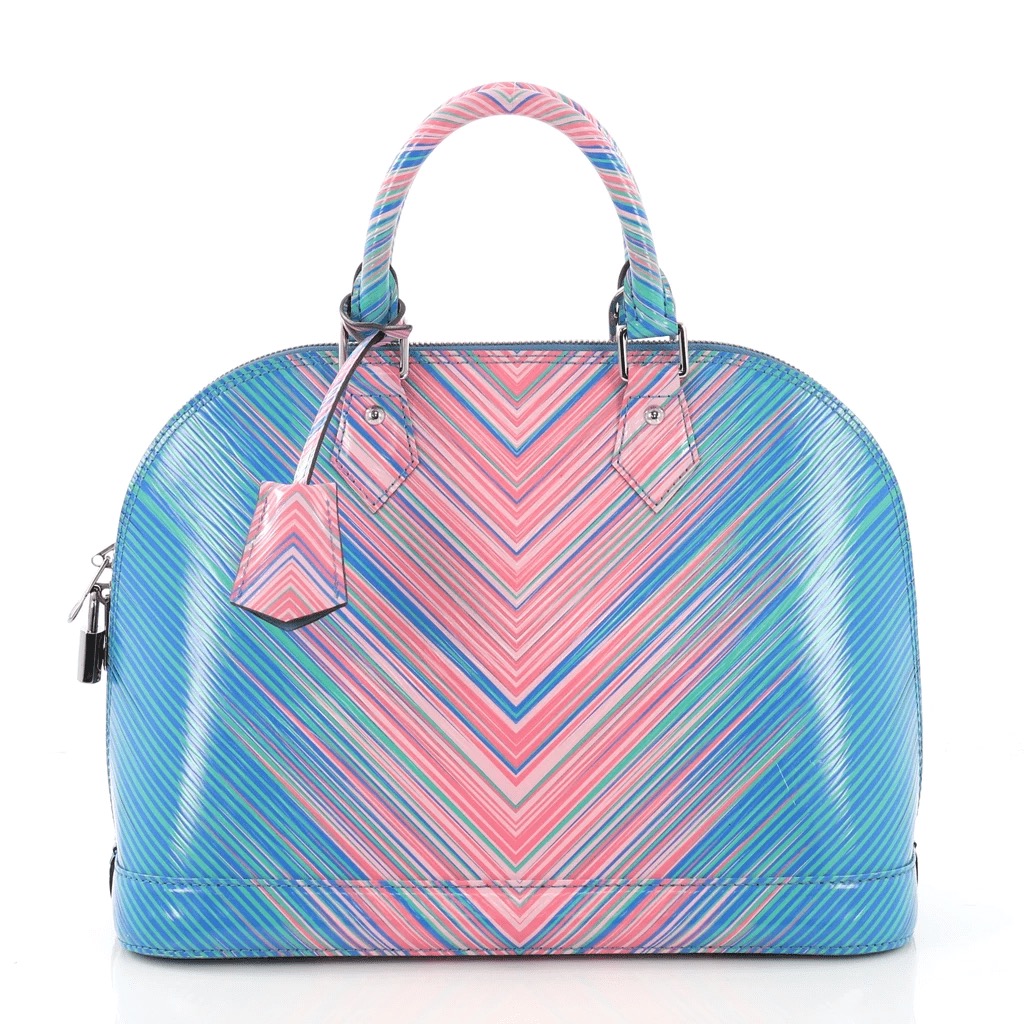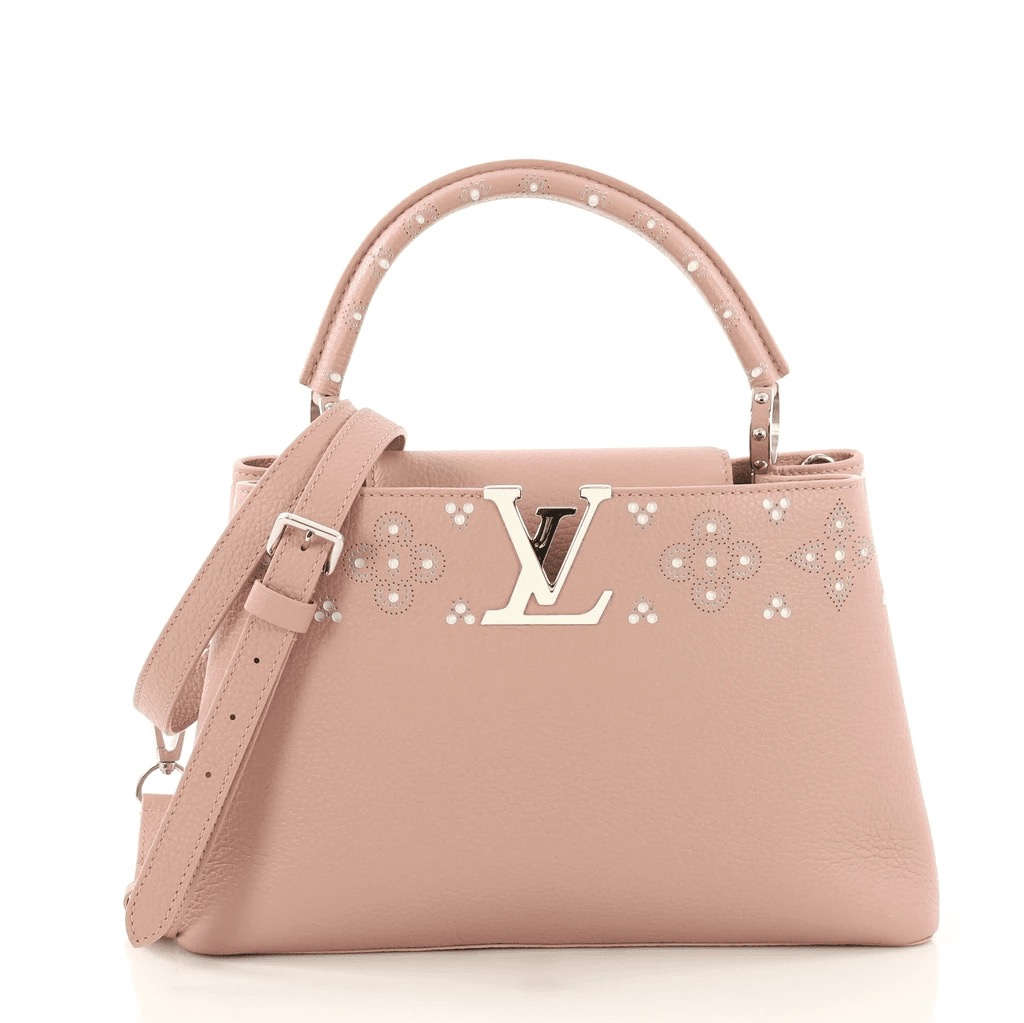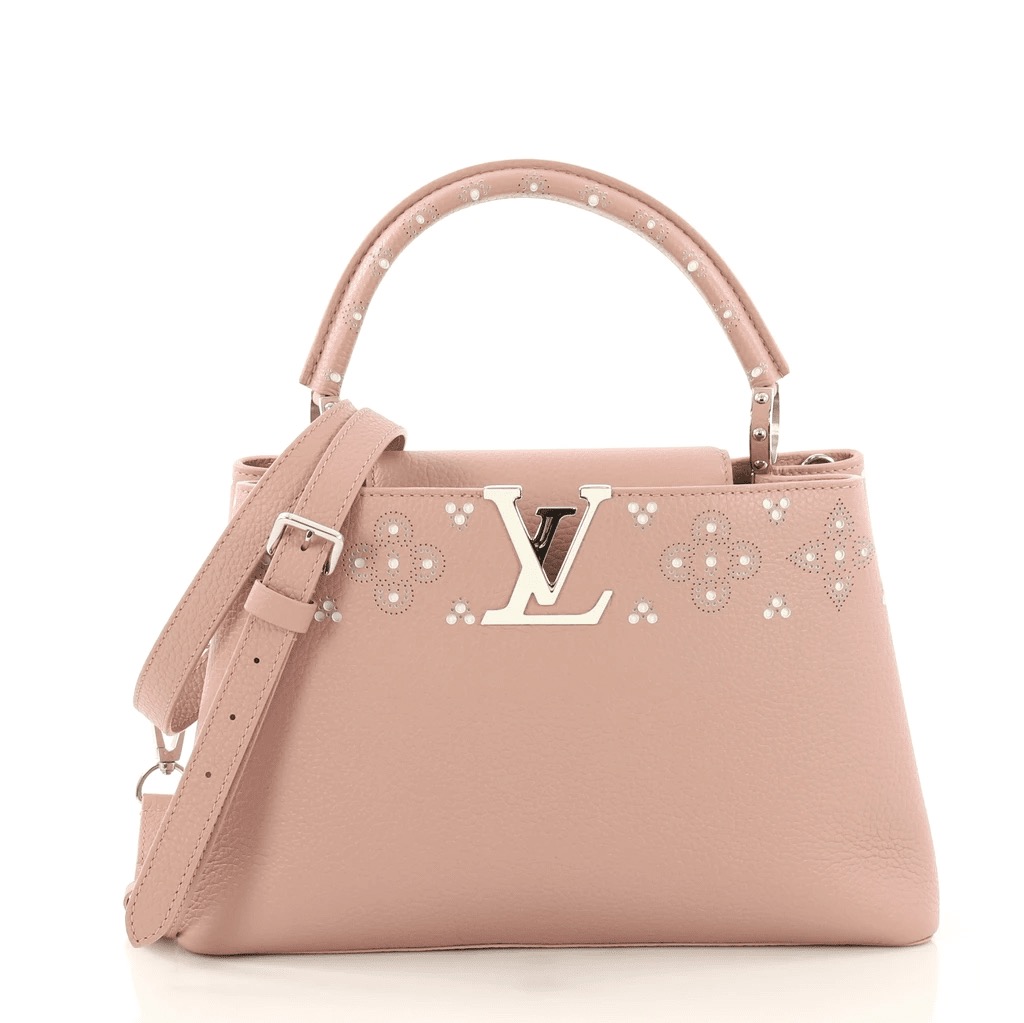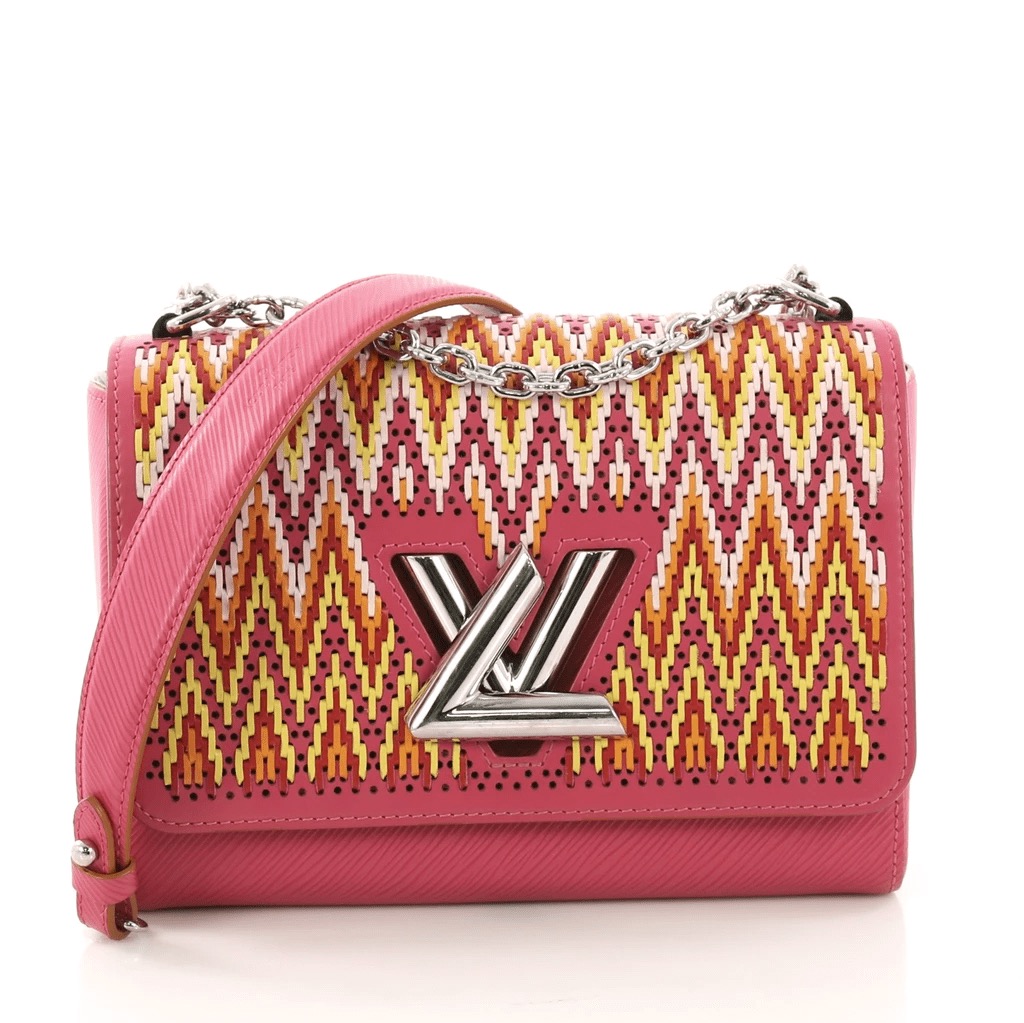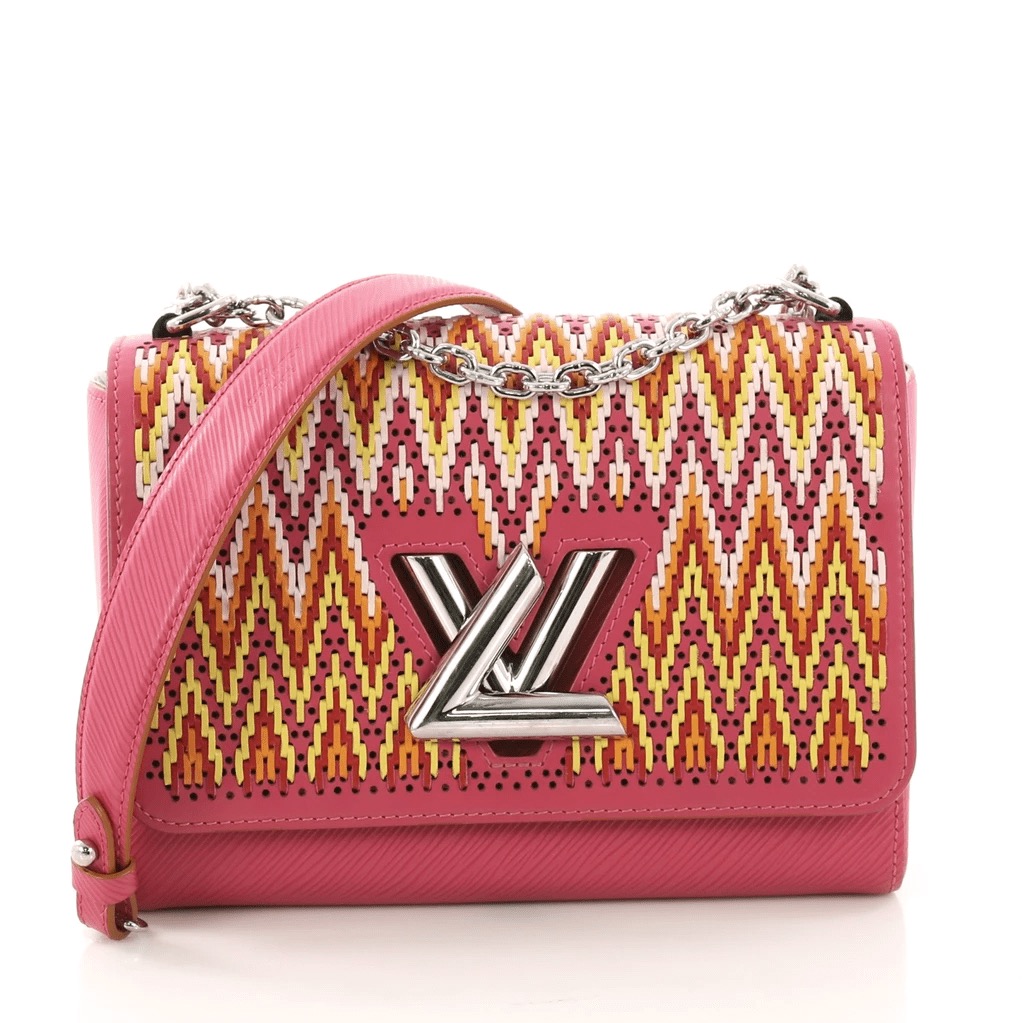 Since his appointment, Nicolas Ghesquière has not disappointed in creating highly sought after pieces and continues to wow the masses with his innovative and forward-thinking designs. Based on Ghesquiere's success, Louis Vuitton appointed another creative genius to take on the men's business. In 2018, Virgil Abloh was appointed the men's creative director and has since designed not only stunning new accessories for men, but has introduced pieces that capture the hearts of men and women alike, a rarity for the brand since its inception. With these two men leading the way for this powerhouse, there is no telling what we should prepare to see, but it seems there are no limits.
Abloh passed away on November 28, 2021 after a two-year battle with angiosarcoma, a rare and aggressive cancer, leaving the artistic director position at Louis Vuitton menswear open.