KNOWLEDGE
An abridged guide to the
secondary market
By Koyaana R. March 22, 2019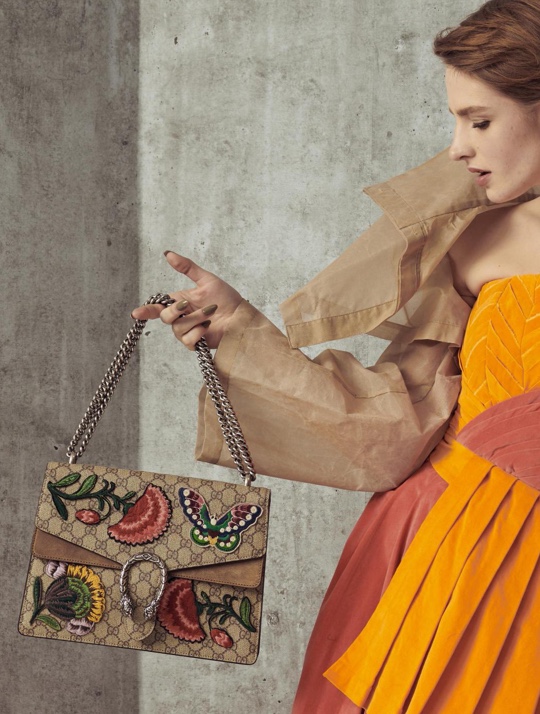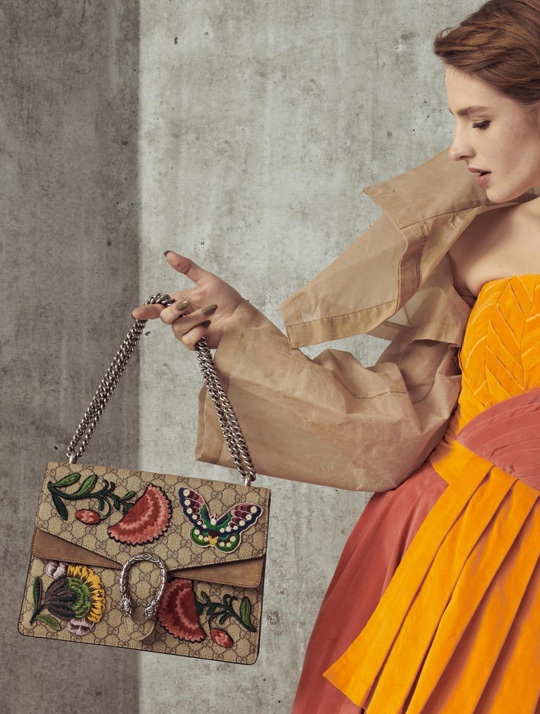 While shopping for your next bag, it may be tempting to go 
straight to your favorite retailer. Or, you may consider purchasing from someone else's closet. The latter can be a bit tricky since there are several factors to consider, but the payoff can ultimately be worth it. Luckily, we're here to provide you with a set of guidelines that will help you discover your next love with no regrets.
What Do You Need?
First, deciding what you want in and from a handbag will help keep you on track when you start your research. Now is the time to determine exactly what you need.
What will you be using your bag for? Are you looking for something you can wear every day, or is it just for a special occasion? If you want to get more out of your investment, try to find a bag that can transition either based on occasion or function (ie, day to night or shoulder bag to crossbody).
What color family are you leaning toward? A dark or neutral tone for daily use, or a bold red or pink that will be a statement piece?
What size best fits what you plan to carry? For everyday essentials, smaller to medium bags can suffice, but if you'll be toting around heftier items, you may want to consider a larger bag.
Next, decide which designer and model best fit with your personal style. This is when you should consider the materials will best suit your needs. Leather is generally the most durable overall and its care is easy, making it a fairly universal go-to. Canvas is also durable but may wear a bit quicker than its leather counterpart, a factor that could affect your choice.
Do Your Research On Potential Sellers
Uncovering the handbag that checks every item off of your list is like striking gold, but verifying the seller or platform that you plan to purchase from needs to be part of the process – it is the most crucial step. You want to make sure that you're comfortable purchasing from a non-retailer, especially if it's your first time. Your confidence in your purchase will make or break your experience.
What To Ask When You're Shopping Around:
Is the seller reputable?
One of the best ways to determine if a seller is reputable is to check reviews and ratings. Forums and third-party sources are your best bet as they are the most unbiased. The Better Business Bureau is an example of a third-party grading service for sites and stores you may be considering; you'll be able to tell a lot about the business based on their grade. When it comes to reviews, take them with a grain of salt. Consumers are more likely to leave negative feedback when things go wrong verses when things go right. Weigh the ratio of positive to negative reviews; this will give you a good sense of whether or not a seller deserves your business. With any review or third-party service, pay the most attention to authenticity claims. Watch out for sellers and sites that have more reviews that mention issues with authenticity than those that highlight the shopping experience.
What forms of payment are accepted and what assurances do they offer?
It is important to recognize where potential sellers are located; this will help determine how safe your transaction will be. If a seller is located overseas, that is not necessarily a red flag. There are a lot of reputable sellers with great deals all over the world, and sometimes you may stumble across a rare find at an incredible price. If you find such a deal, make sure you are protected once you receive the item – more on this later. It's really important you are cautious when shopping on open marketplaces (Poshmark, eBay, etc). These marketplaces, while loosely monitored, are saturating the market with counterfeit items. Sellers have been known to use images that are not their own to sell bags they may not even have.
What forms of payment are accepted and what assurances do they offer?
Unsurprisingly, this can tell you a lot about the safety and trustworthiness of a company. Verified forms of payment, beyond just accepting credit cards, are a good way to identify whether or not the place or seller you're shopping from is safe. Sellers with financing options such as Affirm and PayPal are essentially verified. PayPal offers buyer protection across many platforms and resale sites which allows you to file a claim and get your money back if something should go wrong with your purchase.
Comparison Shop For The Best Price And Experience
Now is the time to start checking the competitive price points for the bag you are lusting over. Saving money is, of course, one of the biggest draws to resale. However, it's important to remember that if the price seems too good to be true, it probably is. Check out established resellers and see the general price range they offer for either exact options or similar bags. This will give you a good idea of how much you'll be likely to spend. Sometimes, with market fluctuations, you might be able to wait for a better deal or take advantage of a sale. One of the challenges with resale is limited availability, meaning if you wait too long, you may miss out.
Check the return policy offered on whichever site or marketplace you are contemplating purchasing from. Most reputable sites will offer a return for any reason, especially if a third-party authentication service determines the item you purchased is not authentic.
Check For Authenticity
Well-established sites will take care of the authentication of an item for you. Open marketplaces may offer a go-between service before you receive your item and will check for authenticity before you receive it. Most major resale companies have in-house authenticators who are experts across multiple brands.
A great way to weed out questionable resale options is to look at their authenticity guarantees, in particular their return policy. There should never be any reason you can't return something due to an item being inauthentic. As long as you have documentation from a verified authentication service, you should be able to get your money back.
Take The Plunge
Now is the time to make your purchase. You've decided what you want, have researched where you want to purchase it from, and your money is burning a hole in your pocket. Once your order is placed, stay on top of tracking your package. We recommend asking for signature confirmation if it's not already included, as it is a great way to ensure your item isn't just left on your doorstep. The last thing you want is for your item to be marked as "delivered," only to find it actually hasn't been.
Confirm Purchase
Be sure to check over your item when you receive it. Cross-reference the original listing photos for identifying characteristics such as date codes, marks, and wear, to make sure you received the right item. If you want to add another level of self-assurance, send photos to a third-party authentication service. This is more for peace of mind if you question authenticity at all. Taking these extra steps will assure you that you made the right decision.
Now the fun part. Try it on. Is it everything you hoped it would be? Is it the right size? The right material? If you don't love it the moment it's in your hands, it may not be the right bag for you, and that's okay! If you don't love it now, you most likely won't use it.
Shopping the secondary market is a daunting task, we admit, but Rebag is here to assure you that not only can the experience be positive, it can also rival that of the luxury experience of walking into a luxury boutique. Anyone equipped with this knowledge, and a good, sensible head on their shoulders, can create a positive shopping experience for themselves – no horror stories or regrets here! Now that you've learned the foundation of once-loved shopping, go and discover your own treasures to add to your collection.