INTERVIEW
Share & Tell with
@kelseykotzur

By Isabelle E, Jan 20, 2022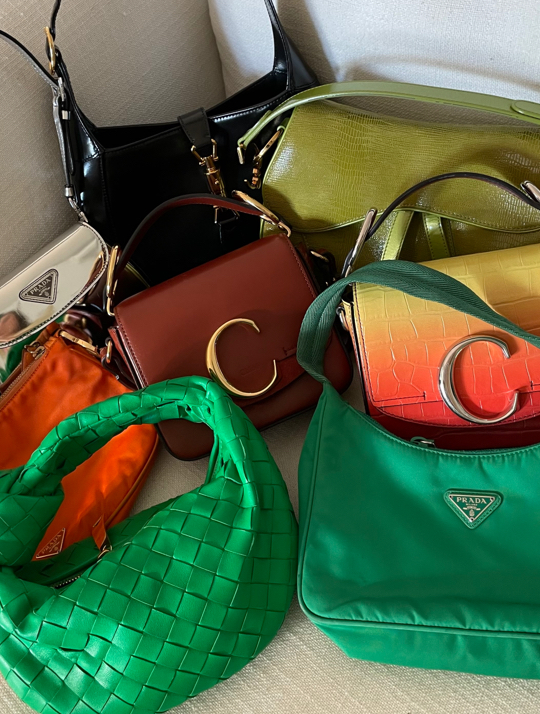 Rebag puts a
spotlight on our
valued collectors.
This month's Share & Tell is extra special because we teamed up with three luxury collectors who are also Rebag customers to celebrate the launch of our new loyalty program, Rebag Rewards! Read on to check out their dreamy collections.
Kelsey Kotzur
has been making us jealous with her colorful collection that she often features in her incredibly funny & fashionable
TikToks
and
Reels
. After five years of being a Rebag customer, we thought it was only fitting to team up with Kelsey for this Share & Tell spotlight. Prepare yourselves for some handbag-induced jealousy as you admire Kelsey's collection filled with Prada, Bottega, and Chloe. Plus, find out what she loves about being a Rebag Rewards member.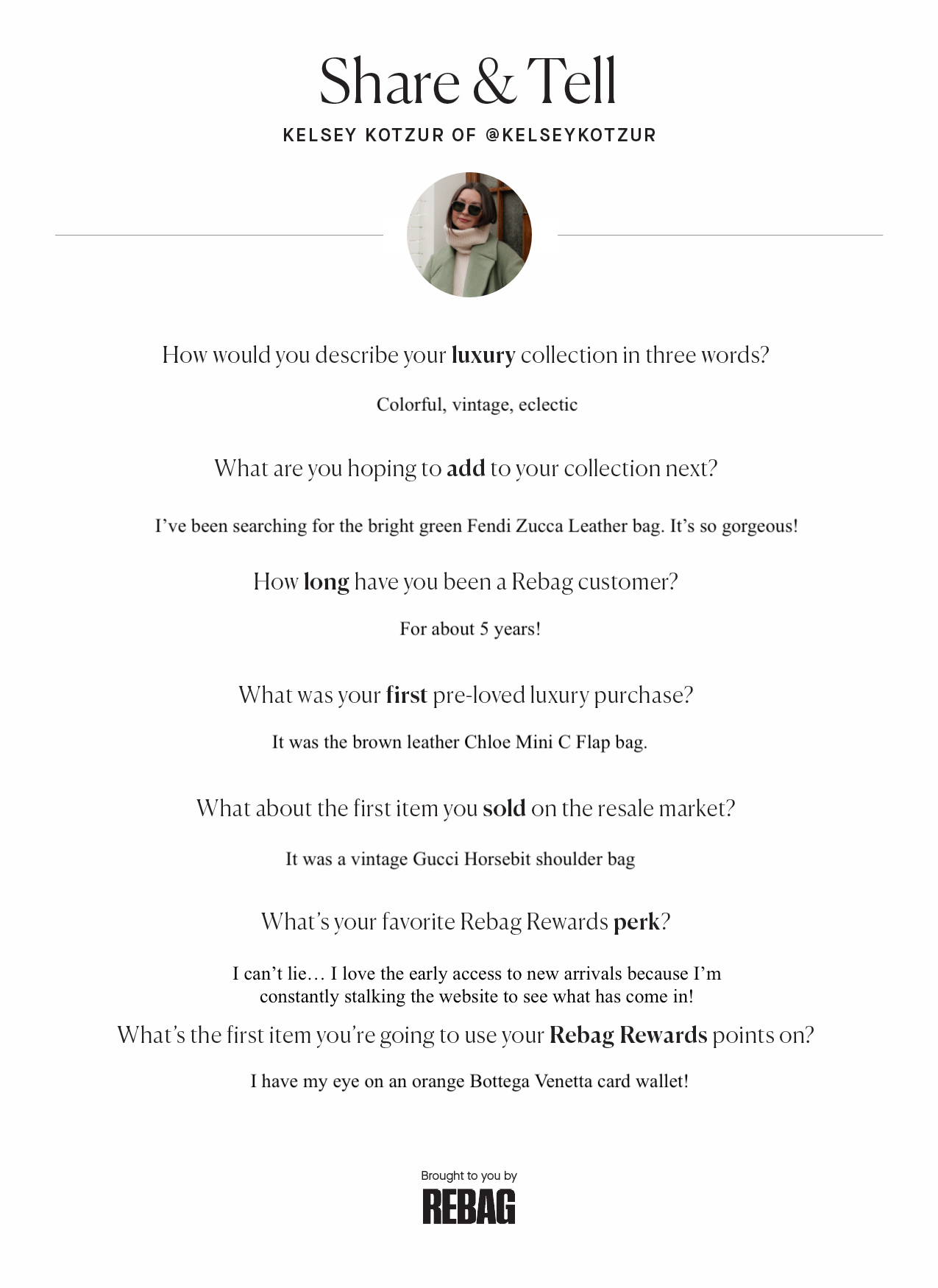 Describe your style in three words.
Kelsey: Colorful, vintage, eclectic.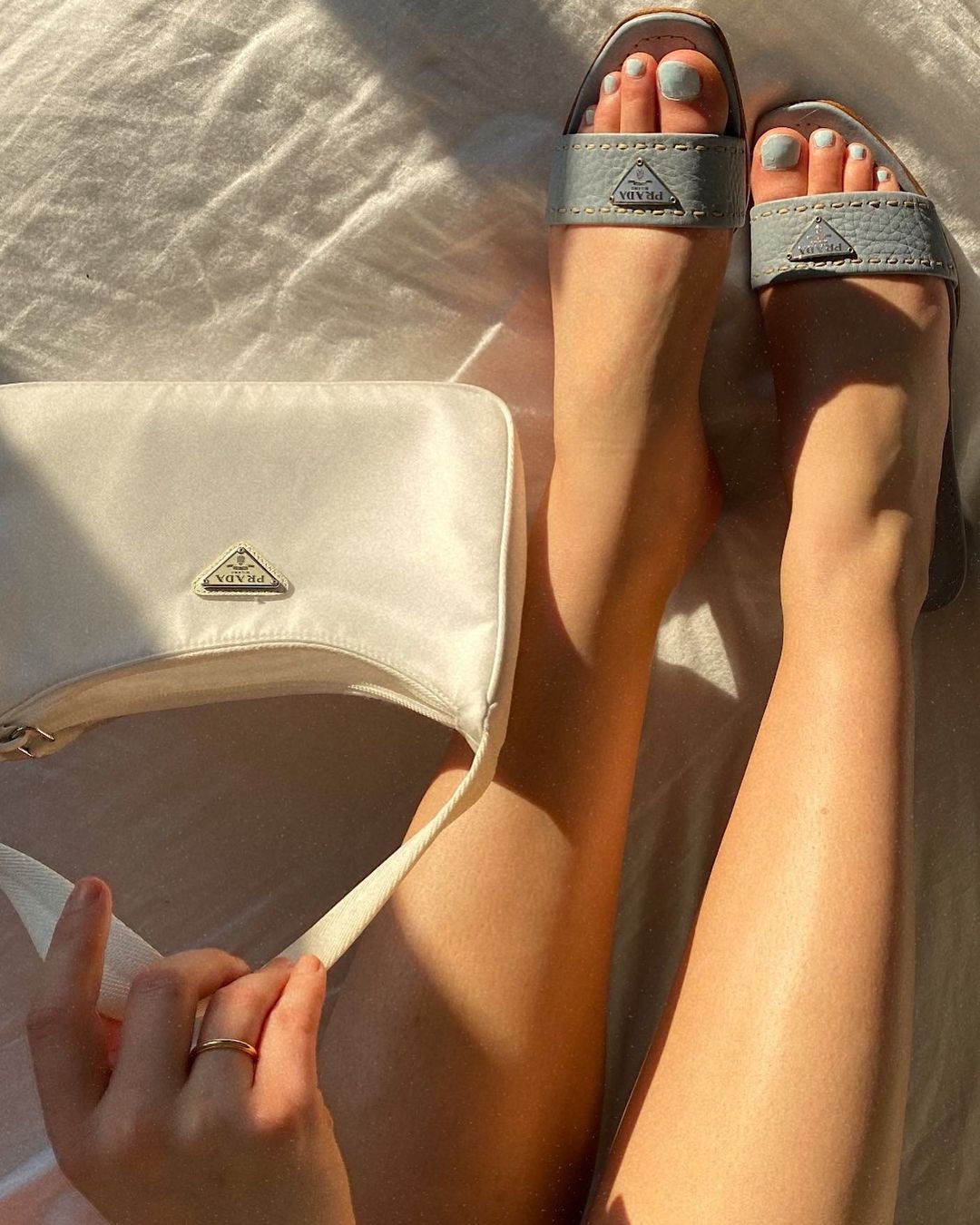 What are you hoping to add to your collection next?
Kelsey: I've been searching for the bright green Fendi Zucca Leather bag. It's so gorgeous!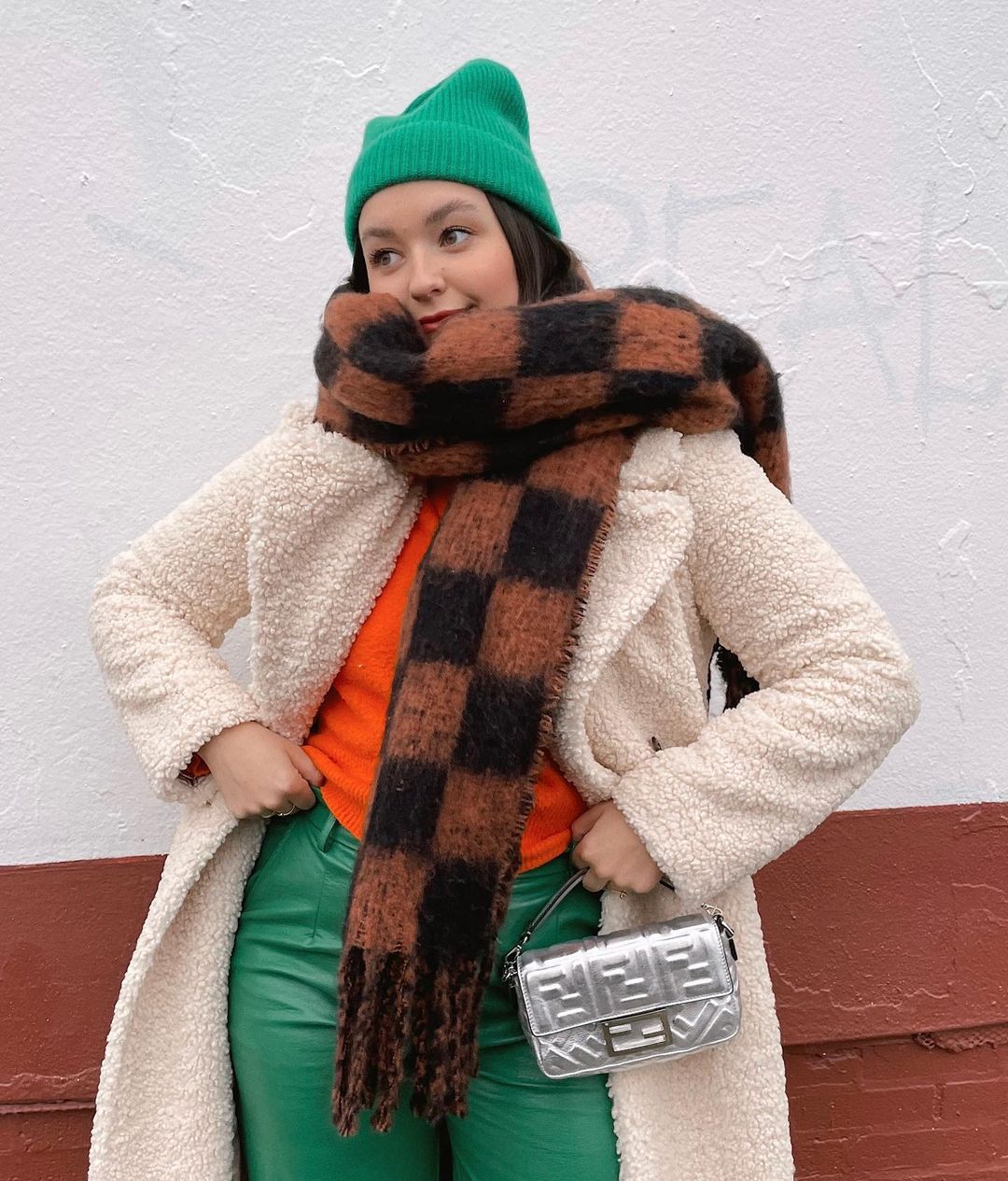 How long have you been a Rebag customer?
Kelsey: For about five years!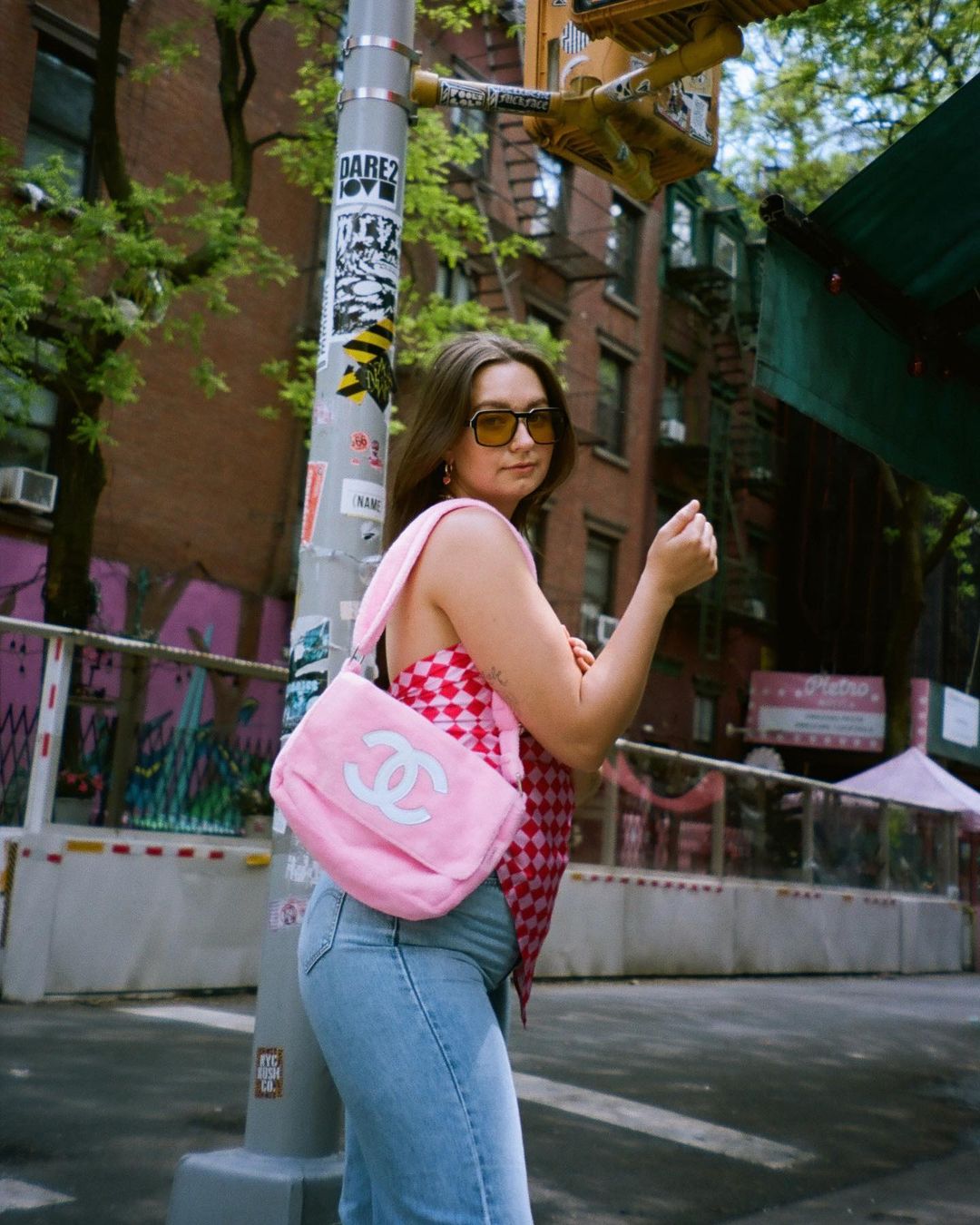 What was your first pre-loved luxury purchase?
Kelsey: It was the brown leather Chloe Mini C Flap bag.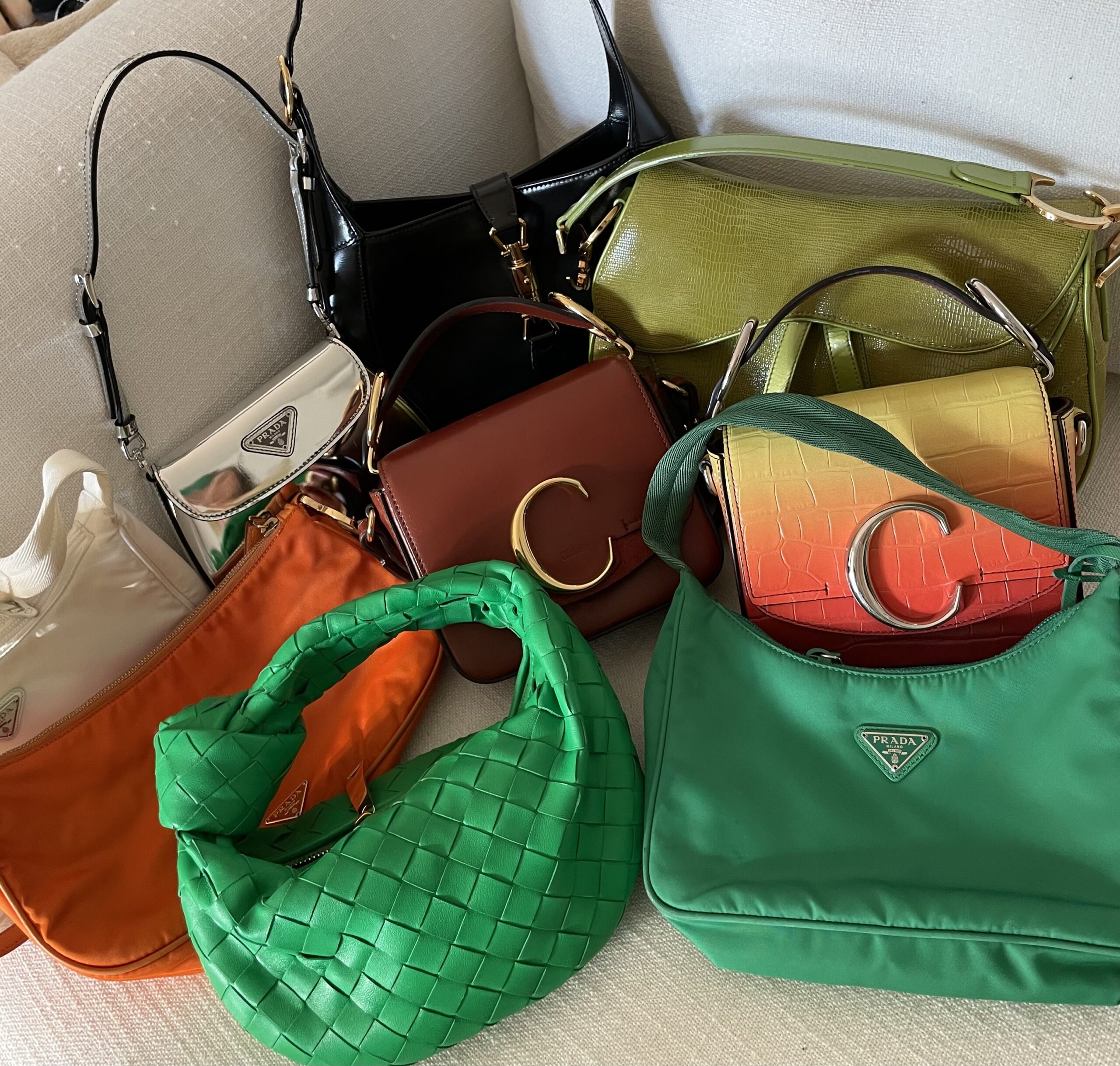 What about the first item you sold on the resale market?
Kelsey: It was a vintage Gucci Horsebit shoulder bag.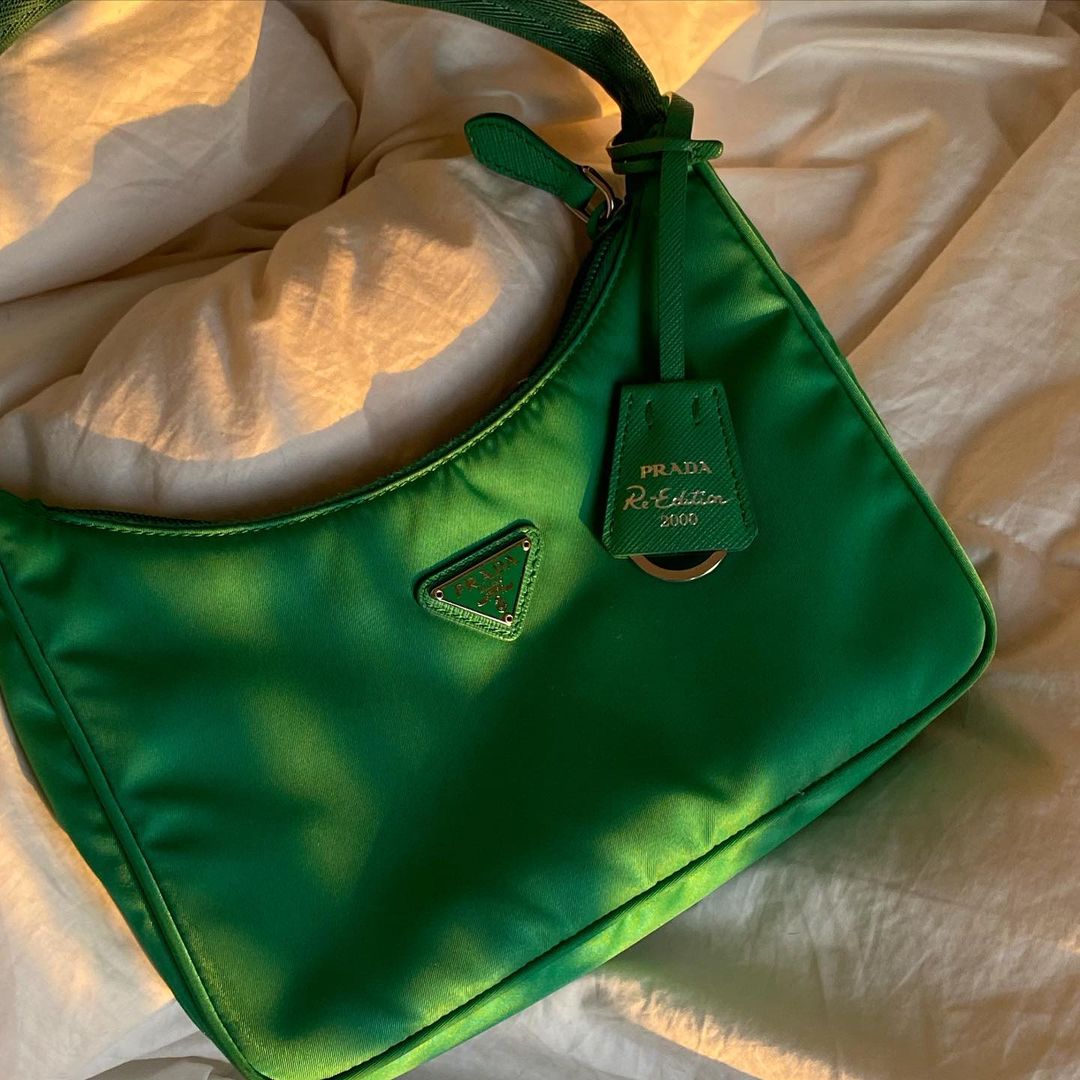 What's your favorite Rebag Rewards perk?
Kelsey: I can't lie… I love the early access to new arrivals because I'm constantly stalking the website to see what has come in!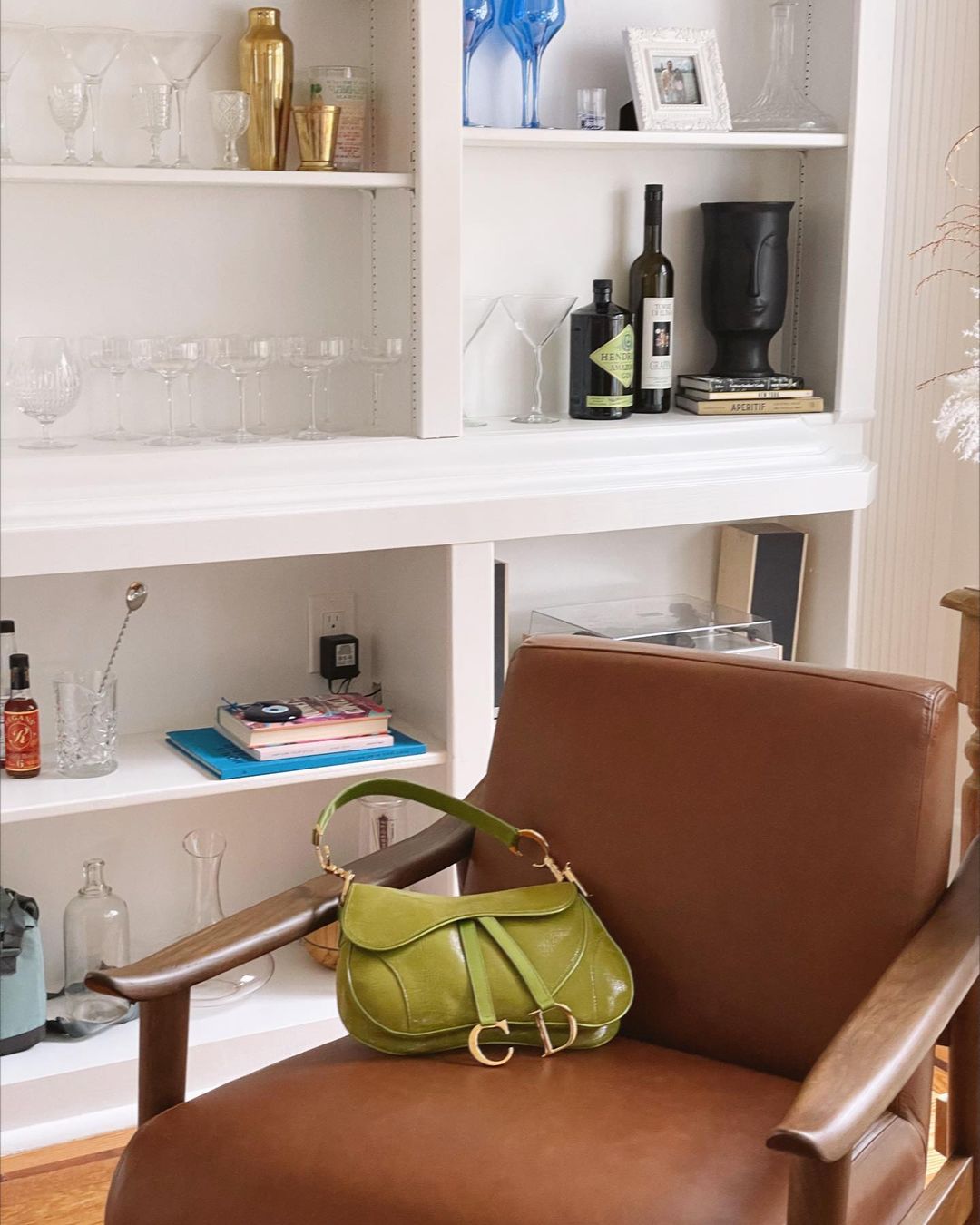 What's the first item you're going to use your Rebag Rewards points on?
Kelsey: I have my eye on an orange Bottega Veneta card wallet!
You can follow Kelsey on Instagram to stay up-to-date on her growing collection! If you or someone you know shop at Rebag and want to be featured in our Share & Tell series, just shoot us a message below.