INTERVIEW
Share & Tell with
@prettyfrowns

By Isabelle E, Jan 20, 2022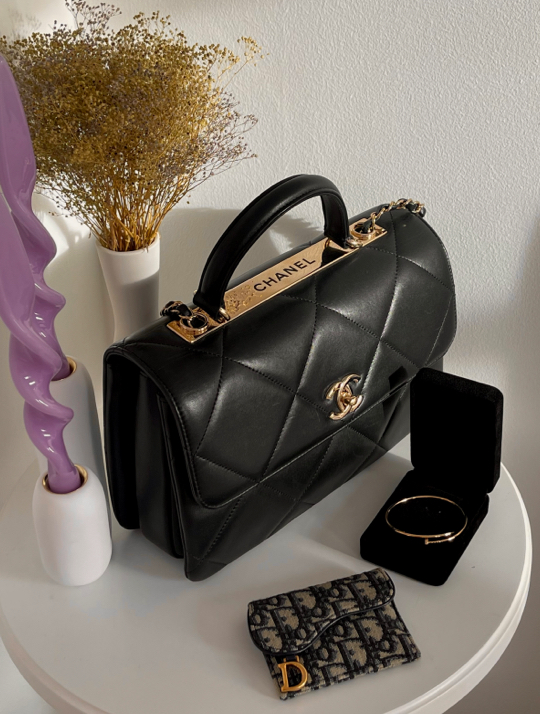 Rebag puts a
spotlight on our
valued collectors.
This month's Share & Tell is extra special because we teamed up with three luxury collectors who are also Rebag customers to celebrate the launch of our new loyalty program, Rebag Rewards! Read on to check out their dreamy collections.
Wellness, beauty, and fashion content creator Isabel Tan, aka @prettyfrowns, is a longtime Rebag customer. Her perfectly curated Instagram shows off the latest in food, makeup, and style — and after sharing her equally flawless budding collection with us, we're even bigger fans. Check out her dazzling collection, plus find out her favorite Rebag Rewards perks, what she's eyeing to use her points on, and more!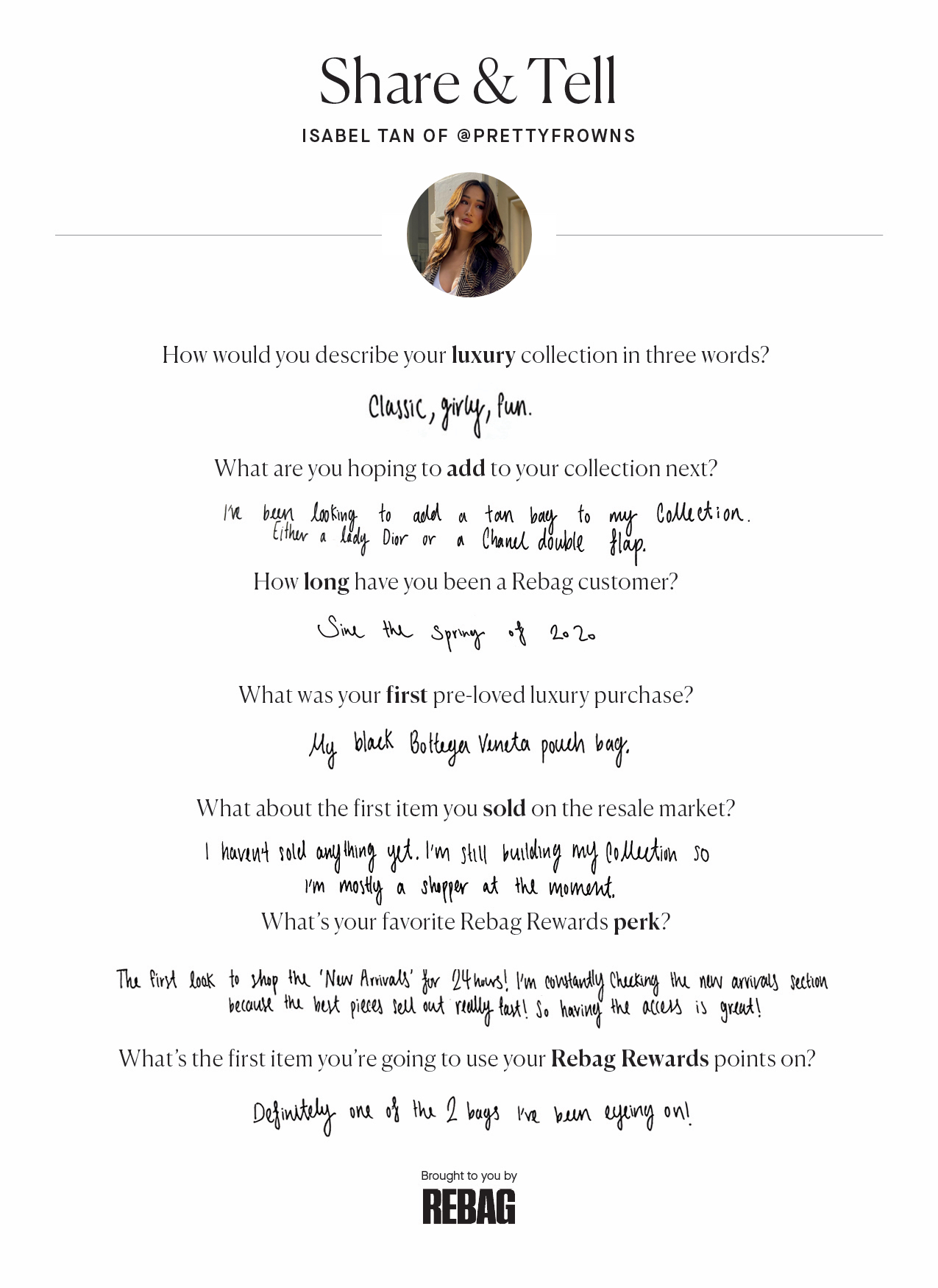 Describe your style in three words.
Isabel: Classic, girly, fun.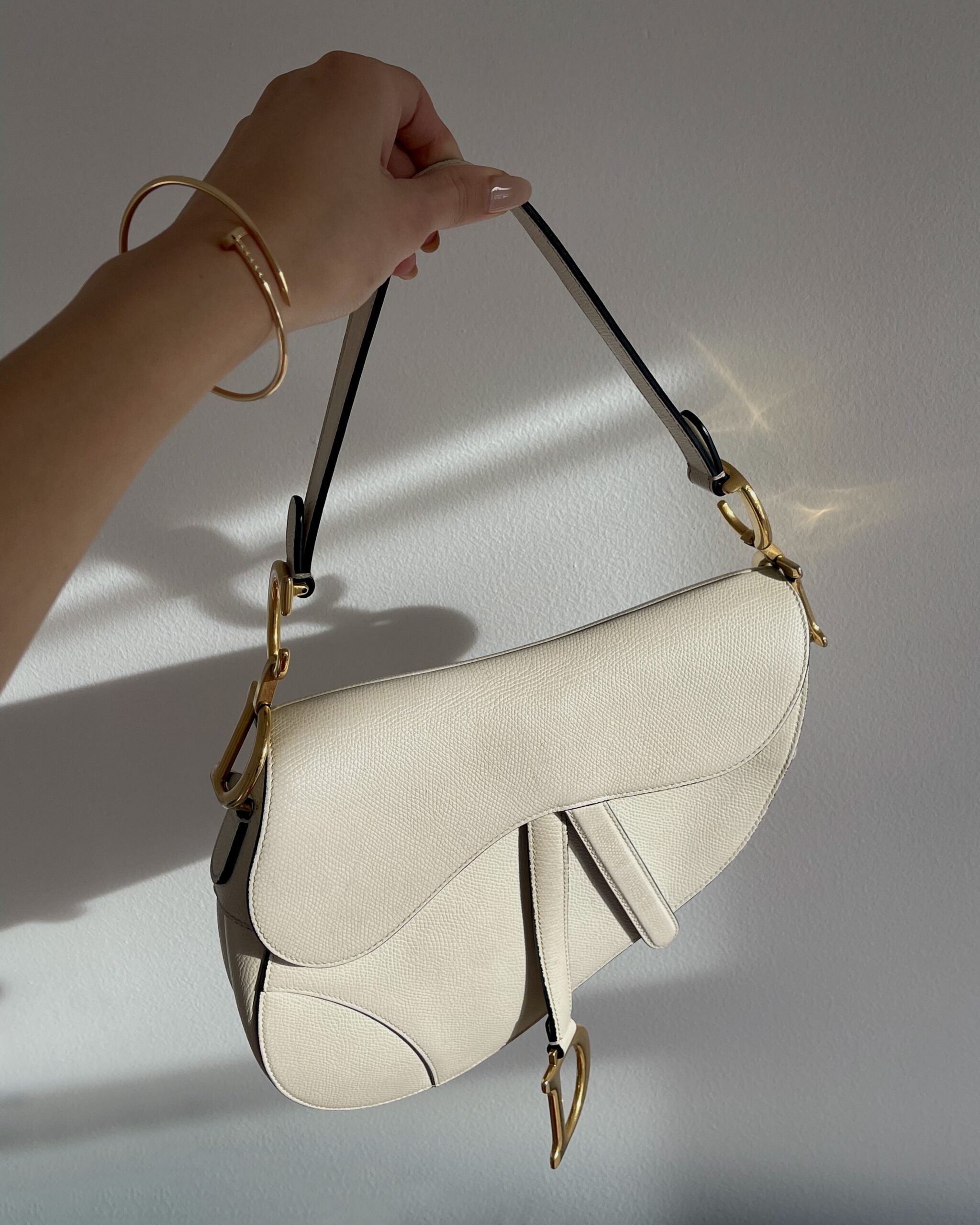 What are you hoping to add to your collection next?
Isabel: I've been looking to add a tan bag to my collection. Either a Lady Dior or a Chanel Double Flap.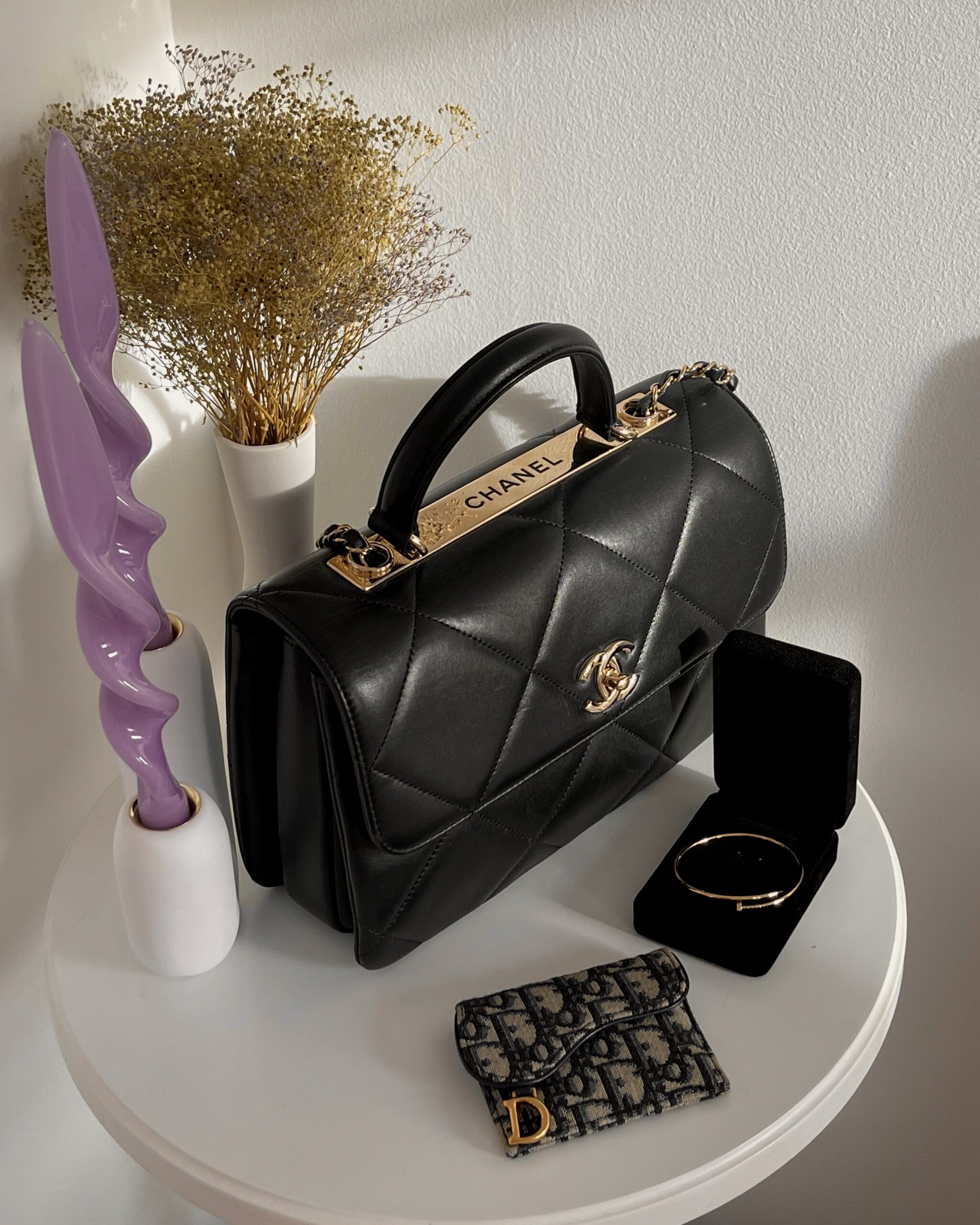 How long have you been a Rebag customer?
Isabel: Since the spring of 2020.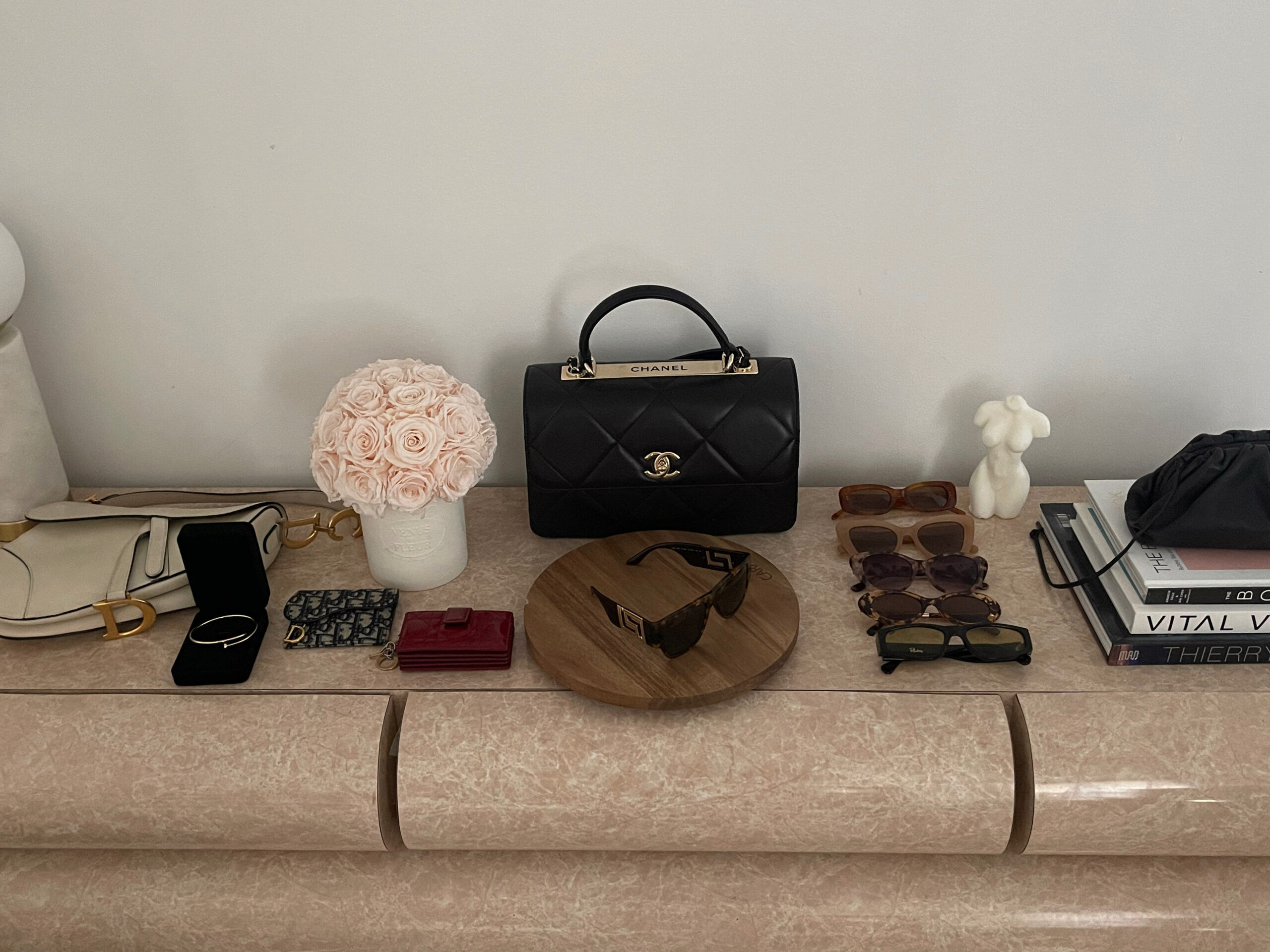 What was your first pre-loved luxury purchase?
Isabel: My black Bottega Veneta Pouch.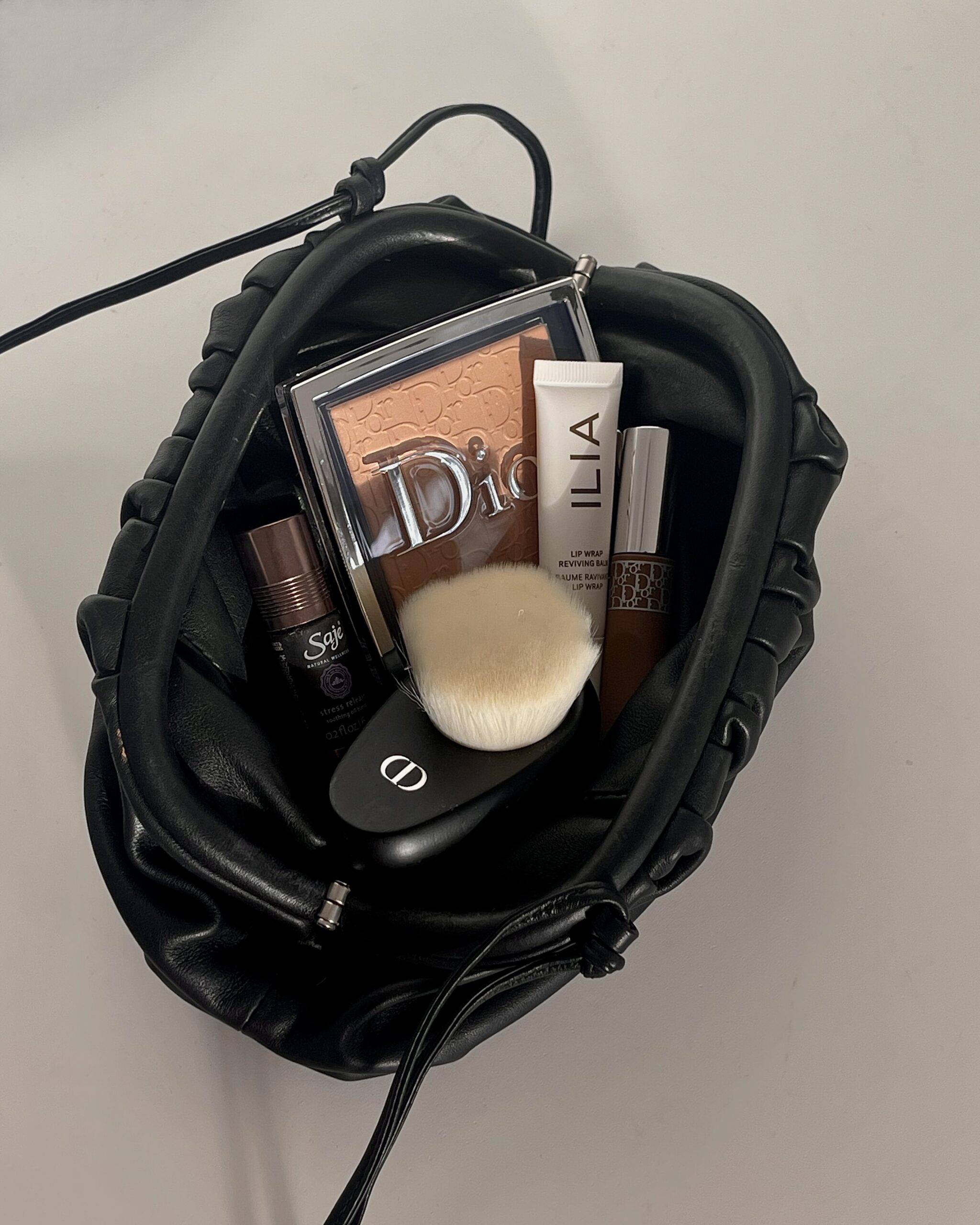 What about the first item you sold on the resale market?
Isabel: I haven't sold anything yet. I'm still building my collection so I'm mostly a shopper at the moment.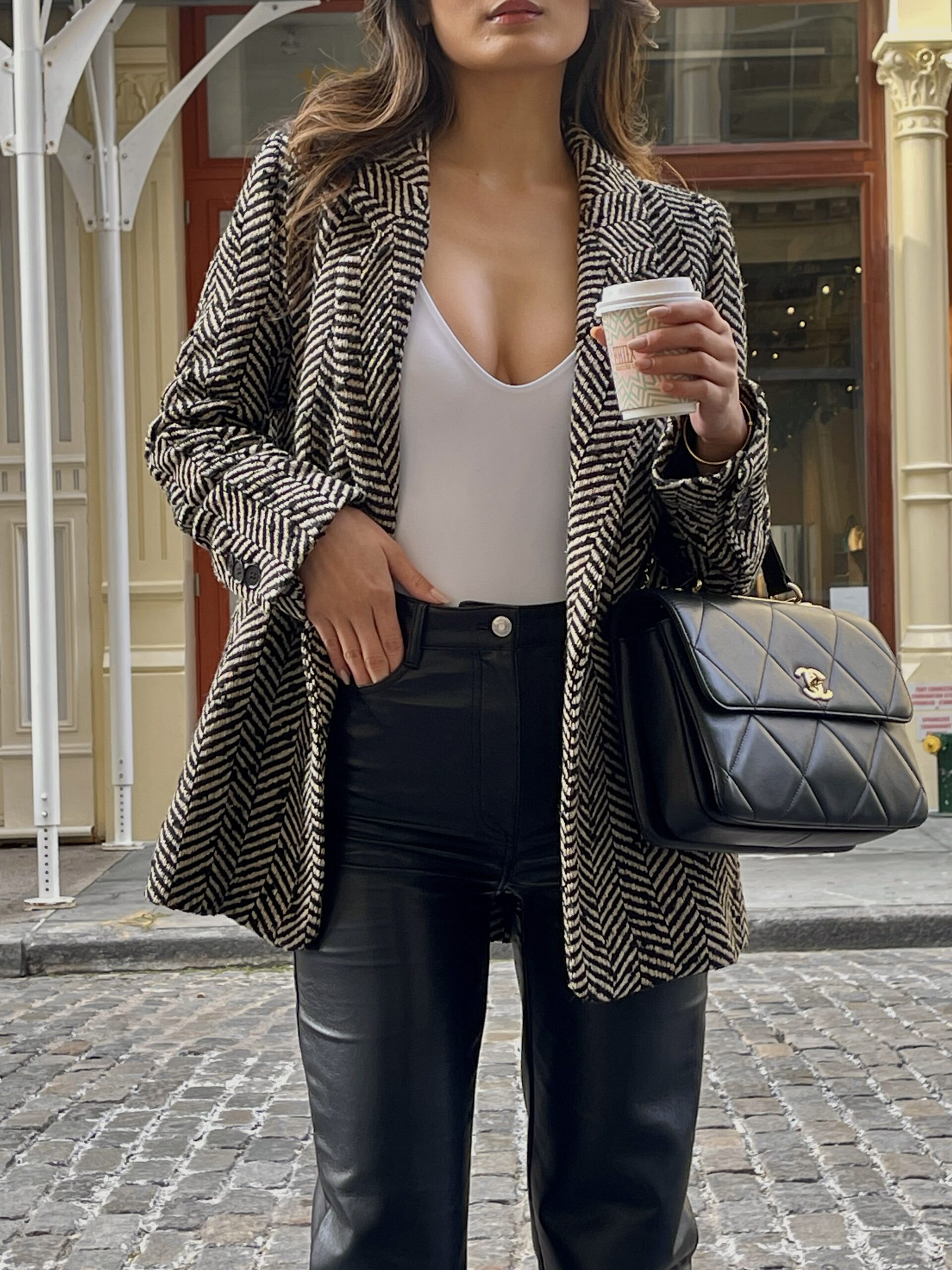 What's your favorite Rebag Rewards perk?
Isabel: The first look to shop the 'New Arrivals' for 24 hours! I'm constantly checking the new arrivals section because the best pieces sell out really fast! So having the access is great!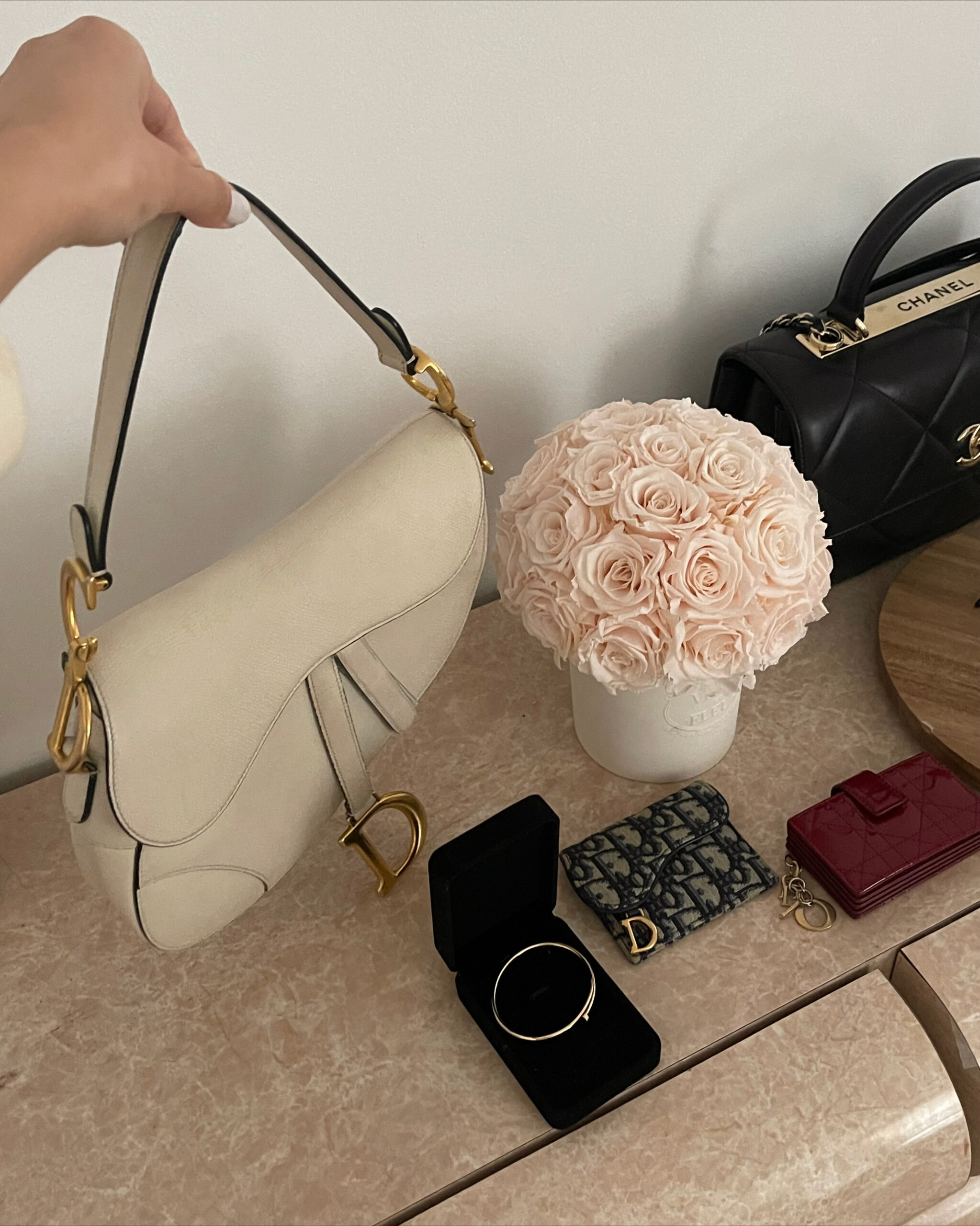 What's the first item you're going to use your Rebag Rewards points on?
Isabel: Definitely one of the two bags I've been eyeing on!
You can follow Isabel on Instagram to stay up-to-date on her growing collection! If you or someone you know shop at Rebag and want to be featured in our Share & Tell series, just shoot us a message below.