STYLE ASSEMBLY SPOTLIGHT
An Interview with Lauren Singer,
Package Free Founder & CEO
By Isabelle E, Apr 20, 2021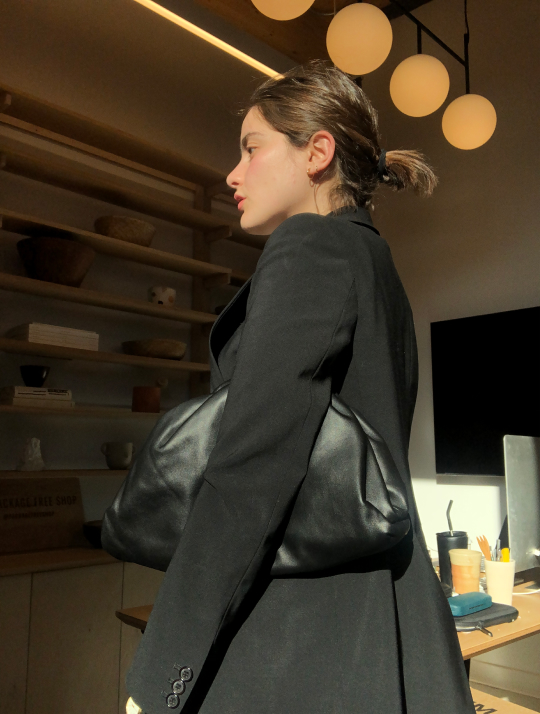 As a company in the secondhand luxury space, sustainability is
at the forefront of Rebag's mission. That's why we're excited to partner with Lauren Singer, an environmental activist and the first member of our

Style Assembly
, a collective of experts who intersect with luxury resale. By leading a zero-waste lifestyle, Lauren has become a role model for conscious consumers.
To celebrate Earth Day and kick off our new collective, Lauren curated an exclusive collection of her favorite Rebag pieces and answered a few of our questions on how we can all live a more fashionable & sustainable lifestyle.
What sparked your interest in living sustainably?
Lauren: Nearly a decade ago, I realized that there is a difference between talking about sustainability and living it. I studied environmental science in college and realized that while I was so passionate about combating climate change, my daily decisions were in direct opposition to that. I was still using single-use plastic, buying fast fashion, using toxic cleaning products, eating packaged/processed food and meat, and was actually contributing to the systems I was deeply opposed to, so I decided to make a change. I stopped using plastic and ultimately started reducing my waste to align my day-to-day actions with my values for environmental sustainability. I created my blog, Trash is for Tossers, to document my journey of reducing my waste almost 10 years ago. I then started my company, Package Free. Our mission is to make the world less trashy, and we sell products that are replacements to single-use products or products that are packaged in plastic that you use in your everyday life.
How does sustainability impact your personal style?
Lauren: When I decided to decrease my plastic usage and personal waste, I made the decision to shop less, and if I was going to shop, only secondhand, only natural materials, and if I am going to buy new, that it must be natural materials from sustainable designers. Because of this, I make fewer impulse purchases, and I spend less money on clothing or make less frequent but more special purchases. I have also decreased the amounts of "risks" I take with my wardrobe and only really buy neutral colors and items that pass the "I could wear this 3 days in a row, and no one would notice" test. It's made getting dressed easier for sure!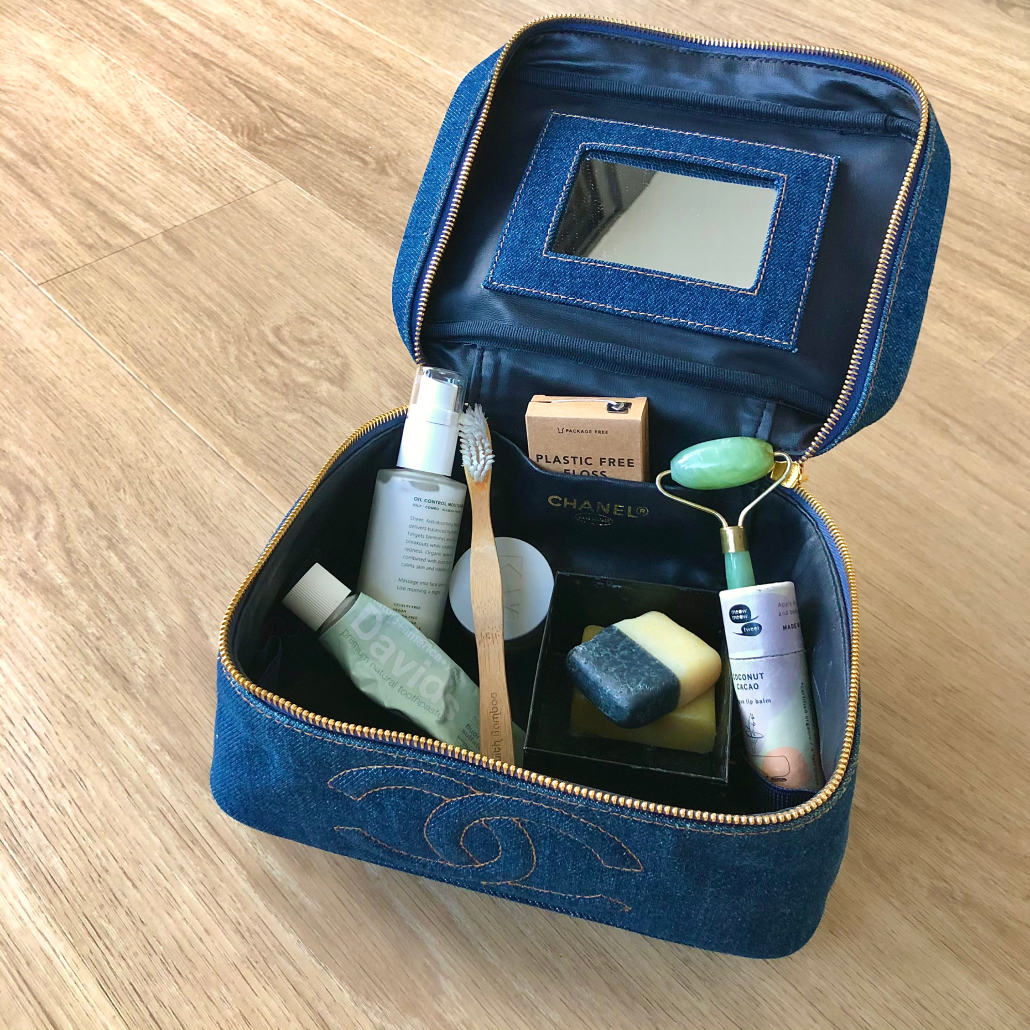 How can someone interested in fashion make their wardrobe more ethical?
Lauren: The absolute best thing one can do is stop buying new clothing and work with what they already have. Can it be combined in different ways? Can it be tailored to look or feel different? Can you layer? Can you play with makeup instead of clothing, maybe get a haircut? I recently cut my hair short (and donated 12+ inches!), and it's amazing how my clothing looks so different with this new style. Things that used to feel more flowy and natural now feel a bit more edgy, so it's not always about the outfit! But if you are going to buy "new" items, opt for secondhand and 100% natural materials always. It's also great to support new designers creating sustainable products (100% natural, biodegradable). Remember, Vegan Leather is typically PLASTIC. Don't buy it.
What are your favorite ethically made or secondhand pieces in your closet right now?
Lauren: I have so many, and honestly, my favorites shift depending on my body, my weight, my mood, the weather, if I have my period, what I'm doing, etc.! I try to make sure everything that I have in my closet is "my favorite" and that I could see myself having it for a very long time.
What investment piece are you hoping to add to your wardrobe staples this year?
Lauren: I have added a couple of expensive 100% natural and 100% secondhand bags to my collection that I know I will love and keep forever: a black Bottega that reminds me of my paternal grandmother (she's very Bottega Veneta) and a black suede Chanel evening bag with gold hardware that reminds me of my maternal grandmother (she's literally the most Chanel person I've ever met).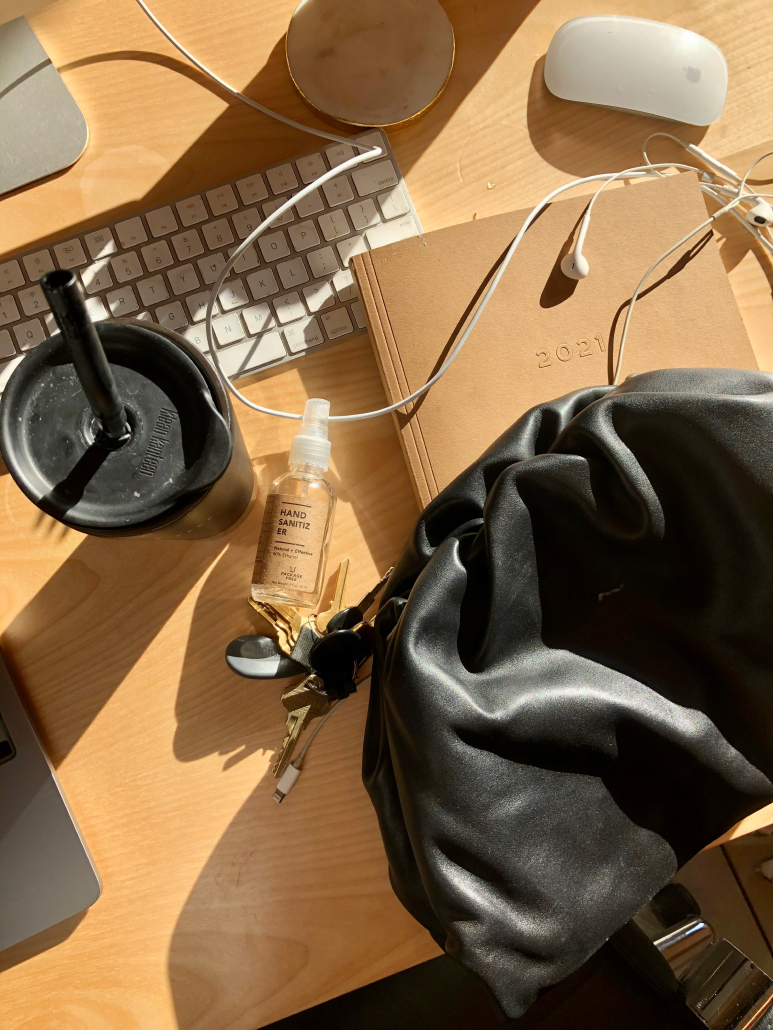 Lastly, how do you plan to celebrate Earth Day this year?
Lauren: I try to live in a way that aligns my values for environmental sustainability with my day-to-day actions by living a zero-waste lifestyle. This Earth Day, I will try to have as many conversations as possible to expose new people to the options they have to live sustainability and how simple changes in our daily life can help to combat climate change.