VAULT 101
How to Buy A Pre-Owned Cartier Tank Watch
By The Rebag Team, Aug. 25, 2023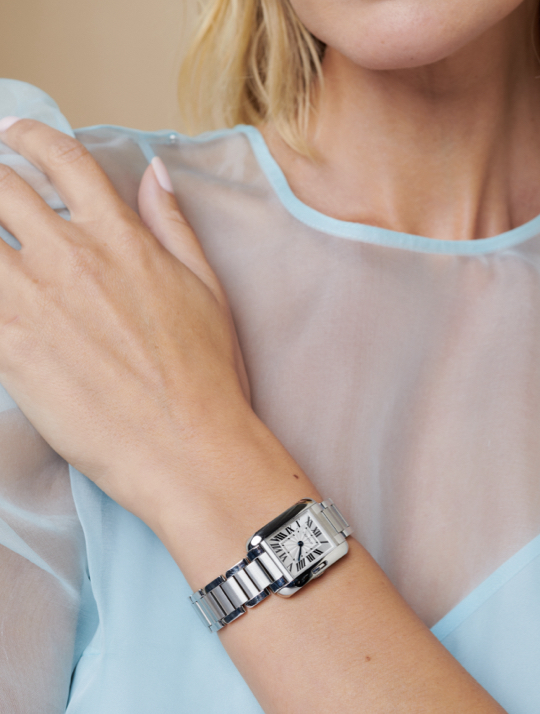 How to Buy A Pre-Owned Cartier Tank Watch
For over a century, Cartier has established itself as a prominent French luxury brand that produces sought-after jewelry and timepieces. While investing in Cartier items can be a substantial financial commitment, the secondary market can be a more cost-effective avenue to acquire the house's signature pieces. Given that every Rebag item is expert-verified and white glove-inspected, you'll always enjoy the peace of mind you're looking for when making any investment and can instead turn your attention to finding the model, size, and material that's right for you. In this article, we share our expertly curated tips on how to utilize Rebag's annual Clair Report, Clair Codes, Trade program, and more to make an educated decision around your next Cartier purchase.
Choosing The Right Style For You
Selecting the right Cartier watch is a thoughtful process that should involve considering your personal taste, existing collection, and lifestyle. While the maximalist might prefer pieces that stand out in silhouette or are adorned with gemstones, like a diamond-encrusted Tank Asymétrique watch, those who value subtlety may instead choose a timeless Tank Louis timepiece. Decide whether you'd like a statement-making style that will take any look to the next level or a versatile piece with minimalistic appeal. Next, consider the watches and jewelry you already own, and whether you like to mix and match silver, yellow, and rose gold or if you prefer a monochromatic look. If you typically stack necklaces, bracelets, earrings, or rings, you may wish to pair slimmer styles with those that are more substantial; if you plan on wearing your piece solo, contemplate whether you'd like it to be delicate or substantial. Finally, if you envision yourself wearing an easy, everyday piece day in and day out, you may want to consider a Tank Française model, or a resistant Tank Americaine piece. Should you favor a design that gives you the flexibility to easily take it off to exercise or bathe and slip it back on for evening cocktails, the Tank Anglaise may be better suited for you. 
For more information on the Cartier Tank, click here.
Anyone looking to make a significant purchase should have the peace of mind of knowing they're making a sound investment. That's why Rebag created valuable tools and services–the Clair Report, Clair Codes, and our Trade program–to give you the confidence to do just that.
The Clair Report
Named after our proprietary software suite known as Clair, or Comprehensive Luxury Appraisal Index for Resale, Rebag's Clair Report uses millions of data points on primary and secondary market pricing, demand, and trends to investigate the value of brands on the resale market. Each year we share what our data reveals as the most worthwhile investments, the pieces to hold onto to maximize value, and the styles to sell now to earn better returns. Aside from being a strikingly beautiful addition to any collection, Cartier Tank watches can oftentimes double as wise investments. The Tank Française in its quartz iteration, for instance, is one of the most investment-worthy Cartier styles in any category; with an average retention value of 65%, according to our 2021 Clair Report.
Take a look at our latest Clair Report here.
Clair Codes
Clair Codes, Rebag's proprietary tracking system, uniquely identifies styles by brand and model so they can easily be searched on our site. You can even track the value of most items over time; simply log into or create an account on Rebag.com and begin searching for a Cartier style within the "Sell" section of the site. After selecting the type, designer, model, and material (for example: watch, Cartier, Tank, 18K yellow gold), click the 'Follow' button to track that item's price in real time. You can then visit the "Followed Clair Codes" section of your account to keep an eye on an item's pricing history.
For more in-depth information on how to track prices using Clair Codes, click here. 
Trade Program
Rebag's Trade program offers savvy consumers the best value towards today's purchase when they buy and sell in one transaction, earning 15% more and in most states, enjoying tax benefits. For instance, you might be looking to upgrade your Cartier Louis Tank to a diamond-studded Tank iteration. Instead of selling your item, waiting for payment, and then purchasing something new later on, with Trade you're able to buy and sell simultaneously, only paying the difference. In addition, we offer free shipping and returns on orders over $500, making the process even more convenient.
Our team of expert gemologists thoroughly inspects and verifies every piece before they are listed for sale, and each item's dedicated product page features an accurate, detailed condition description. Hence, you know exactly what to expect before purchasing. With our transparent, competitive pricing, you can also be confident you're finding the best value. For those who prefer to try on watches and jewelry in person, we invite you to visit any of our retail stores to view our Cartier pieces up close. Additionally, our digital stylists are always on hand at Rebag.com to guide you through the selection process and find a piece that fits your unique style.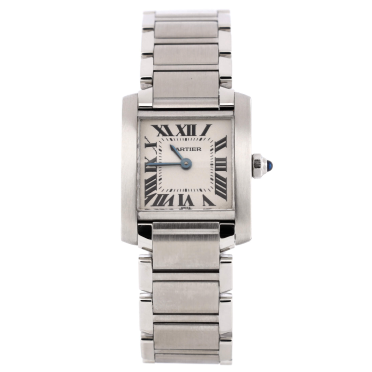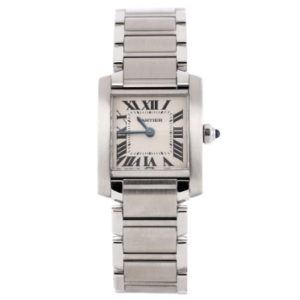 Cartier Tank Française Quartz Watch Stainless Steel 20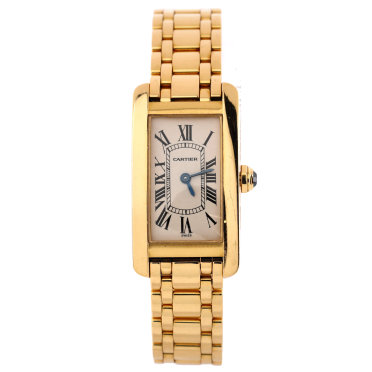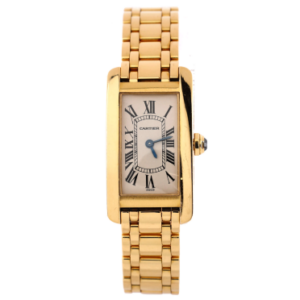 Cartier Tank Americaine Quartz Watch Yellow Gold 19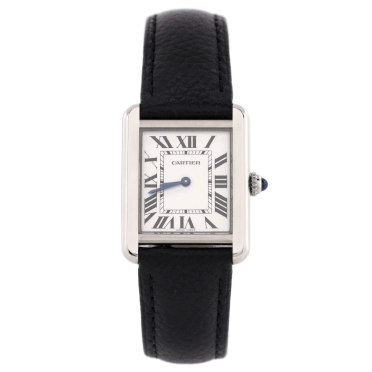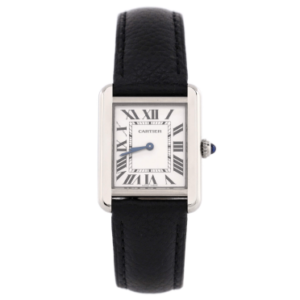 Cartier Tank Solo Quartz Watch Stainless Steel and Leather 24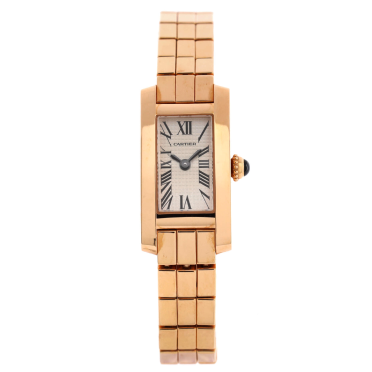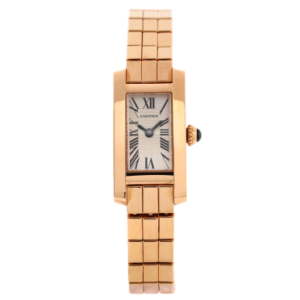 Cartier Tank Allongee Laniere Quartz Watch Rose Gold 14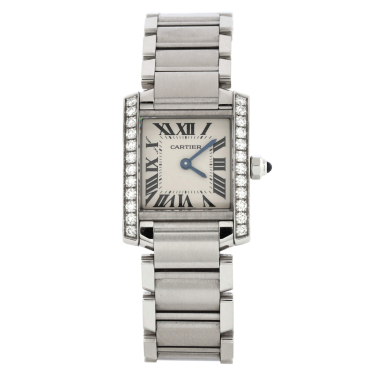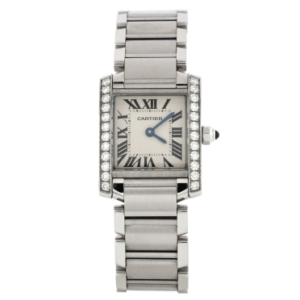 Cartier Tank Française Quartz Watch Stainless Steel with Diamond Bezel 20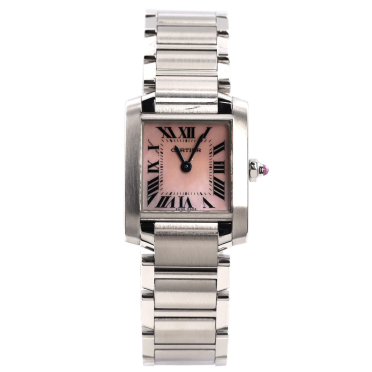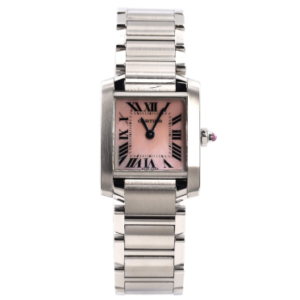 Cartier Tank Française Quartz Watch Stainless Steel with Mother of Pearl 20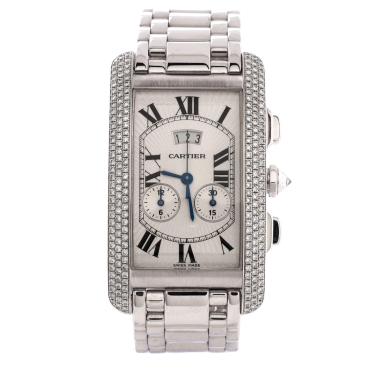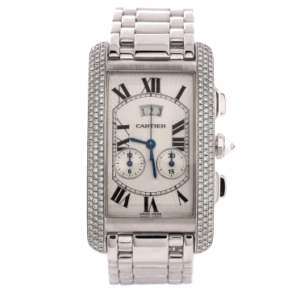 Cartier Tank Americaine Chronoflex Chronograph Quartz Watch White Gold with Diamond Bezel 26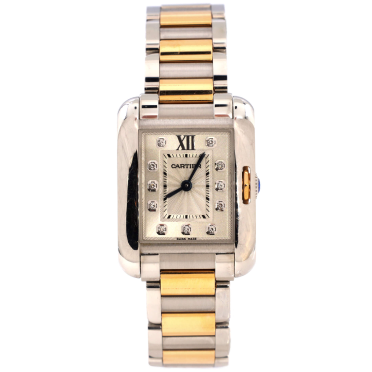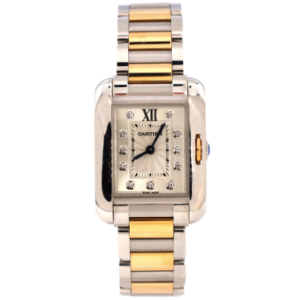 Cartier Tank Anglaise Quartz Watch Stainless Steel and Rose Gold with Diamond Markers 23